Roccat's latest best-in-line Syn gaming headset has a new iteration for gamers – the Syn Max Air. This upgrade from the Pro Air has several QoL improvements I find gamers will greatly appreciate, like a charging dock for ease of use, improved ear cushion, the ability to audio mix and more. Despite its cumbersome nature with the dock taking up a bit of desk space, you will find that this headset is one to own, especially if you're into synchronizing your RGB needs.
Syn Max Air is a traditionally designed headset with ease in adjustment – the trademarked ProSpec earpads and headbands are truly comfortable and fits my big ol' noggin just right with little adjustments and no irritability during long sessions. The material is premium with memory foam, breathable fabric that's suitable for glasses users. The outer shell is hard plastic, where the audio drivers sit is transparent for RGB showcasing. This would be accompanied with the AIMO technology Roccat loves to sync with their accessories – all of which are programmable via Roccat's Swarm software. The design is very much gamer aesthetic but leans on the minimalist side, which is something I much prefer.
Stylized and Programmed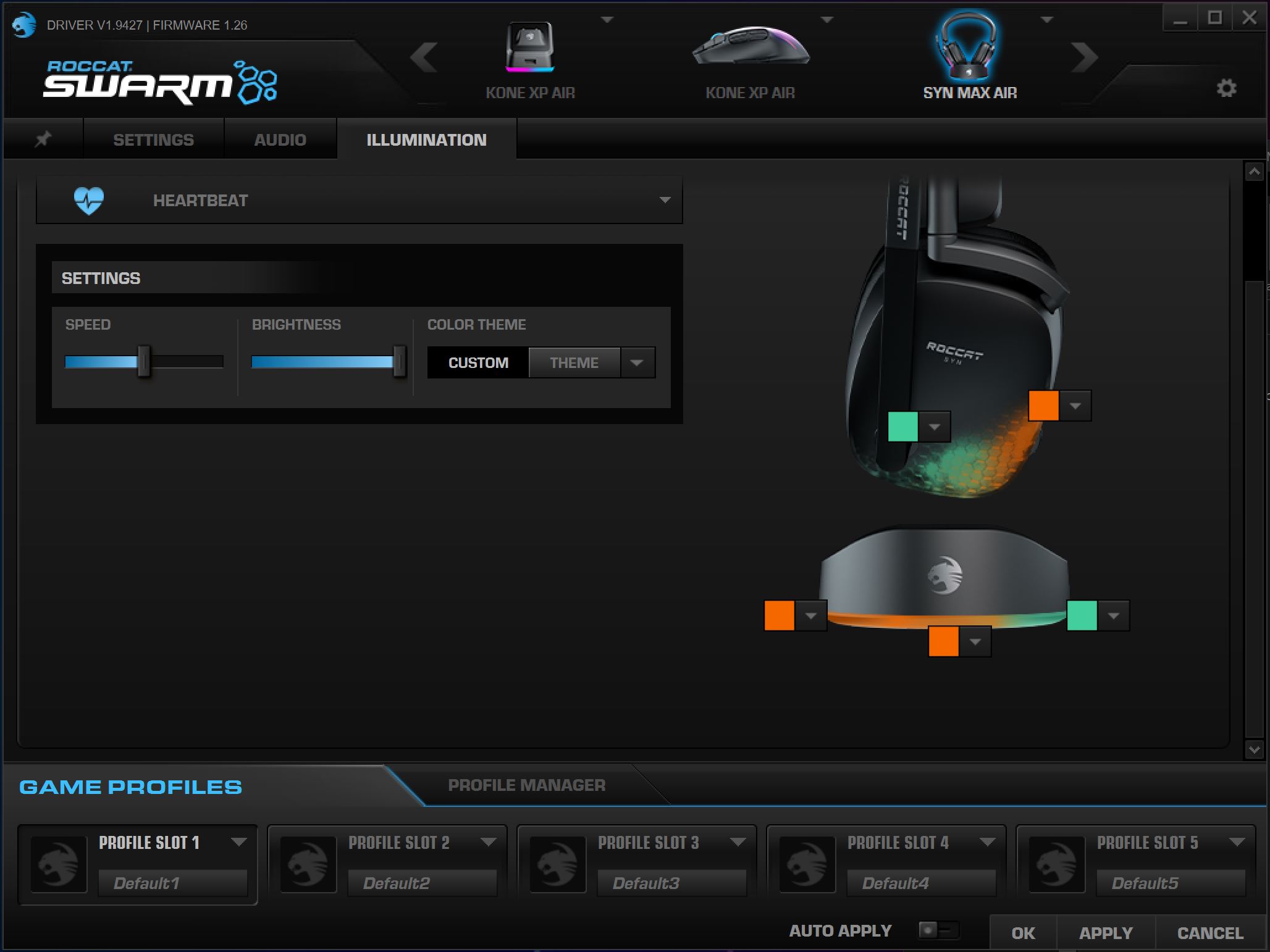 SYN Max Air comes with an impressive audio driver that should give more than an edge to competitive gamers. Embedded is 3D audio that's on par with Sony's 3D Pulse PS5 headset which surprised me greatly. Engineered is the 50mm Nanoclear drivers designed to give you as much sound queues as possible – hearing footsteps and distinct sound effects is separated greatly to help you determine your approach. Additionally, you now have the ability to mix your audio – that's one step closer to removing additional hardware for streamers, or for those that want to cross-chat with friends on different platforms using your gaming system and phone at the same time.
The Microphone is detachable just like Roccat's previous headset, but this time modernized in design. This time, you won't get a wireless receiver – instead it is replaced with a charging dock that promises rapid charges, 16h battery life and the usual 2.4ghz frequency. Both the dock and headset will not function wirelessly unless 2 USB ports are used, which adds to the cumbersome nature. I really love the idea of the charging dock; I just find the base to be too wide which takes a large portion of my desk and removes room for me to adjust my keyboard during intense gaming sessions.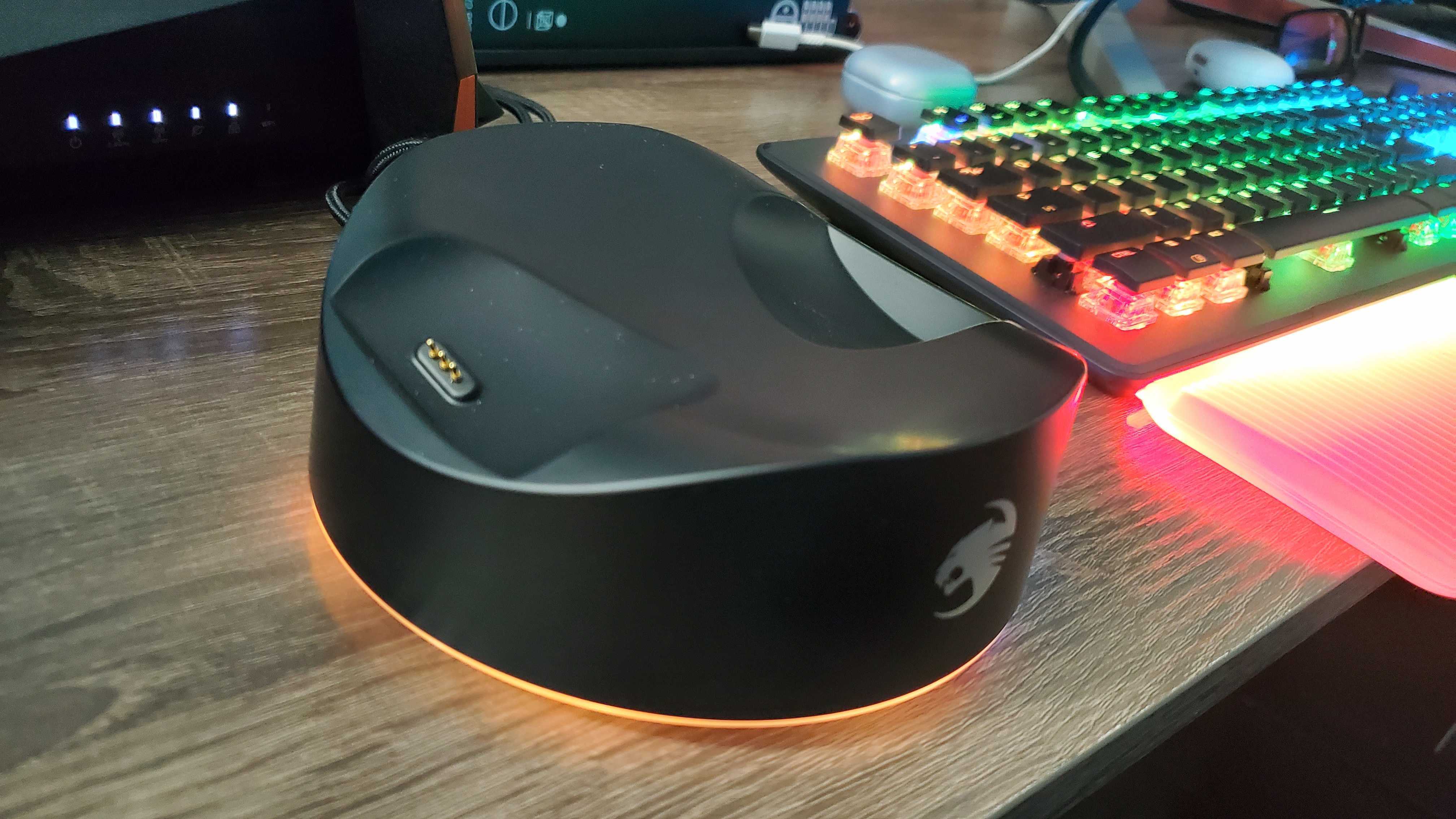 I found myself swapping between my Astro A30 for SYN Max Air often which says a lot about this product. I can't deny the quality this brings, and it gives me great assurance that Roccat knows exactly what the players need, and I will urge all to keep an eye out for them.
REVIEW SCORE: 8.5/10
For Syn Max Air and more, follow me on Twitter and other social media here.