Give the gift of gaming this holiday season and instead of picking up a bunch of random gear from different brands, why not match your whole setup with gear from SteelSeries? SteelSeries has gear for all your gaming needs, whether you're a console gamer or a PC gamer, they have you covered.
Apex Pro Mini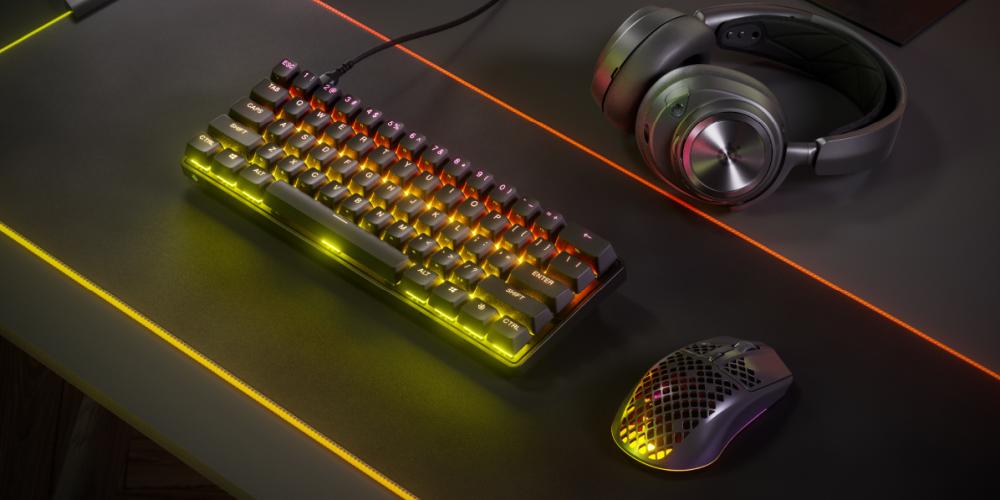 Smaller, faster, and highly adjustable, the Apex Pro Mini gives credence
to the phrase "Mini is Mighty." The 60% form factor with OmniPoint 2.0 has an
11x faster response time, 10x faster actuation, and is 2x more durable than
standard mechanical switches.
The Apex Pro Mini is the world's fastest keyboard with OmniPoint 2.0
switches for over 11x faster response and 10x quicker actuation. Adjust
keystrokes to your desired registration depth, ranging from 0.2mm to 3.8mm, or
combo two functions in one key while playing with a slim 60% keyboard.
Amazon Link: https://amzn.to/3SKSJDw
---
Alias Streaming Mic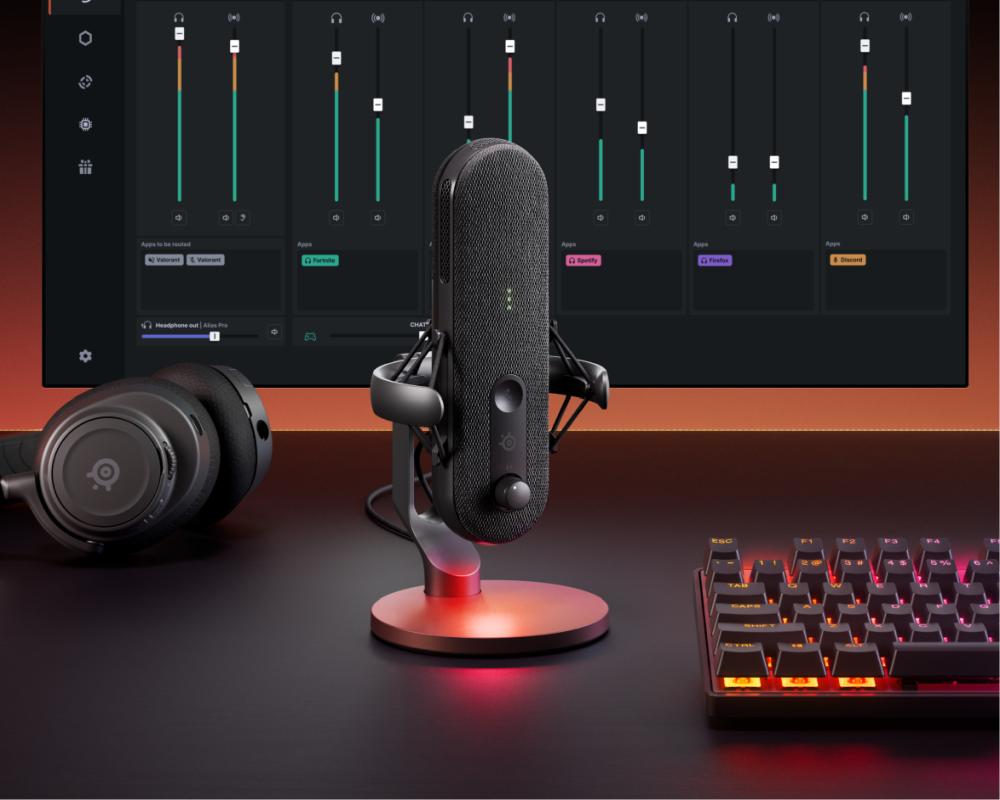 Bigger is better. Alias microphones powered by Sonar for Streamers feature a
custom-built 1" condenser capsule that's 3x the size of standard microphone
capsules to flawlessly capture each gamer's voice, while a finely tuned cardioid
capsule pattern minimizes background noise with a bubble-like capture area.
To power the Alias microphone chassis, SteelSeries developed a high-
performance turbo engine known as Sonar for Streamers that's 3x smarter. The
free studio-grade software suite provides gamers with an all-in-one sound studio.
Alias powered by Sonar for Streamers is the first microphone designed from the
ground up specifically for gamers to sound like a professional with a 24bit/48kHz
broadcast-quality microphone that picks up every detail of a gamer's voice.
Amazon Link: https://amzn.to/3Snw6rf
---
Arctis Nova 7 Wireless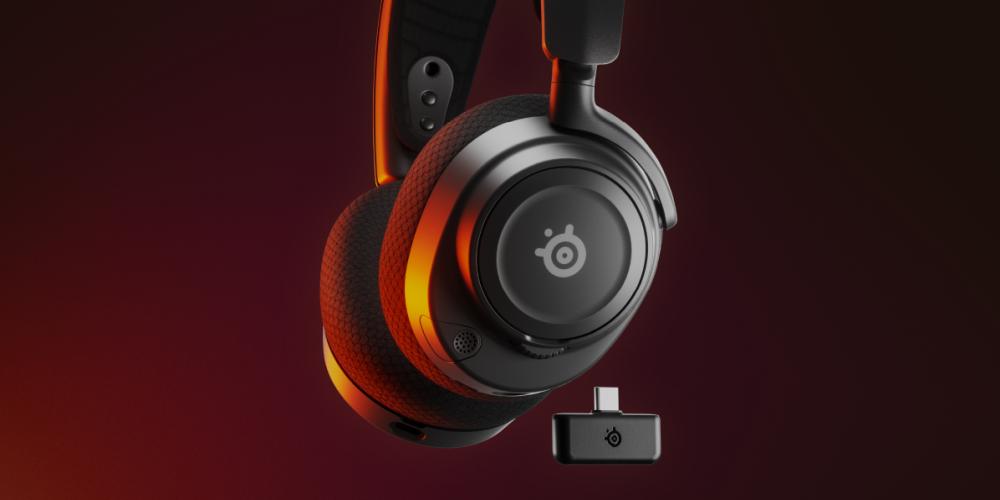 The original SteelSeries Arctis 7 was the most-awarded headset of all time…
Welcome to the future of gaming audio.
With the Arctis Nova Wireless, listen to two audio streams at once with simultaneous 2.4GHz and Bluetooth, easily swapping between PC, Mac, PlayStation, and Switch with USB-C. Enhance & customize the listening experience with the Sonar Audio Software Suite. Stay in the action with a 38-hour battery and a fast charge function, bringing 6 hours of use after just a 15-minute charge.
Players will experience noise-free communications as AI-algorithms guide the
ClearCast Gen 2 mic to clean up both incoming and outgoing audio in team chat.
The ComfortMax System delivers 4 points of adjustability and breathable
AirWeave Memory Foam cushions for marathon sessions on any platform.
(Available in PC, PlayStation, and Xbox-specific models)
Amazon Link: https://amzn.to/3oNYaYC
---
Arena 7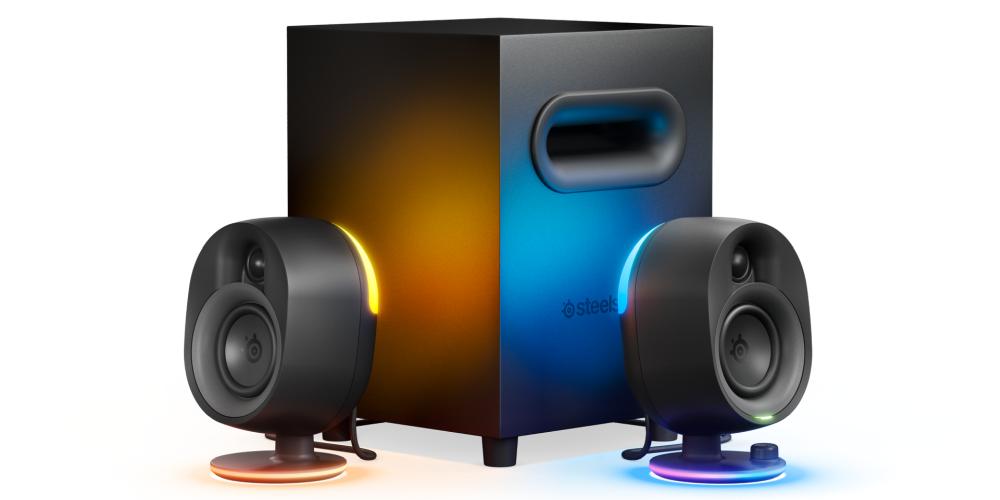 Hardcore gamers want to plunge themselves into their games by both feeling and
seeing the game around them. Enhance & customize the listening experience
with the Sonar Audio Software Suite, featuring a 10-band Parametric EQ.
The Arena 7's high-quality sound, thundering sub-woofer, and screen-reactive
RGB lighting bring players into new worlds like never before. The Arena 7 utilizes
a USB-connected 2.1 RGB gaming speaker system with a 2-way speaker design
and the 6.5" down-firing subwoofer creates a powerful response for rich, deep,
and accurate reproduction of low frequencies.
Utilize a standard USB connection to invite gaming's most immersive sounds to a
PC, Mac, or PlayStation. Gamers can take advantage of optical and standard
3.5mm Aux connectivity for phones, tablets, TVs, and other audio devices, and a
widely compatible Bluetooth provides a cable-free experience and a convenient
connection with a phone and other devices.
Amazon Link: https://amzn.to/47GUad1
---
Aerox 5 Wireless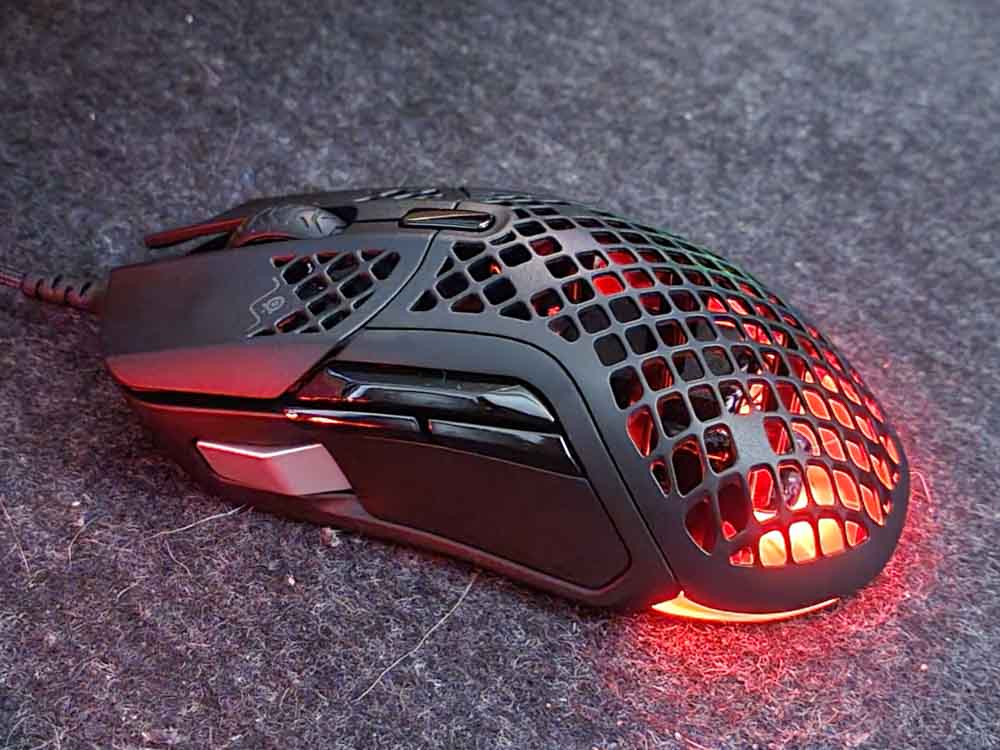 Customization is key. From the apps and shortcuts on a mobile phone to a coffee
at Starbucks, nearly everything in life is customizable today. Now, gamers can
customize the programmable buttons on the Aerox 5 Wireless mouse and have
immediate access to whatever they want, whenever they need it, at their
fingertips.
The lightest multi-genre wireless mouse on the planet weighs in at 74g while
providing up to 180 hours of battery life. A mere 15-minute charging provides
40+ hours of use. Utilizing Quantum 2.0 Wireless and Bluetooth, gamers can play
with truly untethered ultralight freedom on multiple devices for longer than ever
before. 9 programmable buttons and the TrueMove Air Sensor deliver unrivaled
precision and accuracy.
Amazon Link: https://amzn.to/3EmANZo