Gunnar has seen massive strides with their gaming glasses over the years, and compared to my review of their Lightning Bolt series back in 2020, these newer editions are leagues ahead regarding style, quality and functionality. I have the pleasure of checking out 3 versions here: Diablo IV Sanctuary Edition, WoW Alliance, and Call of Duty Modern Warfare 3. Each offers unique styles to match everyday use while maintaining what it aims to do – alleviating eye-strain during long gaming sessions while protecting the user from blue light damage.
Diablo IV Sanctuary Edition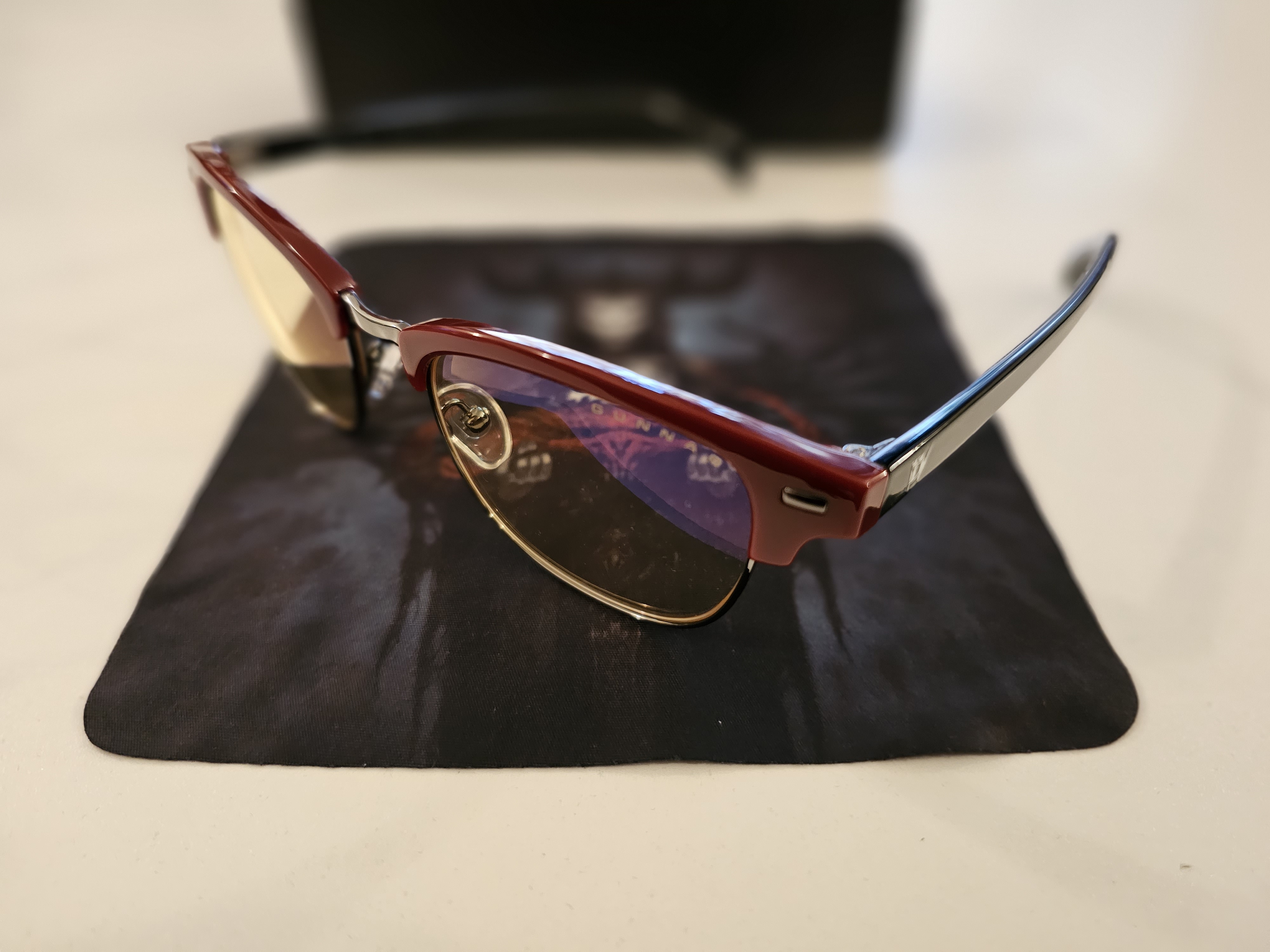 The Diablo IV Sanctuary Edition embody a sleek and thin frame, reminiscent of classic styles. The black and red color scheme adds a touch of demonic aesthetics, aligning perfectly with the Diablo world. The full rim metal reinforcement ensures durability, crucial for extended gaming sessions. As simple as this sounds, it's always welcoming to have adjustable nose pads that contributes to a comfortable and customizable fit, which allowed for hours of gameplay without discomfort. The patented lens technology from Gunnar shines in the Diablo IV glasses, enhancing visual clarity and reducing eye strain. The 53mm lens width, 21mm nose, and 145mm temple dimensions are meticulously calibrated for optimal performance. The G-Shield™ Plus lens coating, with its dual-sided anti-reflective and smudge-resistant properties, proves to be a game-changer, keeping distractions at bay during intense battles.
Having worn the Diablo IV glasses during marathon gaming sessions, I can attest to their effectiveness in reducing eye fatigue. The lightweight design, at just 18.71 grams without packaging, adds to the comfort, often making me forget I'm wearing them. The glasses seamlessly transition from the dark realms of Diablo IV to the real world, making them a versatile accessory for both gaming enthusiasts and everyday use.
World of Warcraft's Alliance Edition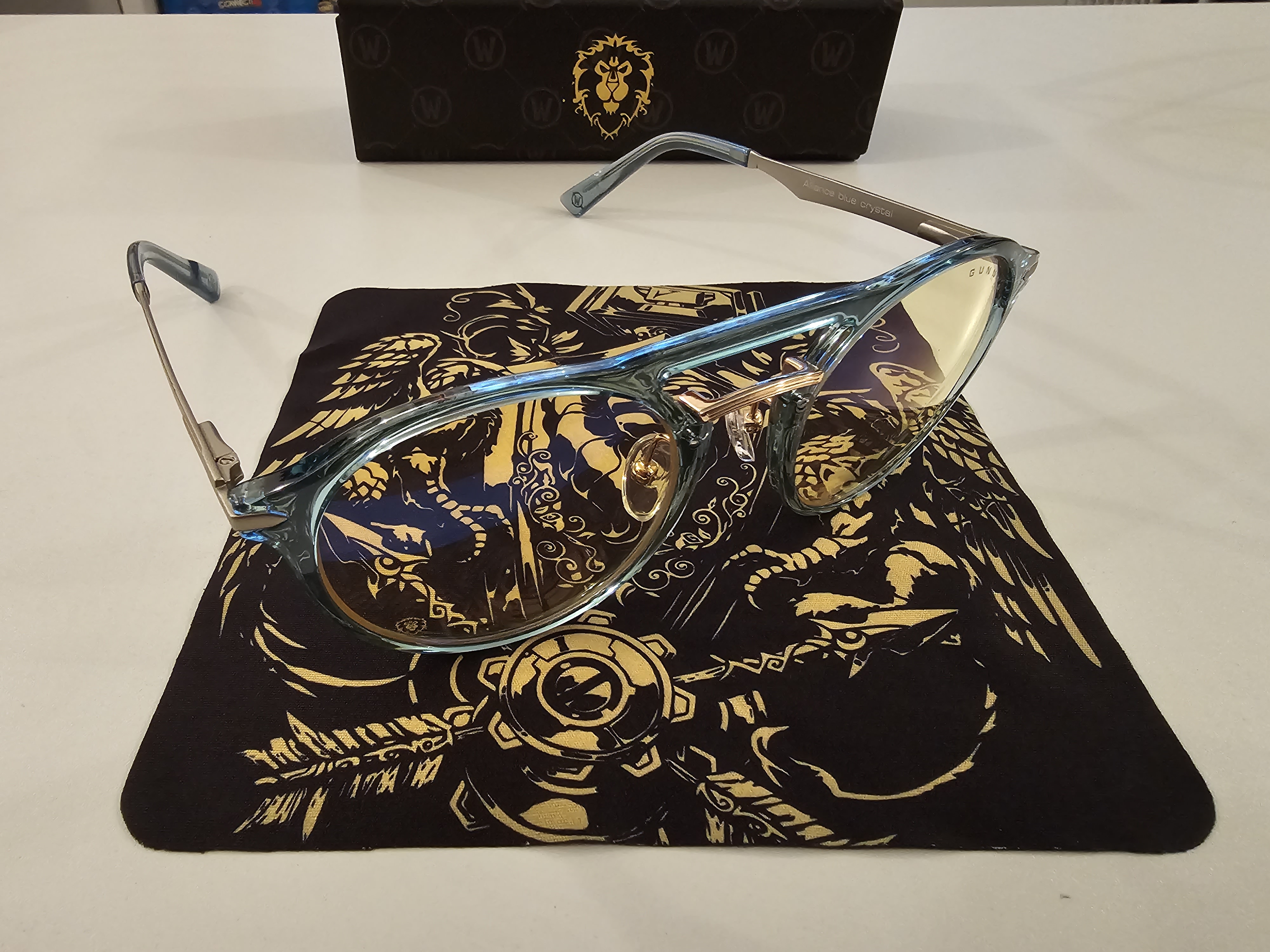 Switching gears to the World of Warcraft's Alliance Edition, the Gunnar Gaming Glasses take on a different aesthetic. The thicker transparent blue frame, paired with bronze accents, captures the essence of the Alliance faction. The design reflects the grandeur of Azeroth, providing a visual feast for WoW players. The build quality maintains the high standards set by Gunnar, with precision-engineered polymer and full rim metal reinforcement ensuring durability. Wearing the WoW Alliance Edition glasses during both extended gaming sessions and everyday activities, the transition is seamless. The glasses become an extension of the gaming experience, offering not only visual benefits but also a touch of style that complements the fantasy world of Azeroth.
Call of Duty Modern Warfare 3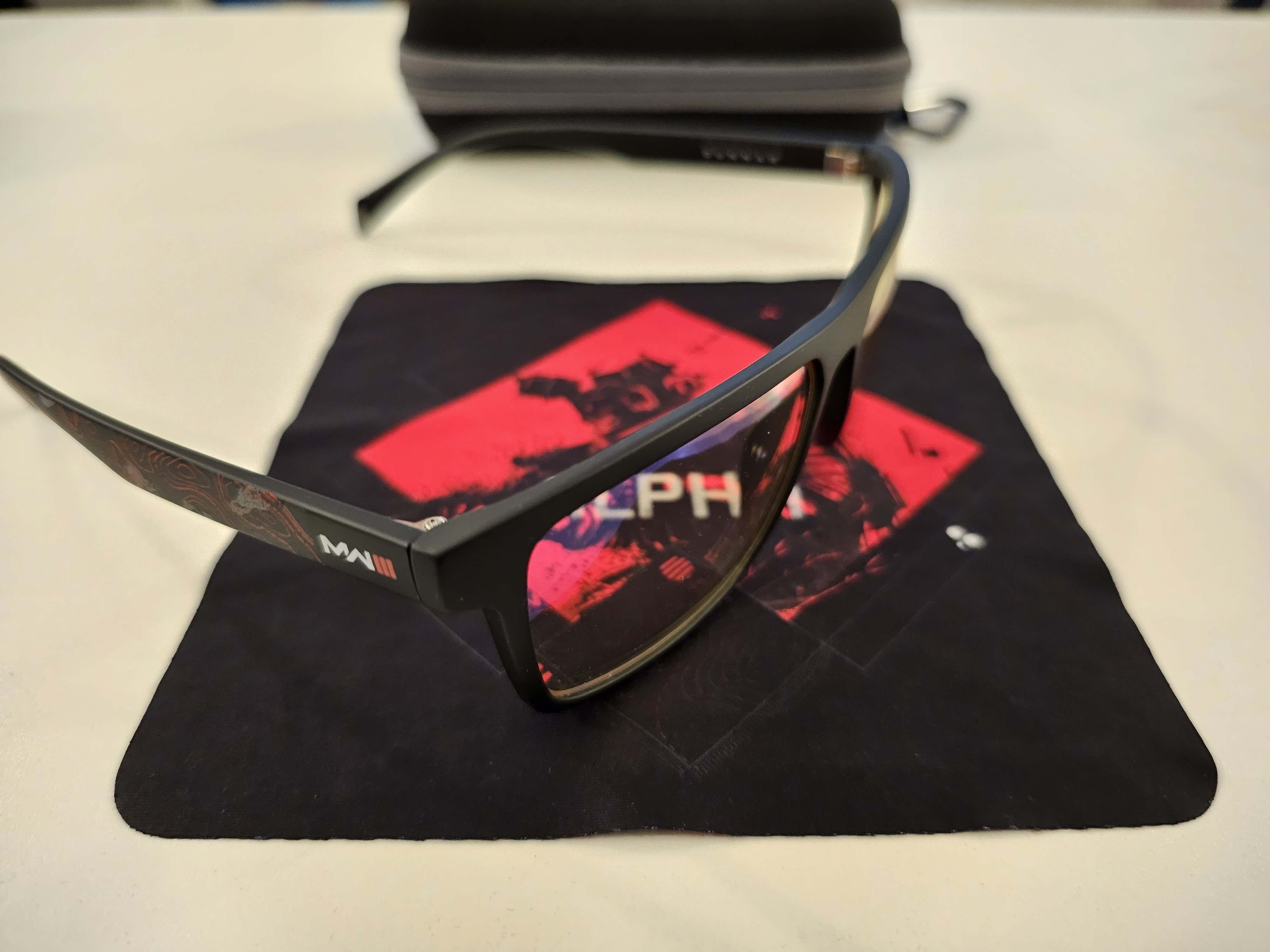 The Call of Duty Modern Warfare 3 Alpha variant takes a departure from the fantasy realms and dives into the gritty world of modern warfare. The thick black frame with digital camo accents exudes a military aesthetic, aligning perfectly with the Call of Duty franchise. The glasses not only provide a visual advantage but also become a statement piece for fans of the franchise. The versatility of these glasses extends beyond gaming, seamlessly blending into daily life without compromising on style or functionality.
With more screen time than ever before, Gunnar's Diablo IV Sanctuary Edition, WoW Alliance Edition, and CoD Modern Warfare 3 variants stand out as a testament to precision engineering, innovative lens technology, and stylish design. Gunnar needs to be included in every gamers arsenal.
For more on Gunnar and gaming, follow me on X and other social media here