SteelSeries has always made some of the best gaming accessories on the market. Whether it's one of their award-winning headsets, keyboards, or mice, they have almost everything you need to complete your gaming setup. Recently they added some game-changing speakers, but what they were missing was an excellent streaming mic. Sure their headsets have some of the best mics out there, but it's just not the same as a dedicated streaming mic. Well, that's all changed as SteelSeries now has the SteelSeries Alias. This is a USB-C condenser microphone that claims to offer studio-quality sound, a 3X bigger capsule, and a 5-stage LED level meter.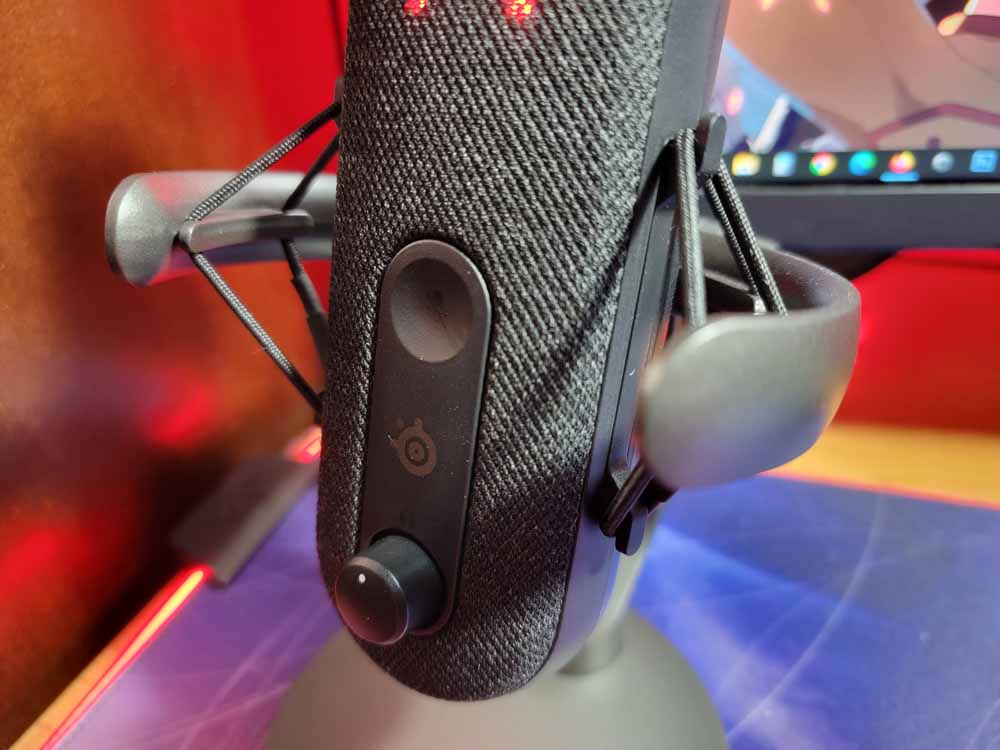 DESIGN
The Alias microphone has a sleek and minimalist design, with a black metal body and a black fabric grille. It has a USB-C port on the back along with a 3.5mm headphone jack. The front of the mic features a mute button and a volume knob, as well as hidden LEDs underneath the grille that displays the audio levels and the mute status. The mic comes with a desktop stand that has a large rubber pad for grip. You can adjust the tilt of the mic using the adjuster screw on the back. You can buy an optional book arm adaptor that allows you to attach the mic to a boom arm.
The Alias microphone looks professional and elegant, and it fits well with any gaming setup. The LEDs up front are a nice touch that lets you monitor your sound at a glance, and the mute button is convenient and easy to access. The USB-C port is also a plus, as it ensures fast and reliable data transfer. The only downside is that the mic does not have any pop filter included, which might affect the sound quality if you are not careful. There is a shock mount though which should help along with the AI assisted noise canceling.
Lastly, to match the rest of your gear, the SteelSeries Alias also has ambient RGB light that sync with your other SteelSeries devices.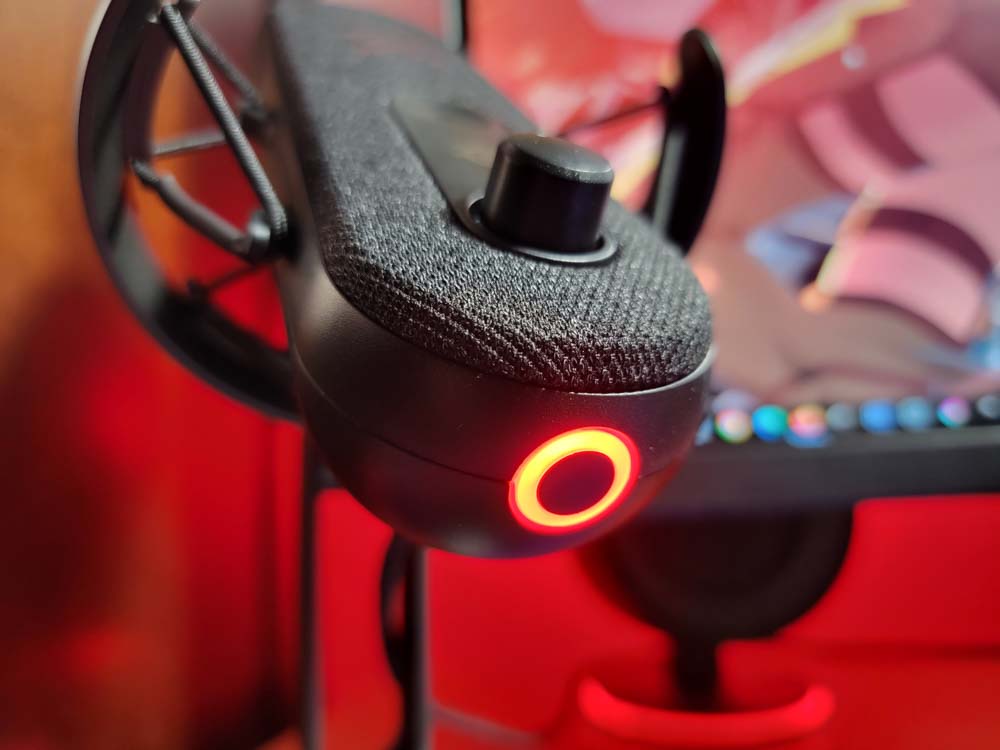 SPECS
The Alias microphone is a condenser mic with a cardioid polar pattern, which means it picks up sound from the front and rejects noise from the sides and the back. It has a frequency response of 50Hz-20kHz, and a Max SPL of 120 dB. It also has a sample rate of 48kHz and a bit depth of 24 bits.
The specs of the Alias microphone are impressive, as they indicate that it can capture a wide vocal range with clarity and detail. The cardioid polar pattern is ideal for gaming and streaming, as it focuses on your voice and reduces background noise. The sample rate and bit depth are also high enough to ensure smooth and accurate sound reproduction.
Steelseries also touts that the Alias features 3X bigger capsule that others.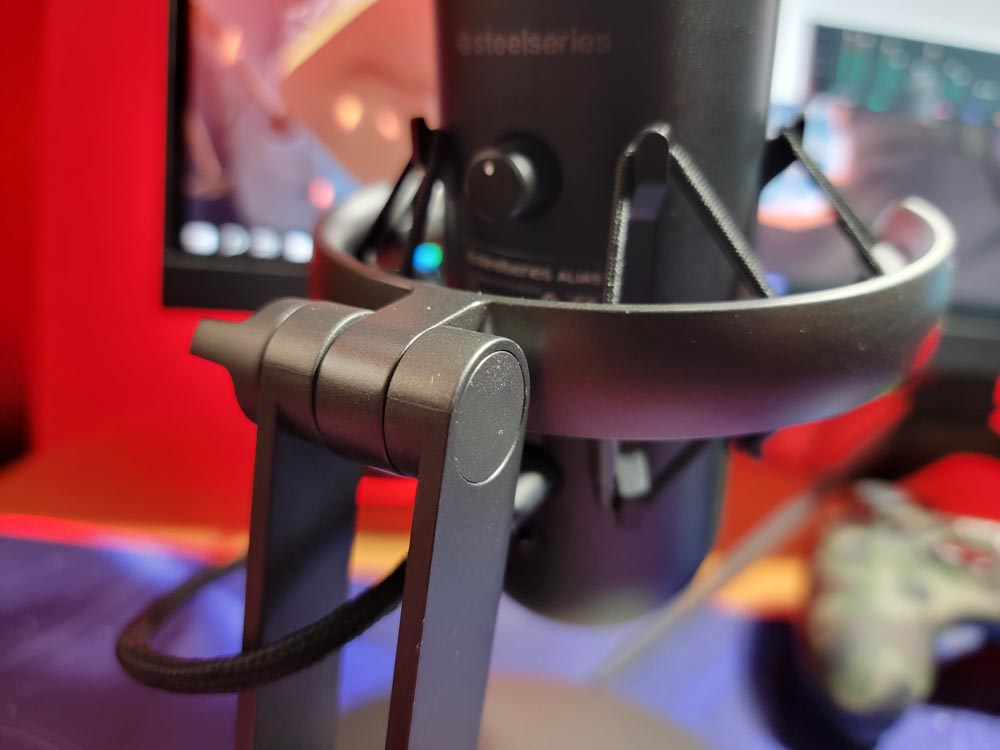 EXPERIENCE
To test the Alias microphone, I used it for gaming, streaming, and virtual web meetings. I connected it to my PC via USB-C, and I connected it to the Sonar for Streamers software that you can pick up from the SteelSeries website. Sonar for Streamers is an all-in-one software solution that lets you mix your audio, route your apps, apply effects, and use AI noise cancellation. It also has a streamer mode that lets you easily switch between single or dual audio setups.
The Alias microphone performed very well in all scenarios. It delivered crisp and clear sound, with no distortion or clipping. It also picked up my voice well, even when I was far from the mic or whispering. The Sonar for Streamers software was easy to use and intuitive, and it gave me a lot of control over my sound settings. I especially liked the AI noise cancellation feature, which eliminated any unwanted sounds like keyboard clicks or fan noise.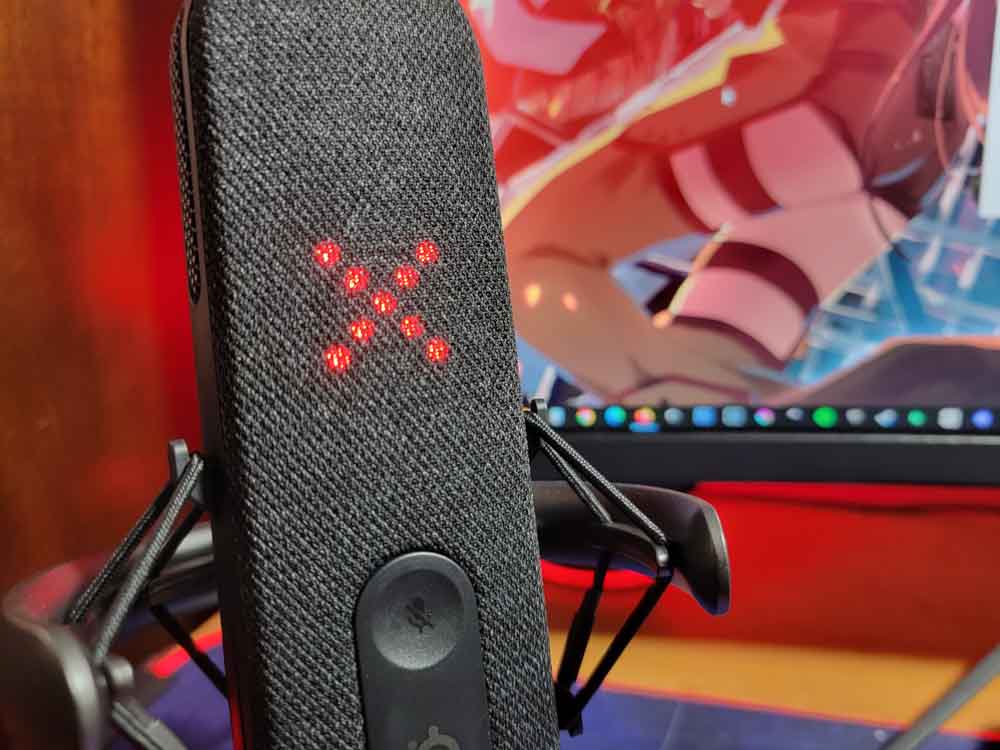 FINAL THOUGHTS
The SteelSeries Alias streaming microphone is an excellent choice for gamers and streamers who want to upgrade their audio quality. It has a great design, impressive specs, and an amazing software solution. It offers studio-quality sound, a 3X bigger capsule, a 5-stage LED level meter, and Sonar for Streamers. It is easy to set up and use. The only drawback is that it does not come with a pop filter, which might affect the sound quality, though I haven't run into any issues yet.
Overall, I would highly recommend the SteelSeries Alias streaming microphone to anyone who is looking for a professional and versatile mic that is designed for gaming and streaming. It is worth every penny, and it will make you sound pro without being pro.
The SteelSeries Alias is available now on Amazon.