SteelSeries has been on a tear lately when it comes to releasing new products and it's not just releasing products for the sake of releasing products. Instead, much that has been released lately has been either brand new or evolutions of their product lines that truly do bring new features to the table. A case in point is their brand new SteelSeries Apex 9 series gaming keyboards that utilize new OptiPoint Optical Switches that are faster than traditional mechanical switches and also quieter. Not only that, this is their first keyboard series that is customizable. What I have here for you today is the SteelSeries Apex 9 Mini, which is the smaller one in the series and is a 60% keyboard.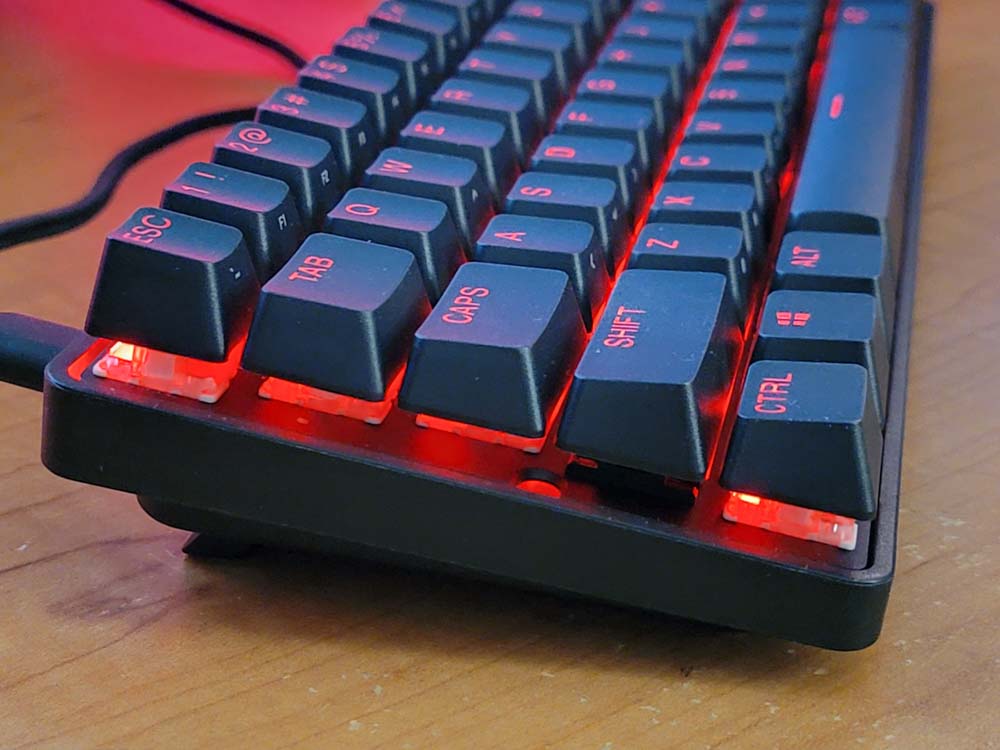 DESIGN
Let's first define what a 60% keyboard is. It's exactly what it sounds like. It's basically 60% of what a full-sized keyboard would be, meaning there is no number pad, no function keys, and no extra keys on the side. Instead, all you get are the essential keys needed for typing and gaming. These are considered compact keyboards and you can see that with just how small the form factor is. Many gamers prefer these types of keyboards because they take up very little space and are easily transportable over their full-sized siblings.
In terms of design, the new Apex 9 Mini looks very much like the Apex Pro Mini, another 60% keyboard that SteelSeries has. It's small, compact, and very nicely weighted. This keyboard is wired, but the cable is detachable via a USB-C port. The keycaps are still double-shot PBT keycaps and feature side-printed secondary functions so all the options from the larger keyboards are retained for use.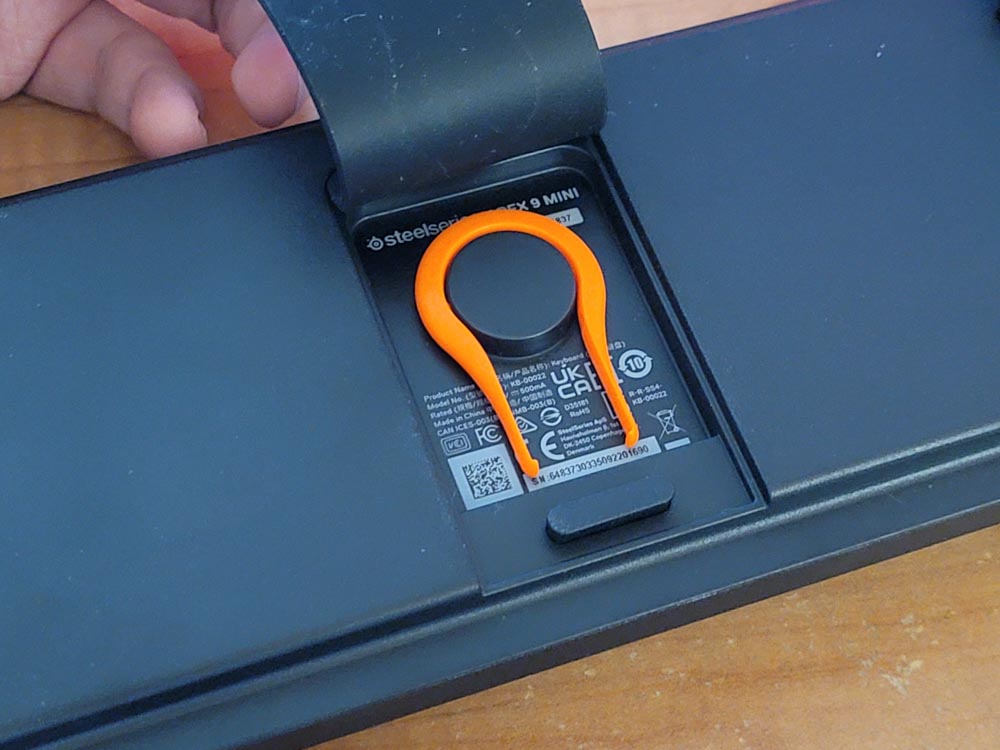 The bottom of the keyboard has very grippy rubber feet along with some adjustable height clips towards the back of the keyboard. There is something new on the back of this keyboard and it's a little rubber flap that you can lift up. Underneath it, you'll now find a keycap puller, which is a really nice addition considering that this keyboard is touted as being customizable.
That brings me to what is actually customizable here. The obvious is that the keycaps can be removed and swapped for other keycaps. SteelSeries does have optional Prismcaps that can be swapped in. What isn't obvious is that the new Apex 9 Mini now has swappable switches. This means that you could technically swap out these switches for other ones or if let's say one is broken, you can fix it by just swapping in a new switch. Previous SteelSeries keyboards did not let you do this which meant that if a switch was broken, you were pretty much out of luck.
Lastly, the Apex 9 Mini has Prismsync RPG lighting for each key with 16.8 million color options.
Other than that, the SteelSeries Apex 9 Mini is certainly a handsome keyboard. It only comes in one color though – black, which isn't too bad, but a white color would have been a nice option too. I'm sure they'll have some sort of limited edition of this keyboard in the near future with different color options as they have in the past.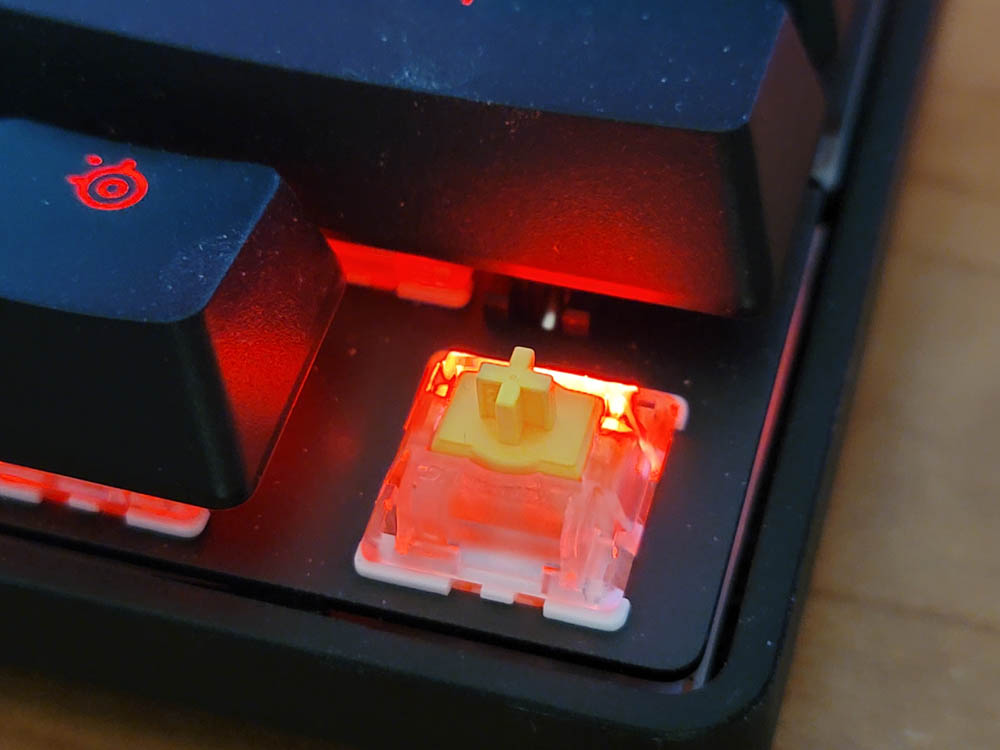 OPTIPOINT OPTICAL SWITCHES
The OptiPoint Optical Switches are brand new to SteelSeries and are different from their OmniPoint 2.0 Adjustable Switches. Mainly, the OptiPoint switches use optical sensors while the OmniPoint switches use magnetic sensors. While different, they roughly accomplish the same thing which is to allow for pinpoint accuracy and speed.
The OptiPoint Optical Switches use light to detect registration depth for 33% faster actuation, zero debounce, and lightning-fast 0.2ms response time. SteelSeries is touting these as the world's fastest optical switches.
While the OptiPoint Optical Switches are lightning fast, they're also adjustable via the SteelSeries GG app. Through the app, you can adjust the actuation points, in which the OptiPoint switches have two. You can either set the registration to 1mm for speed or 1.5mm for accuracy. This isn't quite like the OmniPoint Switches where you can adjust the actuation manually at any point. Still, two-points of actuation are better than just one. I should also point out that you can't have dual functions per key like you can on their more advanced Apex Pro models.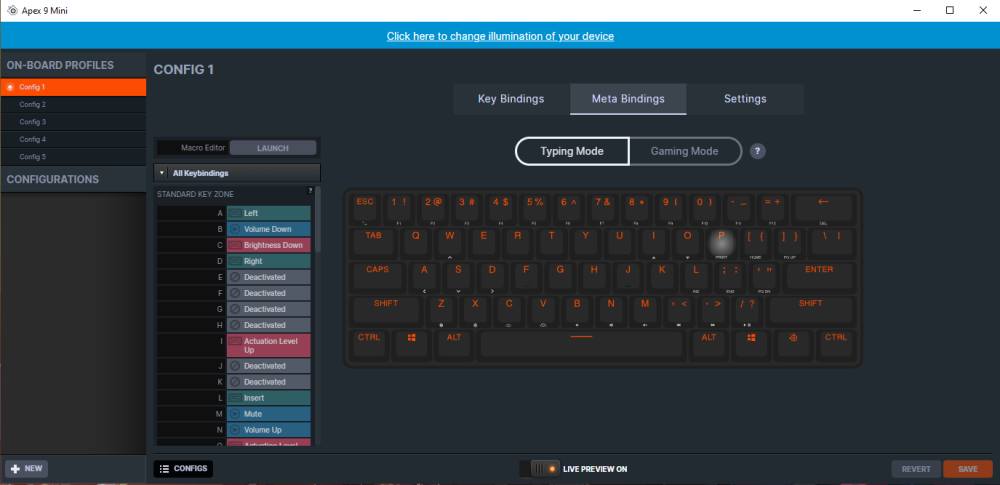 EXPERIENCE
For most regular folks, the SteelSeries Apex 9 Mini is all the keyboard they'll ever need. While the OptiPoint optical switches are fast, they'll probably never really notice the difference between the 1.0mm and 1.5mm actuation points. All I know is that the keys are quick to register and have a great sound when you're tapping away at them.
If you compare this to the other 60% keyboard that SteelSeries has, the Apex Pro Mini, they are almost the same in terms of look and feel, despite the difference in their switches. However, you are missing the dual action keys and custom registration distance customization, but a lot of you probably won't even need those functions and can save a few bucks by picking up the Apex 9 Mini instead.
Not only that, the Apex 9 Mini does have one advantage over the Apex Pro Mini and that is the ability to swap and replace switches if need be.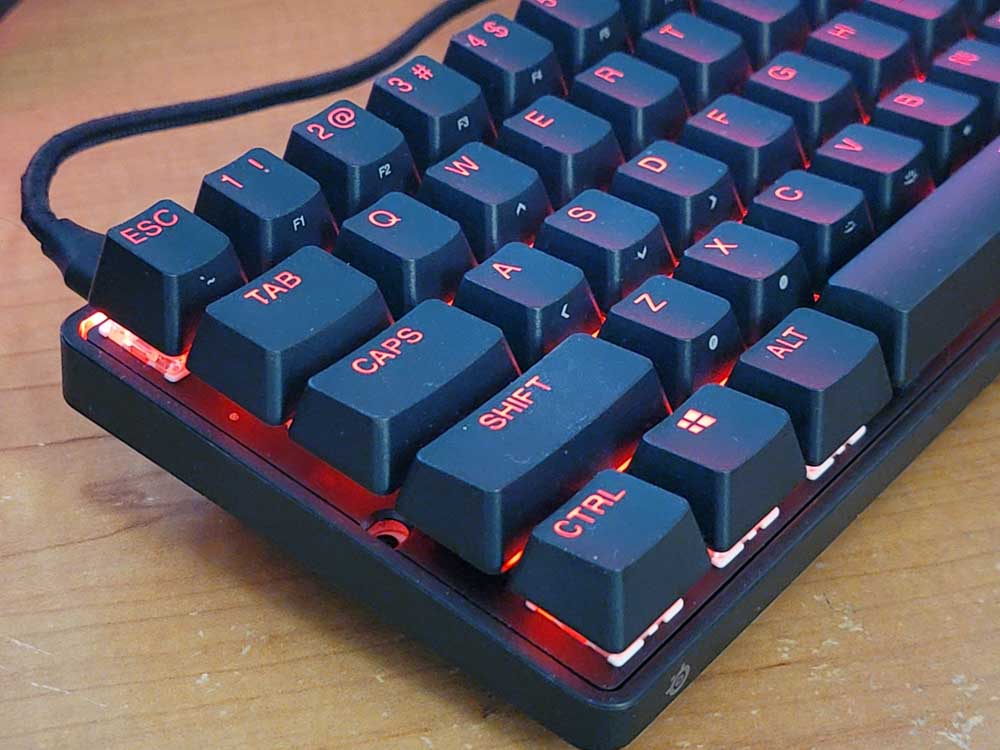 FINAL THOUGHTS
SteelSeries has another winner on its hands here. This is only the second 60% keyboard they've made and it's already different from the multitudes of other 60% keyboards out there. It may look like a typical mechanical keyboard, but the new OptiPoint Optical Switches are fast and accurate. In their own product lineup, the Apex 9 Mini is a good alternative to the Apex Pro Mini if you don't need the extras and still want something blazing fast.
You can't go wrong with the SteelSeries Apex 9 Mini if you're looking for a stellar 60% gaming keyboard, thanks to the build quality, optical switches, and serviceability of the keyboard. That last one is a big plus and one I'm glad SteelSeries finally allows users to do this.
The SteelSeries Apex 9 Mini is available now on Amazon.