Even though there are a few weeks of summer left, depending on your area it can be hot and humid all year around. If you have an AC, that's good but also quite expensive on your electric bill as well. This is where Dreo comes into play with their air circulator fans. They don't just blow air in one direction but oscillate giving you a nice airflow all through your area.
Style
Like most of Dreo's products they always craft something that looks modern and can fit into your home. This can be said for their Macro Max S Air Purifier as well as their taller PolyFan S. The CF714S is an air circulator fan that is suited to go on your desk or better yet on the floor. It's about 16.5" tall and weighs a little over 7lbs. It comes in two colors of Silver and Gold. Dreo was nice enough to send over the gold model.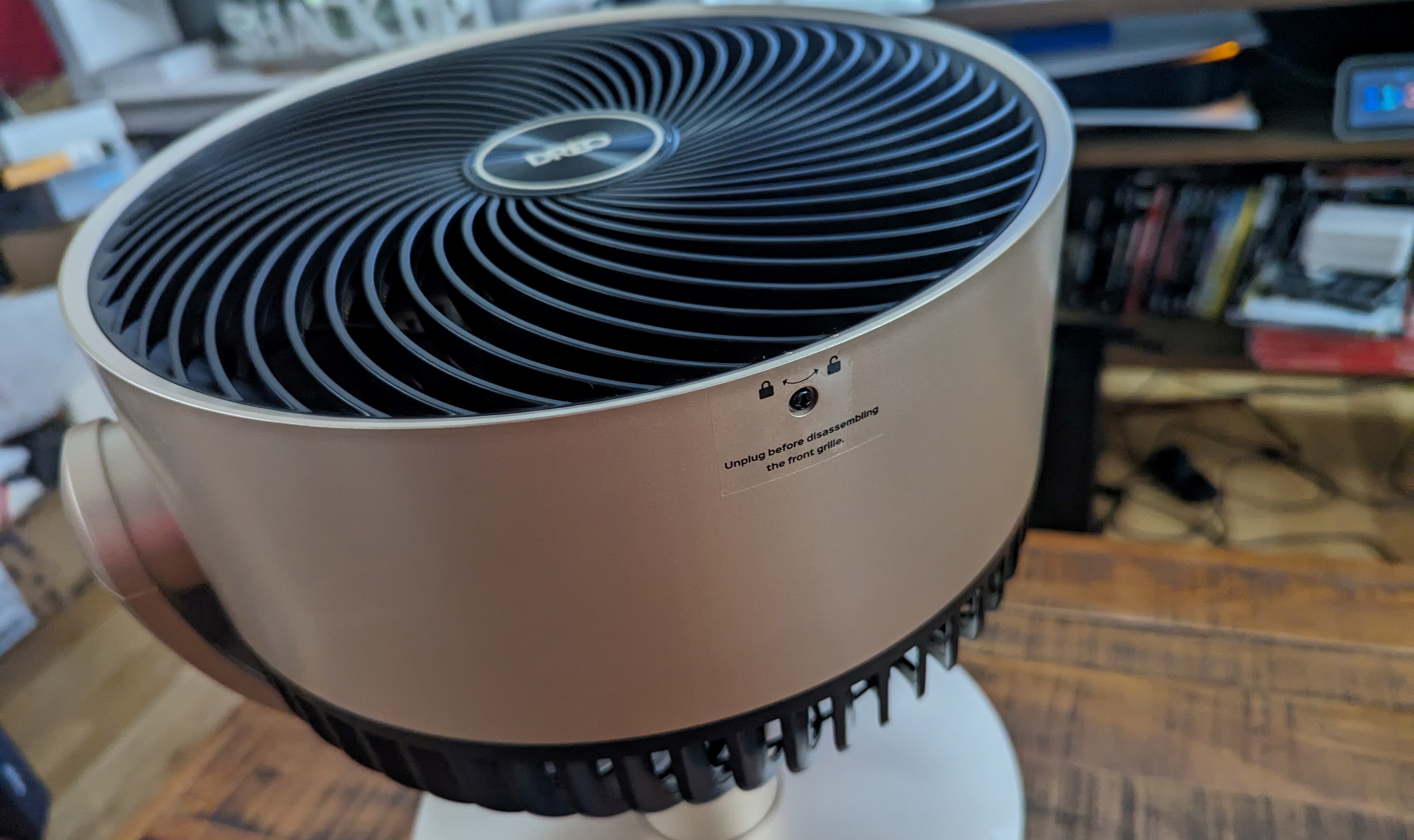 Hiding on the small neck of the fan is an LED panel that will tell you the speed. It has some nice illumination and can be seen in the day but at night as well. There is a touch panel on the base that has options for:
Timer
Vertical Oscillation
Horizontal Oscillation
Mode (Normal / Auto)
Fan Speed (1-9 Levels)
Power
It also has options to lock the fan, mute the sound and even put it in Turbo mode if necessary.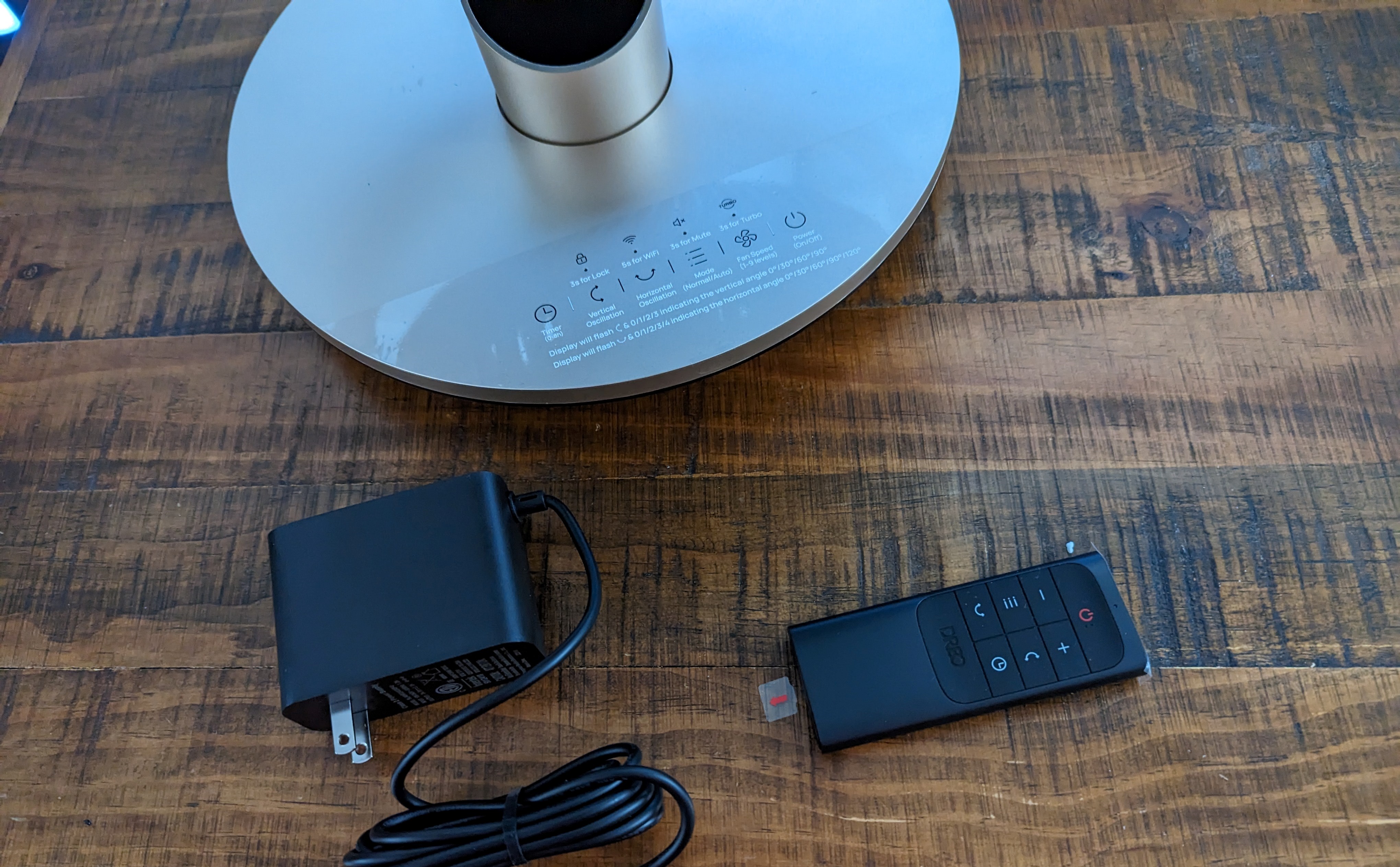 Setup
Getting this up and running only took a few minutes. No assembly is required as it's ready right out the box. Mostly all you are doing is removing the wrapping, pulling the tab out the remote and deciding where you want to place the fan.
Like the PolyFan S the CF714S is a smart fan. It didn't take long to get it set with my network as I just had to hold the Wi-Fi button on the fan itself and bring up the Dreo app which I already had. Within moments it found the fan and synced it to my home network.
Once you get settled in on the app it will show you the model you have and give you a list of options. There is the alarm setting, ambient temperature gauge and the fan button itself.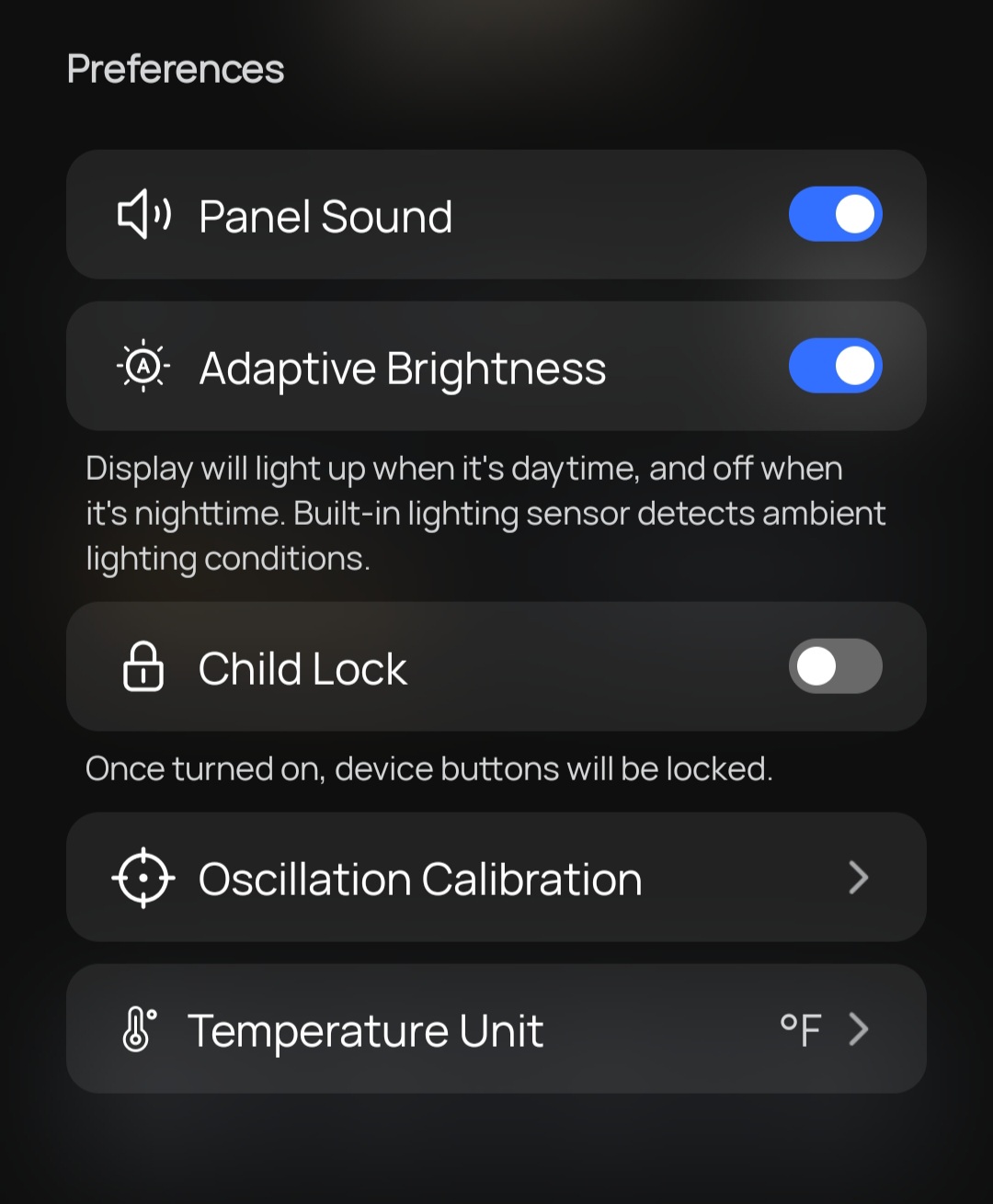 Clicking on the fan button allows you to put it in various modes such as Standard, Turbo, and Custom. Also, there is Normal, Natural, Sleep, and Auto. To the right of that is the fan speed which goes from 1-9 and below that is the Oscillation directions you can choose.  You can basically go with presets or tinker around with it and figure out how you want our fan setting. One feature I think is cool is the 3D Angle Control which can be accessed when you turn off the Oscillation directions. It's like a 3D mouse pad and allows you to point the fan directly where you are.
Usage
I have my own personal PolyFan S in the living room, but I keep the CF714S in the bedroom and on the floor. I honestly feel like this blows just as strong coming from the floor than the taller PolyFan S. It's just surprising how much air is felt from that level. The air circulation is wonderful as it bounces off the wall and I can just sense the cooler atmosphere is in my bedroom. Having full control of the fan via the app is great and I don't think I have picked up the included remote more than once to test it out. My phone is always near me so it's just easier to access. Dreo has made it so intiutive in the app to swap between the multiple devices of theirs I have in the home.  
Verdict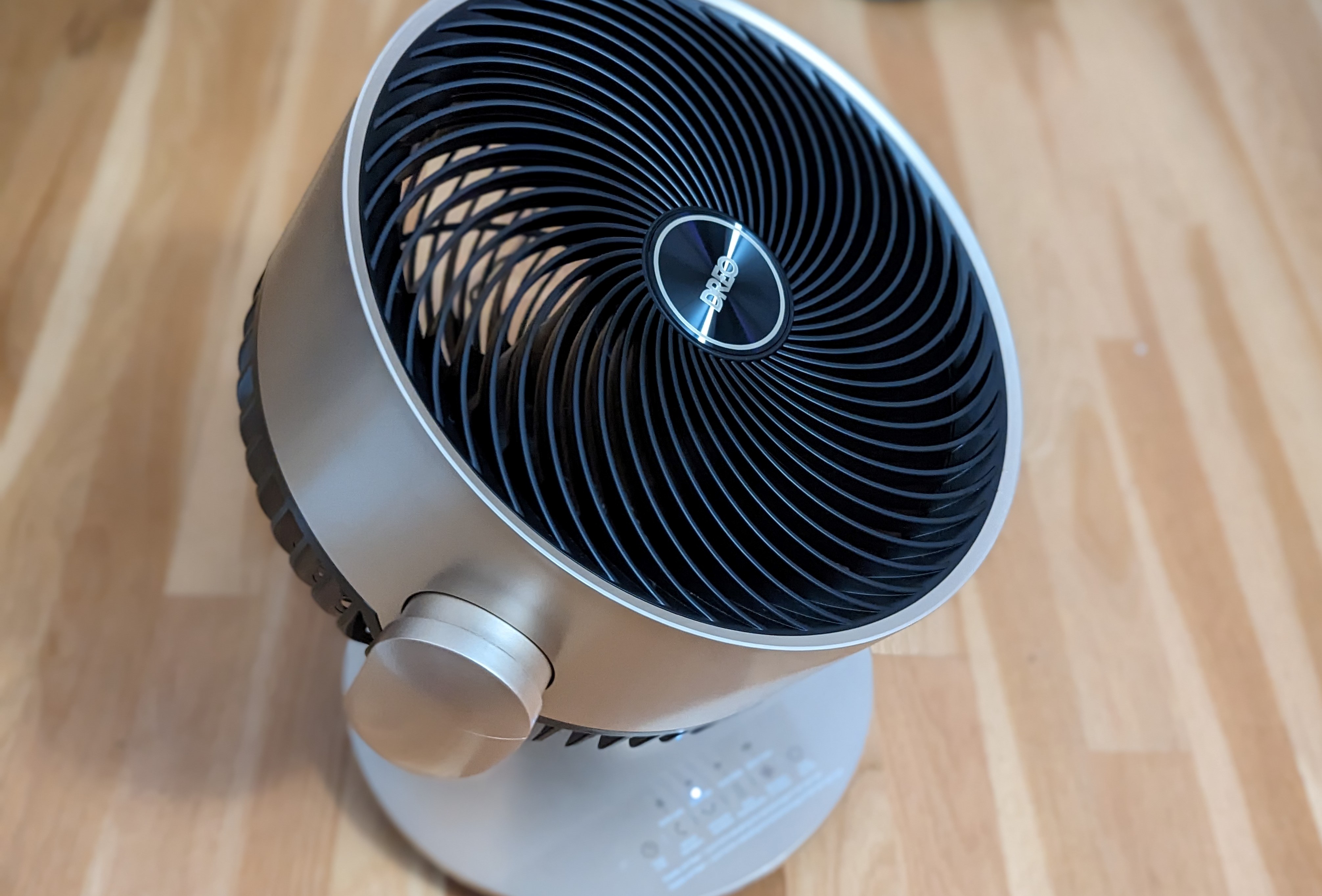 The CF714S is a space saver and is great for getting air circulated all throughout your room. It can be placed on a desk or on the floor and you aren't skimming on performance either way you choose it. At a price of $99 it's more affordable than the PolyFan S and can possibly be great on keeping your electric bill down (by not using your AC).