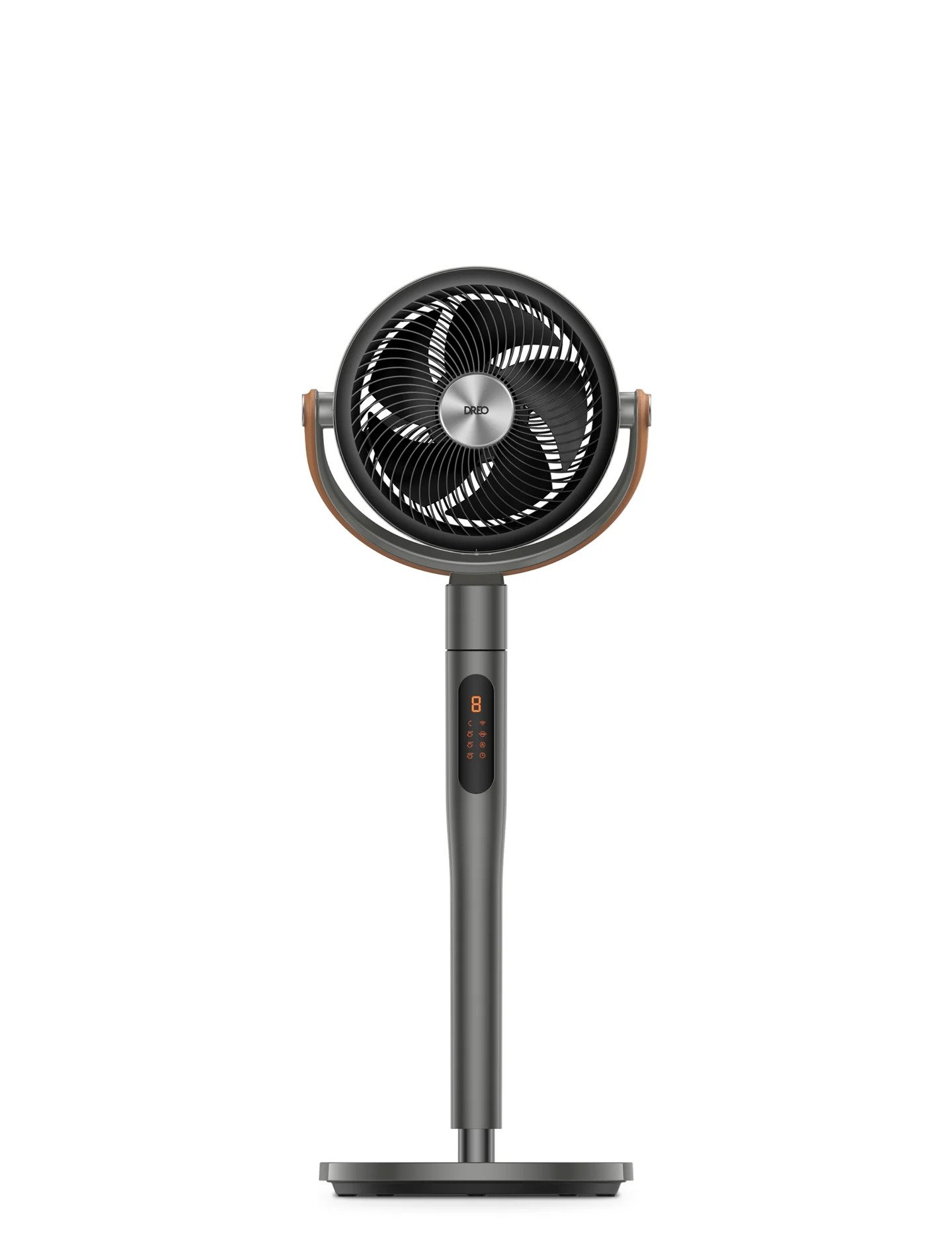 BEING HOT IN THE SUMMER IS EXPENSIVE
It's summertime and it's hot or at the very least it's about to start getting hotter and it's not going to be easy to keep cool. If you're gamer like I am, then chances are you're sitting and gaming for hours on end and depending where you are in your house or apartment it can become a hot and uncomfortable experience really quick once the hot air your console or PC dissapates starts warming the air and then the headphones you may have on make you hotter.
If you're lucky enough to have an AC in the house or central air, great but using your AC especially during the summer is a costly experience. Your electric bill WILL skyrocket. Why did I segway this review with this diatribe? DREO. I was given the opportunity to review a fan from a company that I had not heard of. It's the DREO Polyfan S and I've been using this fan for a little under 3 weeks and I can say that it's one of the best devices I've ever owned and for the money you'll be cool and you might not have to turn on your AC this summer. I kid you not.
USING THE DREO POLYFAN S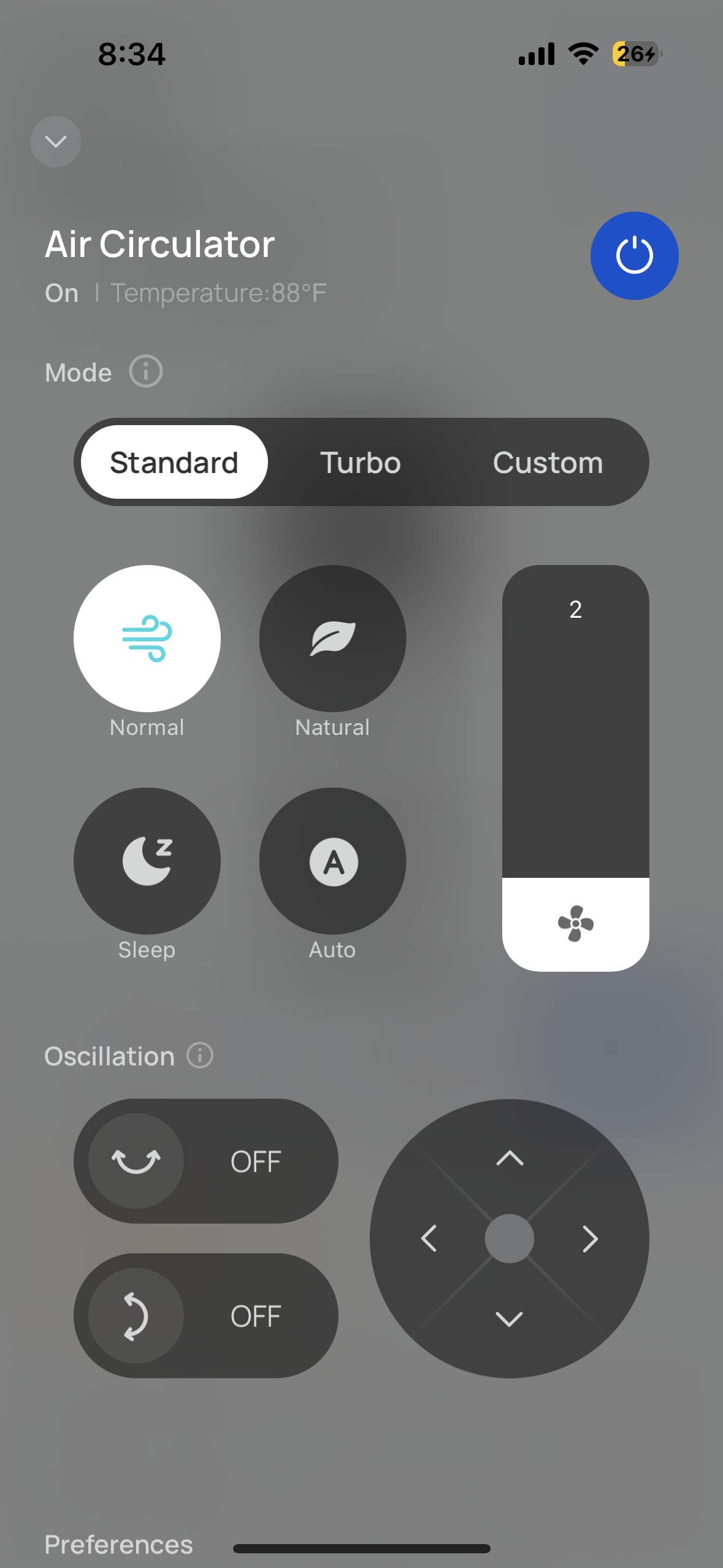 The Dreo Polyfan S is the fan that I've been using and it's a stand up fan that has a height of about 37″ with a really clean modern design. It's a metallic silver color with bronze color accents on the fans' swivel arm. The Polyfan S stand is sturdy and feels good in the hand. Once you attach it to the bottom there's no leaning and there is no sway. This has always been what has made me reluctant in the past to standing fans. That problem always exists. With the DREO Polyfan S. It didn't
Midway on the stand is the LED function display which shows you your speed, oscillations, and Wifi connection status.
THE DREO APP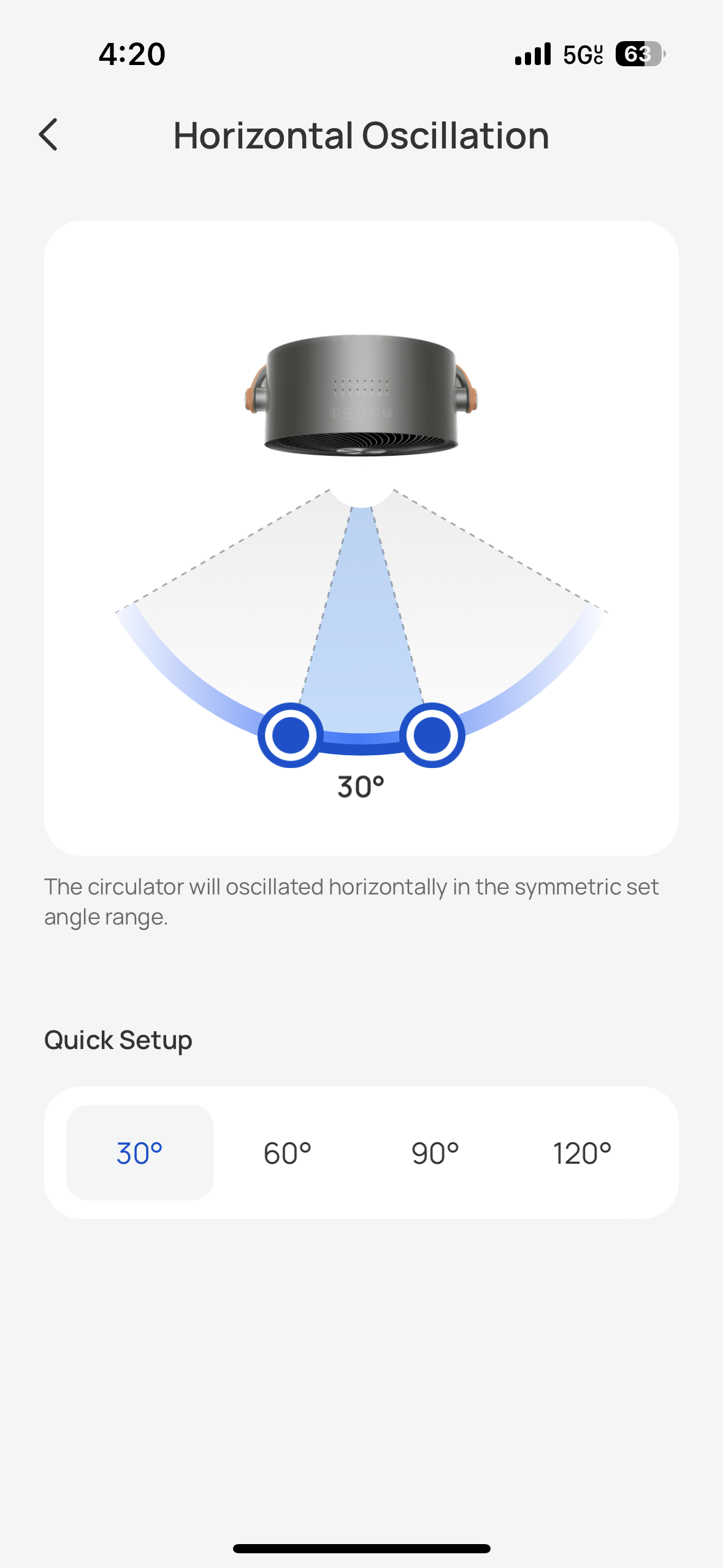 The native Dreo app is where you really feel like the money you spent on the Polyfan S is money well spent. This app let's you control every function and feature that this fan has to offer. This app is detailed. I kid you not.
I've never had so much fun using a fan in my natural life. I know this sounds cheesy and very much like an over embellishment, but it really isn't. Once you download the DREO app and create an account. You can sync the DREO Polyfan S to your WiFi and you can now control everything on this fan, the on/off function, oscillation degree (up to 120 degrees), you even setup what the app calls temperature triggers that will raise or lower the speed of the fan once the environment you're in gets either too hot or too cold. Time triggers allow you to setup the fan in a way that the speed changes will increase or decrease at the time frame you set it for. Sort of like a cruise control feature.
It gets better. You can turn your fan on or off whether you're home or not from the app. Yes, you can do this with other devices but for a fan, it's cool (no pun intended). This app is super interactive and it's actually a selling point if I had to recommend this fan to someone. It offers a level of convenience that makes this fan a 2023 device.
THE DREO FAN FOR GAMERS IS AN OPTION BETTER ON YOUR WALLET THAN AN AC
I know it seems almost weird to be this excited over a fan but this is one of those gadgets that comes along and really makes a difference in your experience as a gamer and as somebody who spends hours in a potentially hot room because of the summer and PC that gives off a lot of heat while gaming. Yes, you can easily turn on the AC but having the AC on for a long period of time is not advised depending on where you live. Here in NY the electric company frequently sends out reminders about overuse and or being mindful of electricity especially as it pertains to the use of an AC. Having the Polyfan S eliminates having to deal with the anxiety of a power outage and a high electric bill. Using this fan is no different than turning on your TV.
This fan is affordable. While you may think $140 for a fan is a bit steep and I won't totally disagree but I would retort in that you weigh cost to value and then it'll all make sense. Great build and look, remote control, interactive app, relatively easy to clean, lightweight yet sturdy and the best part no severe damage to your electric bill. As a gamer who spends hours in front of computer screen I've found this fan to come in and just keep me cool all day and it seemed like light work for this great fan from a company that until now I've never heard of. If you wanna get you one of these fans, you can grab one at Amazon right HERE in the DREO store on the site. If you do get one, let me know what you think.