Earlier this year Victrix launched its Pro BFG Wireless Controller to much fanfare offering various options of customization via modular options. This time around Victrix is teaming up with Call of Duty to bring a "Las Almas" edition of the Pro BFG.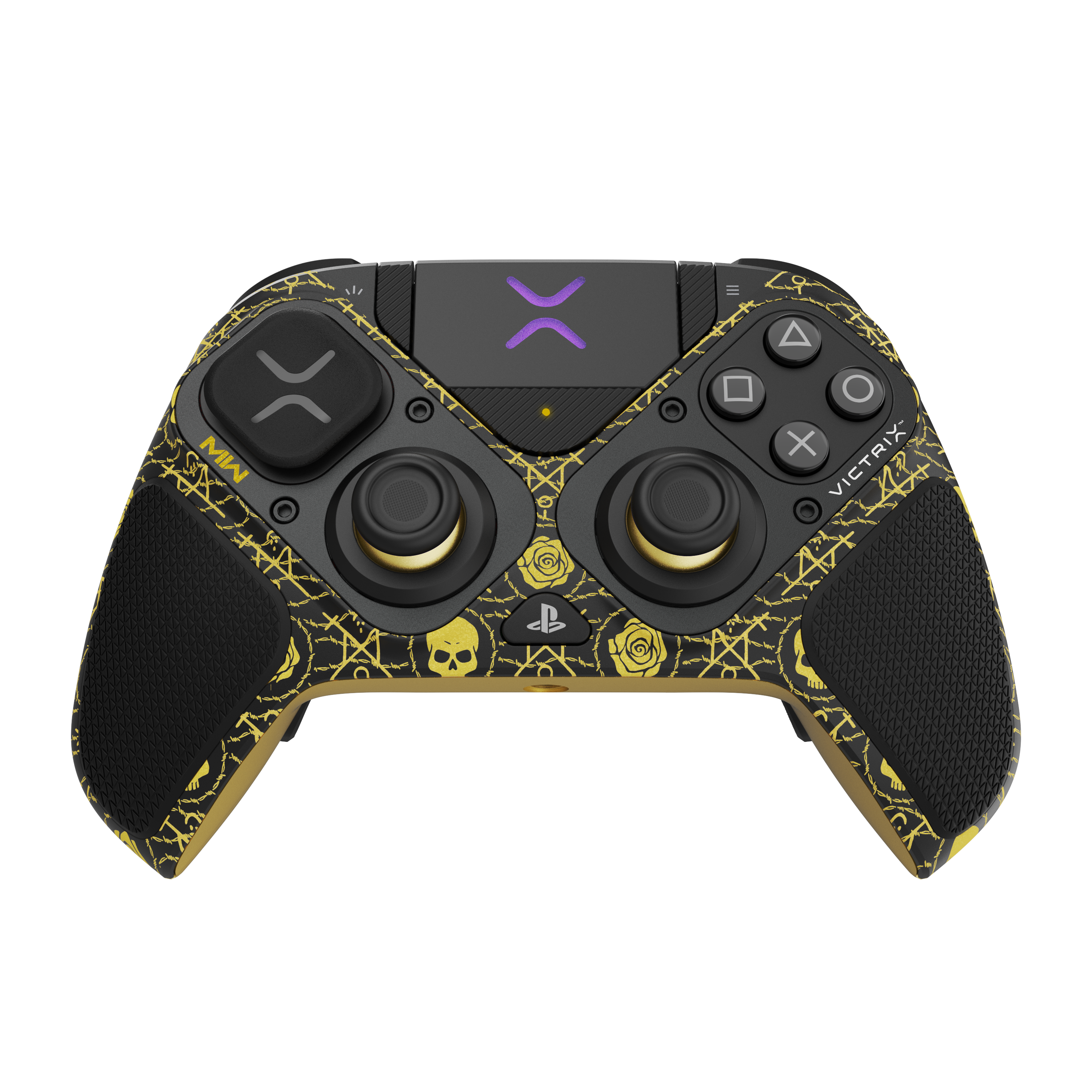 Las Almas is a fictional region/city in Mexico from COD:MW 2. This colorway pops as its in black and gold. The gold accents are on areas of the joysticks and the controller itself has skulls and roses throughout.
The "Las Almas" Pro BFG Wireless Controller is currently available for pre-order at $199.99 and looks to be only in limited quantities.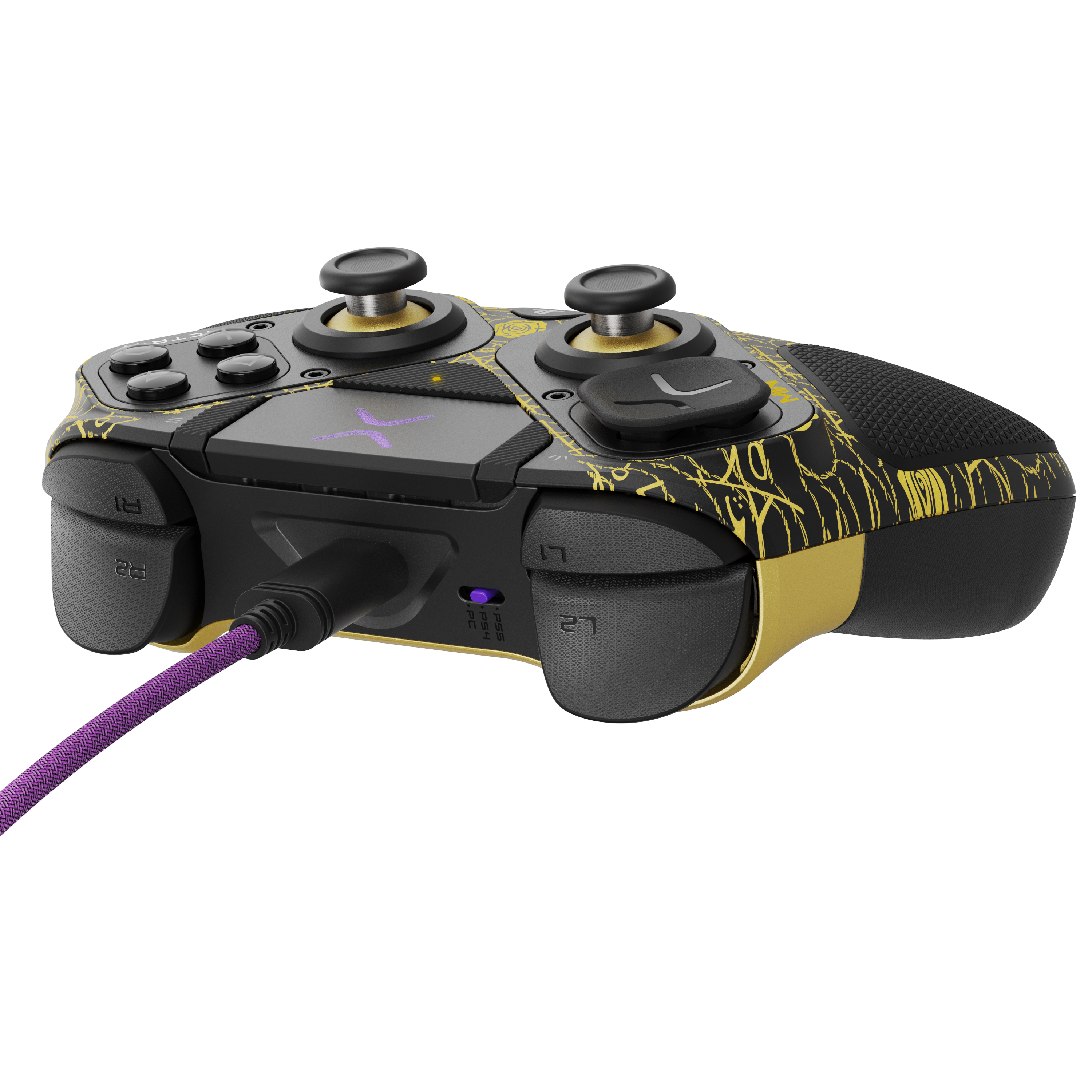 ---
VICTRIX ANNOUNCES NEW CALL OF DUTY® COLLABORATION FOR PLAYSTATION® AND PC: LAS ALMAS PRO BFG™ WIRELESS CONTROLLER
Call of Duty and Victrix by PDP Bring Limited Edition Themed Controller to Fans
SAN DIEGO, CA – July 12, 2023 – Today, Victrix, a San Diego based professional gaming accessories brand owned by PDP, has announced a new collaboration with Call of Duty; a widely popular gaming franchise globally with millions of players across console, PC, and mobile.
The collaboration comes in the form of the Las Almas Pro BFG™ Wireless Controller. The Las Almas-themed controller will be available in limited quantities, making it a highly sought-after collector's item for Call of Duty enthusiasts. The Pro BFG is officially licensed for PlayStation systems by Sony Interactive Entertainment.
Engineered from the ground up by Victrix and designed for e-sports, the Las Almas Pro BFG Wireless Controller offers a number of features and options including:
Full Wireless and Wired Compatibility: With the Mode Switch, players can easily swap between PlayStation®5, PlayStation®4, and PC (using X input) devices.
Modularity: The reversible left module allows for both the standard PlayStation stick configuration as well as offset sticks. Fans of fighting games can swap in the Fight Pad module, which replaces the right stick with six microswitch buttons. The D-Pad, Analog Stick Caps, and Analog Stick Gates are also interchangeable.
Four Mappable Back Buttons with User-Configurable Profiles: Players can map the back buttons on the fly with the Profile Button, and save up to 3 unique profiles for button mappings
Patented Multi-Position Clutch Triggers™: Boasting 5 different stopping points, the patented clutch triggers allow players to tune the trigger pulls to their specific liking, whether they want hair triggers, standard triggers, or something in the middle
Low Latency Audio with EQ Profiles: The Pro BFG delivers the highest possible audio quality through the controller's 3.5mm Headset Jack. The controller is also compatible with 3D Audio on PS5®consoles.
Victrix Control Hub Customization PC App: Players can make their controller as unique as their playstyle with the free Victrix Control Hub App for PC. The Control Hub allows players to configure button and EQ settings to fit their play style, run diagnostics, and update the controller's firmware all in one place.
Built On Award Winning Technology: The Pro BFG is a top-tier esports controller officially licensed for PlayStation and renowned for its exceptional performance. It has garnered numerous accolades in the fields of Gaming and Tech, including prestigious awards such as Best Gaming Accessory by Shacknews, Esquire's recognition for Best Modular Controller, GameSpot's esteemed title of Best Gaming Accessory, and the coveted 2023 iF Design Award.