2021 was an interesting year for OnePlus as they released two smartphones simultaneously in the OnePlus 9 and OnePlus 9 Pro. By doing this there was no need for a "9T". Forward to 2022, and OnePlus is back on its "Pro" and "T" cycle with the 10 Pro coming out earlier this year and the 10T coming out in a matter of weeks. This will be the first "T" model since the OnePlus 8T came out Oct 2020 almost 2yrs ago.
With the OnePlus 10T while we are getting quite a bit of power there have been some omissions with one "sliding out" that may rub some long time OnePlus fans the wrong way. But will you deeply miss it?
Style
In terms of looks the OnePlus 10T design is in familiar territory almost mimicking the 10 Pro. Its 6.7" and weighs in at 204g. it comes in two colors which is Jade Green and the color OnePlus provided us with which is Moonstone Black. It compromised of Gorilla Glass 5 on the back and forth but particularly on the back of the black model is a slight look and feel of nylon. It does keep fingerprints at bay.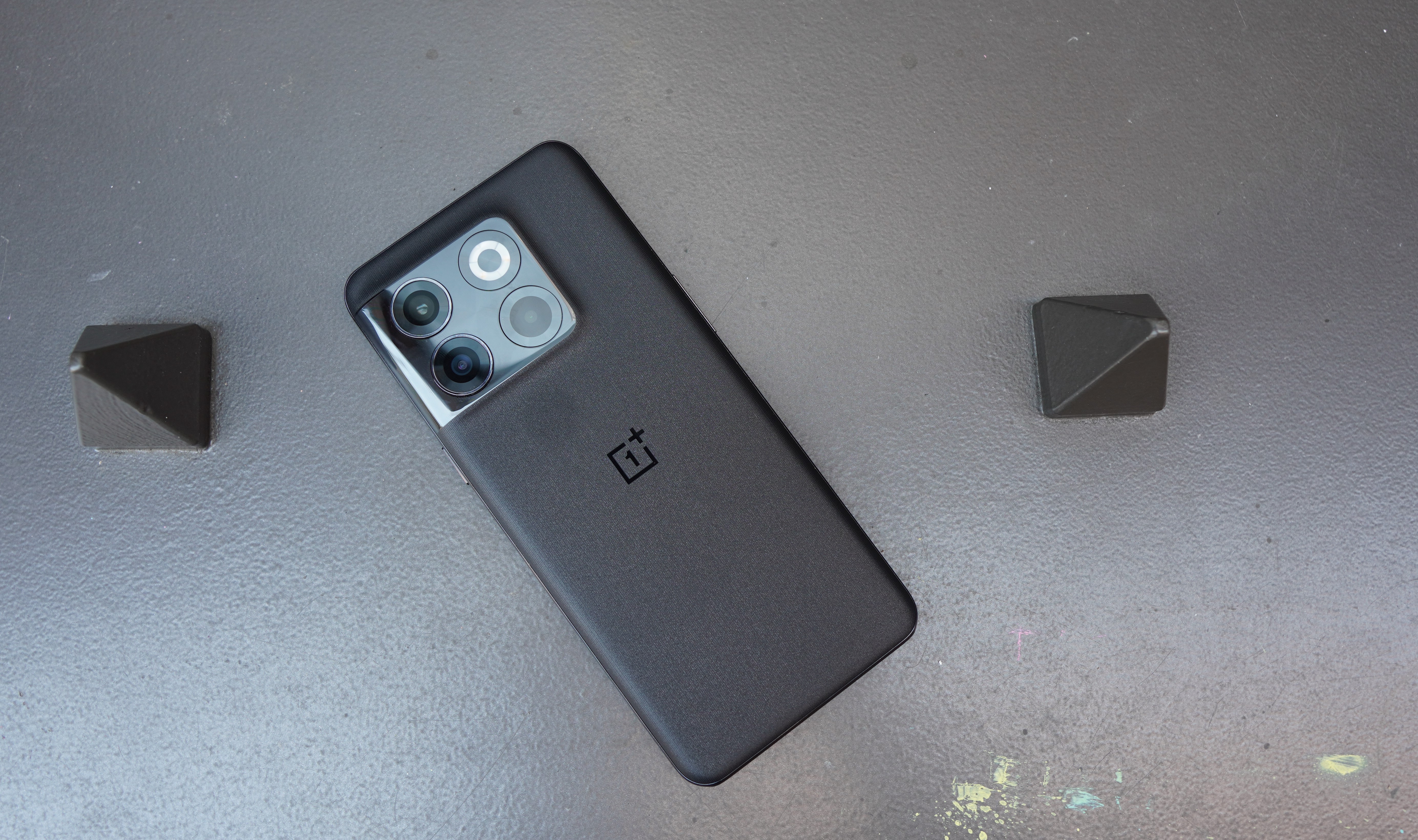 It has the usual USB-C port, stereo speakers, volume controls but is the first OnePlus device to be missing the alert slider. Per a briefing I attended for OnePlus prior to the device reveal they mentioned how it was removed to provide more power. They said they look to hopefully bring it back at some point and I guess we will see. Having used OnePlus phones since the OnePlus One it's a sad departure and can take getting used to being gone. But once you do its whatever. It was just super convenient. Like with the 10 Pro the phone has a nice solid build with its rounded corners and weight is distributed evenly.
OnePlus 10T comes with a SuperVOOC wall charger and USB-C Cable.
Power
Using a OnePlus device, you can always expect them to not skim on power. This OnePlus 10T is holding a Snapdragon 8 Gen1+ processor, Adreno 730 GPU, and 8GB RAM w/ 128GB Storage (there is also a 16GB / 256GB model version). You will also get a 4,800mAh that takes advantage of 150W (125W for 110V sockets) fast charging powering you back from almost zero to 100% in 30mins. In terms of charging no one is still touching OnePlus. Of course, you need to use their included wall charger but hey at least they still put that in the box. Now with all this fast charging you will be missing wireless charging.
Going back to that processing power this phone is a beast. That chipset helps this phone move without much lag and manages heating, so this device does not get hot in your hands while gaming. This is in part to their Cryo-velocity Vapor Cooling System. Best believe it works as I have gamed for lengthy periods playing games like Fortnite, Call of Duty: Mobile, and Asphalt 9. Lesser games like Crash: On the Run, and Candy Crush Soda Friends had no issues either. Now if you want to remove even more heat OnePlus has created a phone case that helps dissipate heat even more. Besides that, it looks nice as hell too.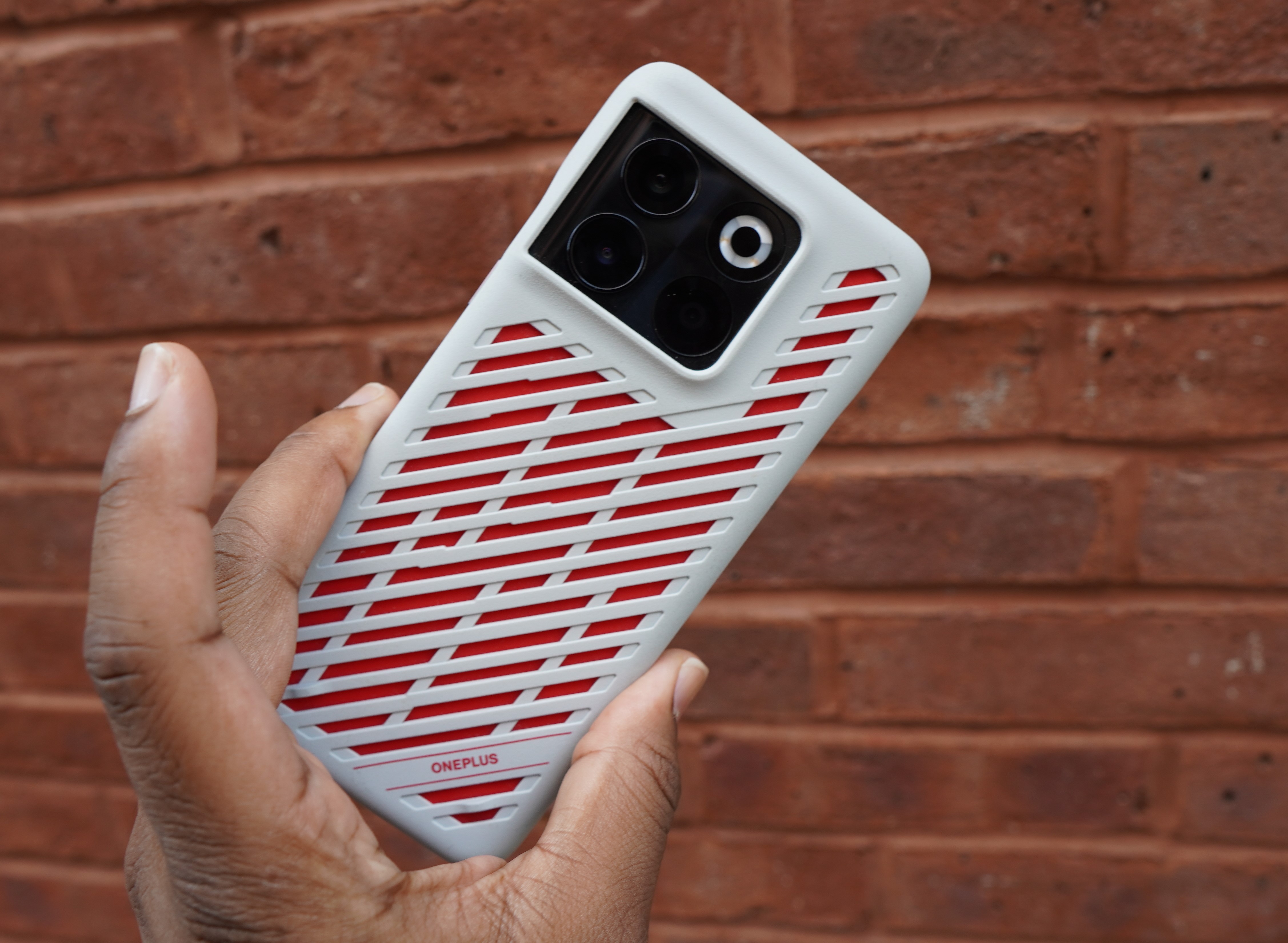 On the coverage side OnePlus touted the 10T having a 360 closed loop system with 15 antennas giving you coverage no matter how and where you hold the phone. I used it my own carrier T-Mobile and did not have any drop calls or hit any bad areas here in NYC. It would connect swiftly going in/out train stations. Speeds were impressive even getting 500+Mbps/down in Madison Square Garden in a sold-out concert venue. I did pop in a Verizon sim and got great coverage and speeds in the area too. Besides those two carriers this will be the first OnePlus device to officially support AT&T 5G network.
Displays
I also felt like NFC worked better on this phone than the 10 Pro especially utilizing tap to pay either in supermarkets or for the train station turnstiles.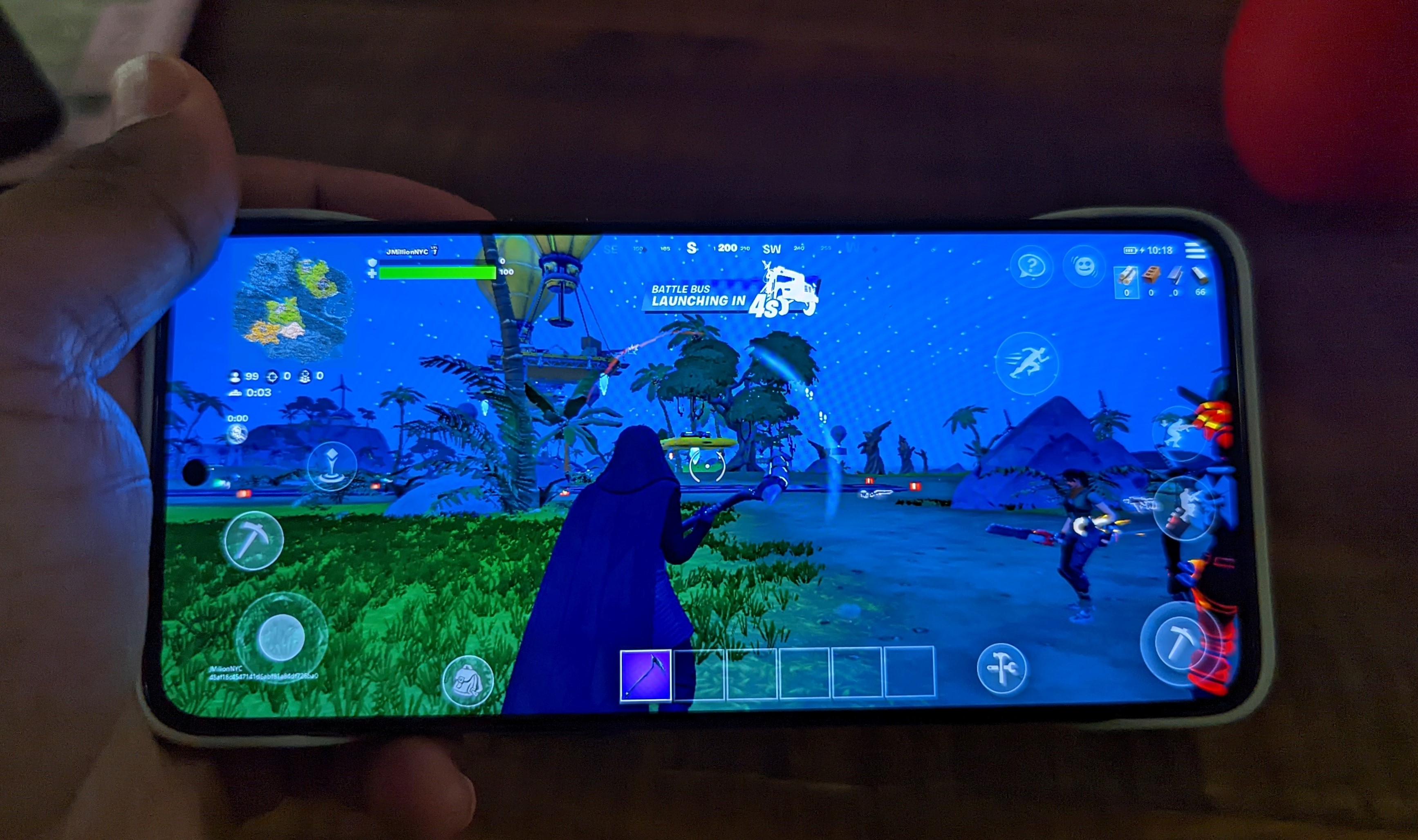 On the surface you are getting a 6.7" 120Hz FHD+ Fluid Display. It has a 1080×2412 resolution w/ 394ppi. So, while it is 1080p it does at least support HDR10+ and 10-bit color giving you vibrant colors on its flat screen. Yes, no curves on this glass which I don't mind too much. Content such as movies and shows look fluid on it and detailed.
Cameras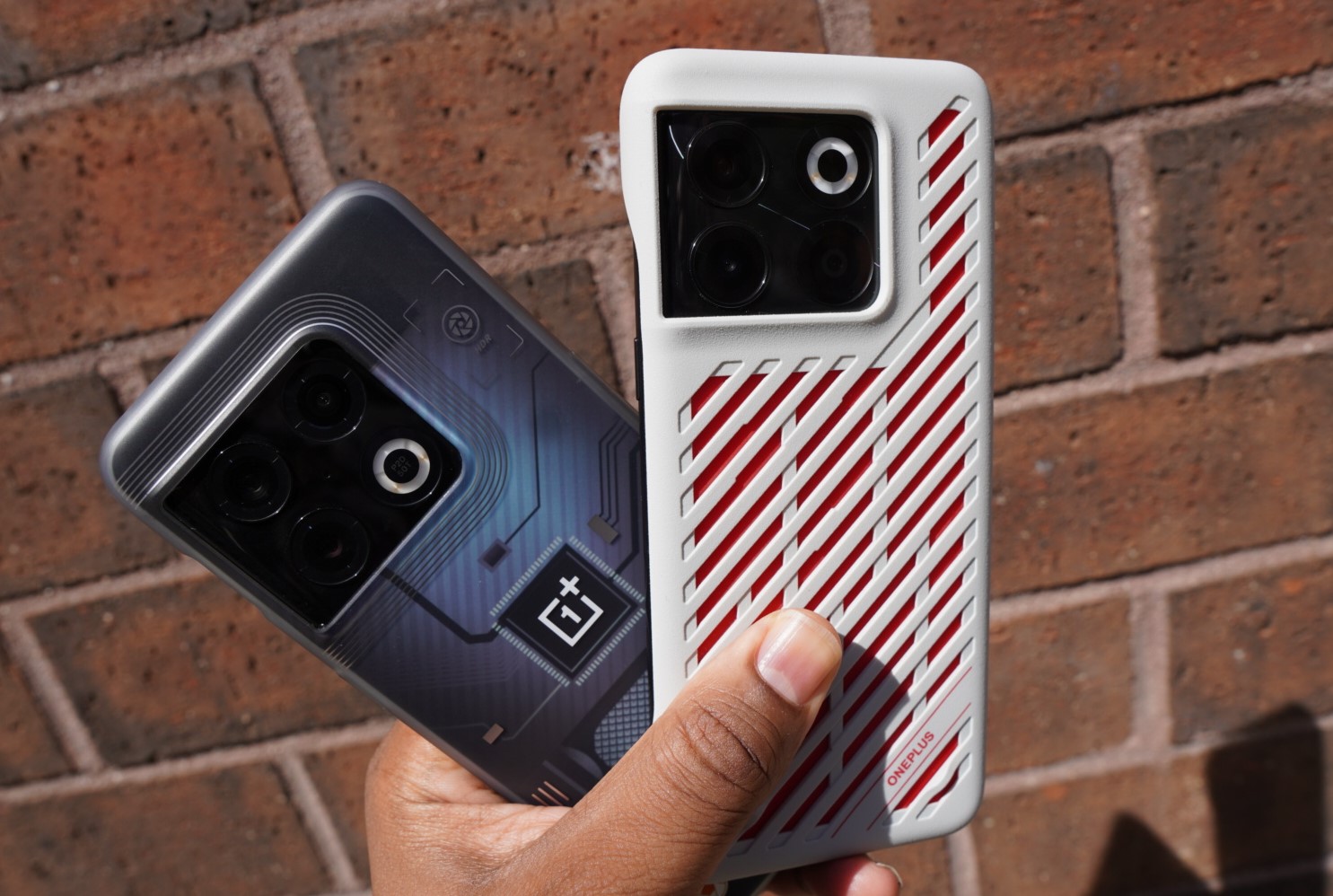 Triple Camera system looks familiar to the 10 Pro but with less branding. No "Hasselblad" across the camera bump or "P2D 50T" on the flash giving it an overall cleaner look. For these lenses you are getting 50MP(Main), 16MP(Ultra-Wide), and 2MP(Macro). The front lens is giving you 16MP shots and HDR.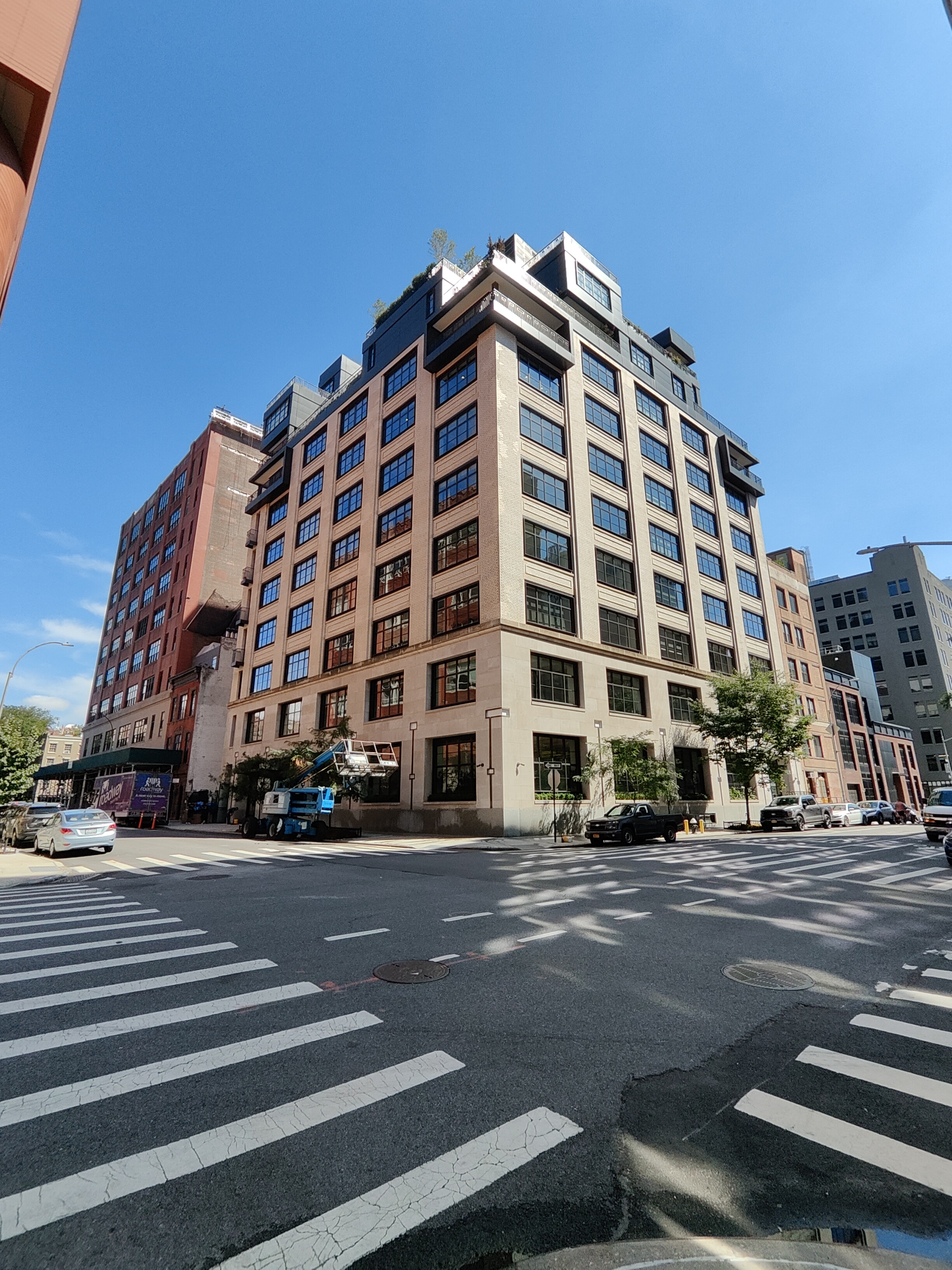 Using the OnePlus 10T to snap various settings ranging from broad daylight outside, concerts, and food the camera has decent results. Shots are not the most colorful and feel they go for a more natural approach.
OxygenOS
Like its predecessor, the 10T has OxygenOS12. Funny enough OnePlus said the 10 Pro would get Android 13(OxygenOS13) before their 10T device. As of this writing it hasn't hit either one yet. Like I say with most OnePlus phones their OxygenOS is a customizer's paradise. But like the 10 Pro you get non-intrusive notifications, snappy gestures, changing icons for starters. Since it is a new device, you can count on getting a ton of updates regularly.
Usage
I jumped from the OnePlus 10 Pro right into the OnePlus 10T and using it as my main device for a month straight. It was easily a familiar feeling. Fast charging made sure I wasn't waiting around to get juiced back up. It held up well staying connected to my smartwatch and also my various headphones.
Verdict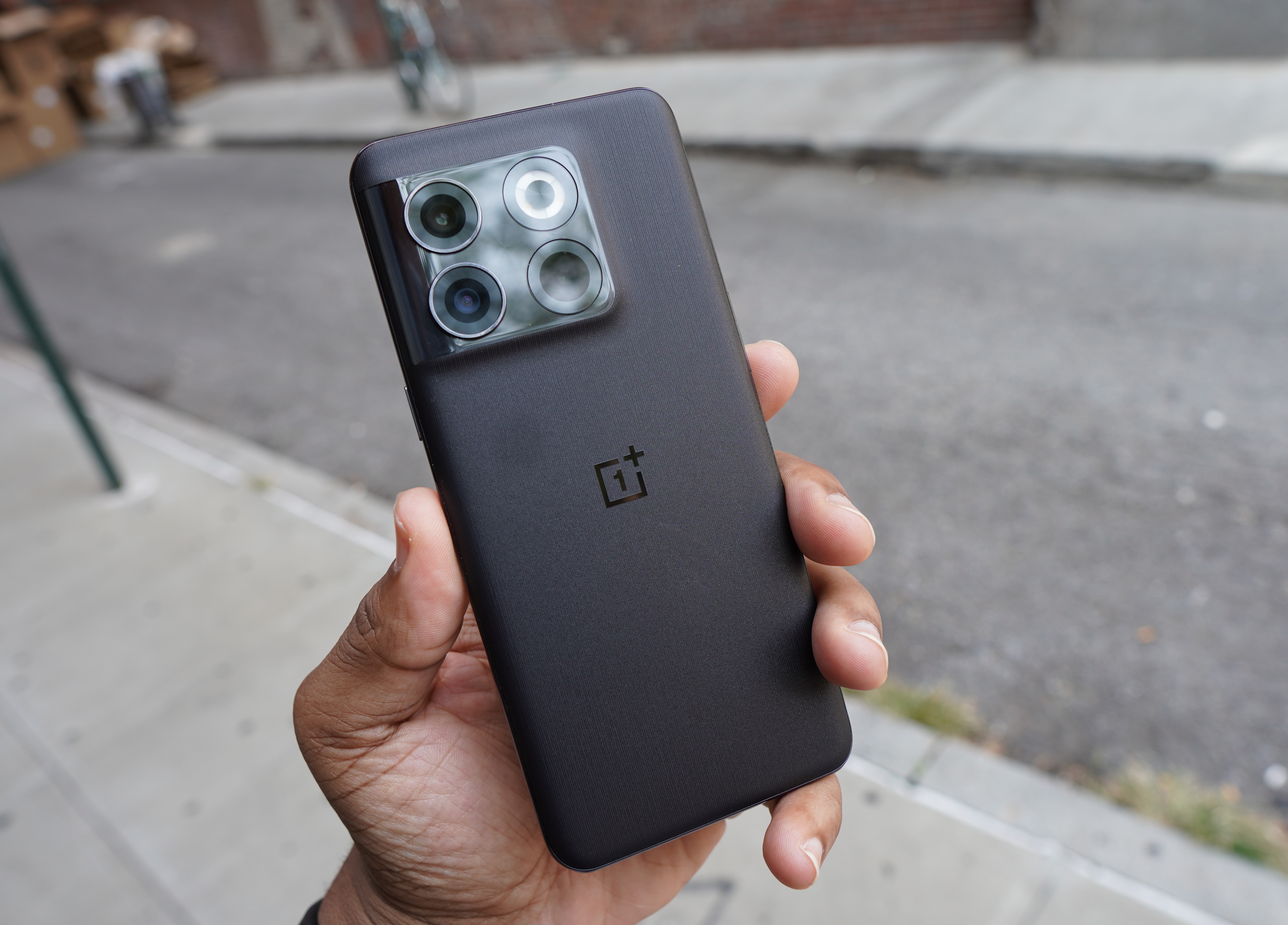 Obviously to keep the price low on the OnePlus 10T it made loads of omissions ranging from no wireless charging, no alert slider, no Hasselblad, and having a 1080p display. On the flip side this phone runs like a tank and oversees various tasks easily. Its geared more towards intense long periods of gaming and works with various titles with ease.
With a starting price of $649.99 the OnePlus 10T looks to revisit the days of getting flagship specs undercutting the premium brands. If you are looking for that extra oomph the 10 Pro can help you with that.