RhinoShield is a case manufacturer that makes custom cases for a variety of popular phones. This includes many of the latest Apple iPhones as well several popular Android phones. What makes their cases unique is the fact that you can custom design a case to your desired tastes whether it be the color, if it has or doesn't have MagSafe, what kind of design it has on it, and more. Basically, you can design something that is your own that you know someone else probably won't have. For this review, RhinoShield was kind enough to send over their SolidSuit style case that we were able to customize for the Samsung Galaxy S21. Note that there are way more color and design choices if you have an iPhone.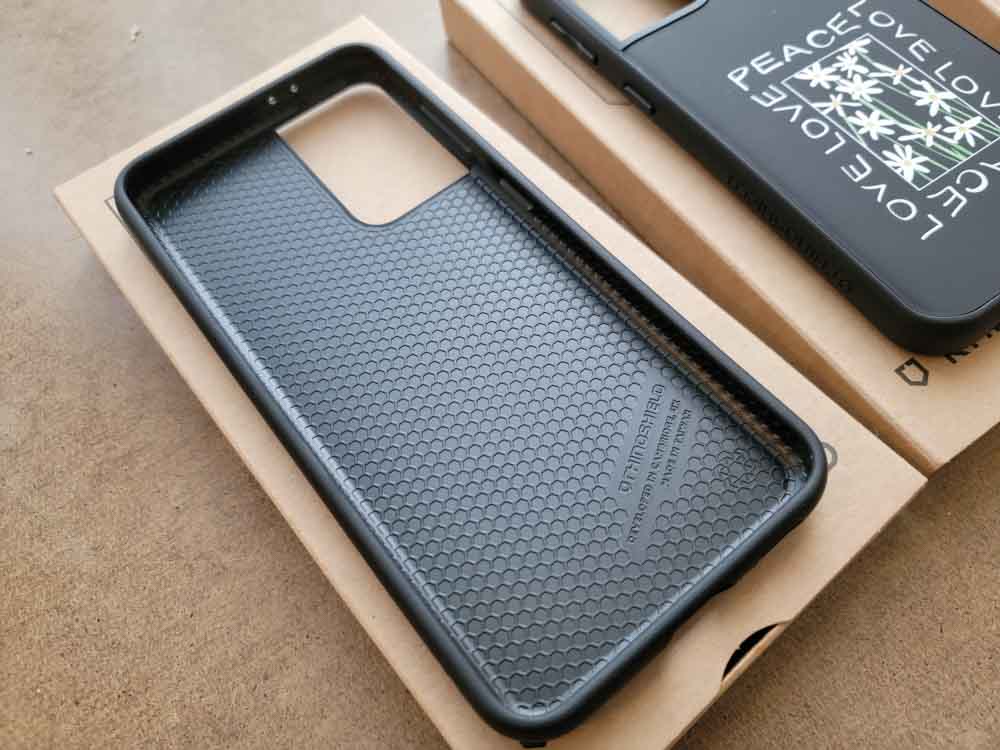 Let's look at the design of the case first before we get into anything else. The RhinoShield SolidSuit itself seems pretty well made and features a semi-hard plastic shell that has a little bit of flex but feels rigid once installed. They call this their ShockSpred material that is supposed to protect your phone from drops. Inside the case, there is a honeycomb structure that also aids in shock absorption. This version of the SolidSuit for the Galaxy S21 has built-in button protectors that cannot be color changed.
The case itself is pretty thin though and doesn't add very much weight when installed.
For the custom designs, the Galaxy S21 versions only allow for customization of the back plate design. I chose three different designs to see how the art and finish look and we must say that it's pretty impressive. The ink that they use seems to be of high quality and doesn't look like it will rub off easily. The ink also looks bright and detailed so I'm pretty happy with what I saw.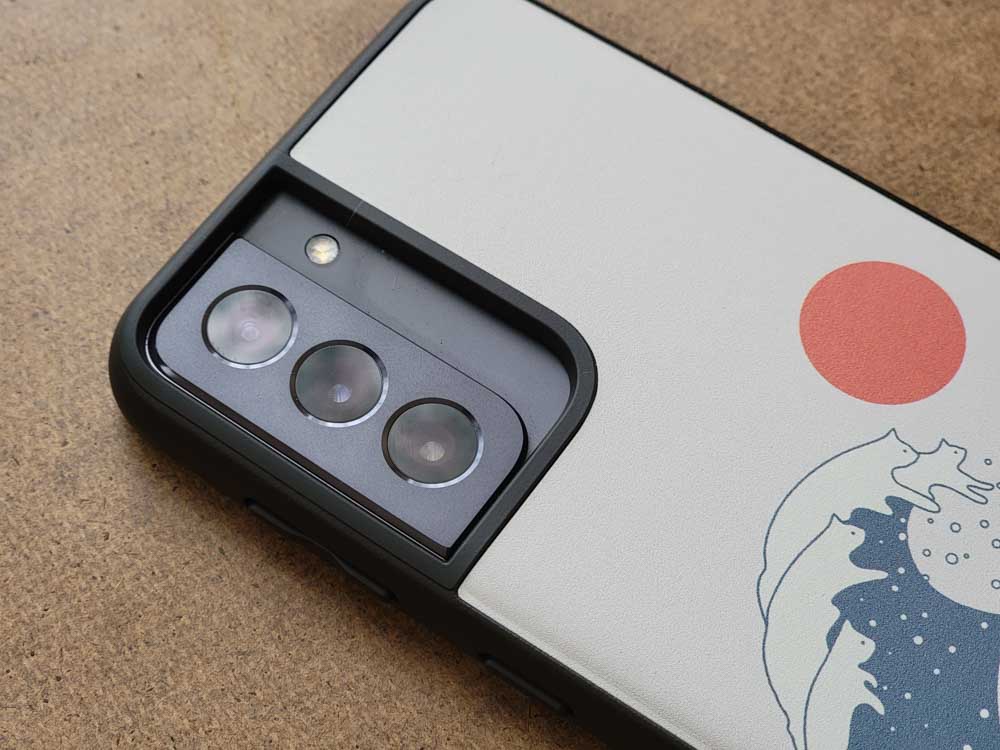 In terms of fit, the cases do fit nice and snug but are still easy to take off and put back on. They do feel good in your hands and the rounded edges make them feel comfortable. I should also point out that these cases do have a little hole built in if you want to add a wrist strap or phone charm to them.
Overall, the RhinoShield SolidSuit cases are pretty good. Even though the Galaxy S21 versions don't quite have as much customization as the iPhone version, you still have a healthy amount of designs to choose from. I like the fact that this is a case manufacturer that doesn't just make iPhone cases and there are choices out there for Android users too.
You can design your own RhinoShield case at their official site.