There is a new Sonic game coming out shortly called Sonic Superstars and PowerA looks like they want to have you geared up for its October 17 release. The game itself is being released on multiple platforms with two of those being Nintendo Switch and Xbox Series S/X (also XBO). Here are some items that will grab the biggest Sonic fan.
Sonic Style – Wired Xbox Series X/S Controller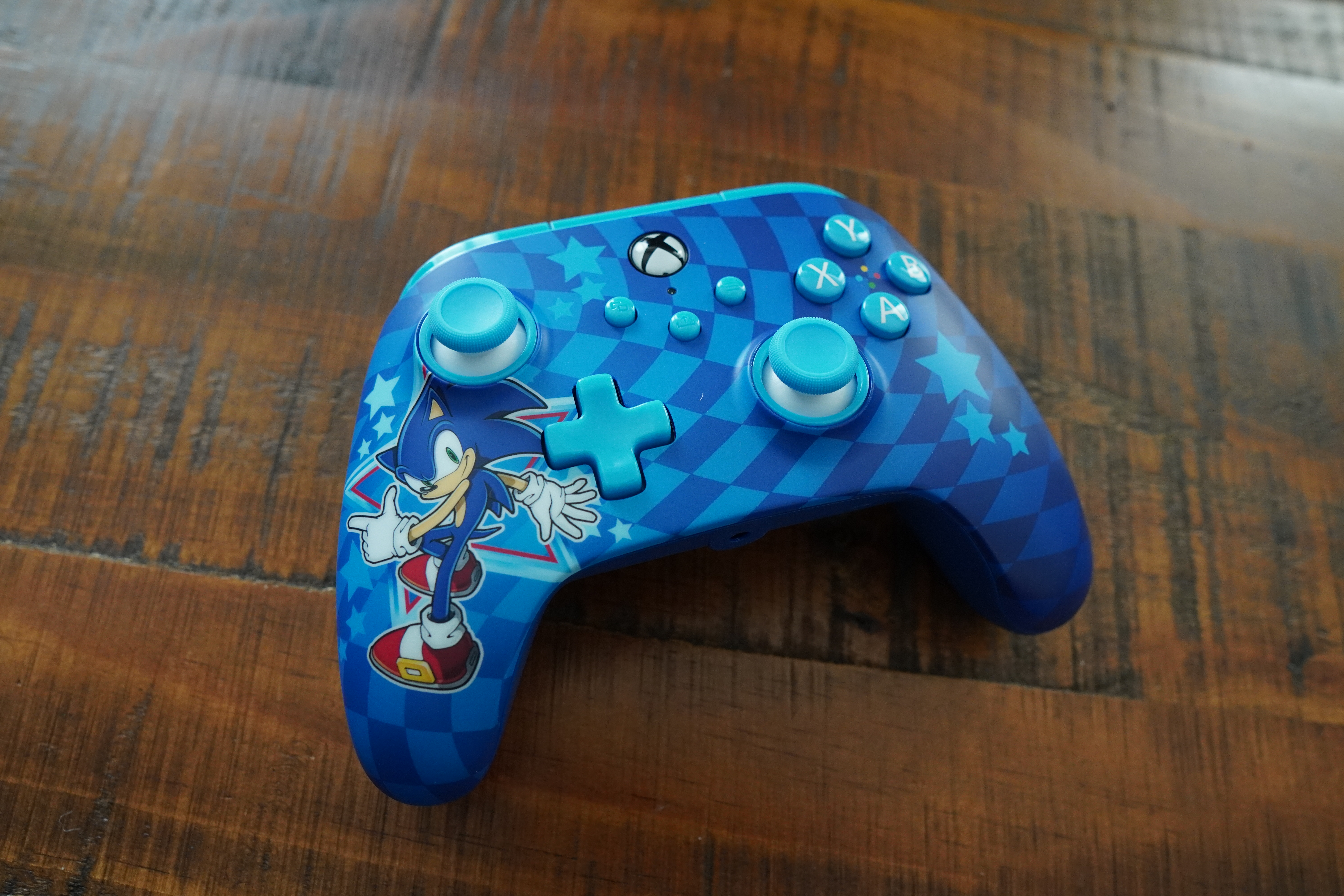 This Xbox controller is styled with three different hues of blue with teal on the button layout back and forth while a dark blue covers the rest of the controller. It has trigger locks and mappable buttons on the back and comes with a rather thick and long 10ft USB-C cable. Can't forget there is a lovely pic of Sonic on the left side of the controller. The controller itself has some nice weight to it in hand.
---
Sonic Peel Out – Nintendo Switch Case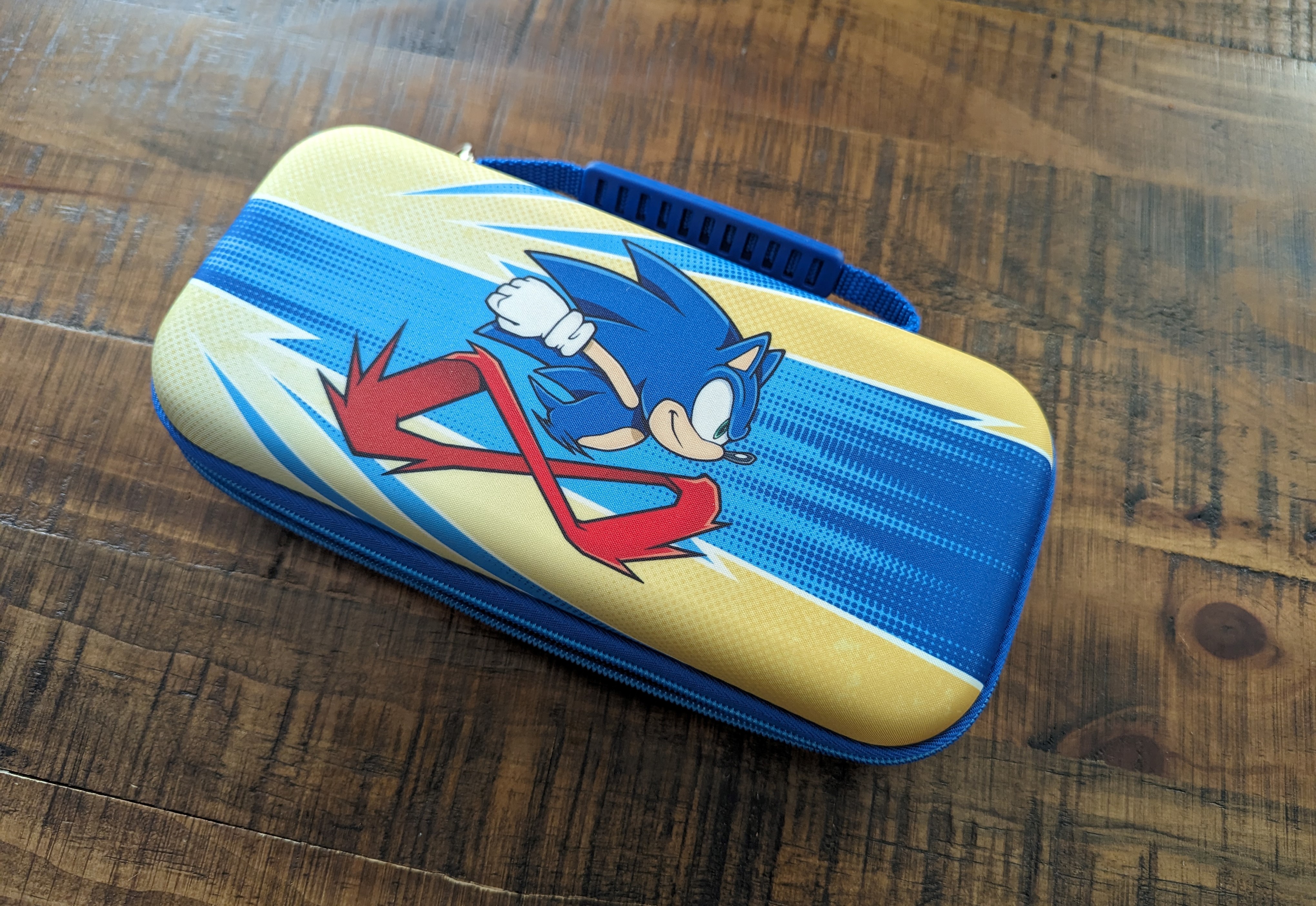 Running right across the case in full speed is Sonic showing off his signature red shoes. There are stripes of yellow and blue as well. Inside the case it has compartments to hold your wires, game cards and even has some screen protection. There are some nice details such as a Sonic emblem inside and the zipper of the case is a gold sonic ring. This case fits the latest OLED model but also the regular Switch and Lite (with included liner).
---
Sonic Boost – Wired Nintendo Switch Controller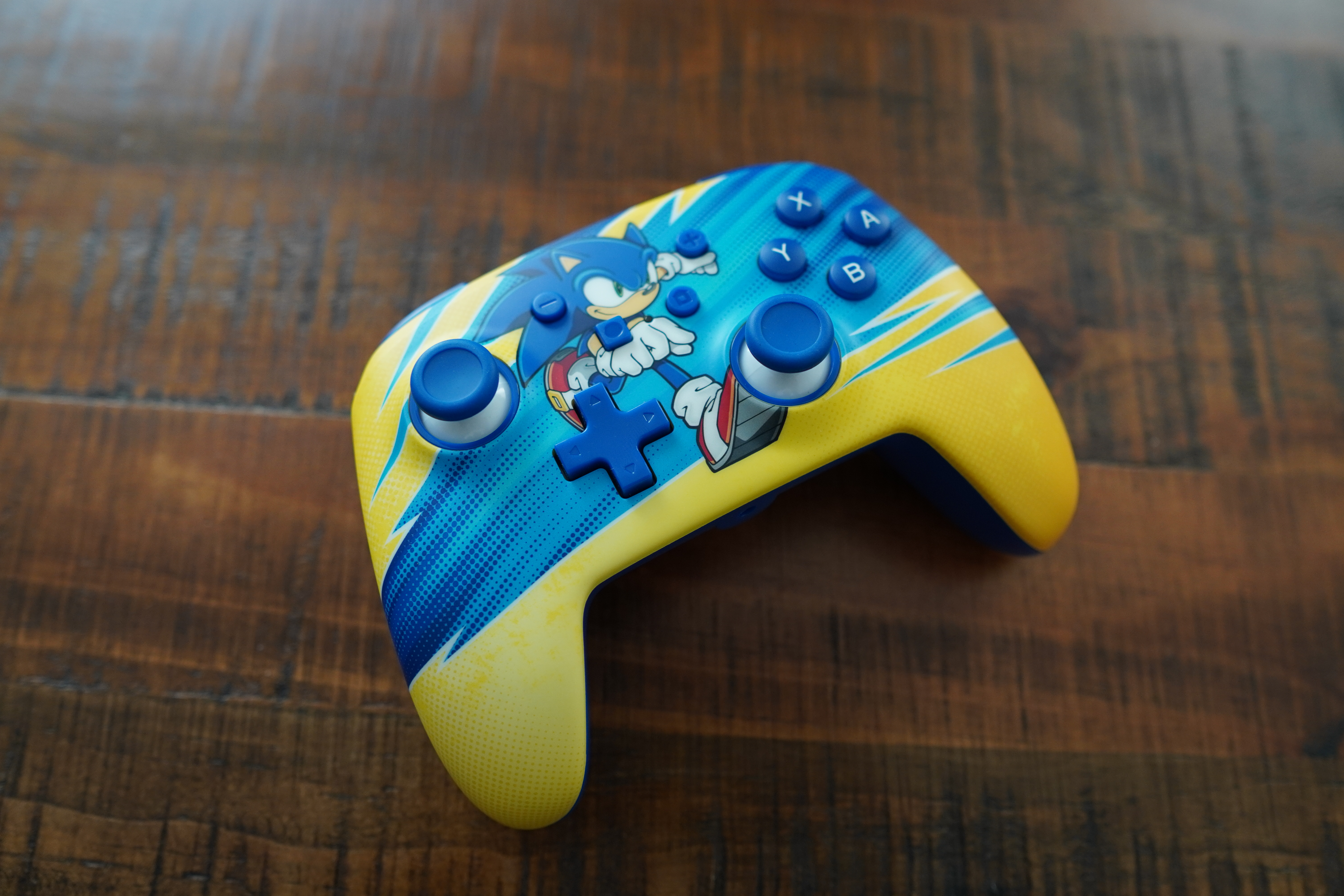 Like the Nintendo Switch it shares a bit of the same styling. Sonic running but you get a better look at his kicks, but it is bluer with a bit of yellow. It is wired and includes a 10ft USB cable. This controller is quite light and has mappable buttons on the back.
---
Sonic Kick – TriFold Game Card Holder for Nintendo Switch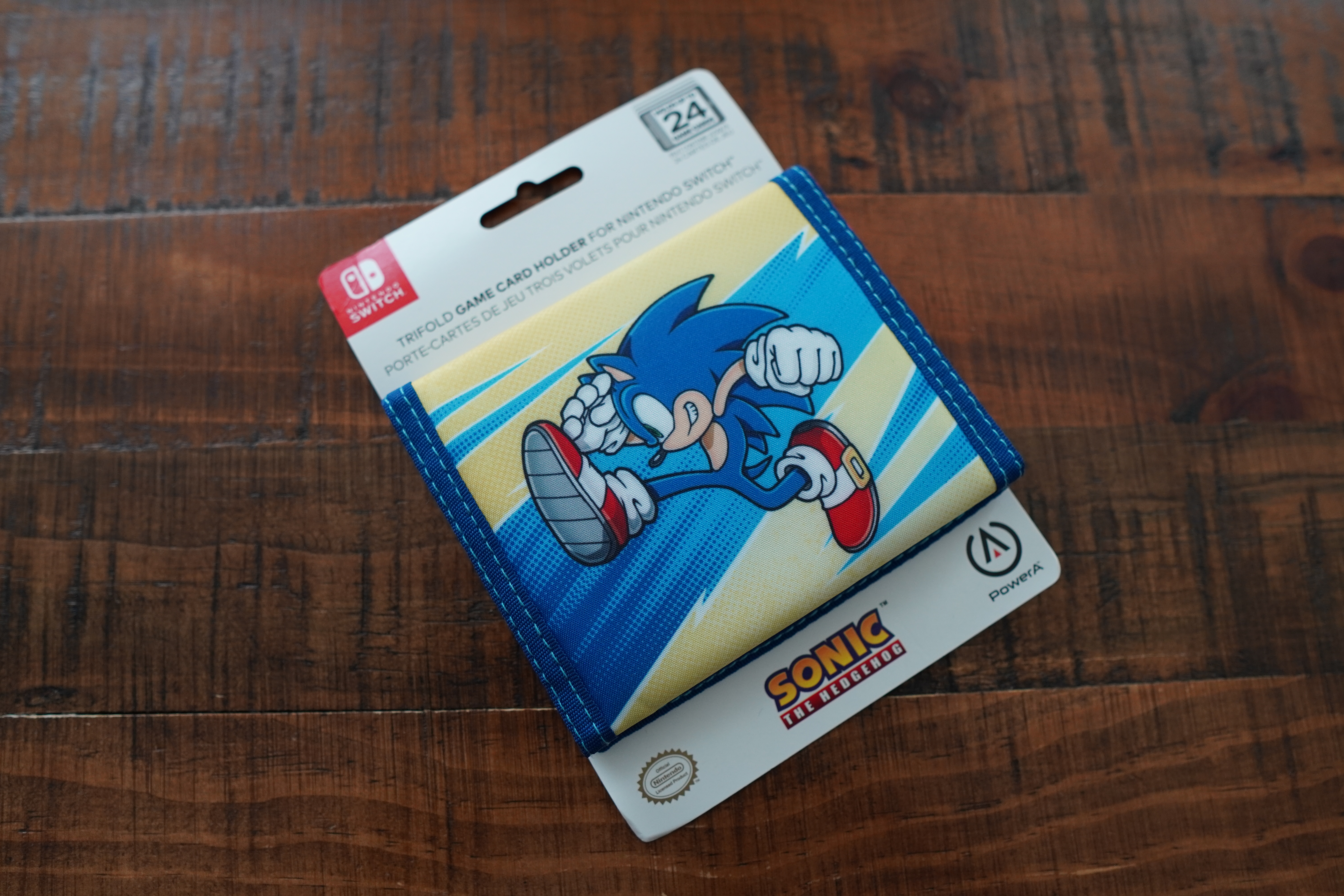 If you still haven't gone fully digital, this game card holder unfolds like those velcro wallets from the 80s. It holds 24 games; microSD cards and even has an ID card. Sonic's logo is on one side while the other is the hedgehog kicking some tail.
---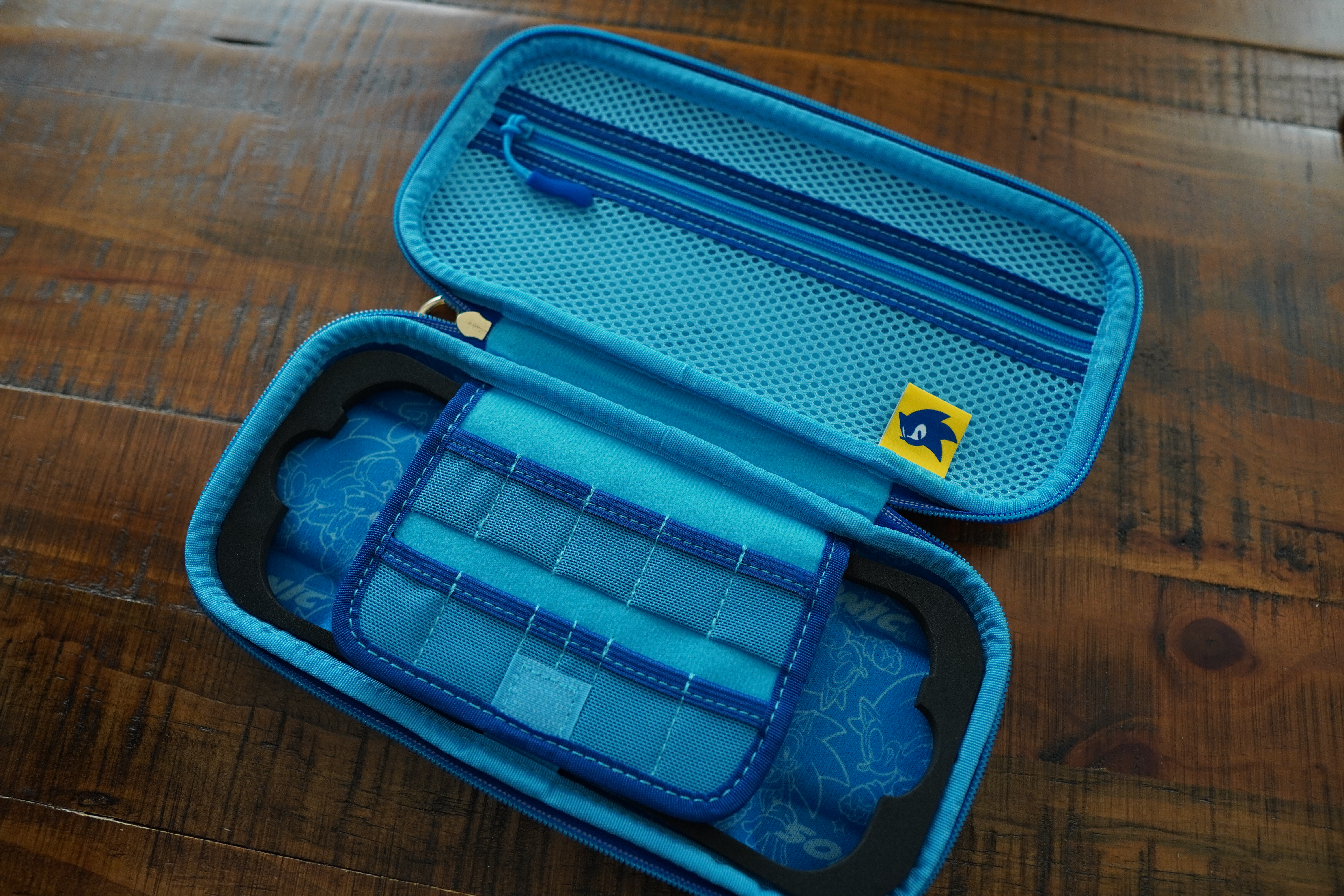 You can see a quick unboxing of these PowerA Sonic the Hedgehog themed accessories on Instagram or TikTok