I have been reviewing the Acer Predator series laptops for years. It's one of my favorite series of medium to high spec gaming laptops that I use and I've never felt let down by an Acer Predator series laptop and that continues here with my most recent look at the ACER PREDATOR HELIOS NEO 16 gaming laptop. A very worthy desktop replacement that won't kill your pockets. Read on.
DESIGN ELEMENTS AND OVERALL LOOK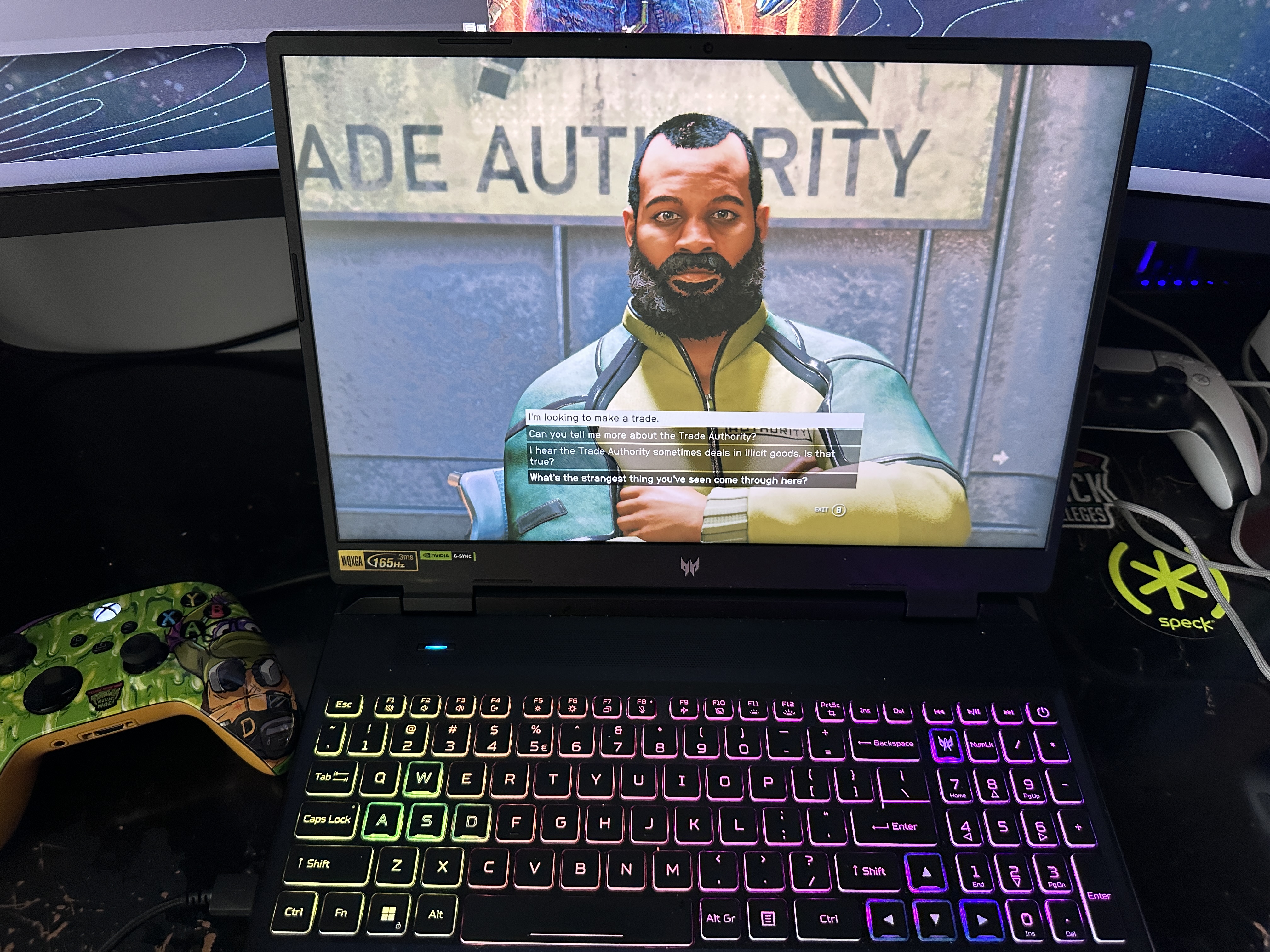 The Predator series does have a very familiar and distinctive feel within the Acer lineup and you know it's a Predator laptop right away. In the case of the Helios Neo 16, it falls right in line with what we've come to expect from Acer Predator. Deep black and Deep Gray colorways and silver accents with the Predator insignia very neatly placed either on the top or middle of the rear screen cover.
The screen on the Helios Neo 16 is a nice size 16″ but due to the fairly slim form factor the screen seems that much bigger. Maybe it's my brain. I don't know. It's a good thing as far as I'm concerned.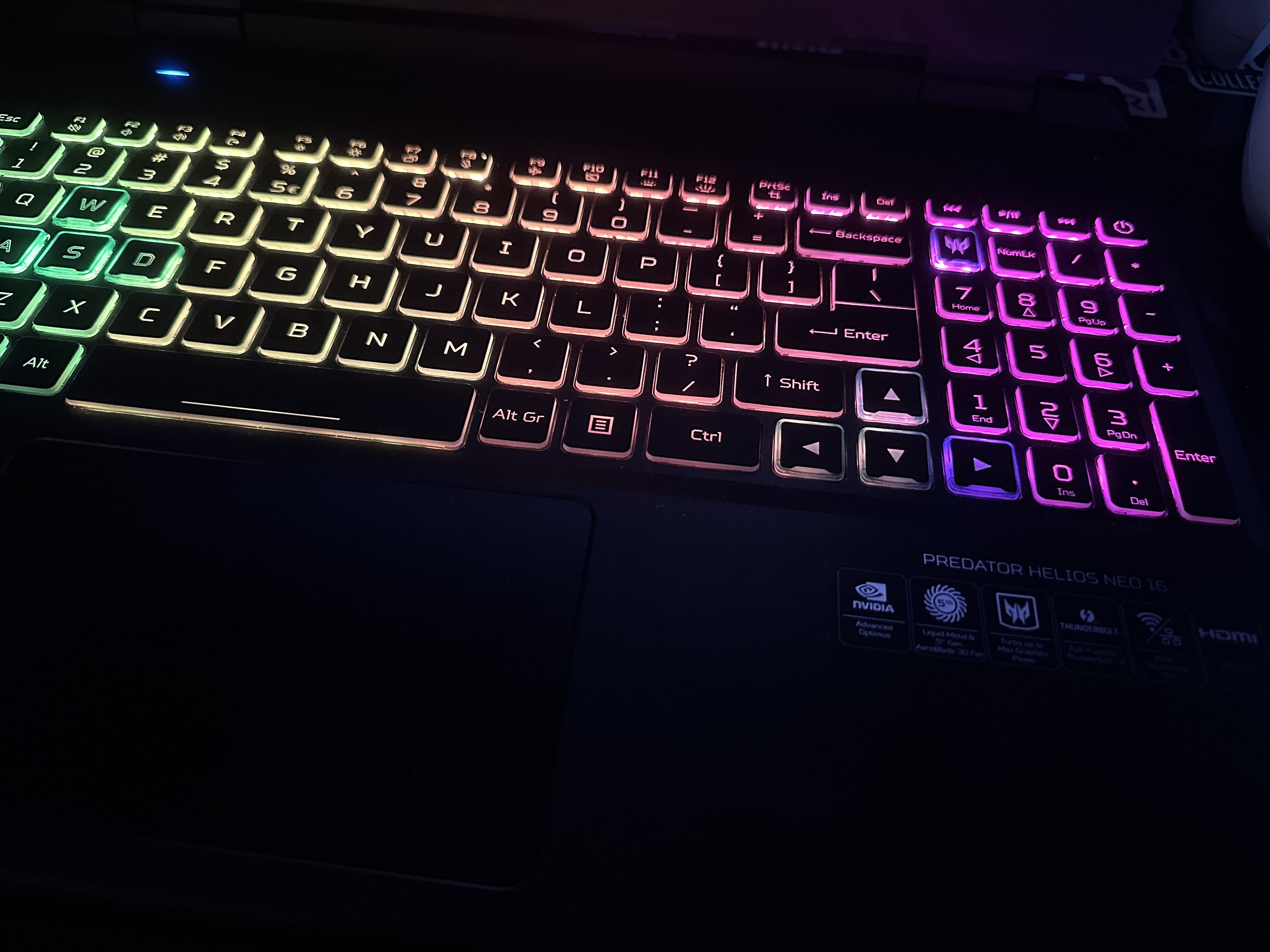 The keyboard which is the best part of this laptop aside from the screen is very tactile but and very easy to use. You get the bright RGB backlighting and color functionality with the Predator Sense software. You won't find yourself making many errors in typing because of poor keyboard travel or keys too close and gaming on this laptop with a mouse and keyboard is smooth. The trackpad is off center and larger than most which for some is a good thing and others it won't be. It's responsive and useful but I did find myself from time to time clicking in the wrong place because of the size of the trackpad but it's not a big deal. All in all this gaming laptop is well made and it's really hard to find something to complain about. Design isn't a problem unless you just have a different design preference.
You also get a good amount of ports on this machine. You can make this laptop somewhat of a command center and connect all of your peripherals to it. You get (2) Thunderbolt 4 ports, (3) USB-A 3.2 ports, an HDMI 2.1 port, Micro SD card slot, Ethernet port, and 3.5 mm combo jack. Like I said, it's got ports galore.
VERSION AND PRICE
The version that I used for this review was decently powerful for a laptop that we at Gstylemag.com consider affordable relative to what you get for the money. At just $1549 this laptop is a solid value. You can play pretty much any game you want effortlessly although I found that 1080p and 1440p work best but 4K isn't too much of a problem for the Predator Helios Neo 16 because of the RTX 4060 that it has under the hood coupled with the powerful Intel Core i7 13700 HX CPU. That killer refresh rate of 165Hz makes gaming on this machine smooth as silk. A great deal of machine is packed into this form factor for sure.
GAMING ON THE ACER PREDATOR HELIOS 16 IS GREAT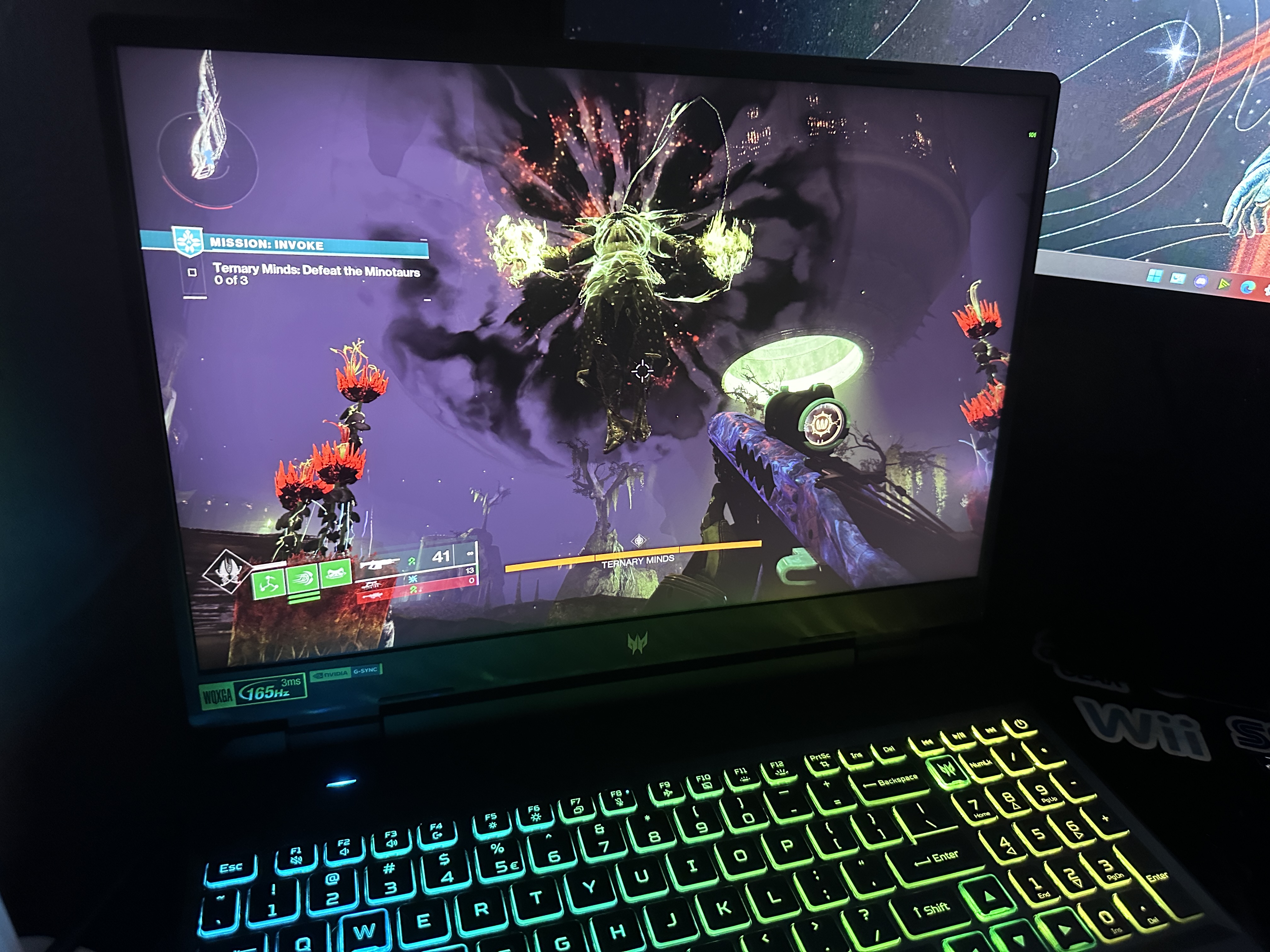 This is a gaming laptop so of course I'm going to play some games. The thing is, for the sake of this review I made it my business to play the most complex and resource heavy games that are available now.
For starters, here are the games that I played to put the Helios Neo 16 to the test. SF VI, Remnant 2, Cyberpunk 2077, Destiny 2 and soon Starfield. This laptop was exceptional in all my experiences in a wide range of resolutions. I do want to be clear that I don't use benchmarks in reviews because I tend to judge how a gaming laptop handles games and resource intense games in particular as I'm playing and talk about my experience. Benchmarks for me are for math nerds, shoutout to the math nerds.
In 90% of the games I play in general in my home gaming life are in either 1080p or 1440p because I'm framerates over resolution always. That's just me. However, with the hardware in this machine you can very easily play any game no matter the depth of the game with ease. 4k is probably where you'll run into some hiccups but that's to be expected as 4k is well, 4k. It's not easy to deal with but the Helios Neo 16 does a good job of handling it. Regardless of benchmarks and extensive tests, how you setup your game is going to be the factor overall and the larger point is this laptop can do it with relative ease. Maintenance with your drivers and your games being fully updated is helpful just as much as what the hardware can do so with everything up to date it's smooth. The Predator Sense software can also be useful but in my use truthfully, I left it in it's default state as the Helios Neo 16 would make adjustments for heat and anything else automatically.
BATTERY LIFE
Battery life on the Helios Neo 16 is where you'll find a "problem" if you want to call it that with this machine. No getting around it. It's not good. I tested this while playing only media and movies and the Helios Neo 16 gave me an average battery time of about 2 hours 40 minutes if it was from a file already on the machine. While solely streaming media I got less time but not significantly less but I averaged about 2 hours and 25 minutes consistently. This is good if you want to watch a movie under two hours or 5 or 6 episodes of a season if they run 30 minutes a piece. I felt this was solid for media consumption on a big machine.
Gaming on this machine is let's just say, better with the adapter. That take however, shouldn't come as a surprise, machines this size and with this much power tend to not run well solely on battery alone. That's simply the case here. It's not that good at all. You can play some games for sure but I wouldn't run anything like Cyberpunk or Remnant on battery power. Your gaming session will be over faster than quick.
This was my first impression of the Helios Neo 16 and its overall battery life prior to me doing a full update of all the drivers of this machine and oddly enough I found that there was a recent update for one driver in particular that had a little glitch that was drawing unnecessary power from the Helios Neo 16 battery. After the update I did see a very noticeable change in the battery draw. While it isn't exceptional it is very much improved and I was able to get close to an extra hour of battery during my gaming in particular.
SPECS
The spec sheet on the Predator Helios Neo 16 is an impressive one. Even though what we get from our PC's and laptops nowadays is pretty good in terms of affordability, it's hard to strike a balance that gives you power along with that affordable price point. The Acer Predator Helios Neo 16 does this well. It's a powerhouse quiet as kept and if the size of it is something you feel as if you need then this spec sheet will only impress you ever more. Check it out for yourself below
CPU: Intel Core i7-13700HX
RAM: 16GB DDR5 / 4800MHz (upgradeable to 32gb)
GPU: Nvidia GeForce RTX 4060
Display: 16-inch WUXGA (2560 x 1600p) 16:10 ratio, 165Hz refresh rate, IPS-level
Storage: 1tb PCIe Gen 4 SSD with available slot for additional PCIe M.2 SSD
Networking: Wi-Fi 6, Bluetooth 5.2
Weight: 5.73 lbs (2.6kg) Dimensions: 14.18 x 11.02 x 1.11 inches Battery: 90Whr
THE ACER PREDATOR HELIOS NEO 16 CHECKS ALL THE BOXES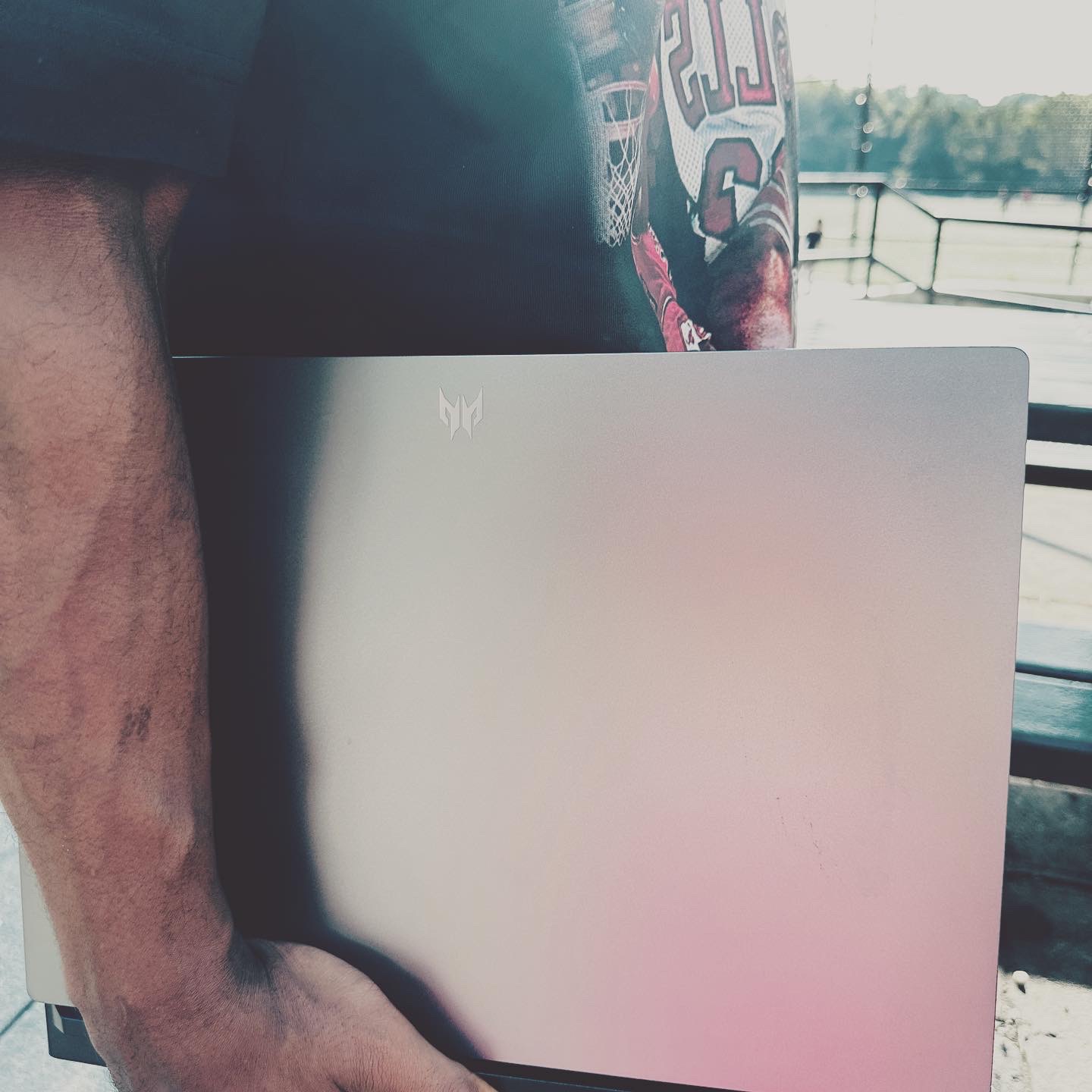 As I said in the beginning of my review of this machine I've had a lot of time to play some games on it and I carried it everywhere and I don't have many complaints. I can nitpick about the Acer Predator Helios Neo 16 but that really all I'd be doing. My real big critique on this machine is that the battery life is not at all bad and could be a bit better but for a machine this size it's not often that you get good battery life but the Helios Neo 16 handled it quite well.
There is a great deal of value that I find in this machine relative to it's internal hardware. Mind you, $1550 is not cheap or really affordable in a certain regard but if you don't have the bucks to build a custom PC but want to play a ton of PC games then this machine is a fantastic alternative.
Acer and it's Predator series never skimp on quality and I have no problem recommending this machine to anyone that's looking for a bigger machine that's going to be more of desktop replacement. It's a solid buy and if you want to pick one up then you can do so HERE. This is one of those gaming laptops that you won't be mad and you'll feel like you got your money's worth for sure. Let us know in the comments what you think about this beast of a machine.