As I mentioned in my WF-1000XM5 review, folks have been anticipating upgrading from the XM4 earbuds for various reasons but is it really worth the upgrade?
Style
For starters let's talk about the size of that charging case. You can see how the XM4s tower over the smaller more compact XM5. XM5s bring a much smaller profile and weight less too. The XM4s weigh 1.45oz compared to the XM5's 0.41oz. This makes them more pocketable and does not leave much of a bugle in your pocket.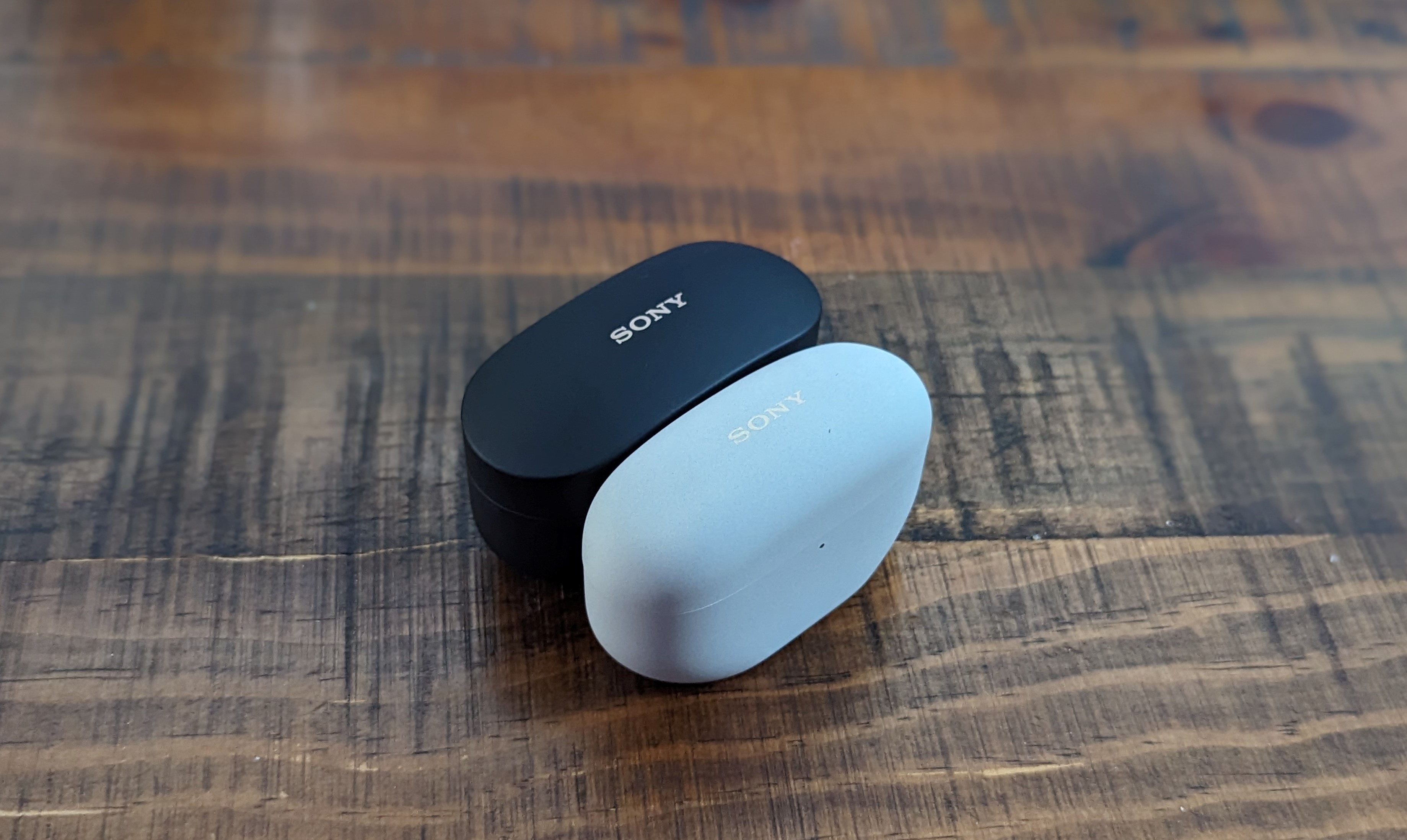 Both utilize Type-C charging as well as have wireless charging capabilities as well. XM4s have a matte finish while the XM5s are more of a slight brush which makes it a bit easier to grasp. The indicator light is bigger and brighter on the XM4 and that may be better if you prefer.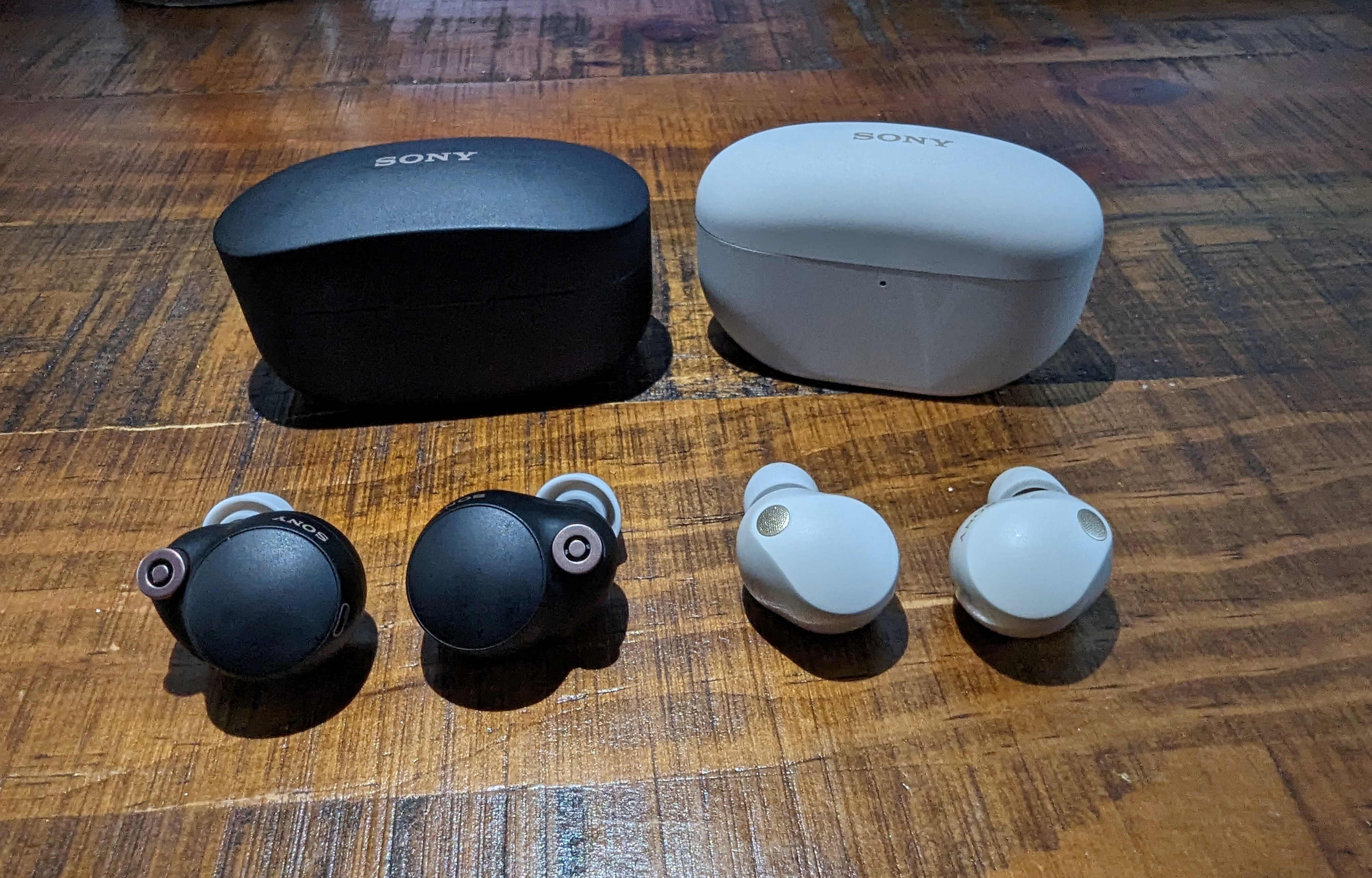 Opening the case, you can see a welcome change is with the earbuds being smaller its more space around them thus making it easier to take out. Taking the buds out and putting them side by side you can see how much Sony reduced the size on the XM5. The mics are smaller and mesh more with the earbuds.
Both have IPX4 ratings, so they are sweat resistant and splash proof if you want to work out.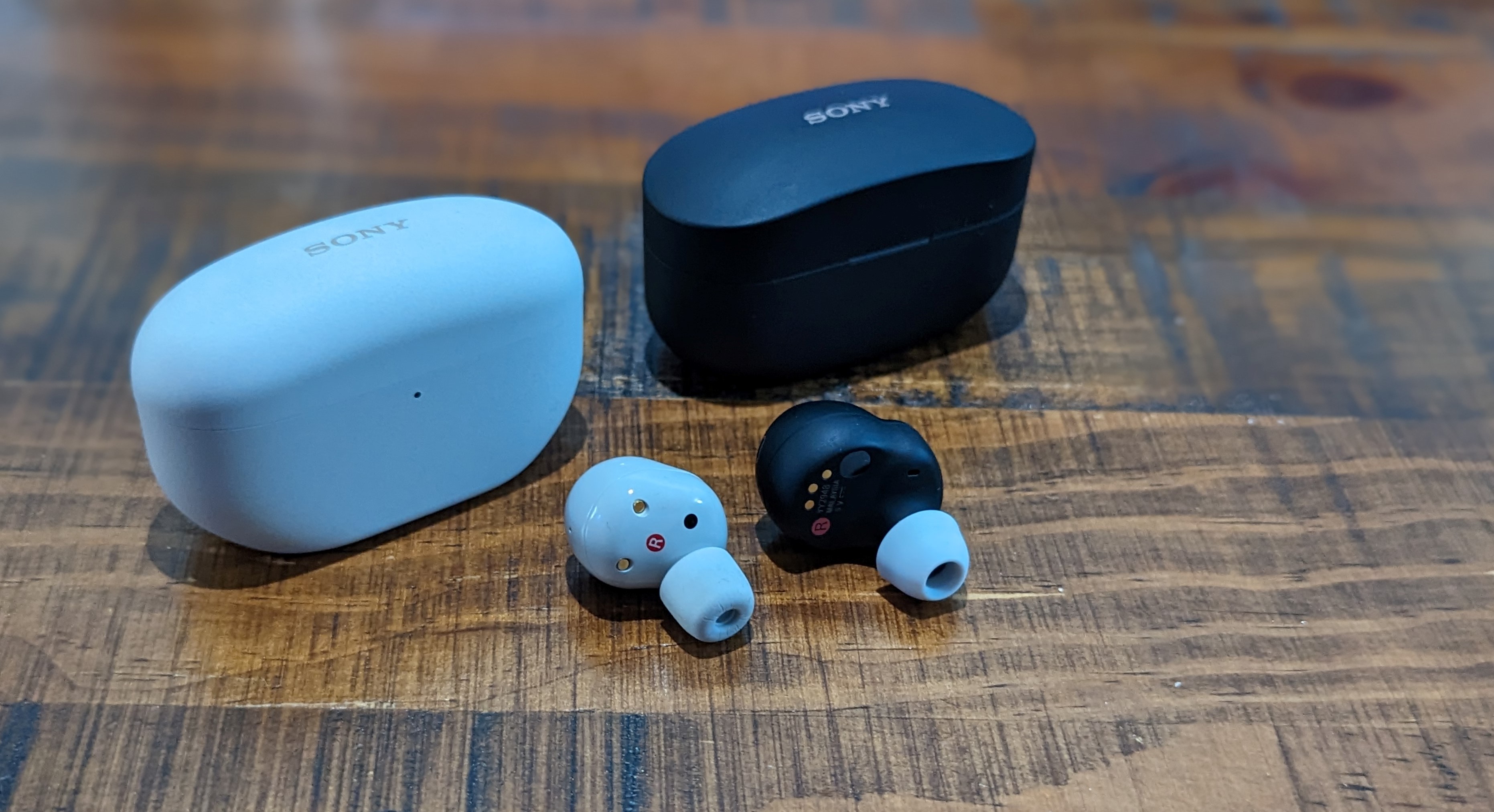 They both have noise isolation earbud tips, but I found the XM5s to be more comfortable and not as overbearing. That's at least for my ears anyway. I did have to go for the smallest tips though. If you are wondering about the tips on the XM4s they are silcone tips I changed it awhile back.
Features
The XM4 and XM5 both have app support, touch controls, ambient sound, and active noise cancelling. The difference being the XM5 is using a new Integrated Processor V2 and has a HD Noise Cancelling QN2e processor behind it. Also, the XM5 can do spatial audio and head tracking if you desire the option.
Audio Quality
XM4s have 6mm drivers which will give you dynamic sound, but Sony managed to put 8.4mm drivers in a smaller profile on the XM5s and are calling the driver unit Dynamic Driver X. While both sound good you manage to get more clarity, deeper bass and more of a wider soundstage on the XM5s. Both do support AAC and LDAC (Hi-Res Audio Wireless) codecs.
Verdict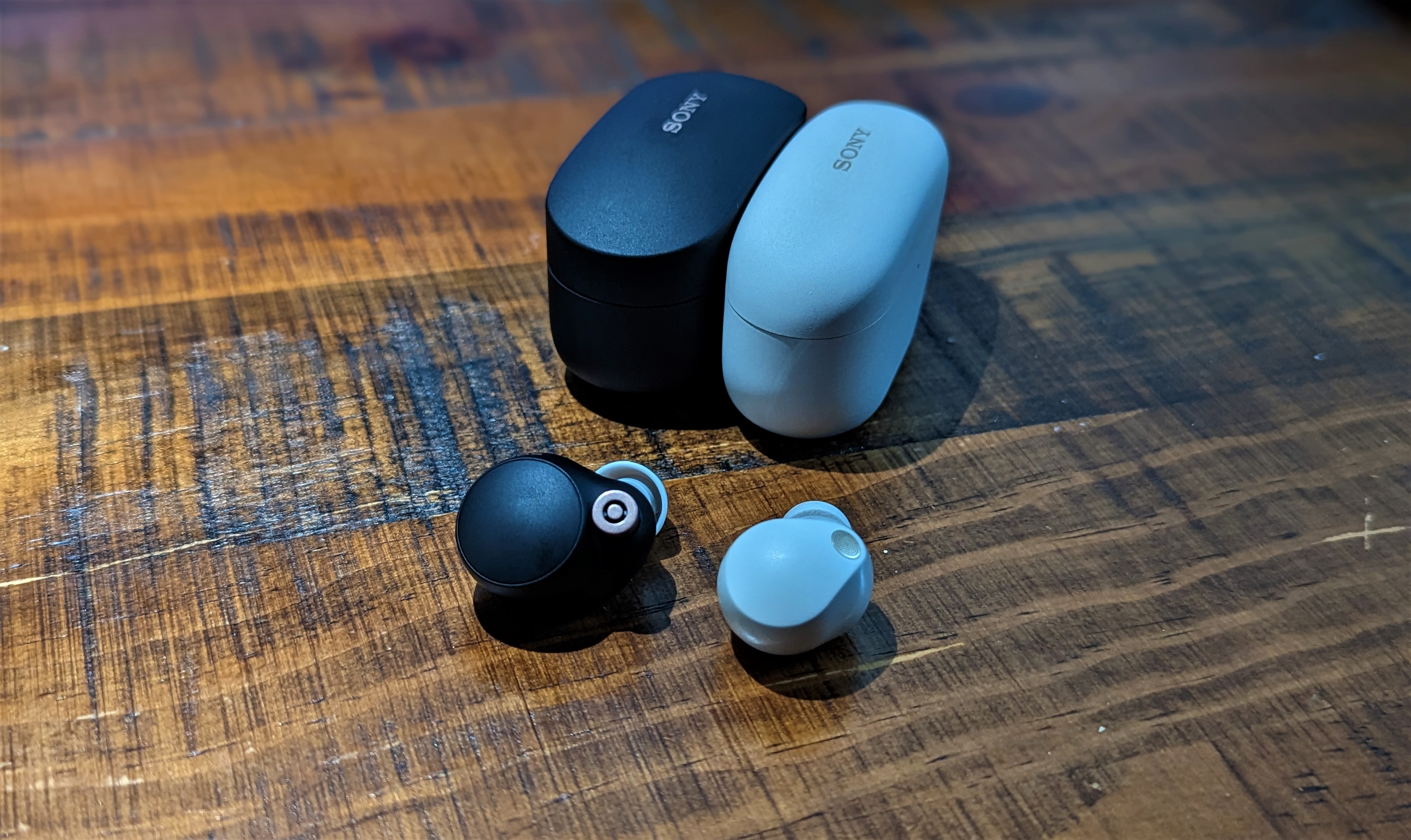 Sony has made vast improvements with its WF-1000XM5 earbuds over its predecessor in so many departments. You are getting a smaller profile, lighter feel, and even more power packed up inside.
Price wise the XM5s go for $299.99 but the XM4s are seldom on sale and are $278 and are slowly being discontinued all over. If you had to pick between the two the choice easy is the new XM5s.