The Plugable USB4 Dual Monitor Docking Station (UD-4VPD) is their latest multi-port docking station that supports both 4K and 8K resolution. Not only that, but this docking station supports the latest in USB4 standards allowing for up to 40Gbps bandwidth for USB4 and Thunderbolt 4 systems. With plenty of other ports available, the Plugable UD-4VPD is another entry in the long line of Plugable docking stations that could prove perfect for your office or home office setup.
The Plugable UD-4VPD is mainly for those laptops that support multiple extended monitors out of the box. That means this doesn't feature DisplayLink or Silicon Motion chips or drivers on it. For that, you'll need to look at other Plugable docking stations. This one however does support one extended monitor for laptops such as M1 and M2-equipped Macbooks.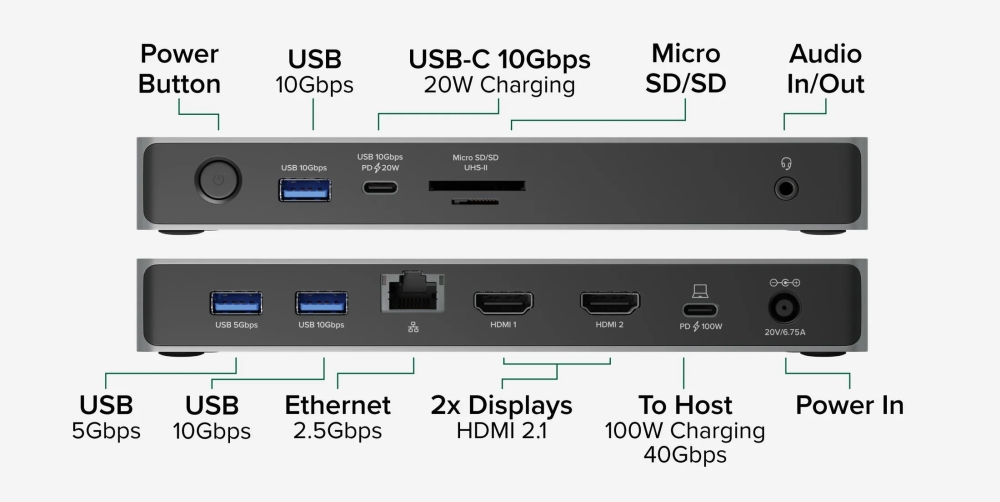 The docking station features 1x USB4 to Host (40Gbps, 100W PD), 2x HDMI 2.1, 1x USB-C (10Gbps), 2x USB 3.0 (10Gbps), 1x USB 3.0 (5Gbps), 1x Combo Audio, 1x Ethernet (2.5Gbps) 1x SD, and Micro SD Card Reader (UHS-II). USB4 inclusion means that this dock will be compatible with USB4, Thunderbolt, and older USB-C standards.
Build quality on the Plugable UD-4VPD is also very exceptional with an aluminum skinned body that really gives the unit a premium look and feel.
For most users, you will not need another docking station other than this. It has more than enough ports for accessories, the Micro SD Card Reader is perfect for photographers and transferring data, and the Ethernet ports mean you can be networked to a wired connection if need be for faster speeds. There's even a headphone jack for those who might need to use headsets that have cables for online meetings. The HDMI ports support 1x extended monitors at 8K 60Hz or 2x extended monitors at 4K 60Hz.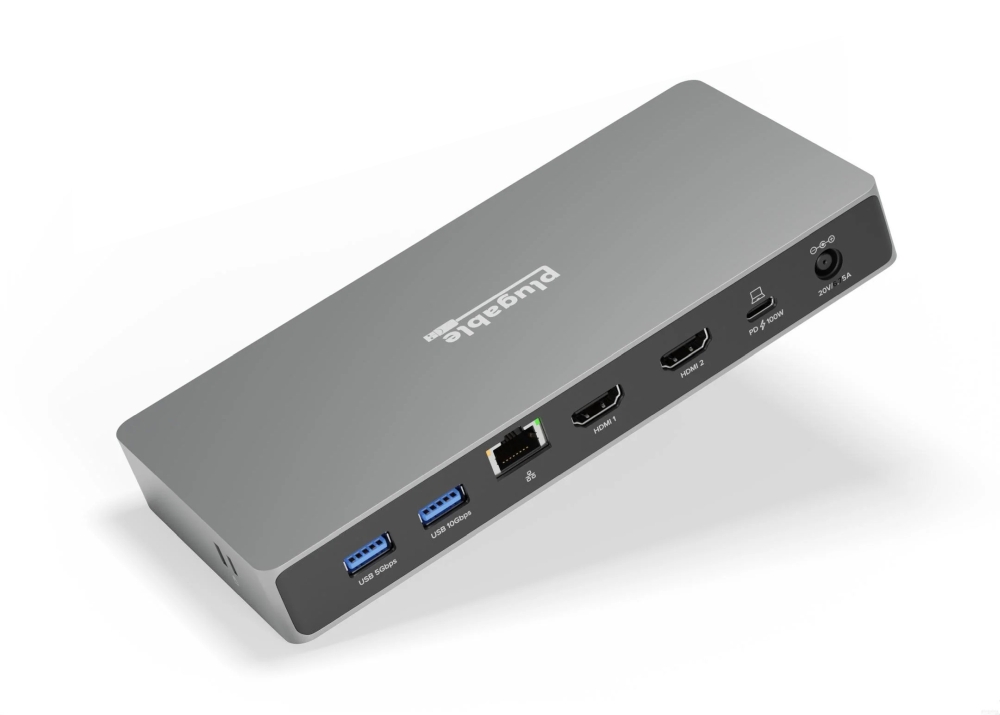 The Plugable USB4 Dual Monitor Docking Station (UD-4VPD) is an all-in-one solution that eliminates most of the issues you have if you're primarily a laptop user. No more having to worry about not having enough ports or connectivity options. I also really love how high those HDMI ports can go, up to 8K 60Hz. So with that said, the Plugable UD-4VPD is definitely a workhorse and well worth the price.
You can pick up the Plugable UD-4VPD here on Amazon.