You be surprised but over the past couple of years Sony has released a plethora of true wireless earbuds and the one that has stood out the most would be the WF-1000XM4. While great audio listeners had complaints about the size of the earbuds and in some cases the ear tips themselves. Let's just see with the WF-1000XM5 both of those issues have been eliminated and welcome a nice number of upgrades.
Style
The WF-1000XM5 comes in two colors of a glossy looking piano Black and then there is Silver which is more of a beige at least in my eyes. Sony was kind enough to send Silver for this review. The case is rather small and compact and the smallest I have seen is the WF-1000X line. It has a slightly brushed feel which helps provide some grip. It has the Sony branding on top and USB-C port on the back. It also supports wireless charging. Best of all it comes in a light 35g. You are slated to get 8hrs of battery life and up to 24hrs with the case.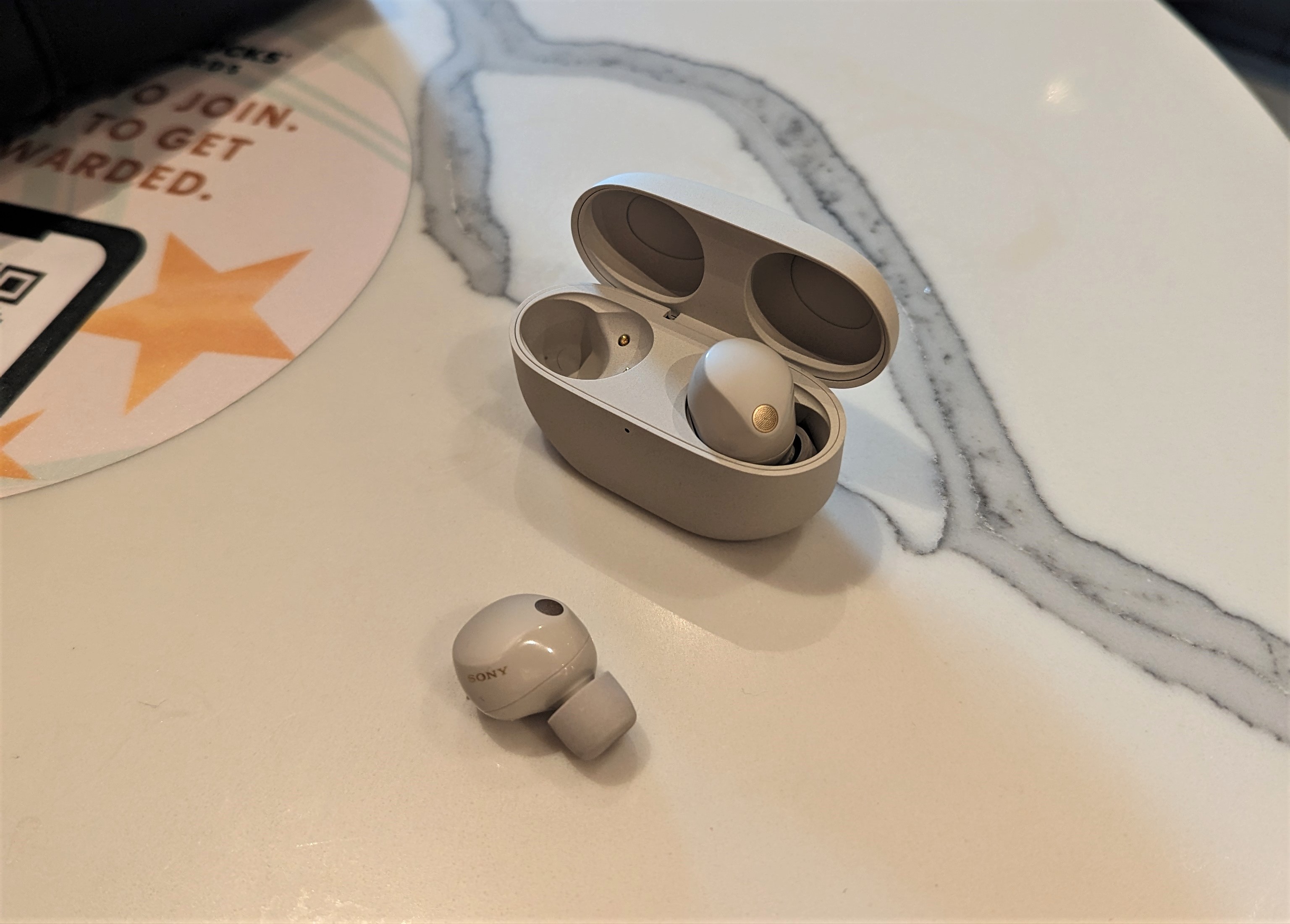 As for the earbuds they have a glossy coat of Silver with gold accents to emphasis the mics, charging prongs and the Sony logo. The earbud tips are made of a polyurethane foam material which is noise isolation which is supposed to give a more secure fit, give better comfort, and not cause irritation. They are rated IPX4 which is typically for water splashing and/or sweating. This silver colorway does pick up more dirt and smudges on the case and the earbuds themselves since it's light, so you must be careful or make sure to wipe them off constantly.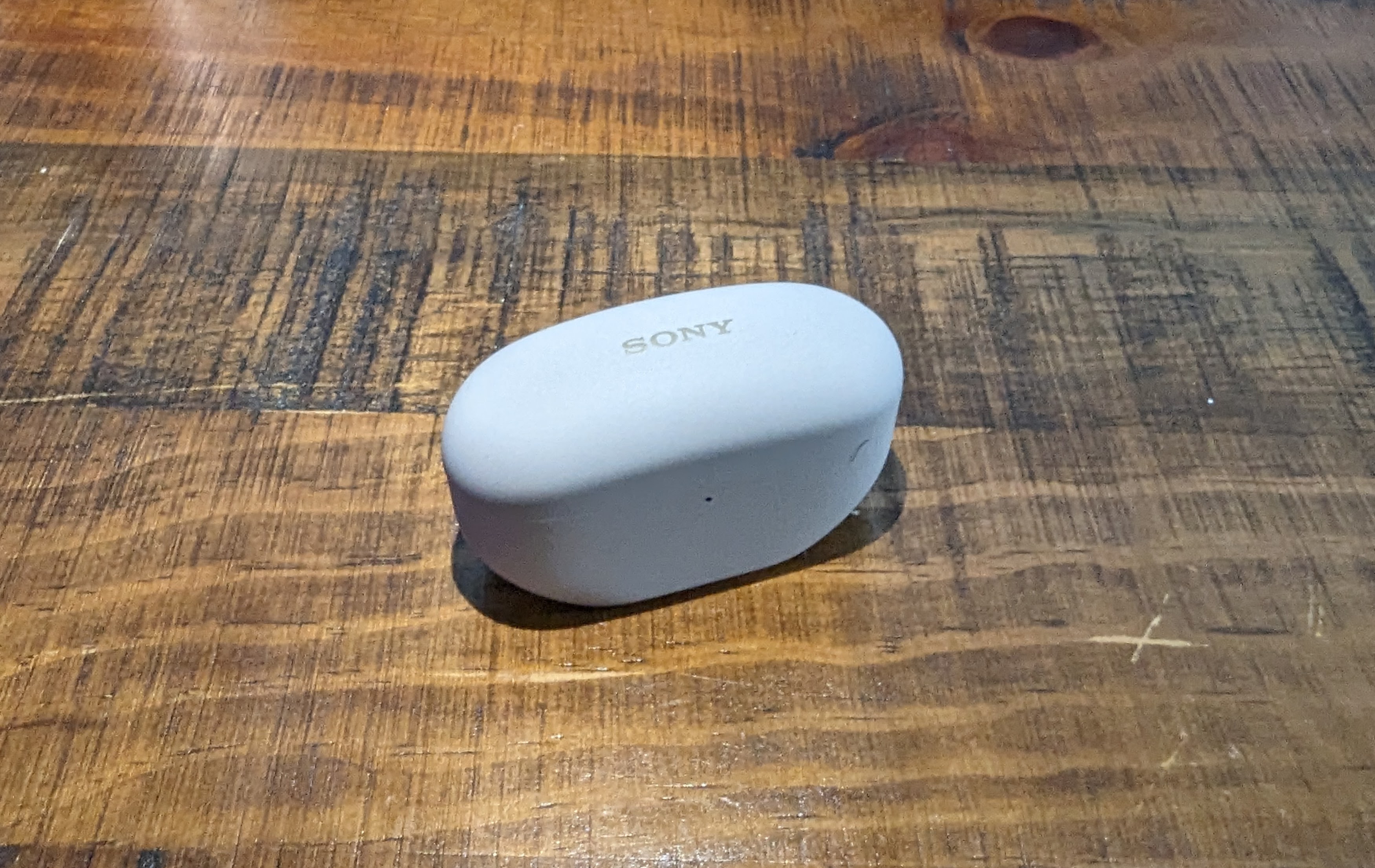 Sony WF-1000XM5 comes with a USB-C cable and various Earbud Foam Tips.
Features / Sound
Like most of Sony's true wireless products these utilize touch controls on each earbud. They require various taps to achieve actions like play controls, ANC/Ambient but can be slightly customized with a few options. They are rather responsive to the touch and don't miss a tap. If you do find them cumbersome you can disable them all together.
Of course, to access this you need to download the Headphones app. Don't go disregarding the app too as it has a bevy of options in there such as Equalizer, Software Updates, Battery Statuses and enabling Spotify Tap. You can also go in there and set up Spatial Sound / Head Tracking to give your earbuds some additional attributes.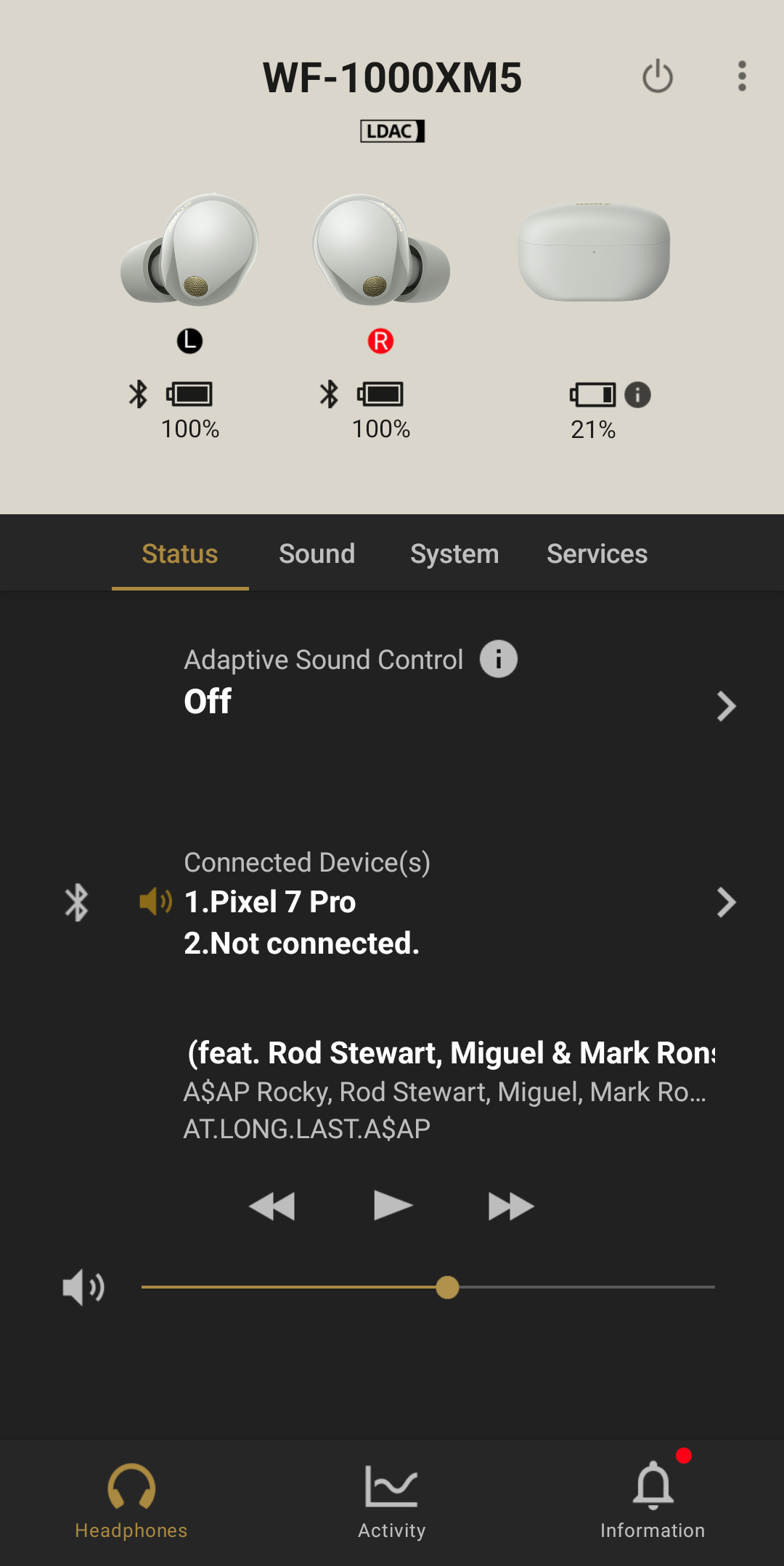 Multipoint is exceptional having both my devices paired up and able to jump from one to the other seamlessly without disconnection or issue. Battery life didn't seem to take much of a hit either.
These headphones are meant to be taken seriously as they are packing not one but two new processors. Those are the HD Noise Cancelling Processor QN2e and Integrated Processor V2. Accompanying these are 8.4mm drivers which Sony calls Dynamic Driver X. Codecs supports are AAC and LDAC.
Listening to "Wake Up Love" by Teyana Taylor is a vocal heavy track and I feel all that in the forefront with such clarity and still getting that thumping bass in the background. "Put Your Hands Where My Eyes Can See" full of thumping bass and feel every drum. A good track to feel out spatial audio is Billie Ellish's Ocean Eyes via Apple Music. Overall, these have a nice wide sound profile giving you nice detail, they kick out a great number of bass which may work for some or be too heavy for others. Good thing though you can always adjust it in the Equalizer.
Used mostly with a Google Pixel 7 Pro and an iPhone 14 Pro.
Experience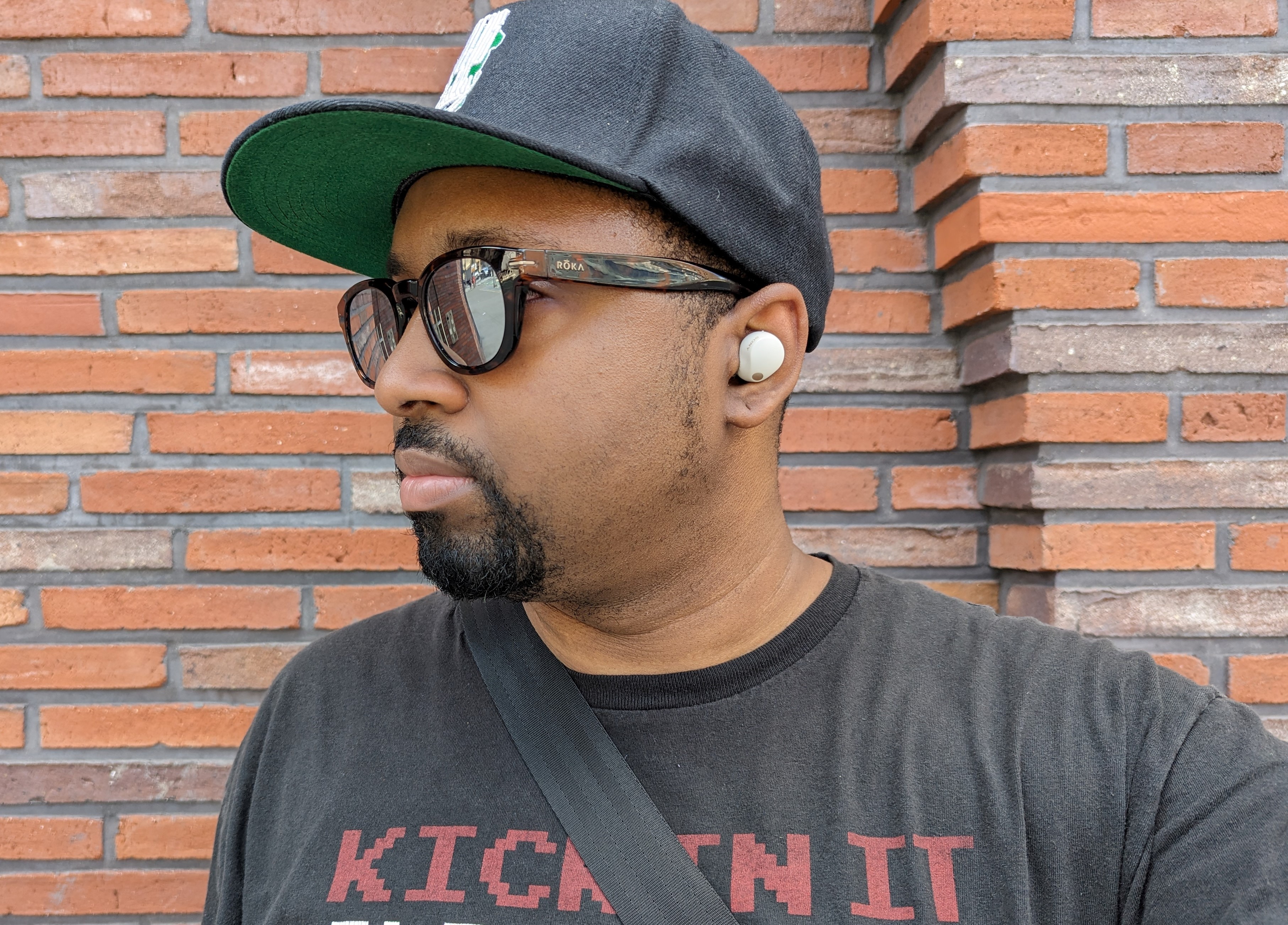 I have been rocking out with XM5 for the past few weeks now and I feel like they have gotten better over time. Initially setting up and doing my unboxing the battery was quite low, so I was able to take advantage of the quick charge giving me 1hr in a matter of minutes to finish that video. But after that I charged them fully and went through the whole 24hr battery usage of them and they seem to hold true to that. Getting the earbuds and case back to 100% after that took a little over an hour which I thought was impressive.
As for wearing them out in the world, the active noise cancelling has been a gem on blocking all the train noise on my daily travel commutes. Ambient mode worked great as far letting me hear my surroundings and having convos without taking them out my ears. I did use Adaptive Sound Control which automatically changes based on your environment but found it be hit or miss and annoying at times, so I disabled it after a while.
Phone conversations were clear on both ends and that's thanks in part to those new processors helping you to focus on your voice even in the noisiest areas. I had full convos walking the streets on a busy day without any "I can't hear you" back and forth.
One caveat I have is you need to find the right earbud size. Out the box medium tips usually work for me in this case won't hold so I went to the small and they fit like a glove. Also, with the XM5s to get that perfect seal you may have to get them in your ear a bit more which might feel uncomfortable to some.
Verdict
These feel like such a vast advancement over the WF-1000XM5 on so many levels. It's a smaller compact size, longer battery life and improved audio and call quality. There are a nice number of features if you go digging around the settings. There isn't much to dislike about these earbuds is trying to get the perfect fit and maybe getting them in your ears to get that great seal. The only thing that may scare people is the cost. They are $299.99 making quite pricey earbuds but possibly some of the best out there.
You can check our quick unboxing of the Sony WF-1000XM5 on Instagram and TikTok.