The anticipation for Spider Man: Across the Spider Verse has been unprecedented and its for good reason. After 2018's Academy Award winning "Into the Spider Verse" caught everyone's attention with its introduction to Miles Morales (Shameik Moore) and changing the pace from the usual Peter Parker themed Spider Man movies it was quite refreshing. Yet somehow Sony managed to expand the universe even larger and bolder in more ways than one with this sequel.
Plot
Across the Spider Verse takes place just 16 months after the events of the first film and we see Miles has fully embraced the role of being the Spider Man of Earth-1610. He hasn't quite finessed it like the original Spider Man, but we must also remember he is a teenager trying to juggle school and keeping his secret from his parents. While this is going on he meets a new villain called Spot (Jason Schwartzman). Spot, who seems like a silly average villain that can create portals, becomes more of a thorn in Mile's side than he can imagine. Moreover, Spot blames him for being created in the first place via the Alchemax collider explosion from the first film.
We also get a bit of backstory on Gwen Stacy (Hailee Steinfeld) / Spider-Woman, what happen to her Peter Parker on Earth-65, and what caused her to eventually join the Spider Society.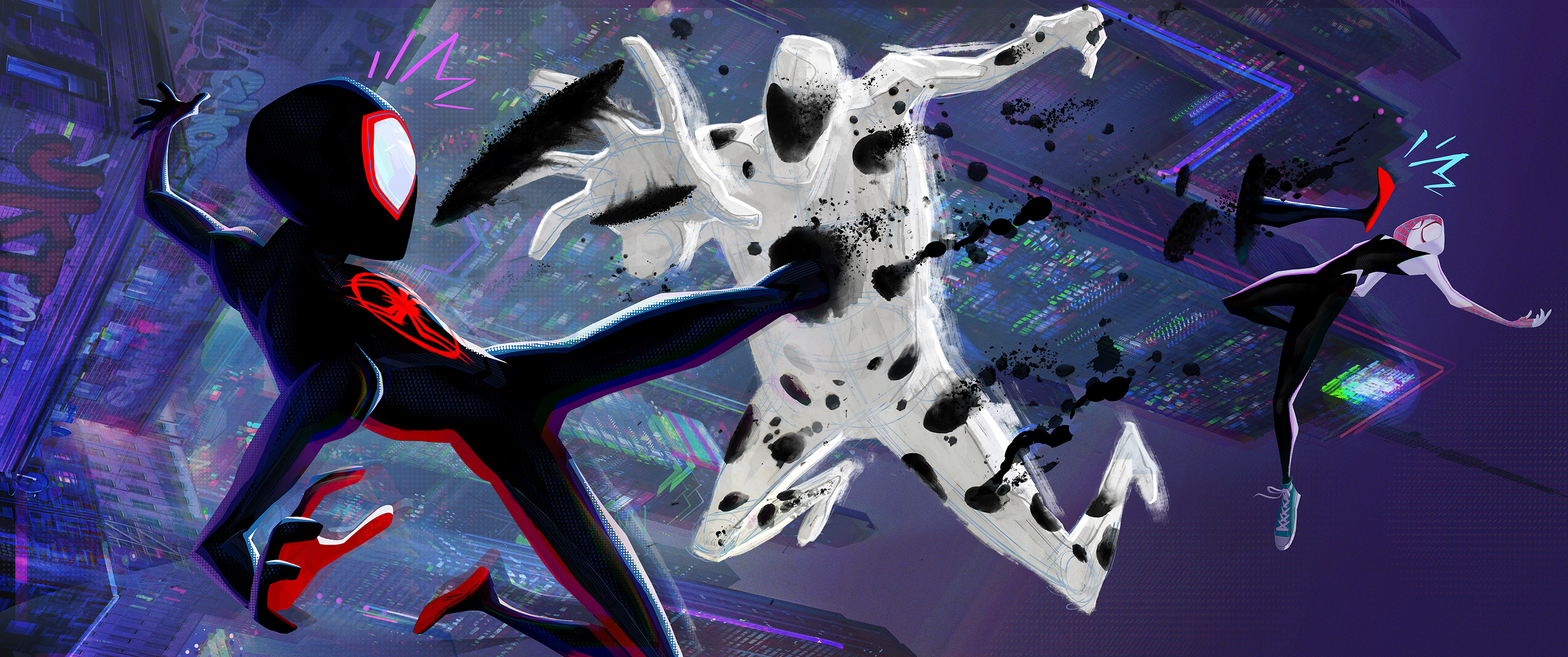 At some point her and Miles reunite and head to Earth-50101 linking up with Spider Man India (Karan Soni) who lives in Mumbattan (a mix of Mumbai, India & Manhattan) to capture Spot. We also get to meet Spider Punk (Daniel Kaluuya) who is a rebel with a cause and utilizes his guitar in his arsenal.
In time Miles gets to visit Spider Society which he was originally excited for. But being there he sees things unravel and realizes it's not when he originally thought it would be. Miguel O Hara / Spider Man 2099(Oscar Issac) is a brooding, muscular, vampire-like version of Spider Man that feels more anti-hero than anything. His main objective is to maintain order in Spider Verse and keep Miles from messing it up in any way possible.
Dolby Cinema
I ended up seeing Across the Spider Verse 2x in Dolby Cinema already and it's a surreal experience. Dolby Cinema helps to make this film stunning on a visual and bring you closer into New York City with its audio.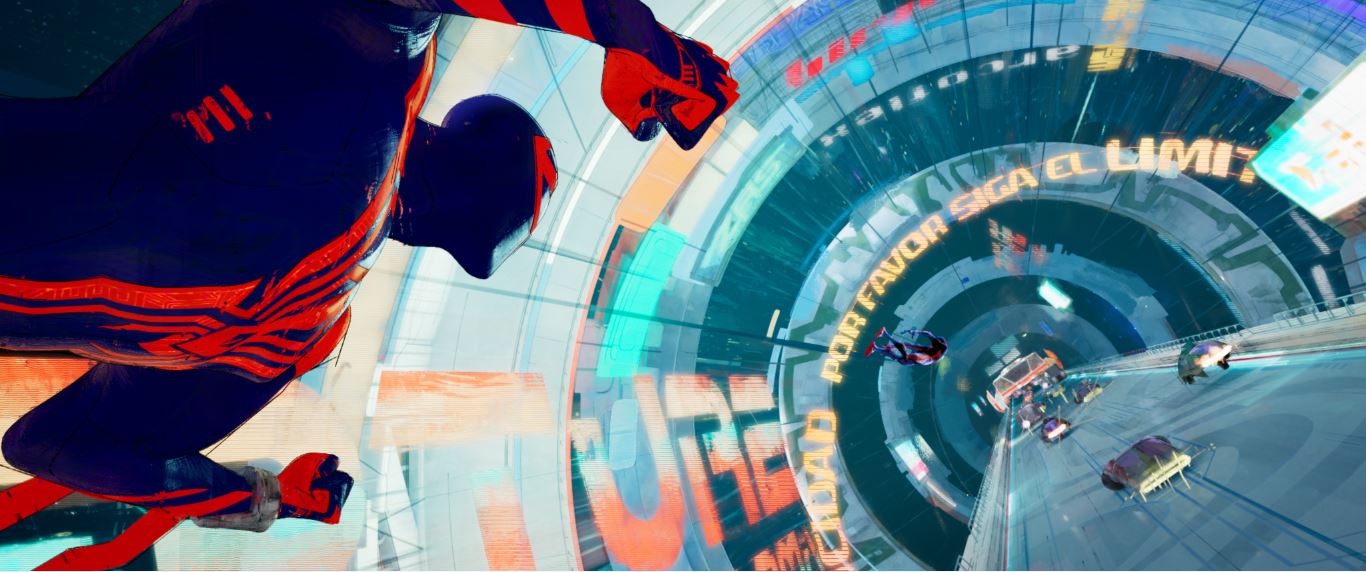 Hearing Spider Man swinging at fast speeds thru traffic is one thing but it's something else when you hear multiple Spider-Men coming at you from all angles. There are bits of dialogue you can pick up and just cool sound effects and there is where Dolby Atmos is at its best. You can hear and feel every building crash and every bit of glass break. You can feel an objective being thrown and feel like its coming from behind you.
Dolby Vision on the other hand brings these vivid colorful different Earths that's traveled during the movie and make sure they shine. Details are greatly shown as each Spider Man/Woman character has its own art style and the fact they were able to blend these all together and have it work as well as it did is quite a feat.
Verdict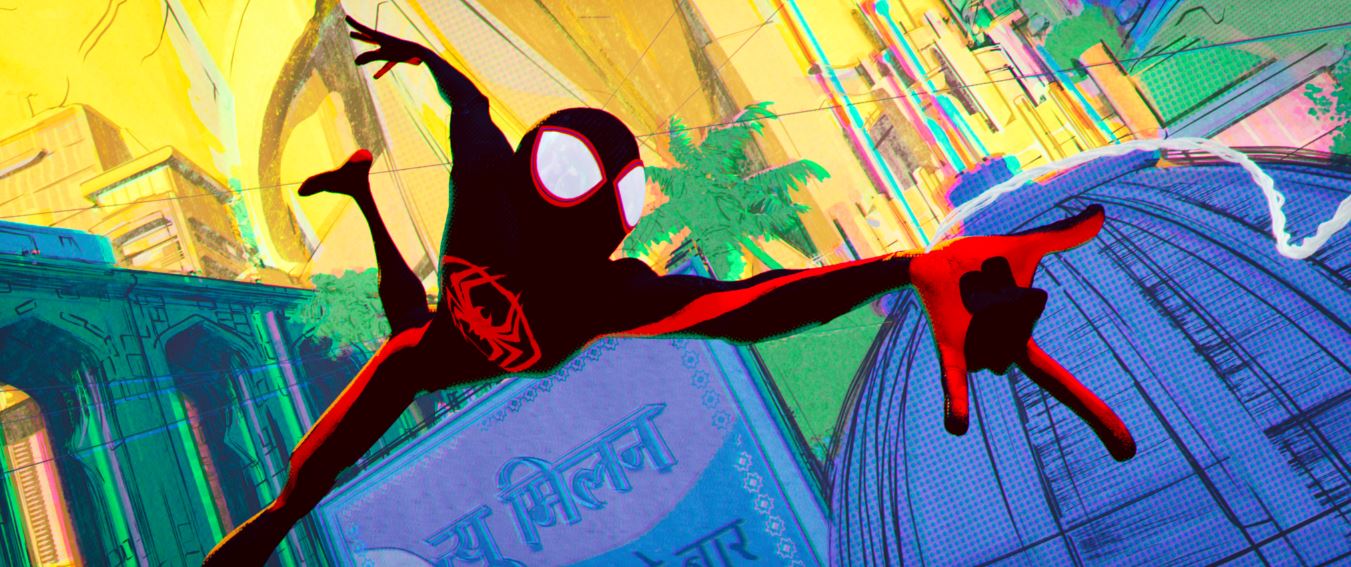 Spider Man: Across the Spider Verse is a superb work of film art. So many art styles working seamlessly together has not been this well in a film since possibly the last movie. Dolby Cinema cranks these colors up making sure you don't miss a detail (there is so many) and feeling like you are in the Spider Verse world yourself. The movie itself has great pacing, gives its characters some interesting backstory and the action sequences are phenomenal.
You can learn more about Dolby Atmos HERE and Dolby Vision HERE