With Tears of the Kingdom finally out, we thought it be a good idea to get fully immersed in the Legend of Zelda with various accessories for you Nintendo Switch by PowerA. They have everything from cases, controllers, card cases and even console shields to protect your Switch. Here are some accessories we thought would catch your eye in regards to Legend of Zelda.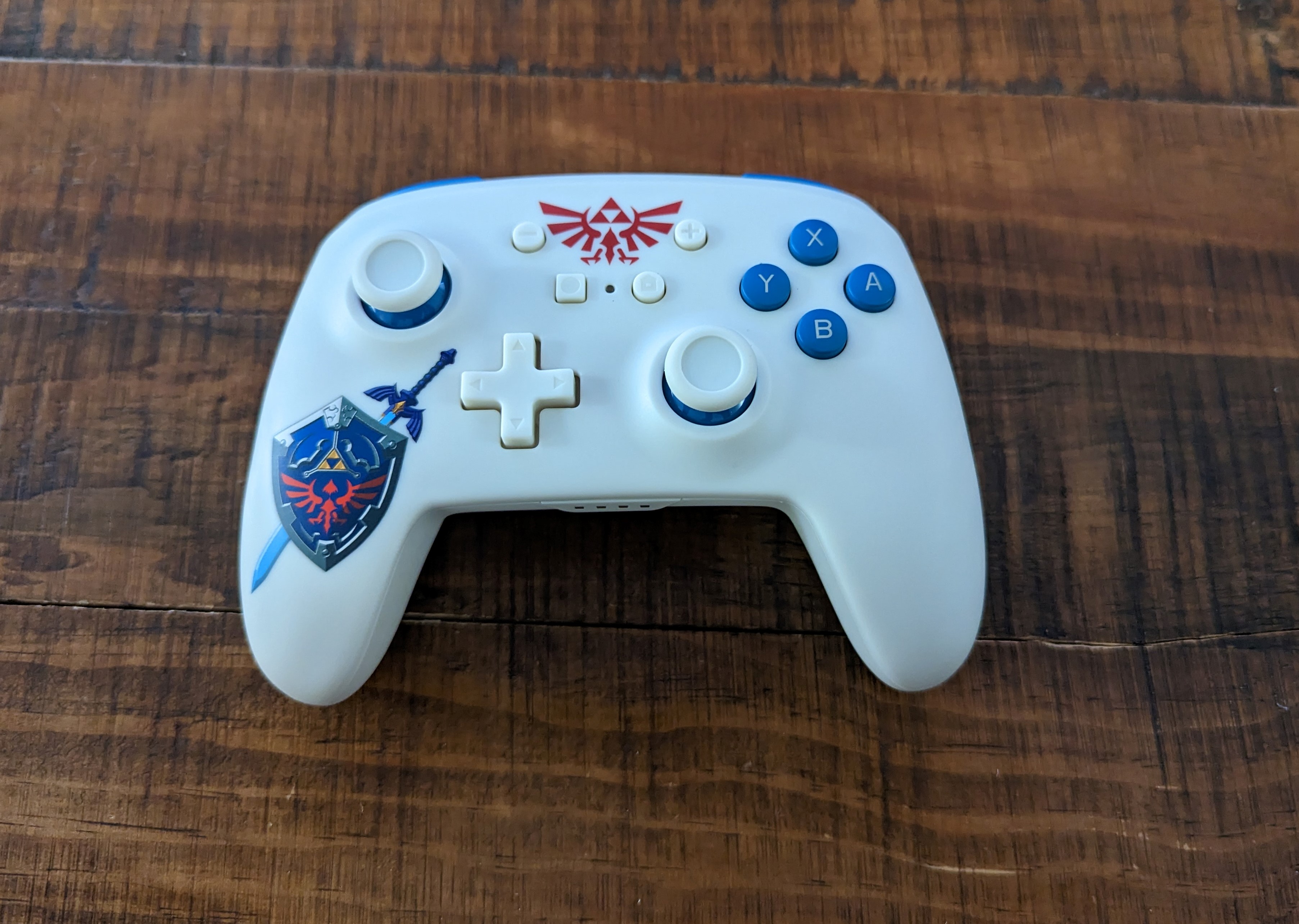 Sworn Protector Wireless Controller
This Wireless controller has quite the details. It features a red Symbol of Hyrule in the middle, while on the left shows the Hylian Shield and Master Sword from Legend of Zelda: Ocarina of Time. The controller itself is off-white with accents of blue under the joysticks and on the buttons. All your trigger buttons, and System buttons are still there and you can map additional buttons on the back.
---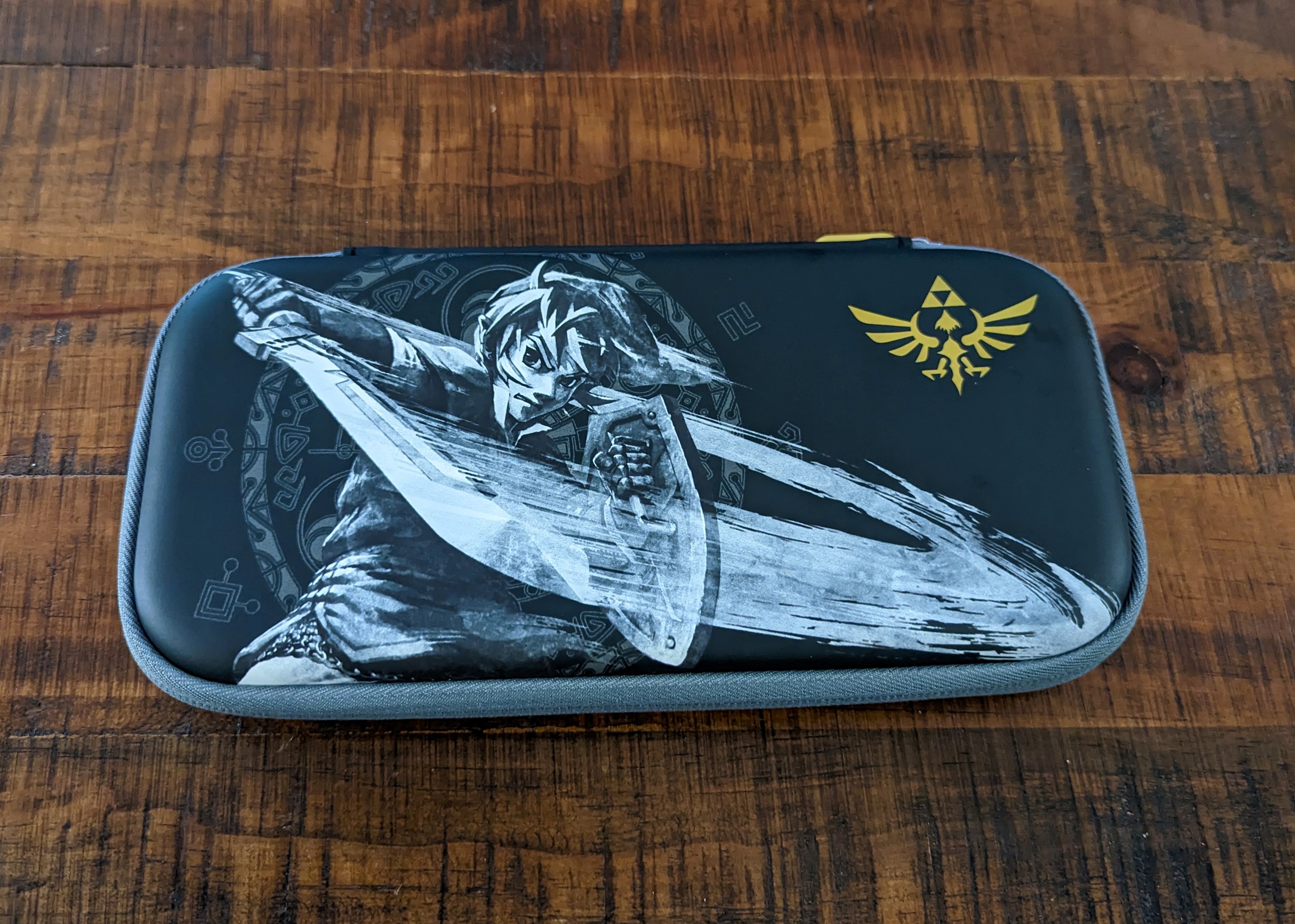 Battle Ready Link Nintendo Switch Case
Showing off the Master Sword held by Link this case is slim and compact but just the right size to fit your Nintendo Switch(OLED) or if you have a Switch Lite it comes with some additional padding. Inside there is also storage for 10 game cards if you haven't gone fully digital. I prefer cases slim like this as they fit in my backpack or even smaller shoulder slings with ease.
---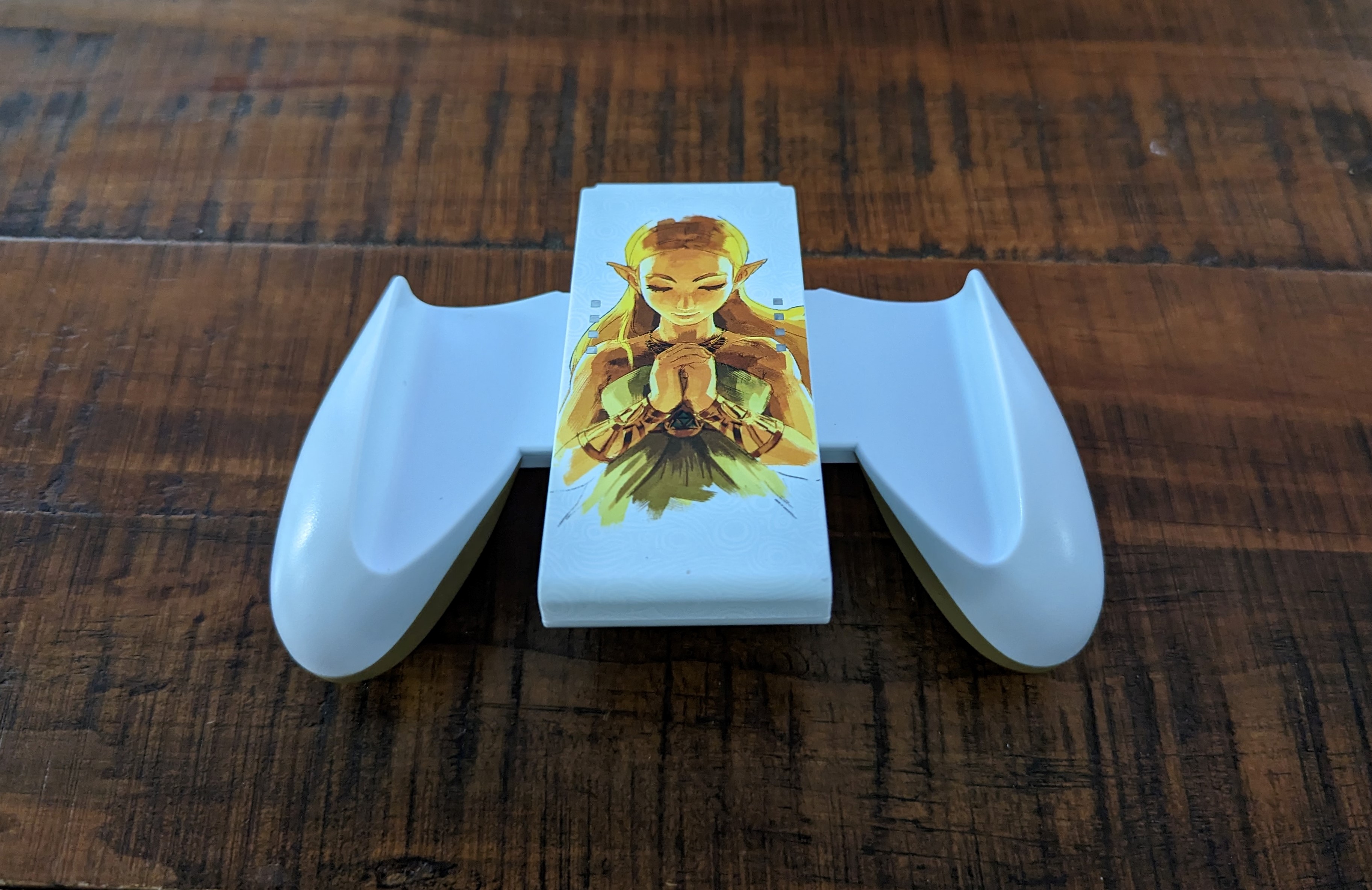 Princess Zelda Joy-Con Grips
This mostly white Joy-Con grip looks superb when matched up with the Joy-Cons from the Tears of the Kingdom Switch OLED. It features a portrait of Zelda right in the middle. The grips themselves are rubberized on the back to get a nice hold as well. It does still have the usual indicator lights on the front. I like the rubber on the back as it makes it easier to hold and less likely to slip out your hands for any reason.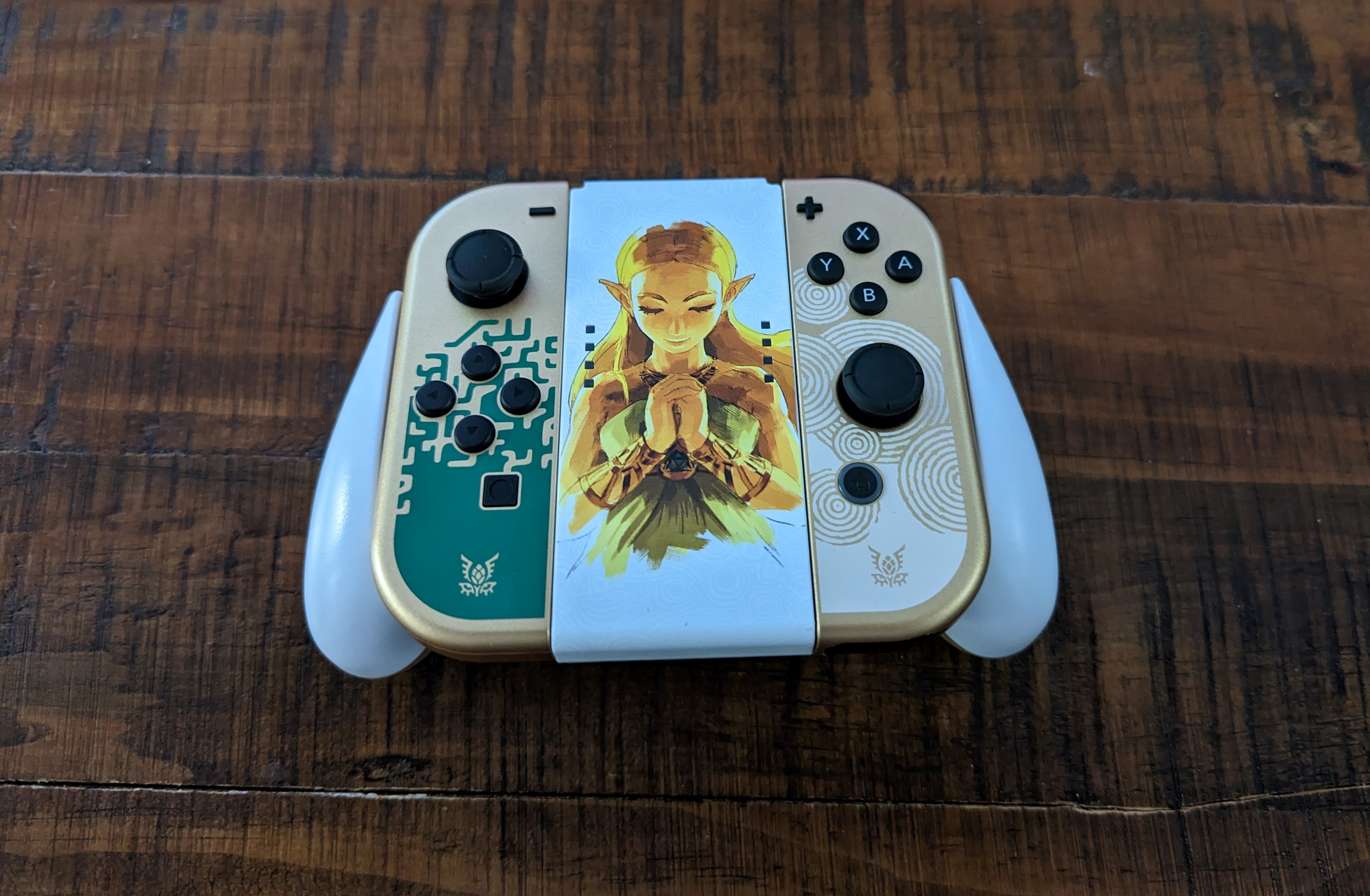 You can see a quick unboxing of these PowerA Legend of Zelda themed accessories on Instagram or TikTok