Destiny 2: The Witch Queen is here and with it come all new wallpaper, lore, YouTube videos, reviews, etc. The one thing that I personally wait on that you get with a new season of Destiny is accessories.
SteelSeries recently just released some incredible new accesories based on the new Destiny 2: Witch Queen DLC and if you're a Destiny player/fan or even just a collector, then this new series of accessories should excite the hell outta you.
Anyone that knows me here at GStyleMagazine refers to me as the resident Destiny junkie. I play Destiny religiously, everyday since it's debut of the original game, I've covered it here on the site and I collect everything that comes with it so you can imagine that when this set came out I was all over it. It's gorgeous and it'll look so good with your PC gaming setup
QcK PRISM MOUSEPAD XL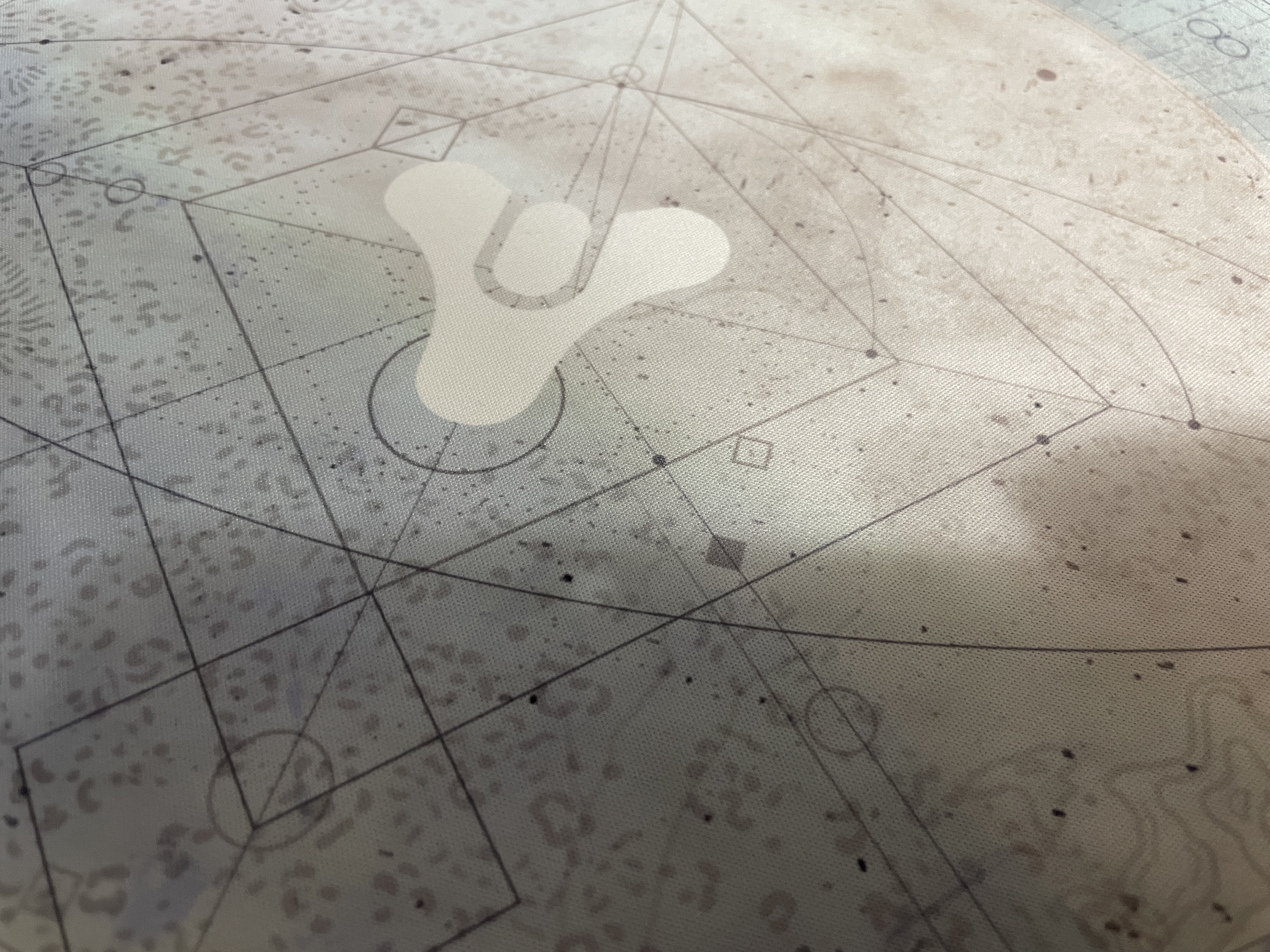 The SteelSeries QcK Prism mousepad XL is the largest piece of this set. It's a rather large mousepad that's designed to cover the length of your desk or at least a good portion of it. It's got a great feel, it's well stitched and the Destiny logo and map layout graphic on the mousepad is so good looking and the white really makes it pop. On the bottom right you also have the logo of all three guardian classes in a faint gold with all of this being wrapped in a cool RGB LED strip that you can change the colors for via the SteelSeries GG software. Whatever mouse you use will glide across this mousepad and give you smooth movement, so no need to crank your DPI all the way up on your mouse unless you just like it that way. This is a great edition to your desktop and the fact that it speaks to us Destiny fans is chef's kiss.
STEELSERIES RIVAL 5 GAMING MOUSE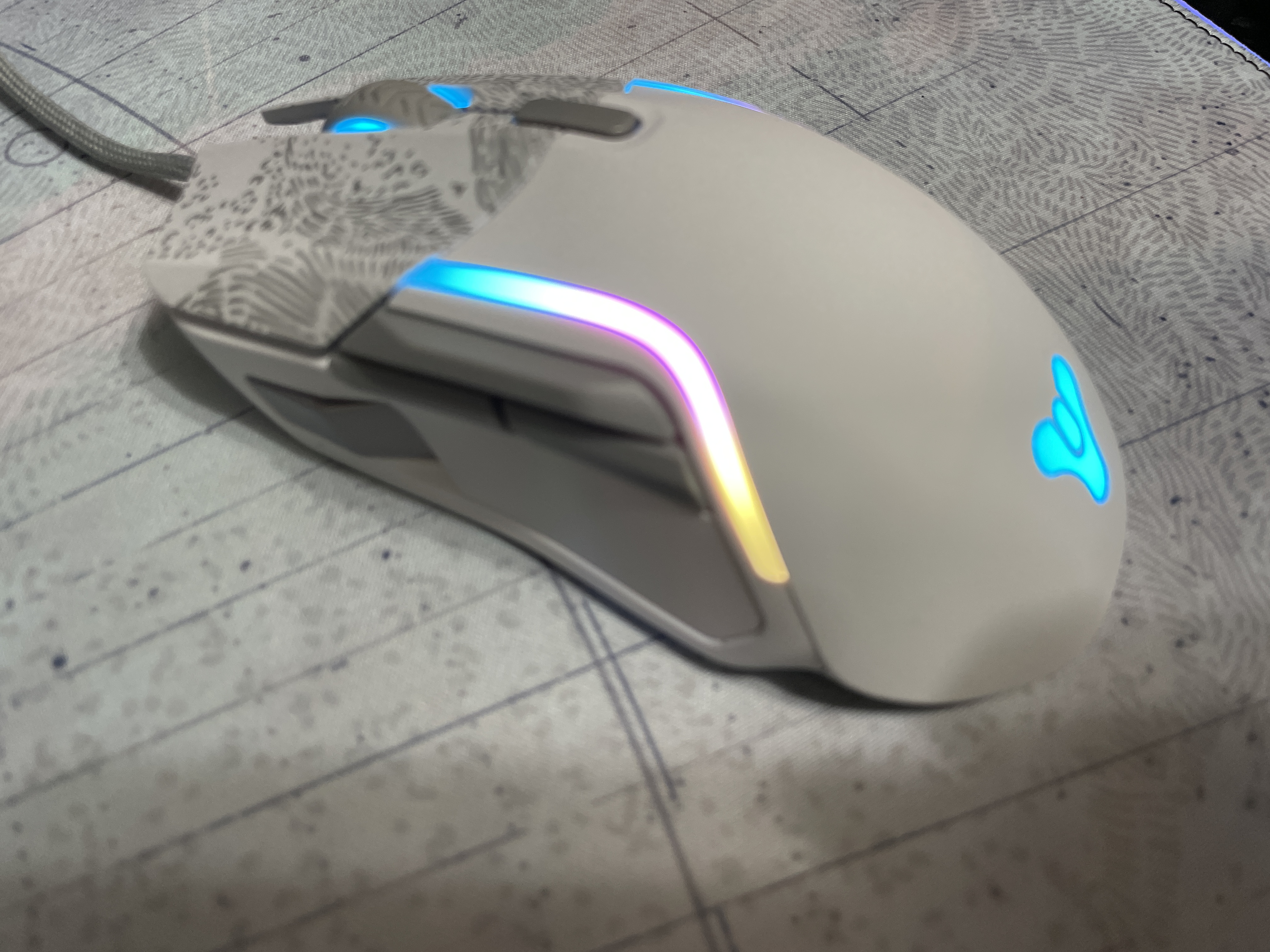 The SteelSeries Rival 5 Destiny Edition is the other half of the set that I got and it's the best part of the set. It's a super clean white colorway with what looks like the Iron Lords logo and silver accents all over. The RGB design is easily the best part of the Rival 5. You have those clean contoured RGB strips on both sides of the mouse and a really nice and bright Destiny logo. This mouse fits in the hand really nice and it's the perfect compliment to the QcK Prism mousepad XL.
Button mapping is top notch via this software allowing you to map your shot, melee, grenade, etc. The three right thumb buttons are for me, perfect. They allow me to use those buttons with which I mapped lightning quick. There are a total of 9 programmable buttons. This mouse is also super lightweight, at just 85 grams so lengthy hours of gameplay won't put incredible strain on your hands.
Precision and accuracy is of the utmost importance as this is an 18,000 dpi mouse, this, coupled with the SteelSeries' TrueMove Air Sensor you get basically a competition style mouse for just $75. The Rival 5 Destiny Edition just like the standard Rival 5 also has Golden Micro IP54 switches that are rated for 80 million clicks with water and dust resistance.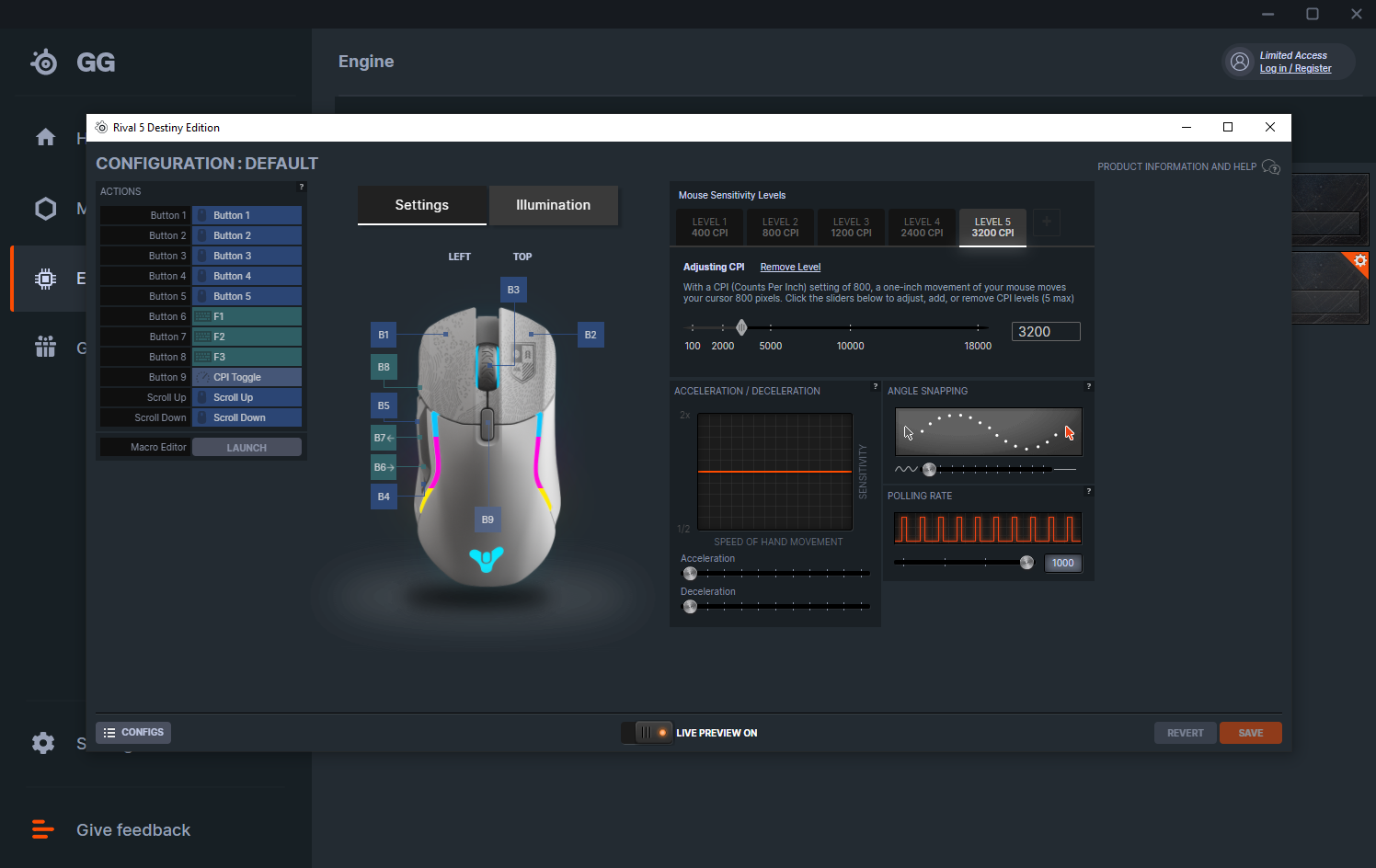 The SteelSeries GG software is what makes this mouse even more of a killer edition to this Destiny set. This software is essential to your gaming needs especially for a game like Destiny where how you fast you pull out your gun and the accuracy of aim is everything. Customization is always a plus as a PC gamer and you get very specific custom options. There's a lot going on within the SteelSeries GG app and even more so when configuring your mouse. You have your custom profiles, hand motion sensitivity controls, illumination control and all things mouse controlled. It's a little overwhelming but continued use will make things so much easier.
THIS COLLECTION IS PERFECT FOR THE DESTINY FAN
This collection for me was about just adding to the collection of things that I own that are all things Destiny/Destiny 2. This a super cool and rare collection which makes it that much more pleasing to own. I don't know if you can still get it because it sold out really quick on the site as of this review but I'm sure SteelSeries will give us a re-up of these items soon as the new Destiny 2 raid takes place today. There is also a third component to this set. The Arctis 1 Destiny Edition gaming headset is also part of this collection. You can check them all out on the SteelSeries site and hopefully they'll re-release them for sale but as it stands now, I'm fortunate enough to have gotten my hands on them and they sit on my desk now with the matching Destiny Funko collection I own of the Vanguard and sitting at my desk now is more of a pleasure than it's been in a while. Even if this collection isn't for you, SteelSeries has a ton of cool components and accessories for your PC gaming needs, so hit up the site and grab something. It's top notch stuff. Check their website out HERE