Over the past year we have seen the rise of cloud gaming devices whether they controller attachments like the Razer Edge (Razer Kishi), Turtle Beach Atom, or even controllers with mounts like RiotPWR you can always kind of get your fix. Most relied on your smartphone as well.
Logitech G Cloud has been out over a year now and I thought it was interesting to see how it fares now amongst the gaming controllers as well as just being a device that was fully dedicated to cloud gaming.
Style
For starters don't let the size of the Logitech G Cloud fool you. While its stature makes it look large it is quite light coming in at only 463g. Most of its body is taken over by its 7" 1080p FHD 60Hz touch display that has a 16:9 aspect ratio. This display gets up to 450nits in brightness.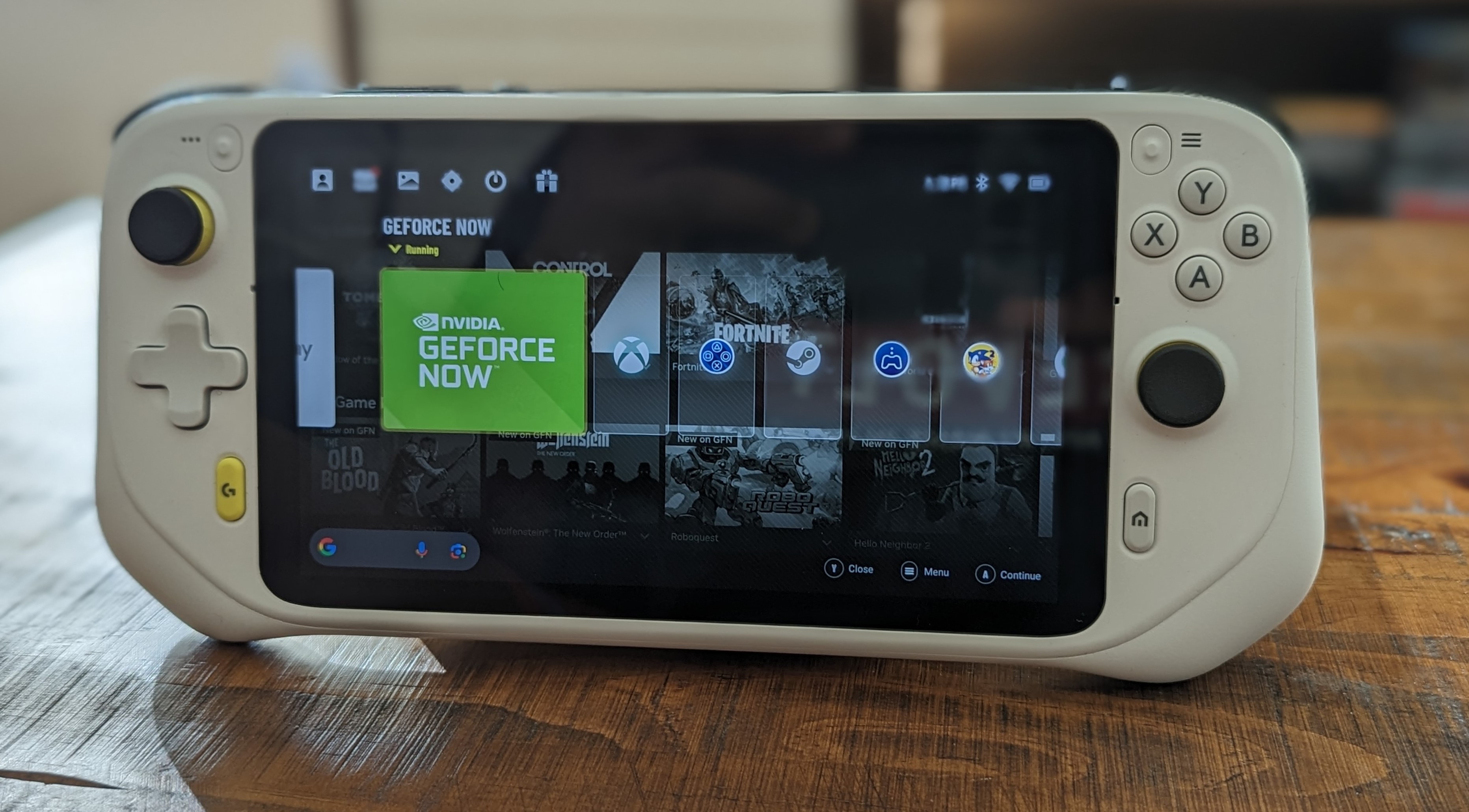 The G Cloud has a mostly white design with accents of gray on the gaming controls and bits of yellow hues under the dual analog joysticks. Its button layout is standard like most gaming devices with D-Pad, XYAB buttons, analog triggers / bumpers, as well as L&R option buttons. There is a dedicated home button as well as a G button. On top is a slot for microSD card support, volume toggle, and power switch. On the bottom is stereo speakers, USB-C charge port, and 3.5mm audio jack. There is also support for Bluetooth 5.1 if needed.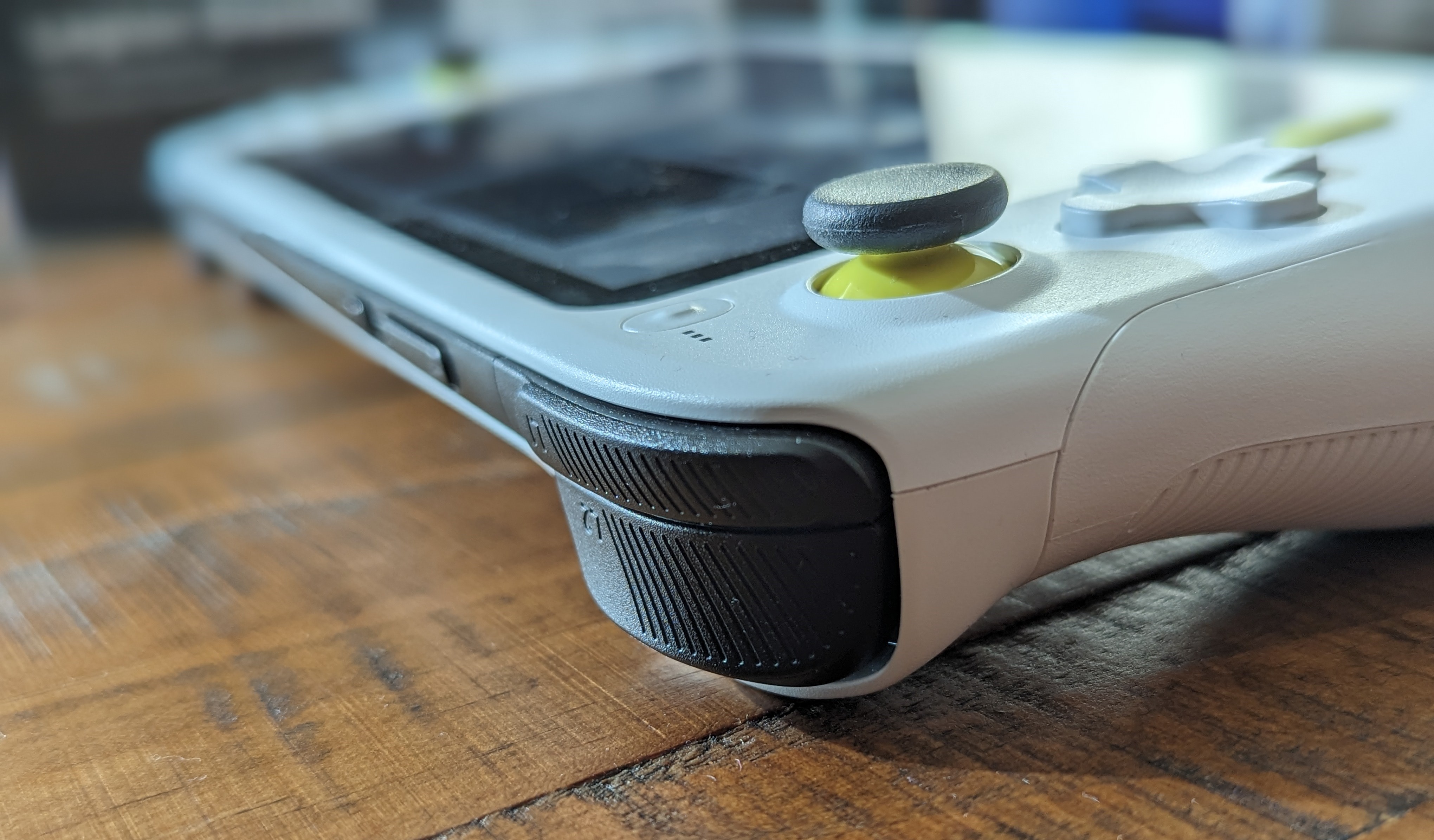 Logitech G Cloud includes a AC Plug & USB Cable. Logitech G Cloud Case is sold separately for $29.
Hardware
As far as what's hiding underneath the Logitech G Cloud has a Qualcomm Snapdragon 720G chipset, LPDDR4x 4GB RAM, and has 64GB internal storage. While these specs may not sound hard hitting surprisingly since this is a cloud dedicated device its not too much of a bad thing.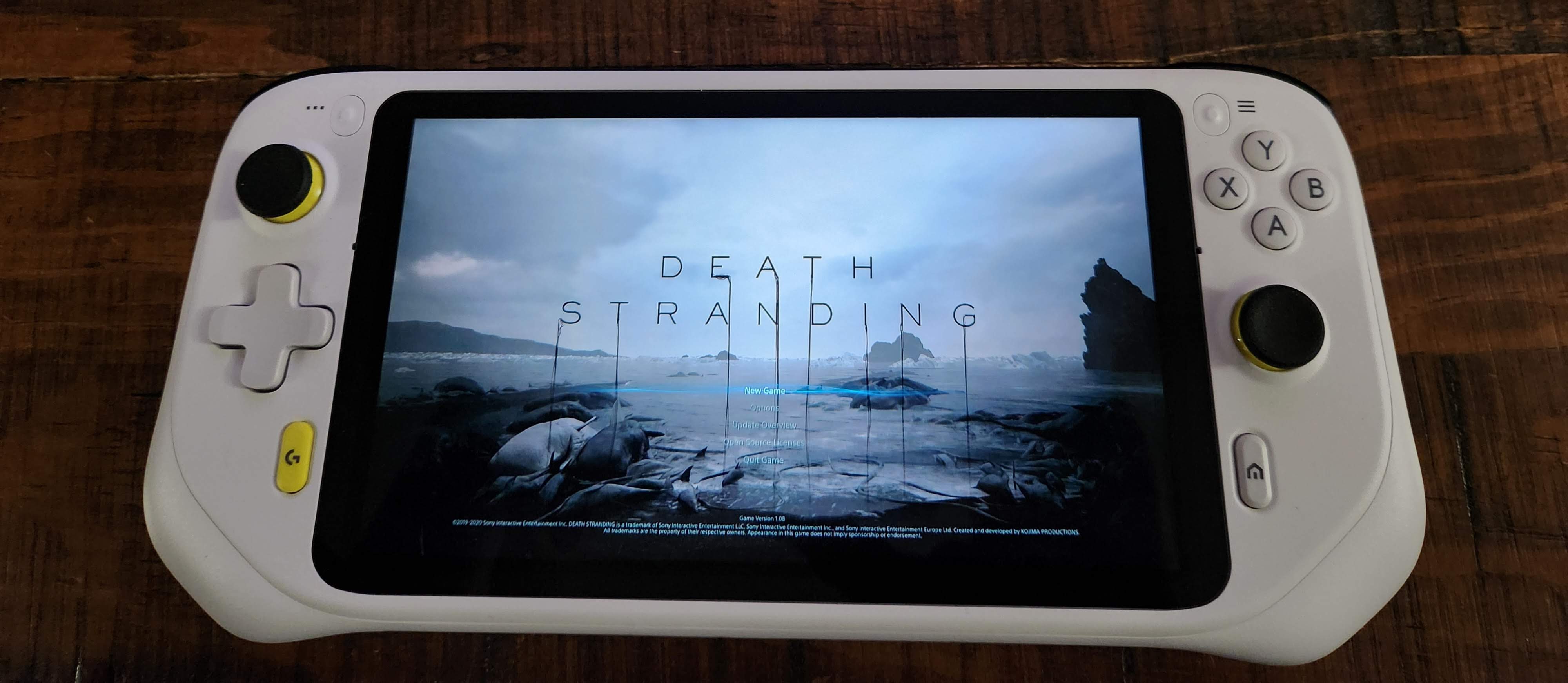 With the Logitech G Cloud not being intensive with the hardware it does lend itself to having a rather long battery life pushing in over 12hrs which also depends on what you play. I found myself not needing to charge it as often. The device can provide some immersion as it has haptic feedback so I can feel hits while playing Mortal Kombat 11 and the dual stereo speakers give not some nice sound as well even though they are firing down.
Software
When this device first launched it was packaged with Android 11. A year later it's still running the same OS while Google is now on Android 14. That's not to say Logitech hasn't pushed out software updates(six) which corrected various issues or just adding features such as Video-Out. So, the support is there, which is good. All in all, the Logitech G Cloud OS feels like an Android tablet with its simple scroll left to right UI navigation and can even be put in a tablet mode if you so desire.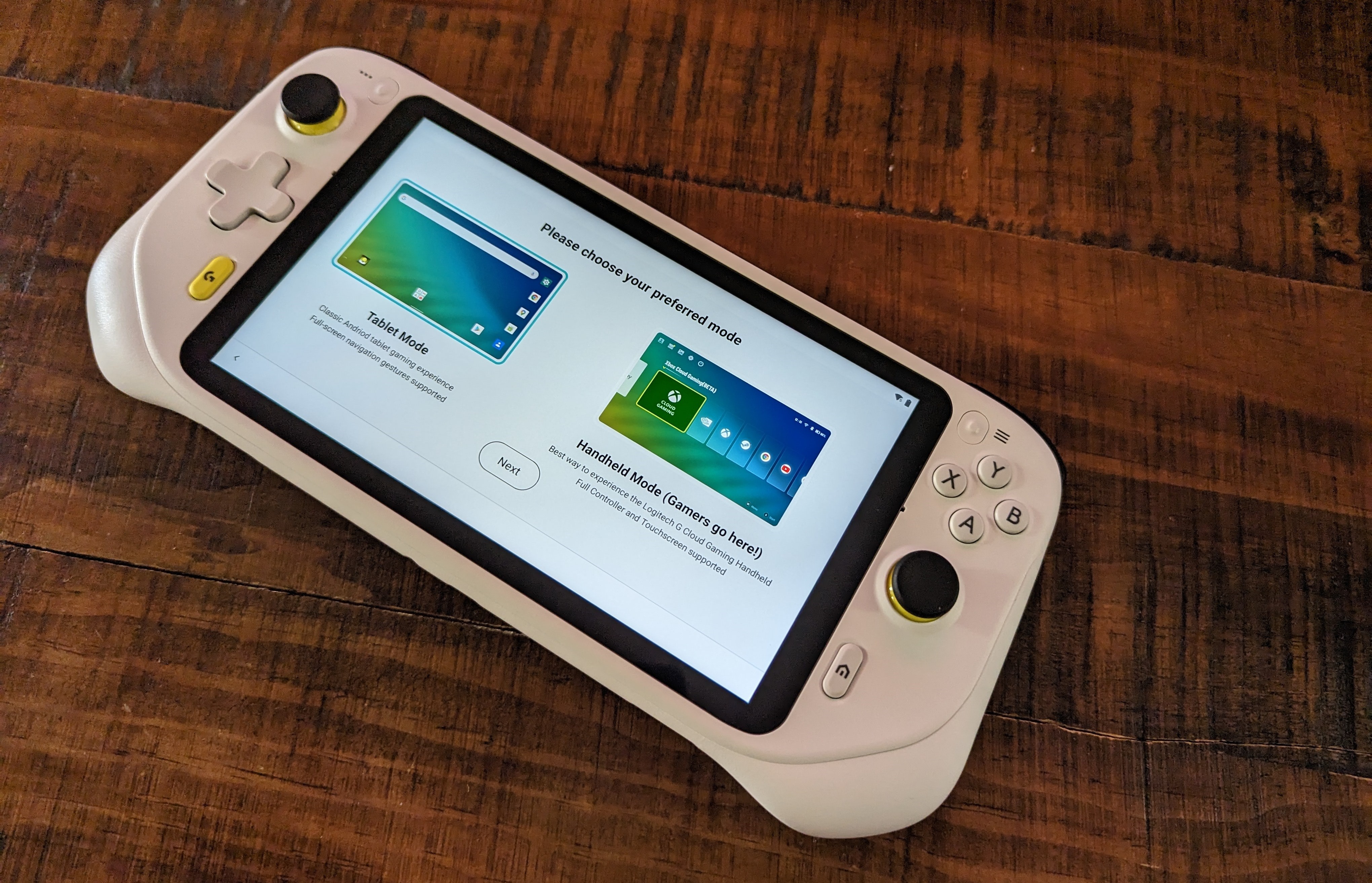 As mentioned, the Logitech G Cloud supports microSD which can help with installing games but the caveat for that is you can only install games from the Google Play Store. So even if you have a 2TB microSD card you can't grab games for offline use from Xbox or Steam. Also, a good number of games will be in that Vertical view and may even lack utilizing the G Cloud button controls.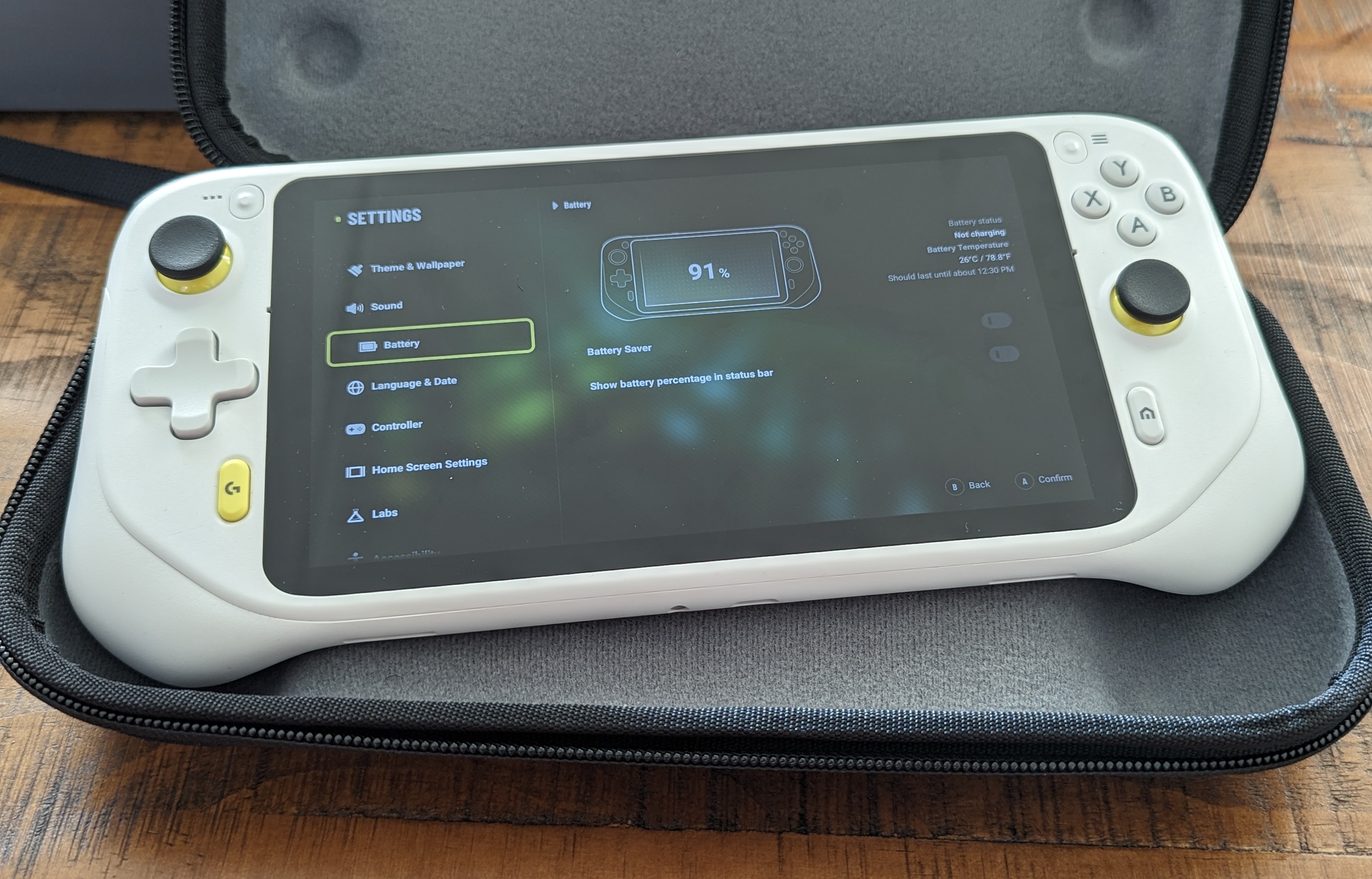 Multitasking is a non-starter on this device. If you open up an app no matter what it is be prepared for it to close the next app you are using.
Gaming
To take full advantage of cloud gaming on the Logitech G Cloud it's best to use the preinstalled apps such as Xbox Cloud Gaming, NVIDIA GeForce Now, and Steam Link. I mostly used Xbox Cloud Gaming as it was the most reliable as far as game launching and just overall playing. Games such as Mortal Kombat 11 and Forza Horizon 5 look and play good with a nice stable connection. The D-Pad I'm not a big fan of for fighters like MK11 and even Street Fighter which I played.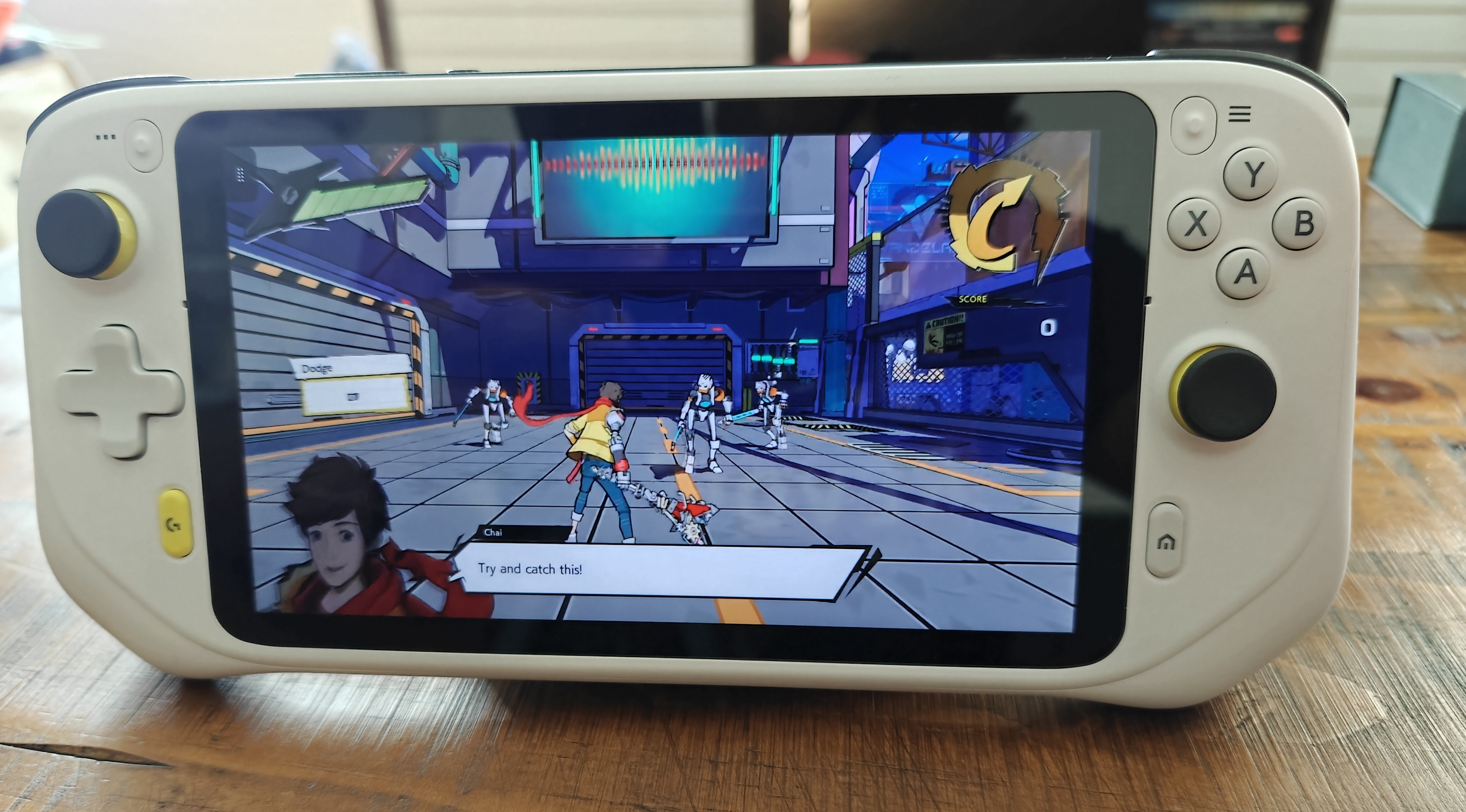 With NVIDIA GeForce Now I'll say I'm having a better experience than before. Previously the software had endlessly had to log in and do various verification and not load at times. This was mostly trying to get into Steam or Epic Games titles via the app. Once I was able to get games up and running titles such as Control and Shadow of the Tomb Raider looked good and could even toggle around with the visuals in the settings.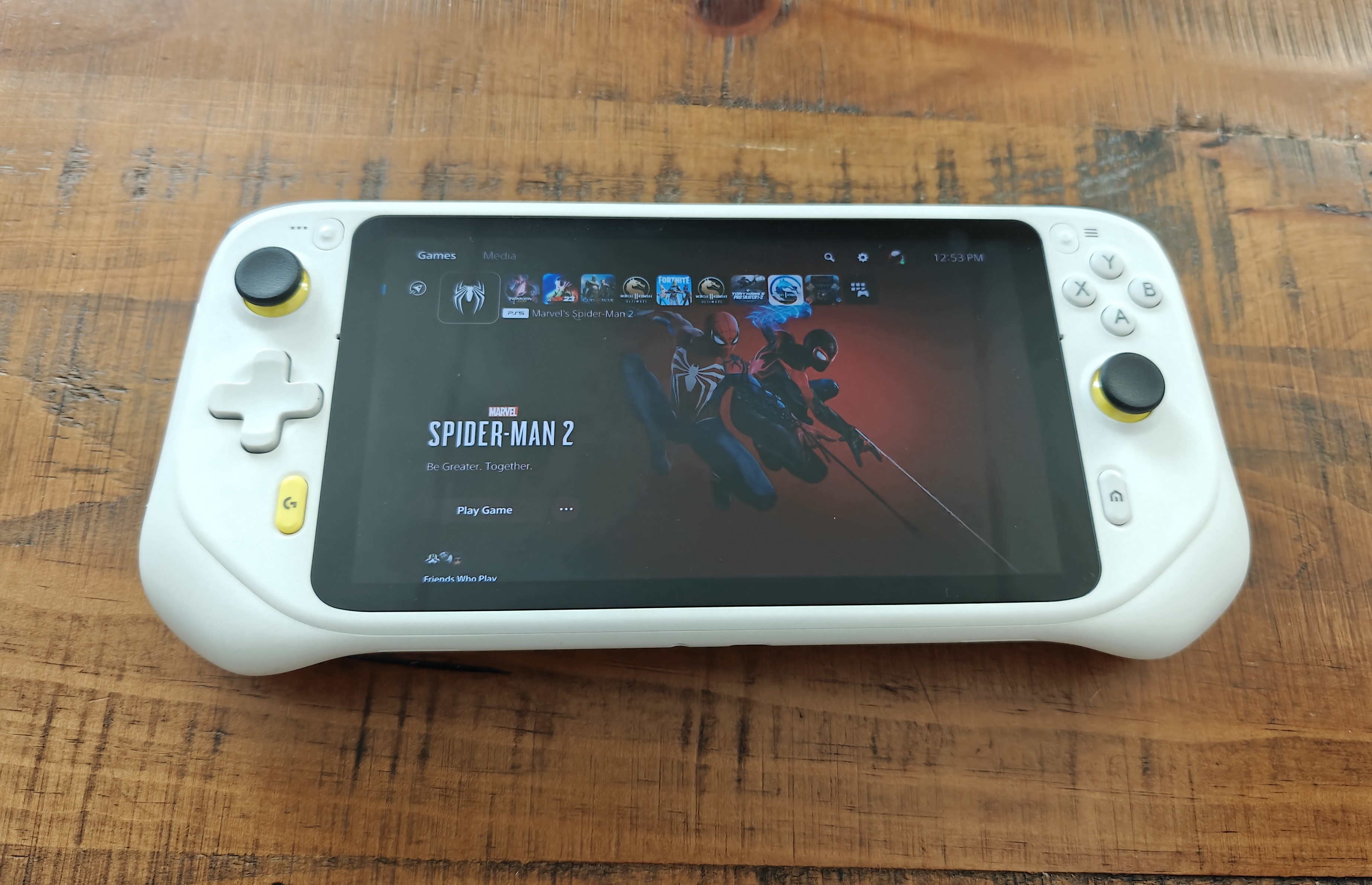 Steam Link relies on your PC, so I didn't use it that much. PS Remote Play will install and boot up but unfortunately it doesn't recognize the Logitech G Cloud controls and only leaves you with touch screen options. I did find the PSPlay app to remedy these issues, but it also is a paid app ($6).
A Year Later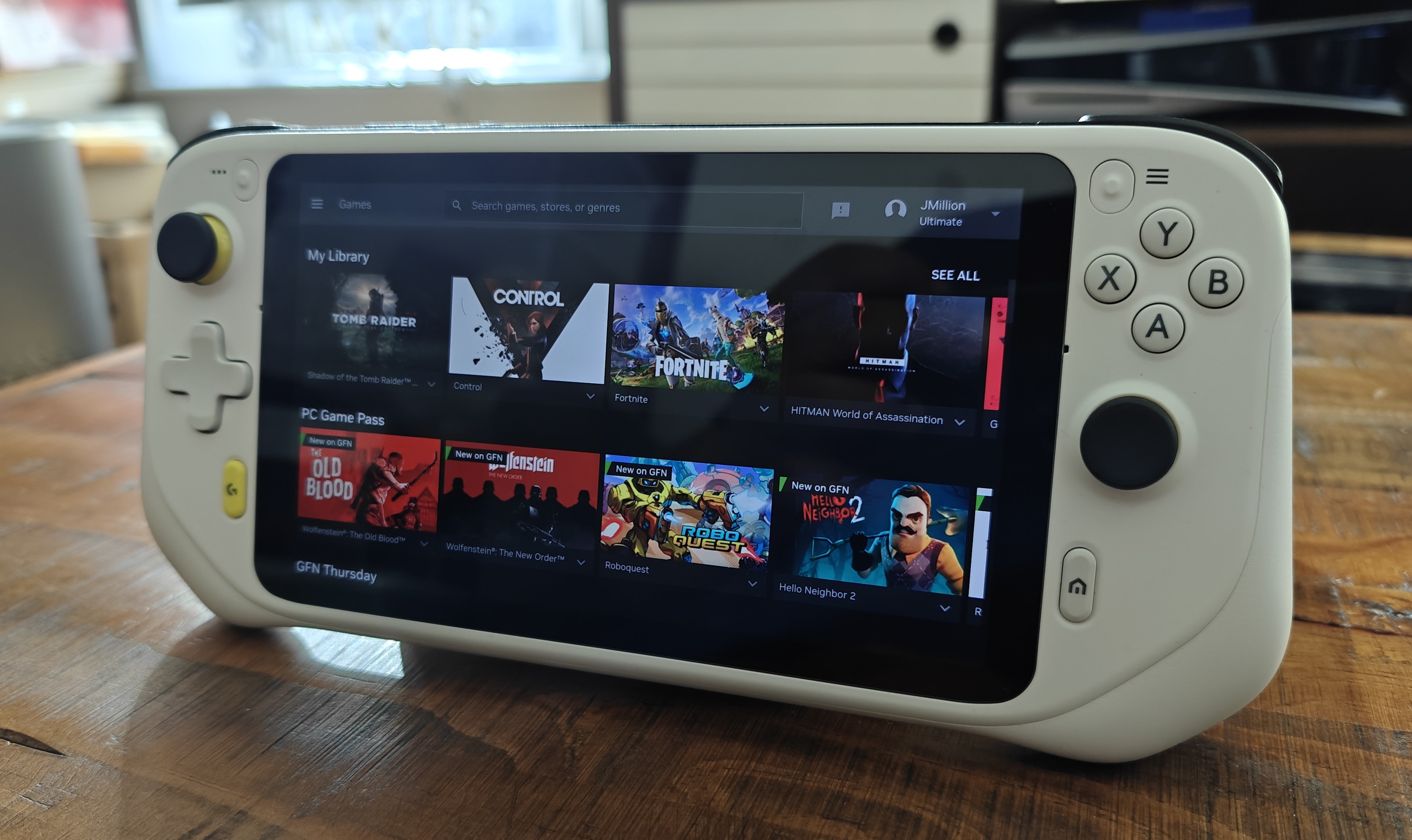 With the Logitech G cloud being out over a year it has gotten somewhat better in the software department. Logitech has continued to support it and routinely pushing out updates to fix any woes and bring some new features. One of those seems to make logging into NVIDIA GeForce Now easier.
It has some of the better battery life I had seen on a game clouding device since that's all it really does. You can't install games other than from the Android store and those apps such as NVIDIA and Xbox, you need to be a paid subscriber to utilize playing various titles on them.
Logitech G Cloud is one of the more comfortable devices to game on thanks to its curved edges and it being one of the lightest more so than some smartphones. It's still going for $349.99 which I think would be suited better around $200-250.