Kenmore is known for their suite of refrigerators and even their vacuums but they also have devices in the air purifier department as well. One of those would be the Kenmore 1200e(PM2010). The 1200 stands for 1,200 square feet. But just how good is this rather small air purifier?
Style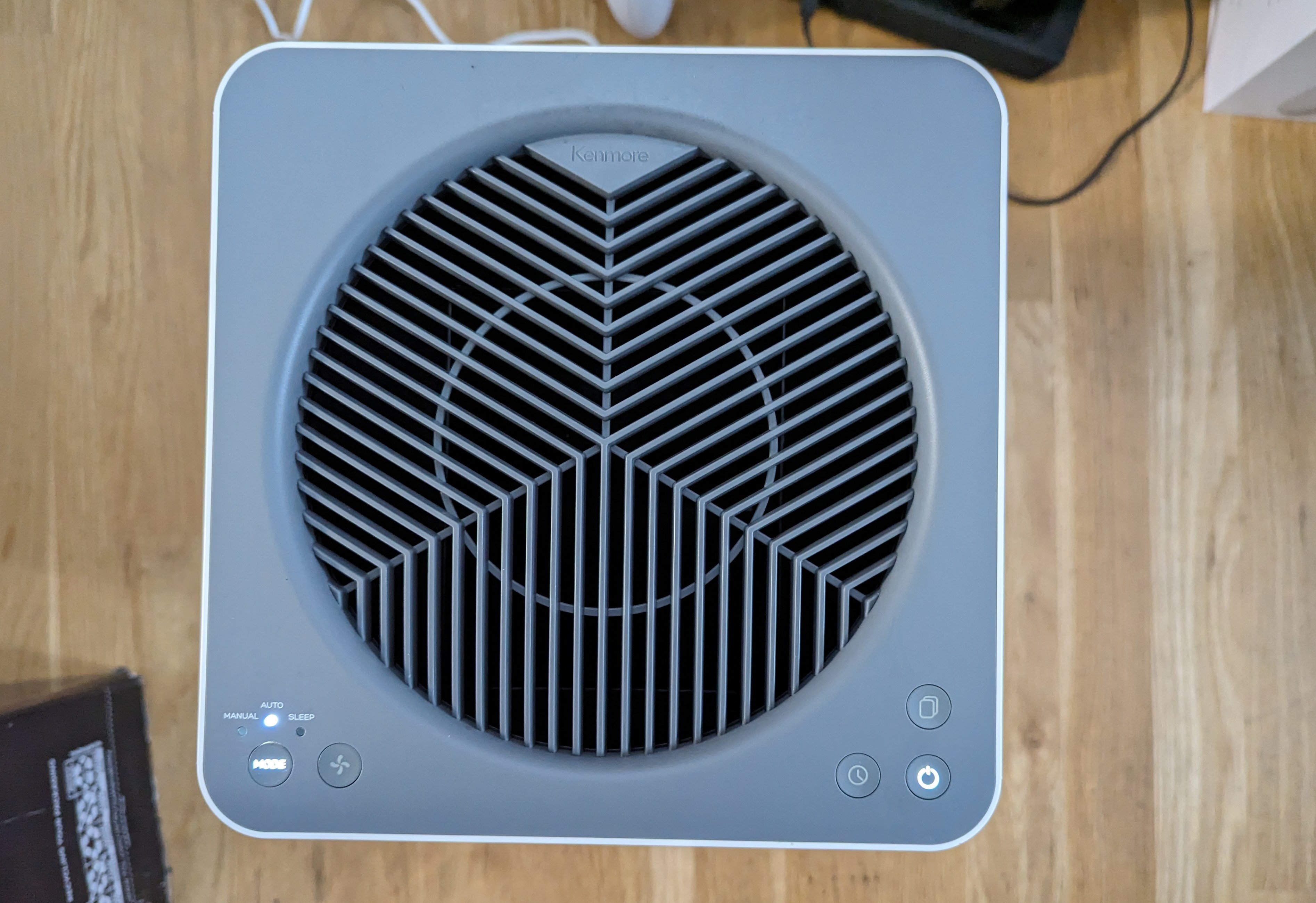 This is one of the more compact air purifiers I have covered thus far. It's a little over 14" tall and weighs just a tad over 7lbs. It comes in mostly white with just the ventilation on top, having a grayish color. It is boxy looking but still manages to have a clean aesthetic. There are also Air Inlets on the side as well.
There are buttons on top that range from:
On/Off – Self Explanatory            
Timer – Set a time to turn it off.
Filter Reset – Flashes when Filter is ready to expire.
Mode – Toggle between AUTO, SLEEP, or Manual
Fan Speed – There are five fan speed options.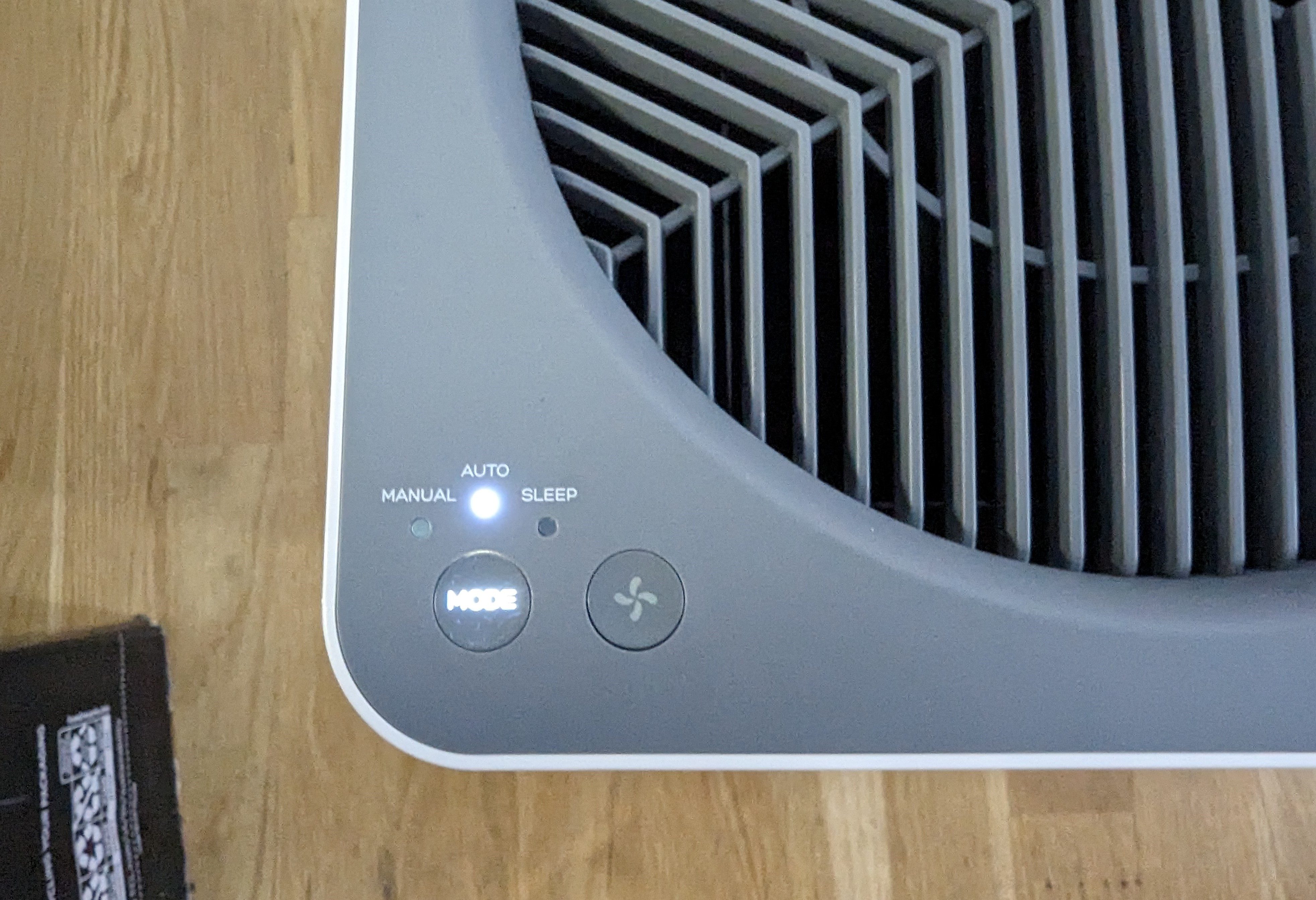 Setup / Features
Usually, I would work through the process of unboxing and setup, but this device was provided to me with the air filters already preinstalled. But the installation typically has you untwist the bottom, pop in the air filters, put bottom back on and lock back. I will say picking it up from Kenmore and plugging it right in was easy. After getting your 1200e up and running you are presented with a nicely lit display. It will provide your PM2.5 Air Quality number, fan speed, filter life and that the air quality will illuminate different colors depending on the situation.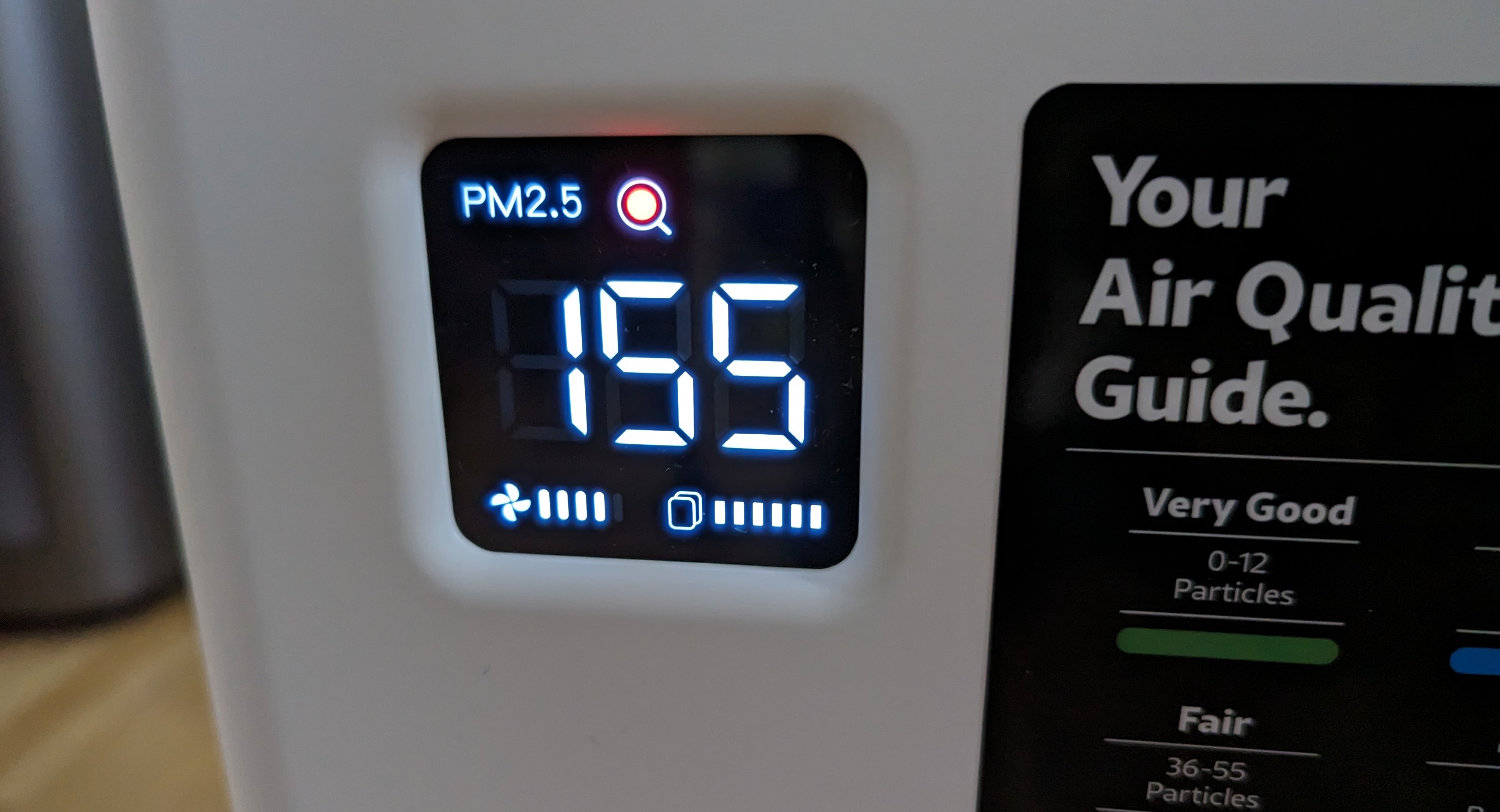 The Kenmore 1200e is a True HEPA air purifier as it has a 3-Stage Filtration system. So, it should easily help with dust, smoke, pollen, and pet dander if necessary as it mentions capturing up to 99.97% of airborne particles. One of the features its touting is SilentClean. This allows the machine to get to a pen dropping 24dB on the lowest fan setting.
Usage
I have been using 1200e over the past few weeks and it has done a stellar job of keeping the air in my apartment clean. When cooking one day and had something burning it picked up the smells as air quality deteriorated heavy causing the fan to roar at its highest trying to cleanse the air. I'll say the 1200e is super sensitive to air quality as I had another air purifier setup next to it and this Kenmore was always hovering around a 5-8 on the PM2.5 rating. The LED display on the 1200e is vibrant and can be seen from across the room. Also it has different indicator lights letting you know what condition the air quality is making up with the numbers.
Verdict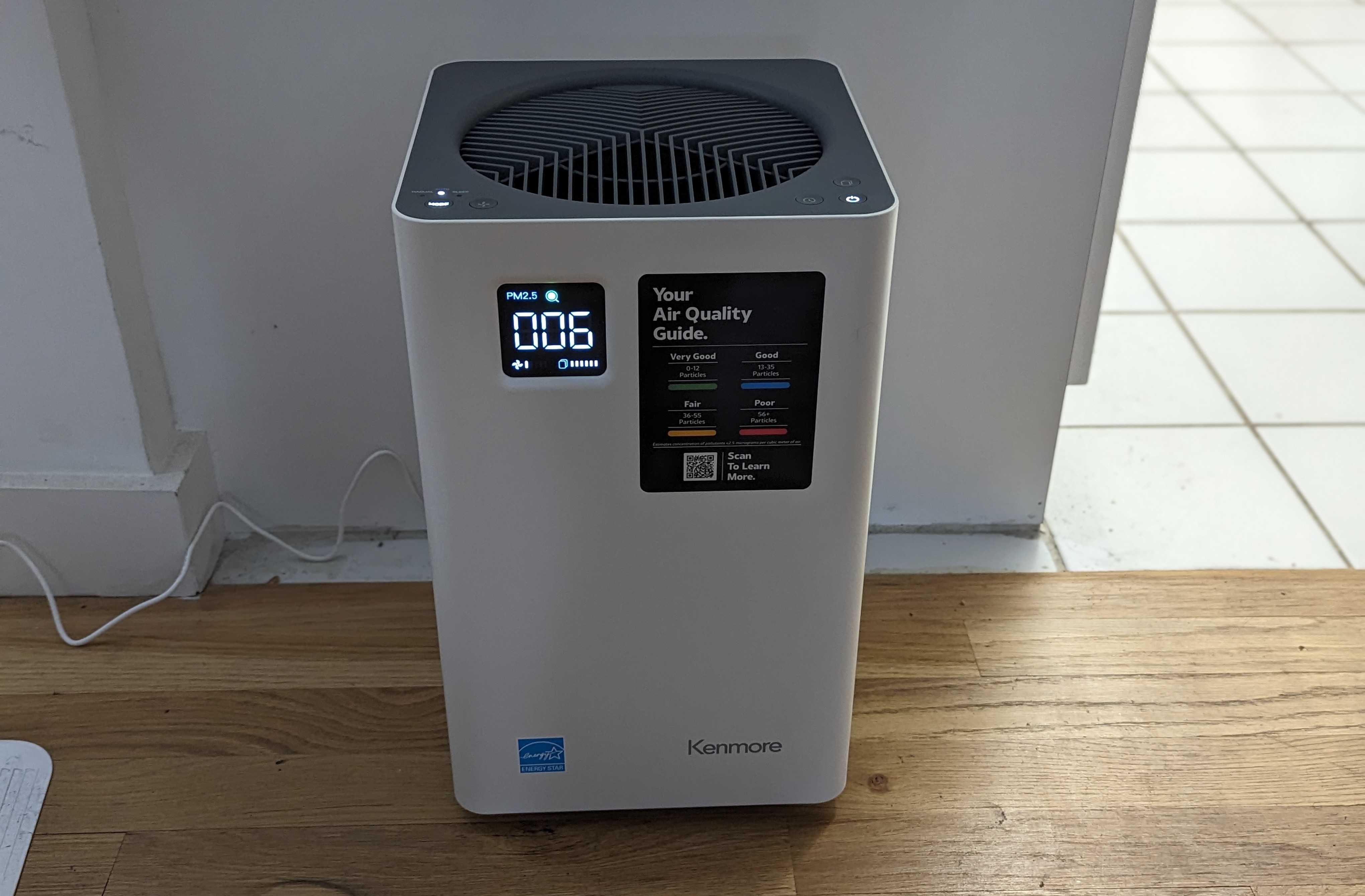 The Kenmore 1200e Air Purifier is a nice compact device which because of its size can be fairly discreet. This also goes along with it being mighty quiet as well. With its ability to cover 1200 sq feet you will more than likely be protected for any apartment space. Price wise for $149.99 its in line with more of the name brand air purifiers but once again it seems to cover more space than most.