Computer monitors come in all sorts of sizes and shapes, as well as different features. You have monitors for gaming, monitors for content creators, and monitors built for productivity. Depending on what you're going to use it for, you need to pick the right type of monitor for your needs. For coders, BenQ has the new BenQ GW3290QT, which is a unique monitor designed for productivity with integrated modes tailored for specific tasks.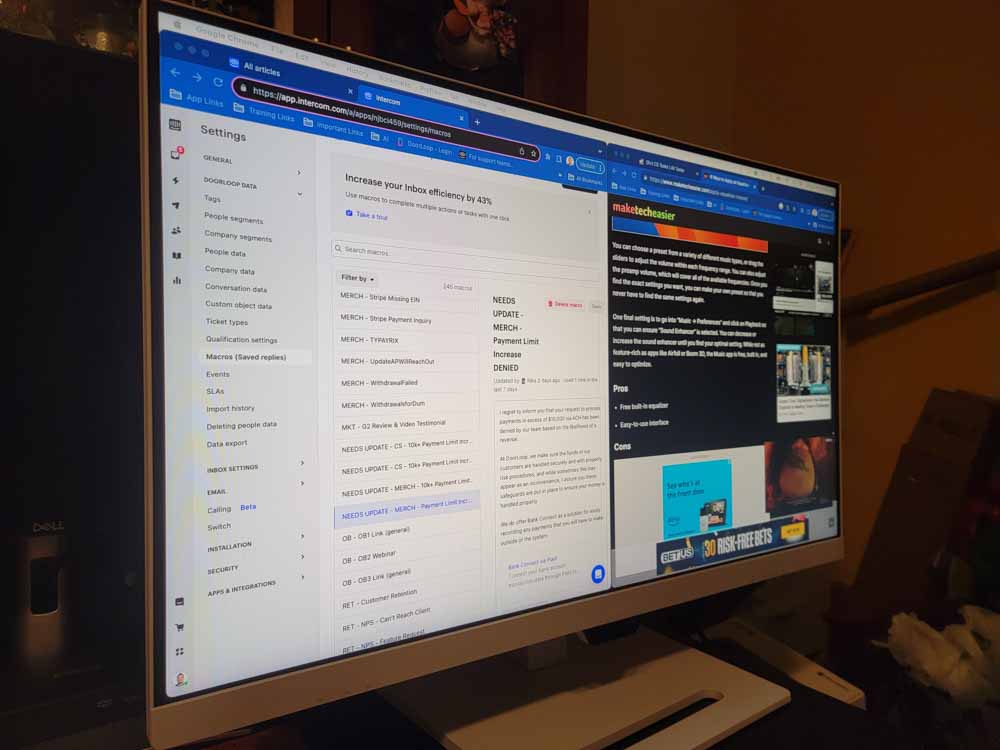 DESIGN
The BenQ GW3290QT monitor is a sleek and stylish productivity monitor that comes in all white. The monitor has a 31.5-inch IPS panel with thin bezels and a versatile stand that allows for easy height, tilt, pivot, and swivel adjustments. The monitor also has an optional base cover that can be used to organize cables, stationery, and personal decorations. The unit we received did not have the optional base covers, but while unnecessary, they do look like they would add quite a bit of personality to the monitor. The monitor has a chic and minimalist design that can complement any workspace.
The bottom right side of the monitor houses all the buttons while the left side has a USB-A port, a USB-C port, and an AUX jack. On the back, we get more ports – 1 HDMI, 2 Displayport, another USB-C DP port, and 2 USB-A ports.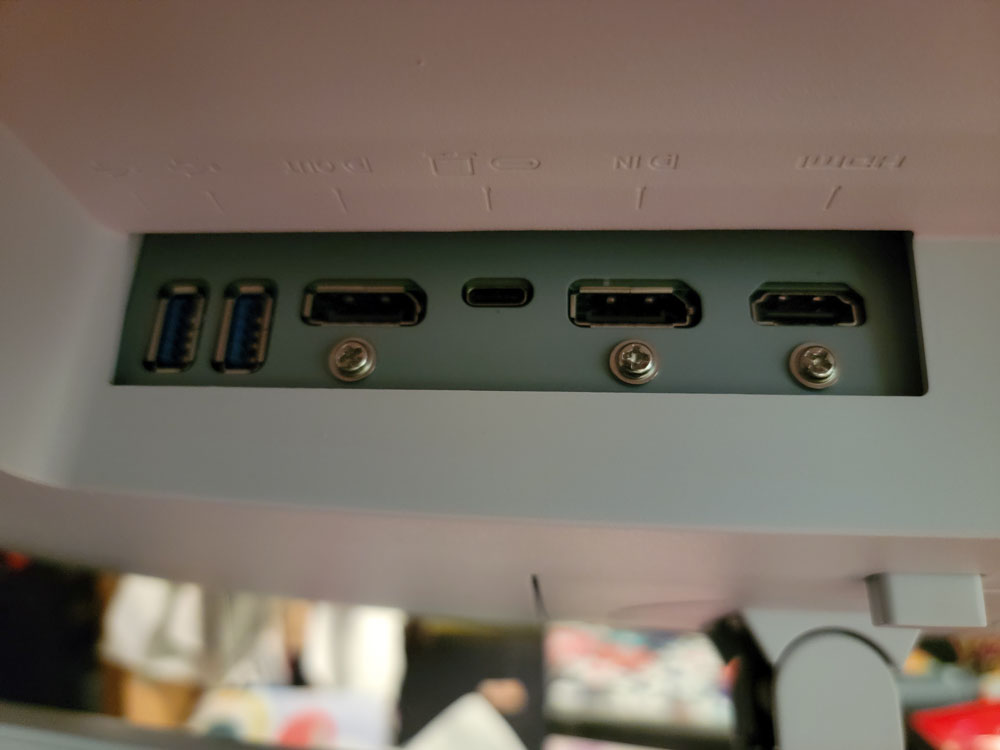 SPECS
The BenQ GW3290QT monitor has a 2K QHD resolution of 2560 x 1440 pixels, which offers more space and clarity for content on the screen. The monitor has a refresh rate of 75 Hz and a response time of 5 ms, which are decent for video watching and productivity tasks. The monitor also supports 99% sRGB color gamut and Brightness Intelligence technology, which can adjust the brightness and color temperature according to the ambient light and content on the screen.
The monitor has a built-in noise cancellation microphone and noise filter speakers, which can enhance the audio quality and communication in online meetings and calls.
The monitor also has a USB-C port that can deliver fast audio, video, and 65W quick charging for laptop and peripherals. The monitor also has HDMI, DisplayPort, USB-A ports, and a headphone jack. The monitor supports daisy chain via DisplayPort or USB-C, which can enable seamless multi-monitor setups.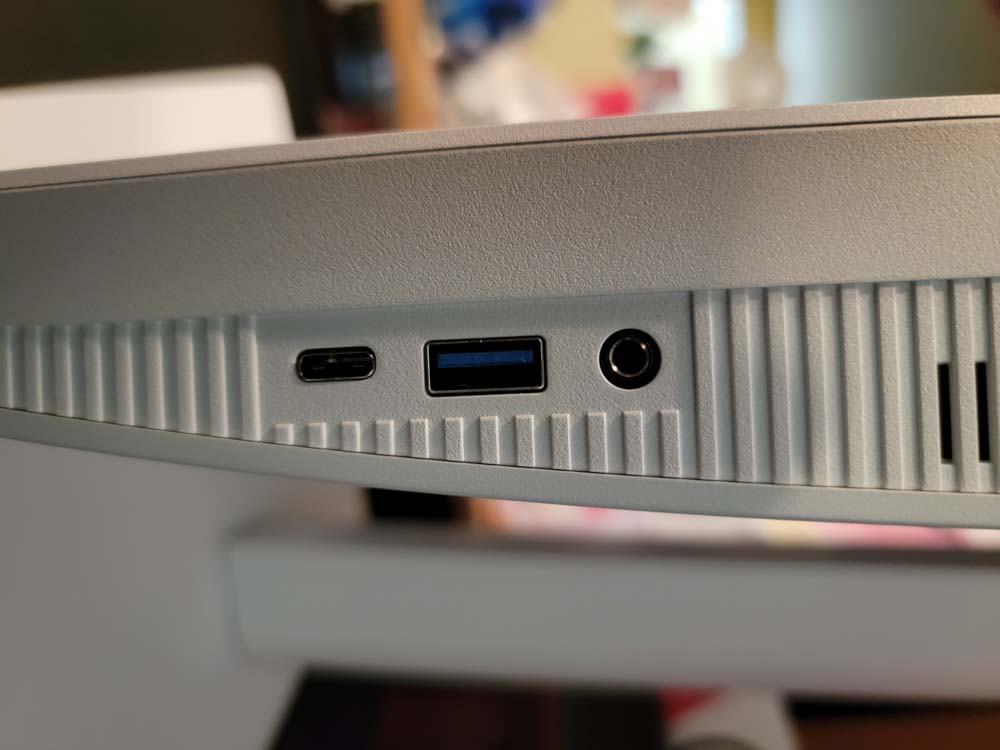 EXPERIENCE
The BenQ GW3290QT monitor is a great choice for professionals who need a large and clear screen for multitasking, editing, coding, or browsing. The monitor delivers sharp and vivid images with accurate colors and contrast. The monitor also has eye-care features such as low blue light plus technology and flicker-free technology, which can reduce eye strain and fatigue.
The monitor has M-Book mode and Coding mode, which can optimize the visual settings for different scenarios. The monitor also has EnSpire software, which can capture, save, and share ideas with real-time markups on the screen.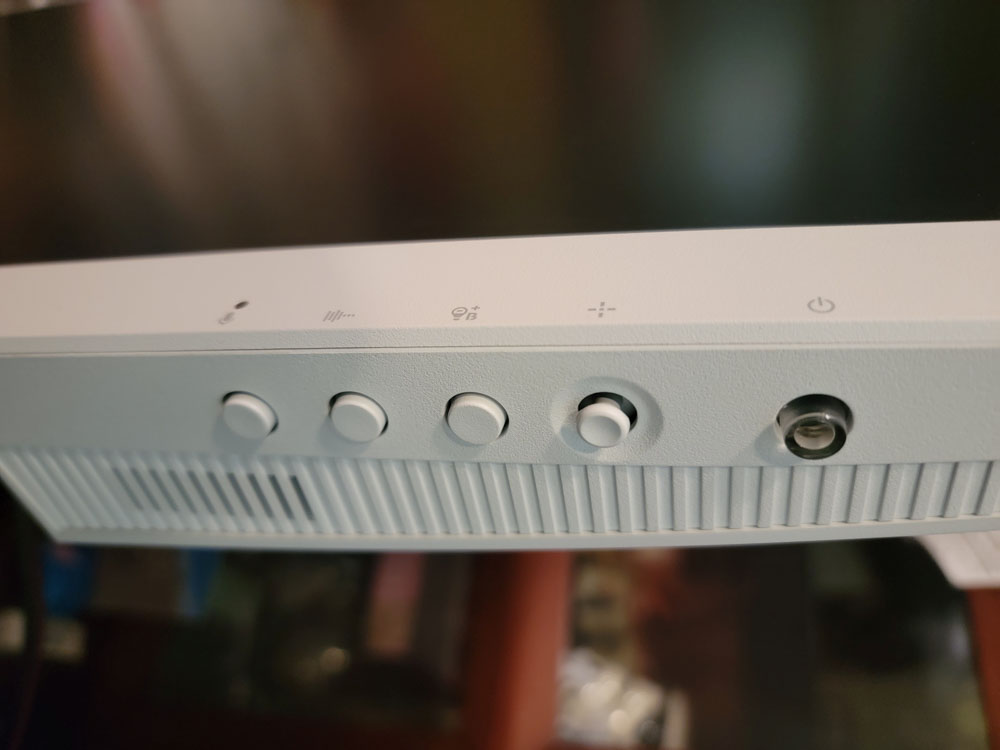 As a work monitor, you'll appreciate the built-in noise-filtering speakers and noise-canceling microphone. This is great for virtual meetings with apps such as Zoom, Slack, or Teams. You'll also love how adjustable the monitor is with the ability to rotate the monitor to portrait mode.
The monitor also has ergonomic features such as height adjustment, tilt adjustment, pivot adjustment, swivel adjustment, and VESA mount compatibility, which can provide a comfortable viewing angle and posture.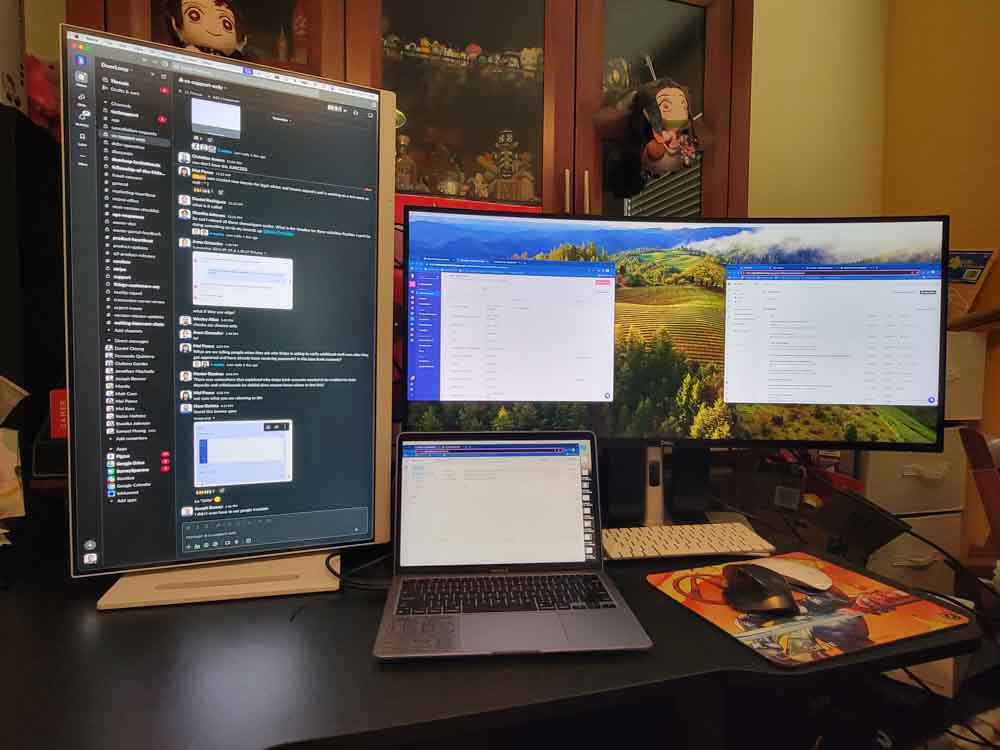 FINAL THOUGHTS
The BenQ GW3290QT monitor is a great specialized monitor for productivity, especially for those who have to stare at data and code all day. The different display modes are a novel feature that works. I also appreciate a monitor that has built-in speakers and a mic to help conserve desk space and keep your work areas clutter-free. Not only that but the included USB-A and USB-C ports help add useable ports if you're connected to the monitor via USB-C with a laptop.
With that said, I'd definitely recommend the BenQ GW3290QT monitor as a great addition for anyone looking to increase their productivity with a device that adds a lot of additional productivity features, not just a second display.