| Used on a PS5 and CLX Gaming PC |
In the fast-paced world of gaming, a reliable headset can be the difference between victory and defeat. Enter the RIG 900 MAX HX, a gaming headset that promises to up your gaming experience. My time with the RIG 900 has proven to be a comfortable one with overall great quality that can easily match high-ends in the market. Its docking takes a bit of real estate, but the simple click on placing your headset back to charge is always satisfying to gear at the end of your gaming session. I recommend checking out RIG 900 MAX HX, and here's why.
Cloud to the Bean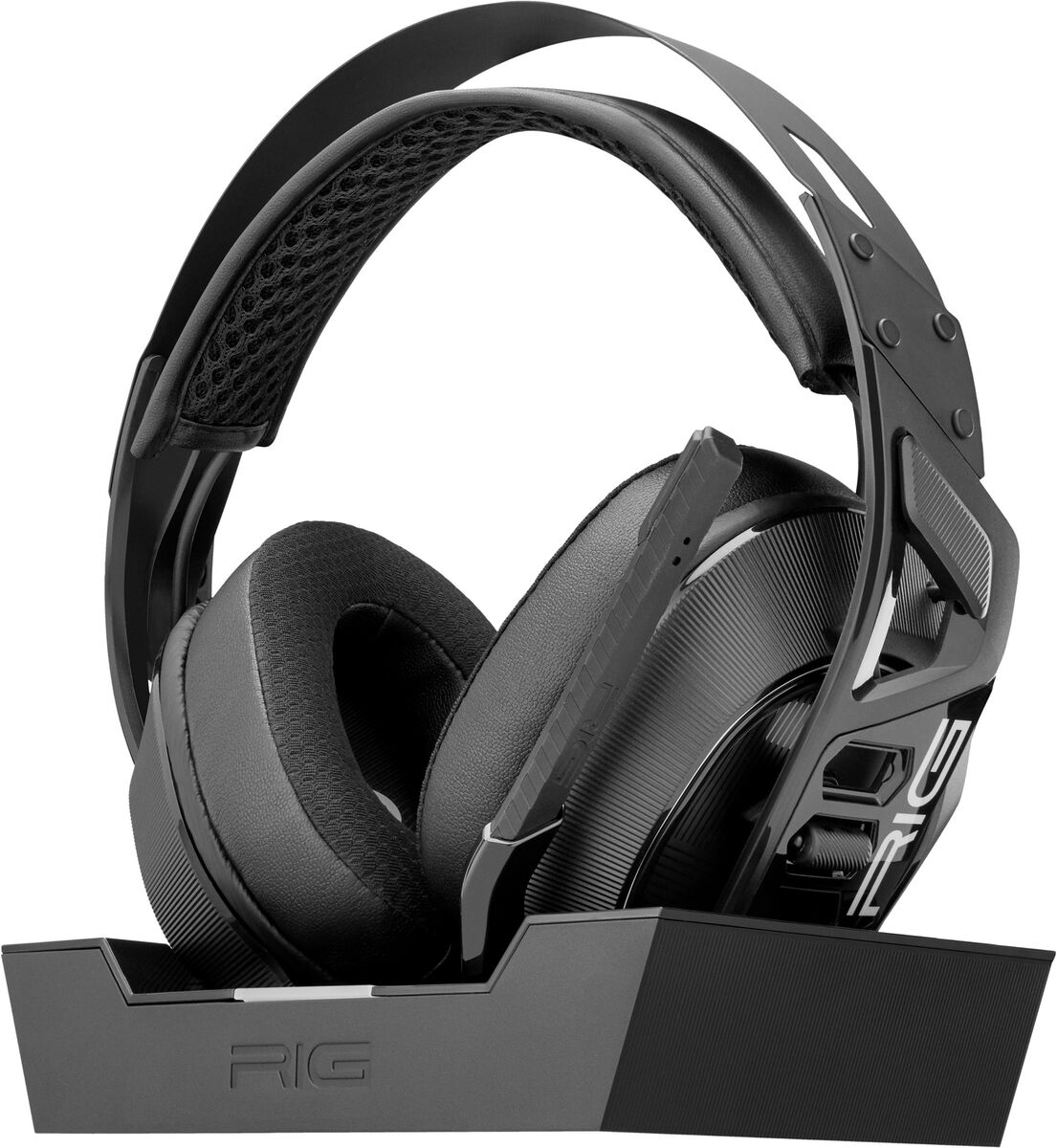 The RIG 900 MAX HX boasts a design that blends form with function seamlessly. The durable and flexible steel headband ensures that it can withstand even the most intense gaming sessions. The SNAP-FIT sizing and dual-material noise-isolating earcups provide a level of comfort that is second to none, allowing for extended gameplay without discomfort or fatigue. I'm very impressive with how snuffed it feels while simultaneously be as fluffy as clouds. Its dual-mode wireless capability offers both 2.4GHz wireless and Bluetooth 5.1 connectivity – simultaneously, which provides a level of flexibility that sets it apart from most competitors. Nothing competes with connecting multiple devices at once, and this headset does it with ease.
Audio quality is paramount, of course – with Dolby Personalize and Dolby Atmos for Headphones, the RIG 900 MAX HX delivers an audio experience that is nothing short of exceptional. While playing Destiny 2 on my CLX Gaming PC — my reaction felt faster than my opponents during Trials or Checkmate. It's second nature at this point where headsets immerses you in a three-dimensional soundscape, but RIG 900 does it as good as top end units. Every footstep, every ability spam, every whispered threat is rendered with impeccable clarity and precision. I was pleasantly surprised with the audio drivers. A common concern with wireless headsets is battery life, but this headset puts those fears to rest. With up to 60 hours of battery life in Bluetooth mode and up to 50 hours in 2.4GHz mode, you can game for days on end without needing to recharge — literally, even if you play for 60hrs straight (which I don't recommend) that's nearly 3 days without a single charge. The included base station provides seamless charging, ensuring that your headset is always ready for action. I do like the overall Blade Runner design of the dock and how the receiver rest in the center groove of it.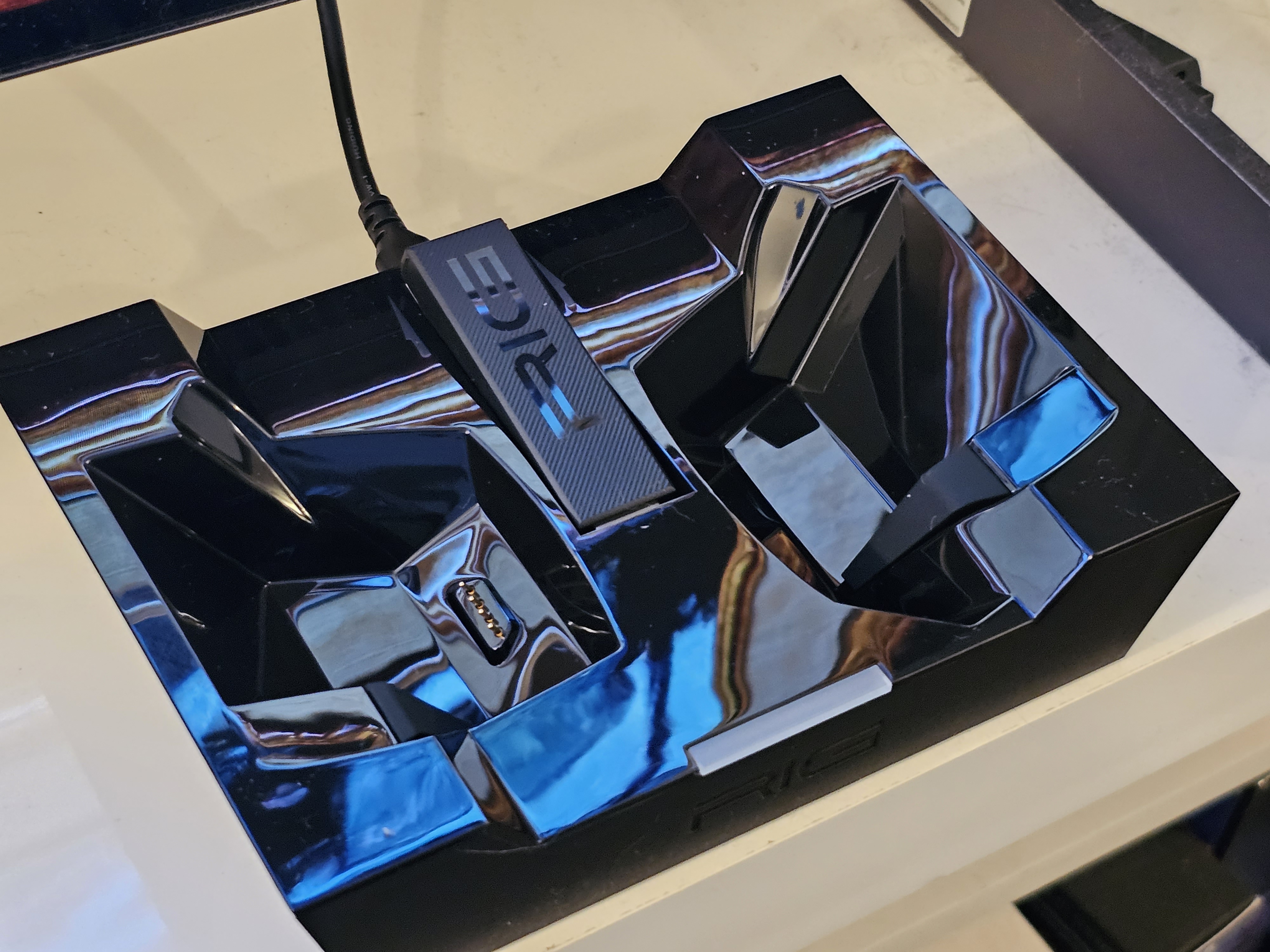 Accessible to All
The 900 MAX Navigator app helps with customization. The companion app allows you to fine-tune every aspect of your audio experience, from equalizer settings to mic sensitivity. The app empowers you to tailor the headset to your unique preferences, giving you a competitive edge. Its flip-to-mute mic is an expected feature for a headset of this caliber which strikes the perfect balance between convenience and functionality. Whether you're coordinating with your team or strategizing for a solo mission, this headset ensures your voice is heard loud and clear. Officially licensed for Xbox and compatible with PlayStation and PC via USB-A wireless adapter, this headset breaks down platform barriers. Seamlessly switch between your gaming devices, ensuring that you're always equipped for any gaming adventure that comes your way.
REVIEW SCORE: 9/10
RIG 900 MAX HX is an exceptional high-end gaming headset. Its combination of forward pushing features, unbeatable comfort, and excellent audio quality make it a standout choice for gamers of all levels; casual player or not, this comes highly recommended.
For more on RIG 900 Max HX and gaming, follow me on Twitter and other social media here