Like its TV lineup, TCL this year looked to simplify its home audio lineup into five premium soundbars across two categories. They would be divided between Q Class and S Class. The Q6510 5.1 Channel Sound Bar is from their Q Class tier and is considered the most superior of the bunch. Coupled with two rear speakers and a sub to boot, is it worth its rather affordable price tag?
Style
The Q6510 for starters is a nice-looking setup with its minimalistic but still sleek look. As mentioned, the system includes a sound bar, two rear speakers and a subwoofer. All with a silver exterior and fabric on the speaker grills. The sound bar is 36" wide, rear speakers 6" and the subwoofer 14" tall and 8" wide.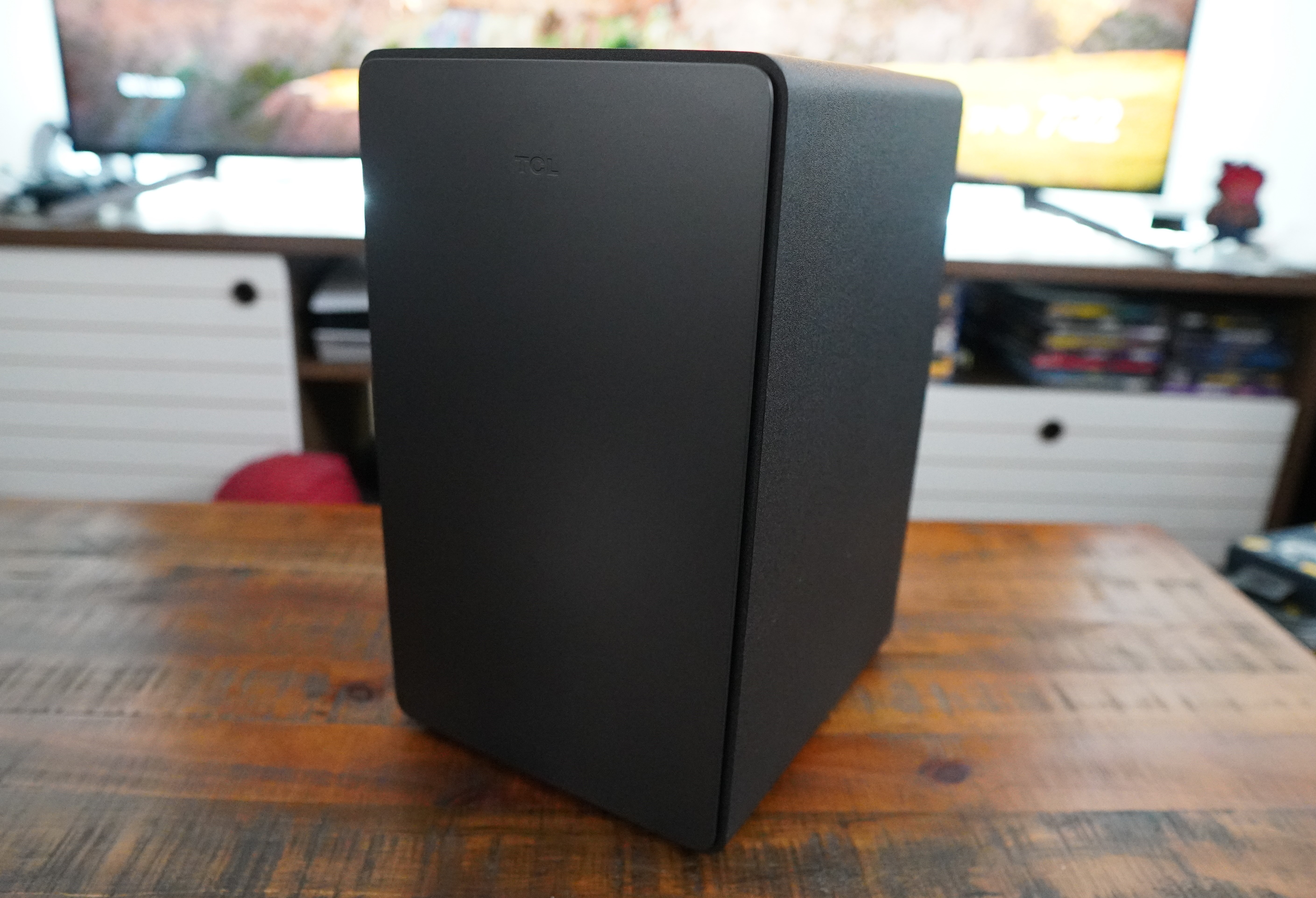 The rears and subs don't really feature any buttons but the sound bar has clickable one on top compiled of Power, Source, Bluetooth, and Volume controls. I honestly may of only used them once always either grabbing the remote or my smartphone. Whatever choices you make there you are presented with an LED light that illuminates within the speaker grill. It can be changed to either White, Sunset, or Ocean.
TCL Q Class Q6510 Home Theater Soundbar includes HDMI cable, power plugs, wall mounts, remote.
Setup / Features
Putting the Q6510 together didn't take long, first connecting the sound bar to the TV via HDMI eARC and then connecting the rear speakers to the subwoofer. The subwoofer is wireless as I have it next to my couch as suggested and the rear speakers are wired(they have a good amount of length FYI) which I have on each side of my couch which interesting enough the colors blend together perfectly.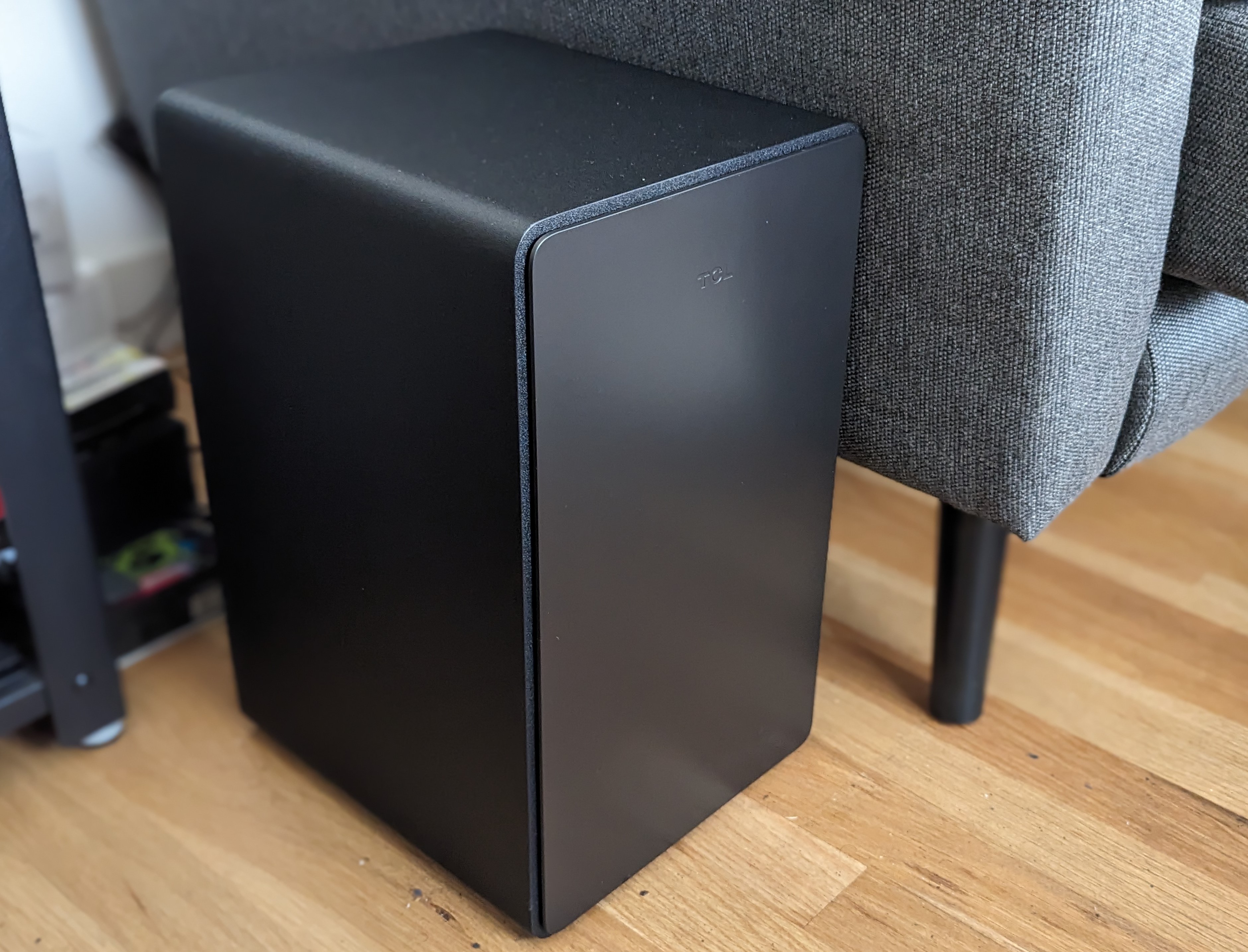 Its remote is a nice size with a display and array of buttons ranging from:
Level – Bass / Treble
Mode – Movie, Game, Sports, Standard, Voice, Music
Effect – DTS, Light, BassBoost, Dialogue Enhance, Surround Enhance, Night
They are all pretty much self-explanatory and help in their own way depending on the scenario you are going for. I tend to switch up the modes if I'm playing a game, taking in some football, or just watching a action packed film. Also if the remote may be too much for you, accessing this on the app gives you a better detailed look at what each function does.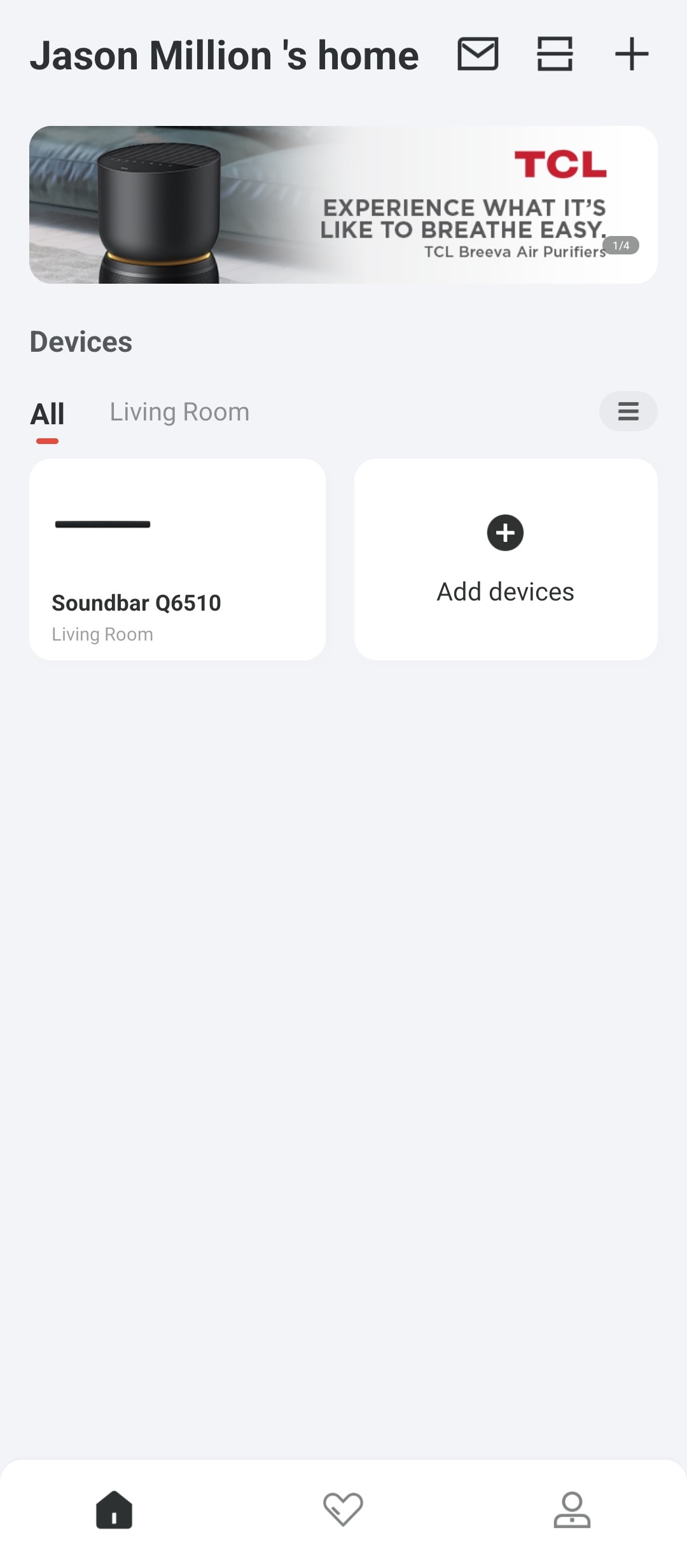 If you want to take things further it has a Auto Room Calibration called AI Sonic which will try and tailor the surround system to your living space. I have tried it and can notice a difference in sound. I'd say give it a test run and toggle on and off and see if you notice the slight alterations.
Sound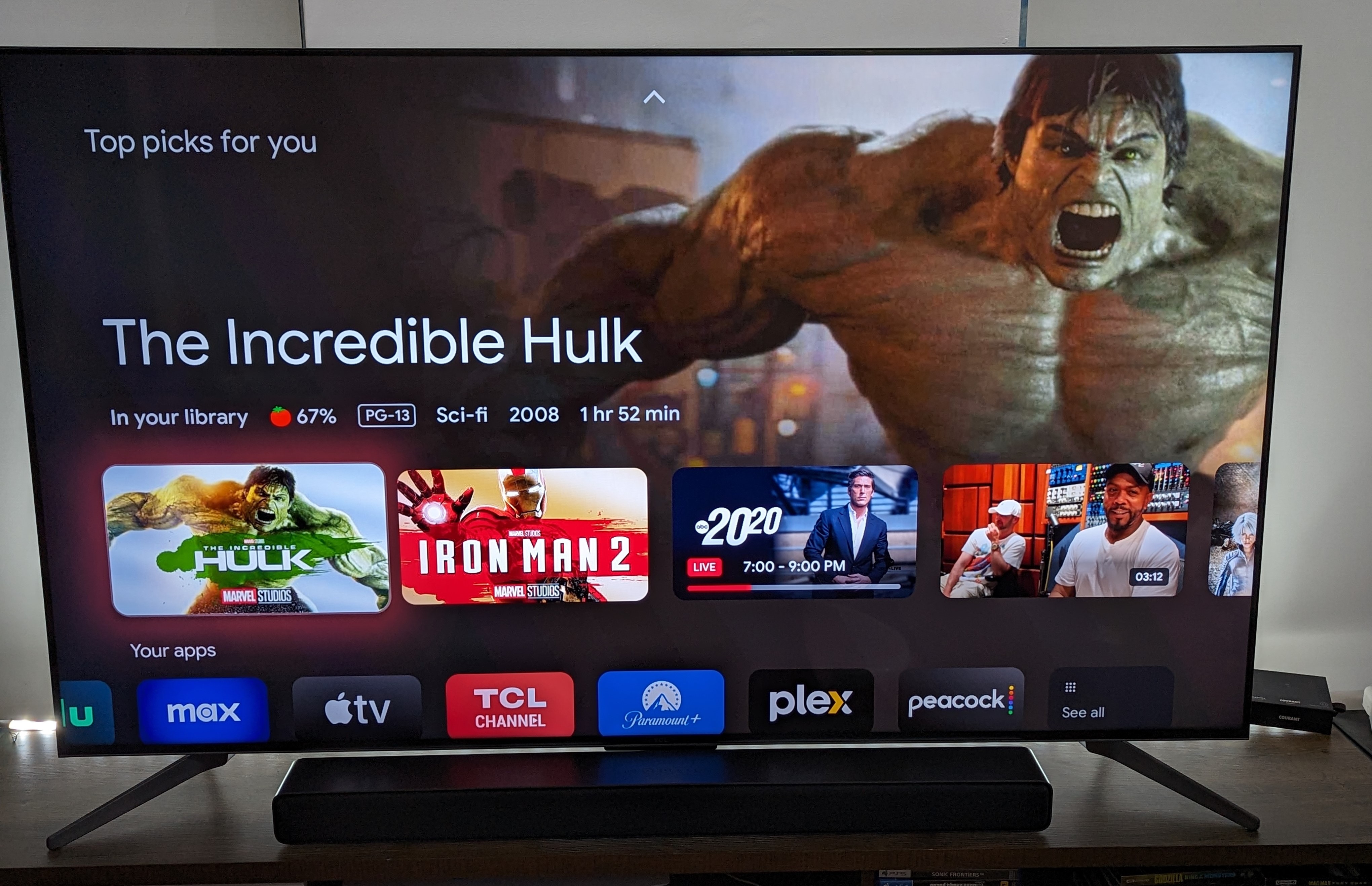 This is a 5.1 Channel system that's pumping out 430W of audio power at you. TCL specifies it has a total of eight speakers altogether. Q65150 supports Dolby Audio and DTS Virtual: X to help immerse you into the listening experience. Over the past few months, I have watched and listened to just about everything ranging from movies, playing games on PS5 and Xbox Series X, and sports telecasts. The rear speakers have been great for catching bits of detail you may not notice. Like whispers / echoes in the movie "The Nun"(MAX), or creatures flying in the background in Godzilla vs Kong(4K UHD via PS5). It also helps when watching sports as you feel like your in the crowd a bit.
The subwoofer's 6.5" Bass speaker / Bass Boost can be felt when watching dynamic action sequences from Multiverse of Madness(Disney+), or The Dark Knight Rises(VUDU) when Batman is fighting Bane the first time. I can even feel the bass a bit at my desk which is adjacent to my couch and sub. Coming from the sound bar you do manage to hear nice detail from it but all depends on the content you are watching. Without using the rear speakers and the subwoofer audio sounds okay on the sound bar but definitely needs the complete package to make itself great.
Verdict
While the Q65150 doesn't have Dolby Atmos it does a stellar job with Dolby Audio & DTS Virtual:X. It's pretty user friendly and the average consumer can adjust to their liking at the tap of a button. Clean aesthetics for those that want it to blend into their home décor. You can get a nice presentation of a the surround system and it's not costing you as much. The system retails for $299.99 but can be found as of this typing at areas like Best Buy and Amazon currently at $199.99 making it even more worthwhile to pair up with your TCL TV or frankly any TV that supports the audio formats.
You can see a quick unboxing of the TCL Q6510 Soundbar Home Theater on Instagram / TikTok