While the main show is undoubtedly the new Pixel 8 Series and the Pixel Watch 2, Google did take some time to bring some modest updates to their premium earbuds, the Pixel Buds Pro. Still holding at the $199 price point (and you can get them for free if you pre-order a Pixel 8), but come in two new colors that match up well with the latest Pixel phones devices, the Pixel Buds looks to be re-energized and remain stable within the Google Pixel portfolio.
Let's start with the colors. The Pixel Buds currently come in the following colors, Coral, Fog, Charcoal, and Lemongrass. Google will now add Bay (which matches up with the new Pixel 8 Pro color), and Porcelain. Both have been designed to complement the Pixel 8 and 8 Pro and the Pixel Watch 2. So if you are a Ludarcis fan, you be able to cooooordinate (brownie points if you know where that reference is from, leave a comment of the you think it comes from!).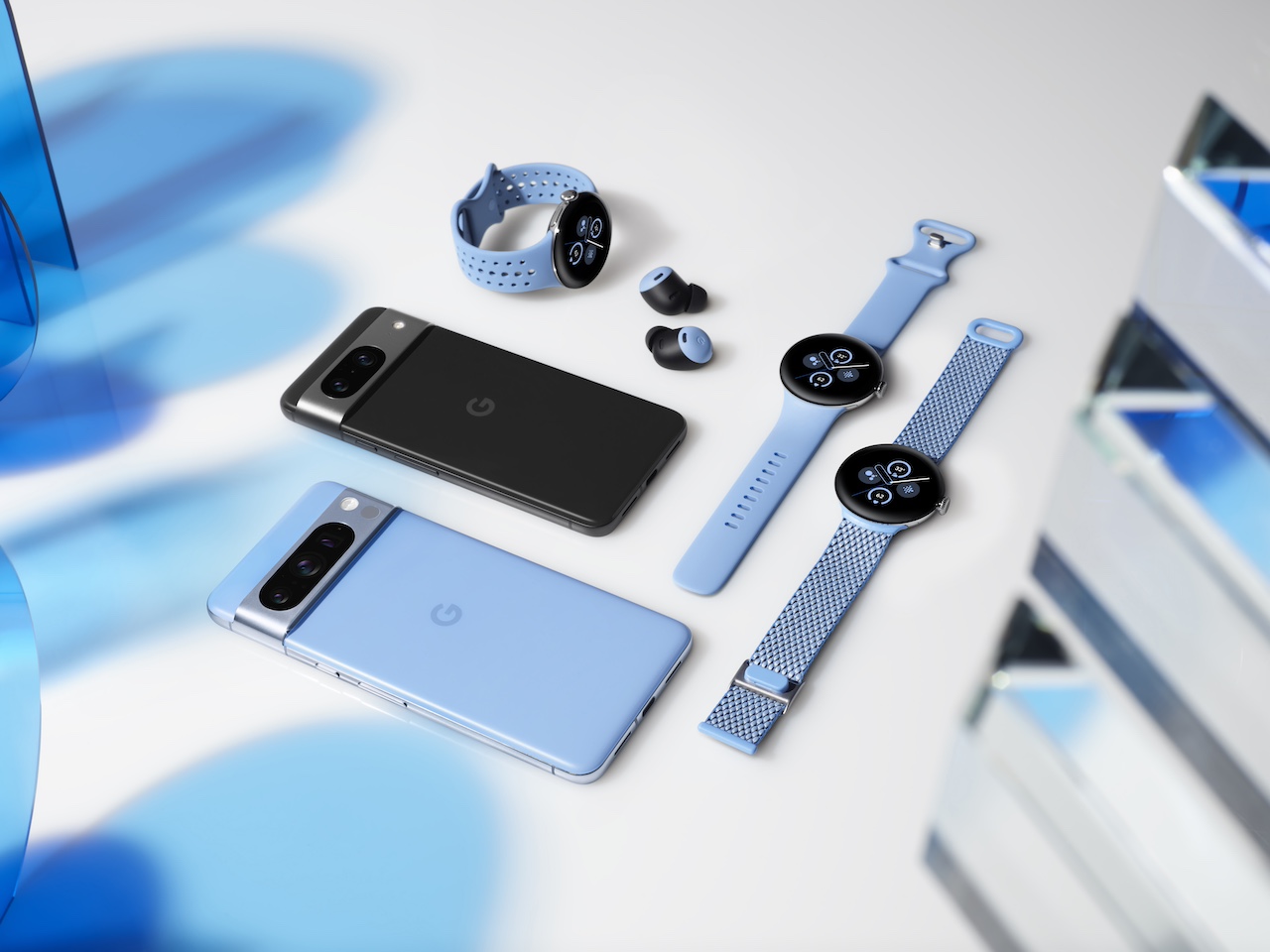 Now after you get all fashion forward, let's talk about some of the new features of the Pixel Buds Pro. Google mentioned that this fall, the Pixel Buds Pro will get AI-powered improvements. These software updates will be available to new and existing Pixel Buds Pro users. One of these features, the Pixel Buds Pro will support Bluetooth Super Wideband. This will double the bandwidth for voices, making you sound fuller and clearer when talking to others. Another will be Clear Calling on Pixel, which will reduce the noise around the person on the other side of the call, allowing you to hear them even more clearly. And then there is Conversation Detection. The Pixel Buds Pro will use AI to know when you started speaking. If you are listening to music, it will be paused and the earbuds will switch to Transparency mode. When your conversation has ended, your music will resume and Active Noise Cancellation will turn back on.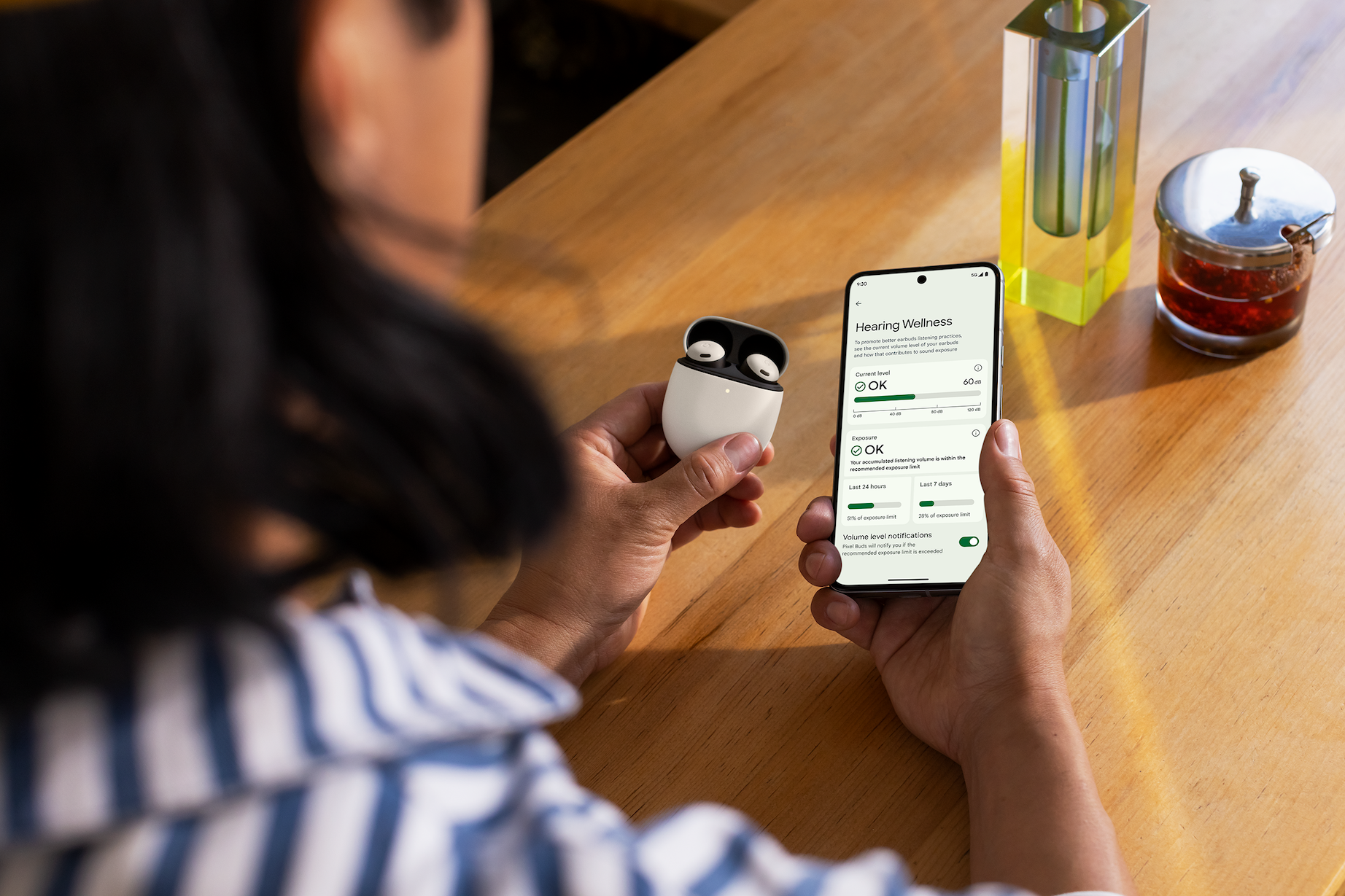 Once you move a little bit away from the call-related features, the Pixel Buds Pros will do what it can to protect your ears as well. It will let you know how loud you've been listening to music over time and let you know when to lower the volume to help you maintain hearing wellness. I personally like to crank that music, so we'll see if I end up fighting the Pixel Buds Pro over what I think is an appropriate level haha. Now if you are a gamer, the Pixel Buds Pro will help with a new low-latency gaming mode, which will automatically turn on when you open a compatible game on your Pixel phone. This will cut latency in half for a more dynamic gaming experience. It will be interesting to see how useful this will be and exactly how many compatible games will be available that this works with.
To wrap up, if you are a Chromebook user, there will now be a PIxel Buds app for Chromebooks. This web app will let you quickly make changes to earbud settings, switch noise control mode, and install firmware updates. All this is in addition to the great features it already has with Premium sound and Active Noise Cancellation and Multipoint connectivity allowing you to change sources automatically.
So will you be picking up one? Hoping to get one for free with the purchase of a Pixel 8? Let us know in the comments.