Working on a laptop is really convenient and these days, most people don't even bother picking up a separate desktop for the home. However, laptops come with sacrifices, mainly a serious lack of ports and the need for charging. This can be remedied with a docking station. If you don't know what a docking station is, it's basically a device that extends the functionality of your laptop by providing extra ports and power so that your laptop can function more like a desktop. For instance, the Startech.com USB-C Triple Monitor Docking Station (#116N-USBC-DOCK) provides
The Startech #116N-USBC-DOCK is a desktop docking station that provides extra USB-A ports, extra USB-C ports, an Ethernet port, and audio jack, and the ability to connect three external displays. What it doesn't have that some other docks have though is an SD-card reader. While not a deal breaker, this is useful for those who are content creators who need to upload files from their cameras.
We'll skip most of the usual features here and go straight to external display usage which is what makes this dock special. The Startech #116N-USBC-DOCK allows for three external displays via a combination of 3 x HDMI 2.0 ports and 2 x DisplayPort ports. It supports 4K @ 60HZ on Video 1 and 2 ports and 4K @ 30Hz on Video 3. It supports a wide range of laptops including M1/M2 Macbook, but requires installation of the DisplayLink driver for it to work properly. This driver is supposed to automatically install itself, but I had to download the driver manually for some reason for it to work. The main thing here that I love is being able to output at 4K @ 60Hz.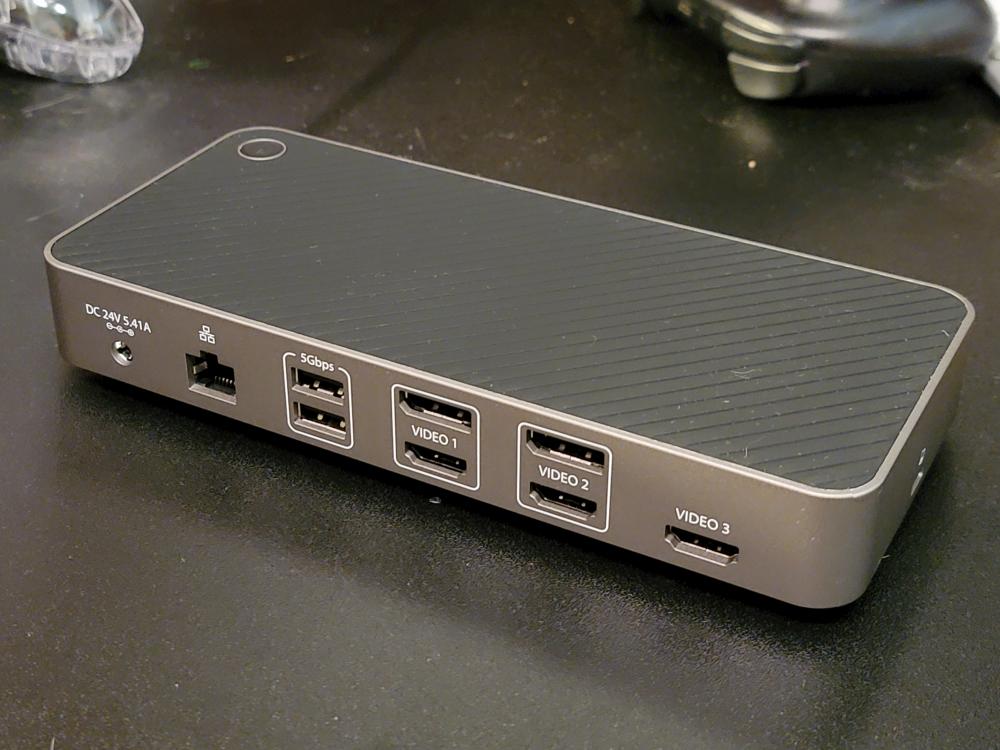 Aside from that, the rest of the docking station is pretty good. I appreciate the extra USB-C ports in the front that can be used for charging other devices
The Startech.com USB-C Triple Monitor Docking Station (#116N-USBC-DOCK) is a great docking station if you are in need of additional external monitors. I love that it gives you the option of either HDMI or DisplayPort. The docking station is also built quite nicely with the aluminum surround and rubber textured top. While it is missing a media card reader, this is only a big deal if you use this type of storage format and need it. Otherwise, the 116N-USBC-DOCK has all the ports you'll need on a day-to-day basis.