CD PROJEKT RED has revealed details concerning the programme of this year's Promised Land Art Festival as well as Open Day, a unique event bringing together professionals working in film, gaming, and other creative industries, which will take place from September 2nd to September 6th in the EC1 complex in ?ód?.
This year's Promised Land Festival will be full of exciting talks about creative topics such as 3D art, illustration, animation, storytelling, and the technology behind game development and film. The talks will be led by industry experts including, among others, Masahiko Otsuka, co-founder of studio Trigger responsible for Cyberpunk: Edgerunners, Brian Matyas who was working on The Mandalorian as a character designer from Lucas Arts, Kamila Szutenberg who is known for her work at Wizards of the Coast, and Ben Erd — Lead Character Artist from Blizzard, who will talk about Diablo IV. Among the invited artists there is also Jama Jurabaev who just finished his work on Star Wars: Ashoka and Bastien Lecouffe Deharme. 

The program also includes hands-on workshops such as sculpting, led by the well known Tomasz Radziewicz together with Romain Van den Boghaert, and oil painting with Marcin Minor, which provide attendees with the opportunity to learn skills of traditional arts. Participants will also have the chance to chat in person with experts from a variety of traditional and digital art fields.
The festival's complete program can be found here, on the official event's website.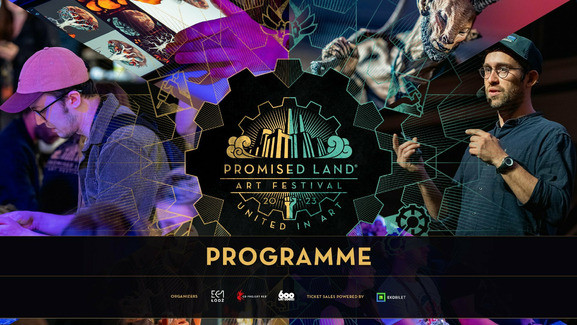 Promised Land Art Festival aims to support the exchange of knowledge and experience, encourage networking, and bridge the gap between traditional and digital art. The festival is aimed at both established professionals who want to develop their skills and at budding creatives who want to learn more about the creative industries. The festival will be accompanied by a one-day-only event, Open Day which will include additional talks, a discussion panel, and a portfolio review sessions led by professionals such as Sebastian Kalemba and Lucjan Wi?cek from CD PROJEKT RED.
Tickets for Promised Land Art Festival 2023 are available on the festival's official website. The ticket provides access to all the events during the festival as well as Open Day. Those who are interested in only attending Open Day can visit the dedicated website to purchase tickets for the event exclusively.
Promised Land Art Festival is organized by CD PROJEKT RED. Among its partners are Adobe, Epic Games, Wacom, Vicon, Logitech, Autodesk, Samsung, Ekobilet, OSHEE and AMD. Promised Land Art Festival is held under the auspices of ?ód? City Council as part of the "600 years of ?ód?" ("600 lat ?odzi") and "EC1 ?ód? – The City of Culture" ("EC1 ?ód? – Miasto Kultury") promotional programmes. More information about the festival is available on its official website.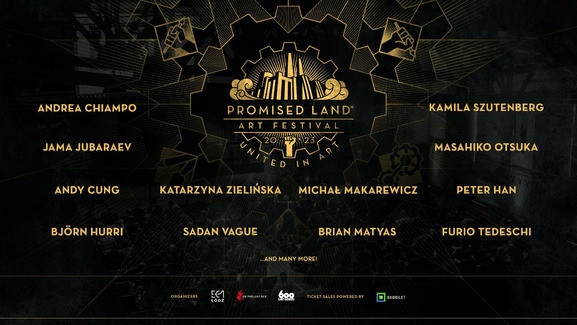 For more on CDPR and gaming, follow me on Twitter and other social media here