Moment has been making some of the best mobile photography lenses for a decade. For context, ten years ago, the standard in mobile photography was the dual 12-megapixel sensor found in the iPhone 7 Plus. In that time the camera on your phone now probably sports a densely packed sensor (48-megapixels or better) and includes focal length options ranging from ultra-wide to super-telephoto (looking at you Samsung Galaxy) and in response, Moment has announced the introduction of their T-Series of Lenses. Built for larger sensors and camera lenses, Moment has their eye on the next decade of mobile photography.
8 Moment T-Series Lenses Announced
If you're interested in expanding your mobile photography game, Moment's T-Series will bring their high-end lens options to the new T-Series mount. Included are both the gold and blue flare versions of the Anamorphic 1.33x and Anamorphic 1.55x lenses, the Tele 58mm, the Wide 18mm, the Fisheye 14mm, and the Macro 10x lenses are all getting the T-Series upgrade. These lenses will be constructed with a wider mount to fit current Android phones as well as the upcoming iPhone upgrade.
Additionally, these lenses are constructed of aerospace-grade aluminum and stainless steel, while the lens elements themselves are made of low-dispersion fluorite – a similar process found in Sony's GM series glass – to keep chromatic aberration and distortion at a minimum.
What About the M-Series
If you're like me and have already invested in some M-Series lenses, fret not. Moment has confirmed that they will continue to make and support the M-Series lenses and that they will continue to be an option for phones going back to the iPhone X. Moment also announced that many of their newest Cases with Drop-in Mounts will continue to be compatible with the all-new Drop-in T-Mount (iPhone 13 and newer; Google Pixel 7 and newer, Samsung Galaxy 23 and newer).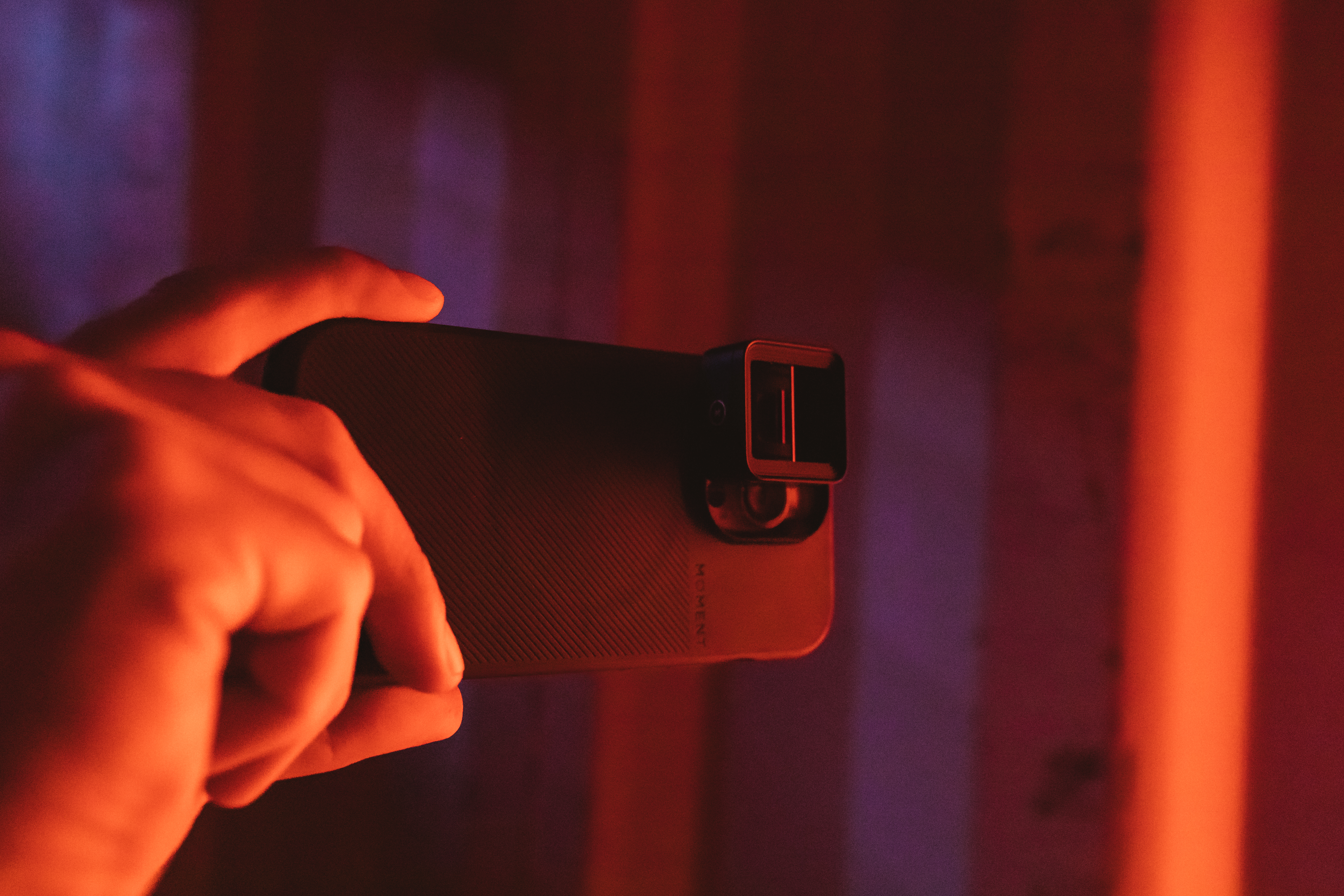 If you've since upgraded your device or are considering upgrading to a T-Series lens to see what it's all about, Moment will be offering a trade-in program for existing customers. This program will run for the first 120 days of the launch and is a great opportunity to score a deep discount on a new T-Series Lens.
Moment T-Series Lens List and Pre-order Links
Excited as I am to try out the newest Moment lenses? Check the compatibility chart below to see if the M- or T-Series Lens suits you. You can preorder your lens via Moment – expected ship dates starting on 9/7.