Nothing has been picking up steam since it released its first product the Ear (1) in Summer 2021 and its successor the Ear (2) in white came out in the Spring. Ear (2) Black arrived alongside the launch of the Nothing Phone (2) bringing a nice colorway and possibly one of the cooler looking earbuds of the year so far.
Style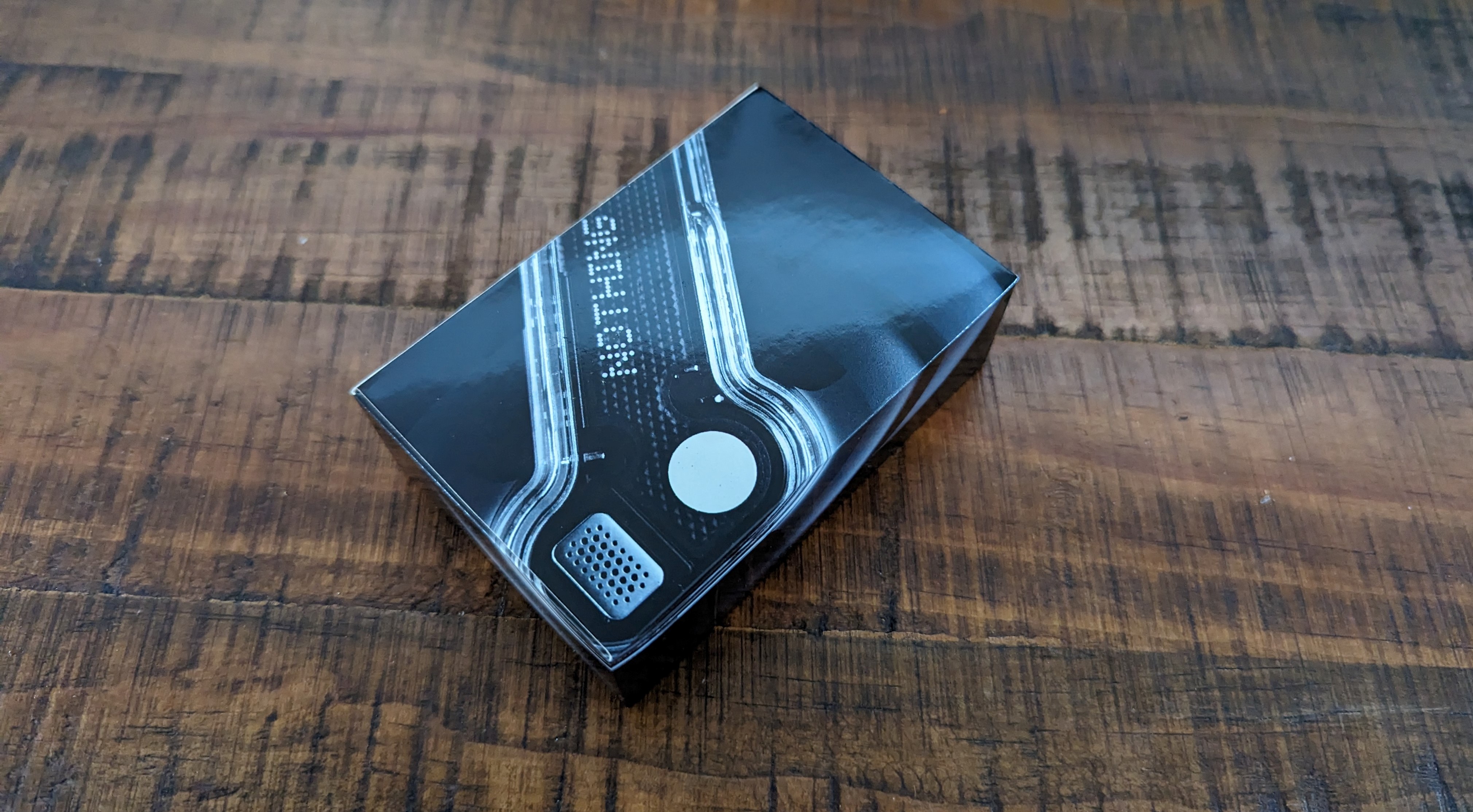 Nothing is known for its cool transparent designs and the Ear (2) is right up there with it. For starters the see through case is a smokey black that lets you see the earbuds themselves inside and if you flip over you can see where they are connected. It has a spot for your finger to easily open the boxy case. Open that up and you see the earbuds chilling and between them is the words "ear(case)". Just cool little techie touches. They charge via the USB-C cable on the back but also support wireless charging.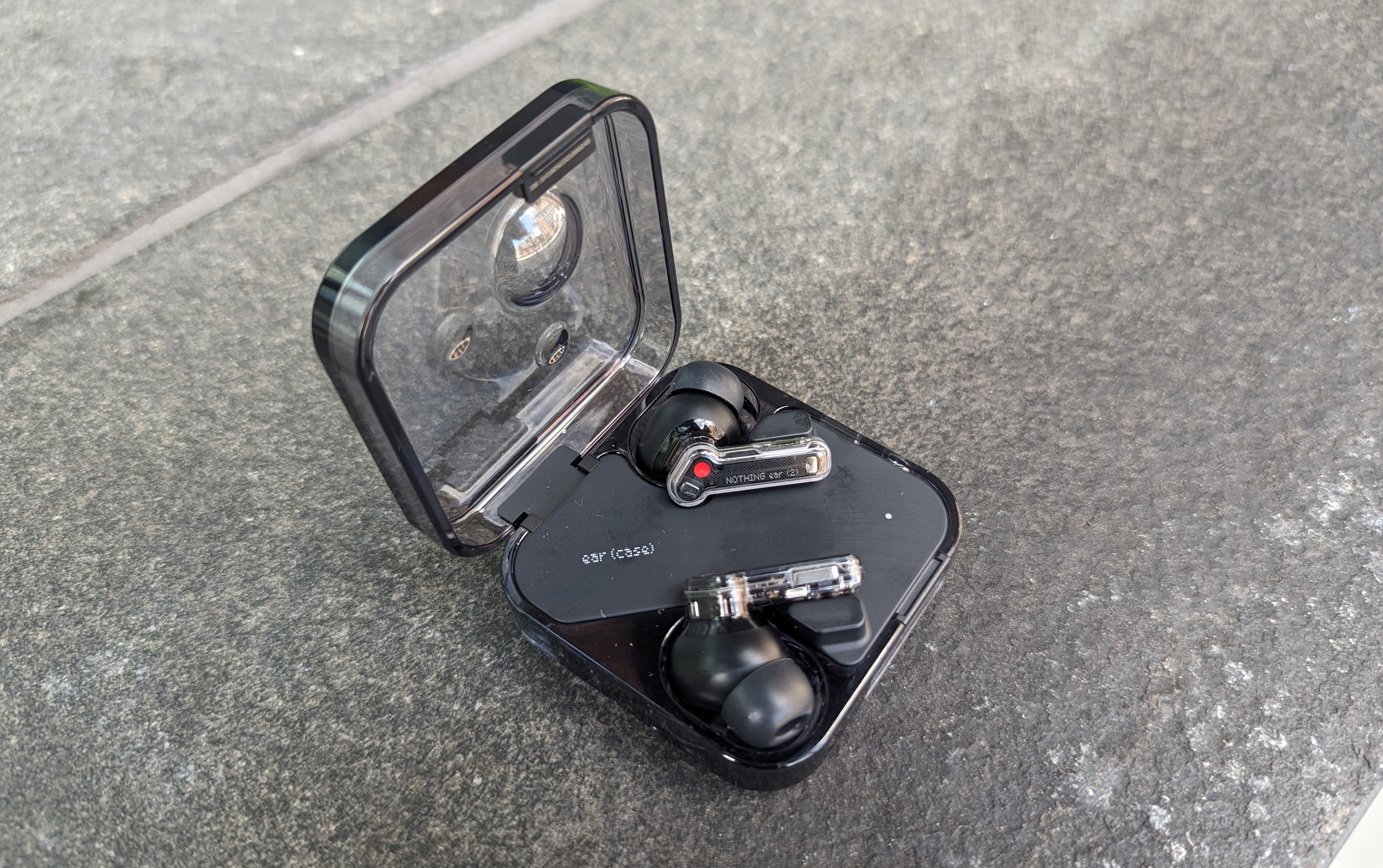 The earbuds are pipe style, which is like the OnePlus Buds Pro 2, Apple AirPods, and others. Like the case the stems are transparent letting you see the little microchips and mics on it as well as wording "NOTHING ear (2)" on each. The only difference is the left ear has a white dot and the right has a red dot to make sure they are put back in the right slots. The case itself weighs 1.83oz while each earbud is only a minor 0.16oz each.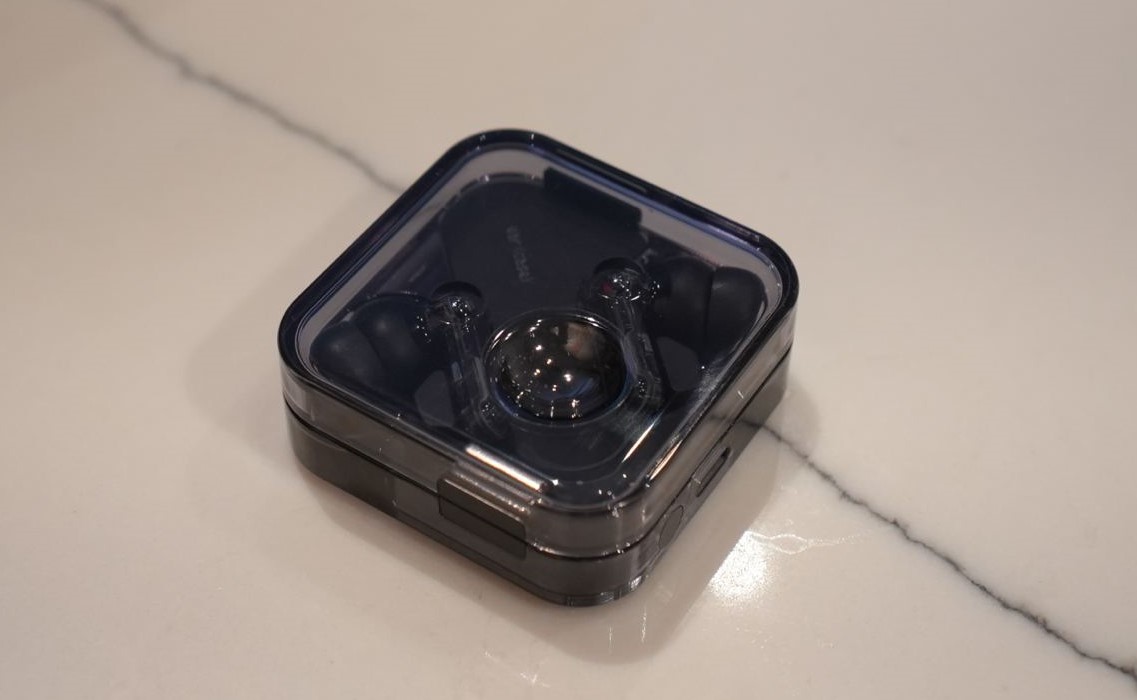 You do get some protection with the case being IP55 rated while the earbuds are IP54. They are typically about the same protection from limited dust and some water. The case has just a bit more protection such as water spraying.
Nothing Ear (2) comes with a USB-C cable and various Ear Tips.
Features
The Ear (2) uses squeezes on the stems to access different options like play controls, answering calls, and noise cancelling. They can be modified slightly like for voice or volume controls via the Nothing X app. Within this app you can get access to Noise Control which is the ANC and Transparency modes. ANC has different levels of ANC including an Adaptive one that adjusts to your environment. There is also Personalized ANC which relates more to your hearing.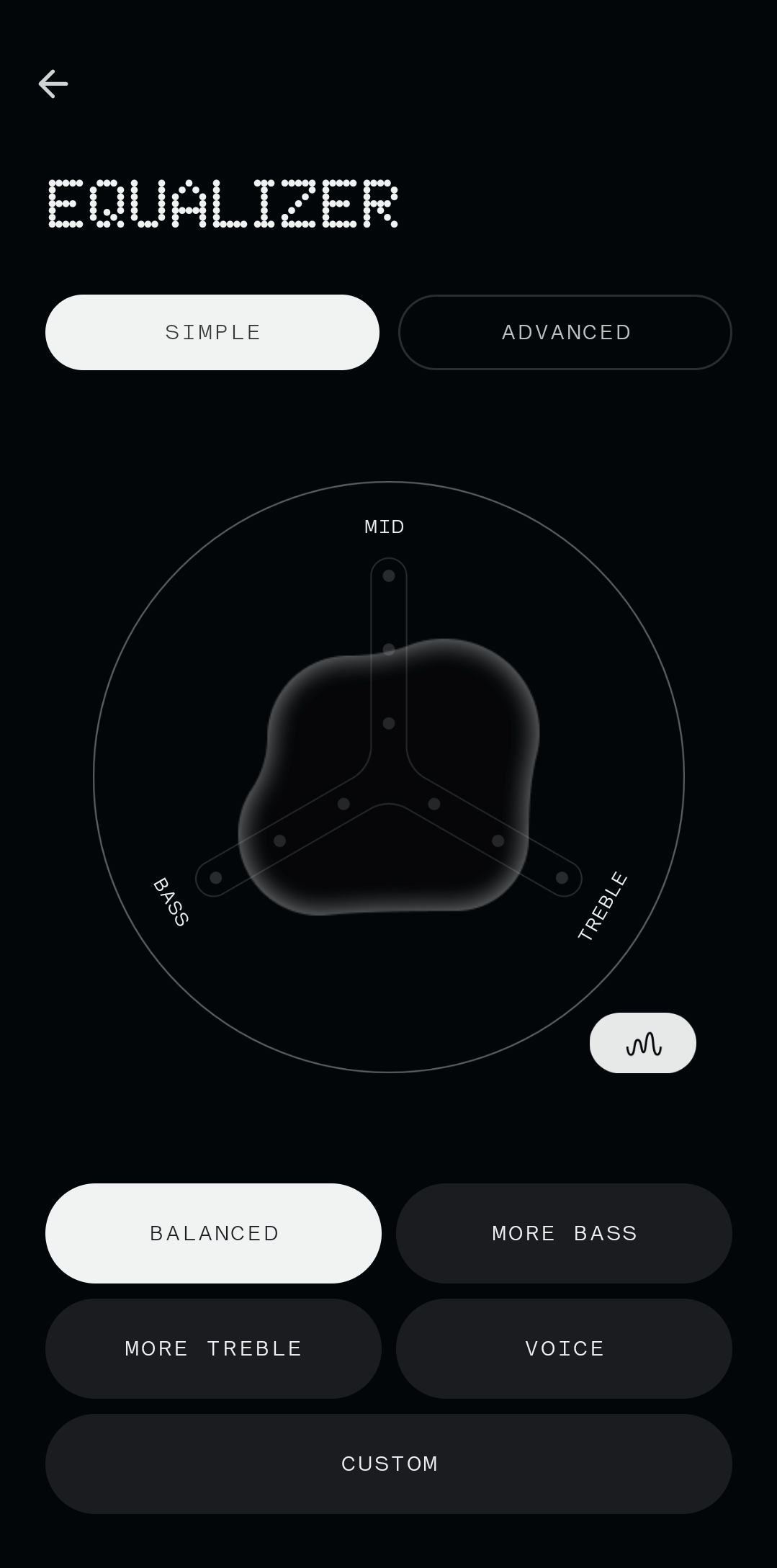 If you jump into the Equalizer section, there are Simple and Advanced options but there is a Personalized feature in this as well. It will take you through a listening test and show you a graph at the end comparing your listening to the regular settings and you can easily toggle it on/off and adjust the Intensity and if you want it Soft or Richer.
You can use two devices at the same time with the Dual Connection feature which allowed me to have my iPhone 14 Pro and Google Pixel 7 Pro working seamlessly together.
Sound
You are getting 11.6mm dynamic drivers packed into each Ear (2) earbud. They have a nice clean sound profile hitting on all areas. You get details in the music, the feel of the vocals right in the middle not being pushed too far upfront or too far behind and a sweet kind of bass on some tracks. Even on a bass heavy track like "Put your Hands Where My Eyes Could See". Good thing though is you can go in the app and tweak the sound to your liking with its extensive equalizer or as mentioned earlier do a test to have your personal fit. Codecs supports AAC and the High-Res LHDC, but the latter isn't on a wide range of phones. I would have liked them to at least support LDAC has become a bit more adopted on phones.
Experience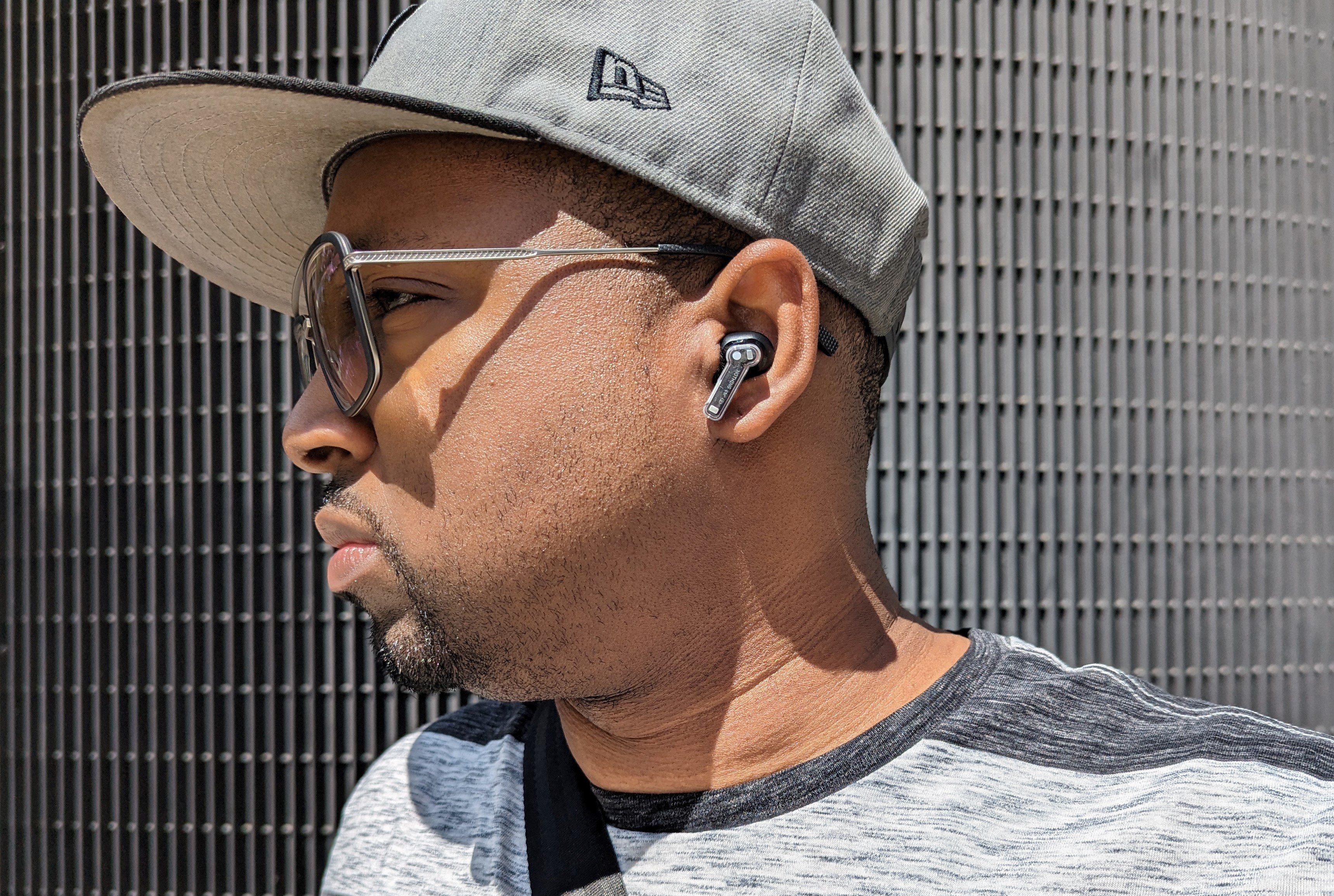 One of my places to test out the noise cancelling was on the train which I take daily back and forth to work. ANC did a good job of knocking out my surroundings. Walking the streets, the transparency mode is okay but could do better of lending me an ear to my environment.
Battery life on these is superb as they are slated to give 36hrs (no ANC) or 22.5hrs (ANC on) and I can't recall how often I had to charge them. It helps they also have fast charging so you can get 8hrs off 10mins.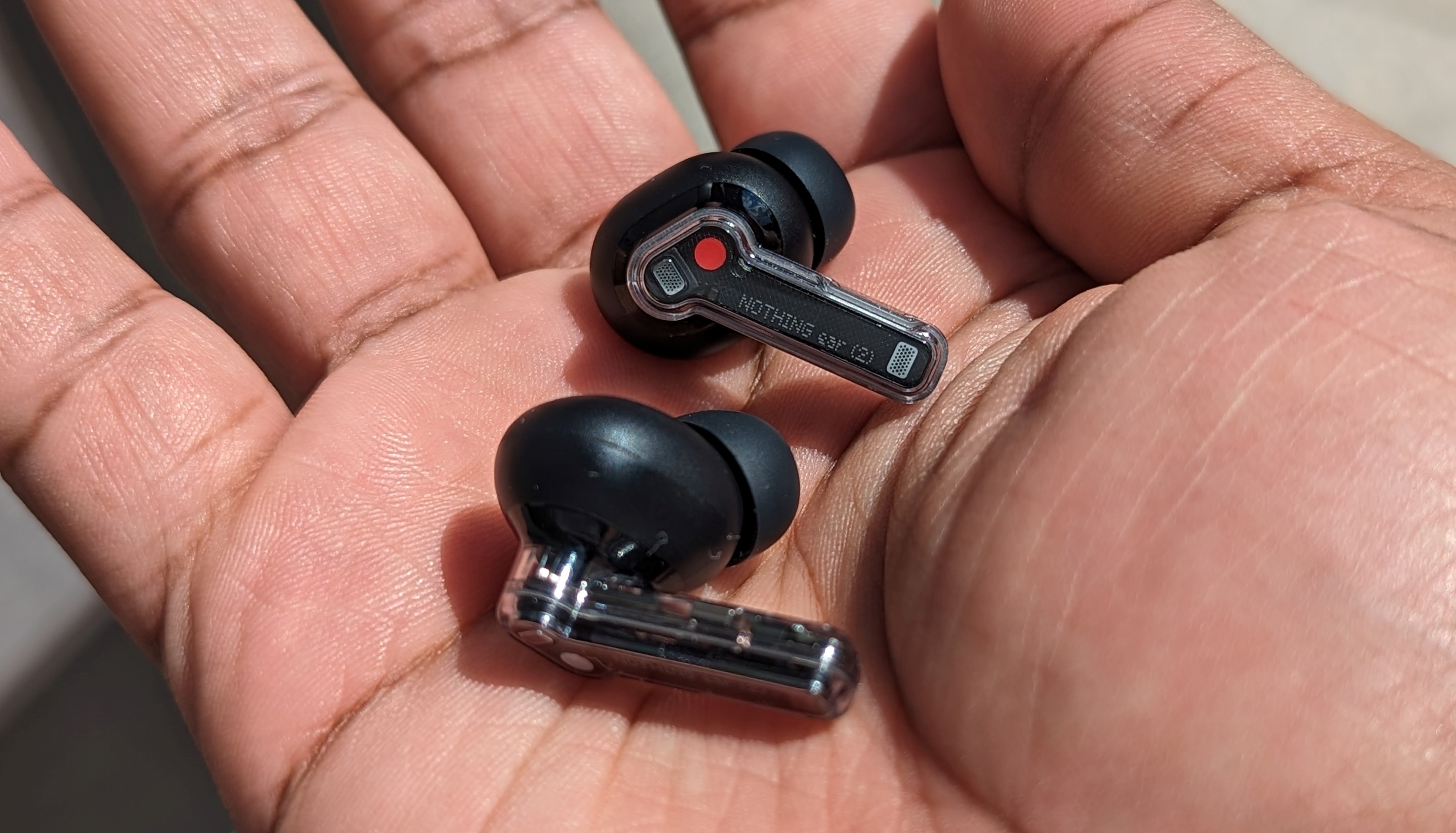 Wearing them for long periods I didn't really experience much discomfort from them, which is a plus.
The case since its transparency can pick up smudges so you may have to wipe it down here and there.
Verdict
I have been having a great time with these. They have a nice sound profile overall, and the levels of audio customization can turn even a so-so experience for some into a better outcome. Battery life on these is splendid, ANC is on point, and they just look plain cool. They retail for $149.99 which puts them in the mid-tier price category of earbuds.
You can check our quick unboxing of the NOTHING Ear (2) on YouTube Shorts, Instagram, and TikTok.