It's been quite some time, but Vizio has completely overhauled their TV UI which was known as SmartCast OS. SmartCast had a lot going on but at times felt a bit clunky and overbearing while navigating. With this Vizio has not only changed the look but also the name to simply "Home Screen."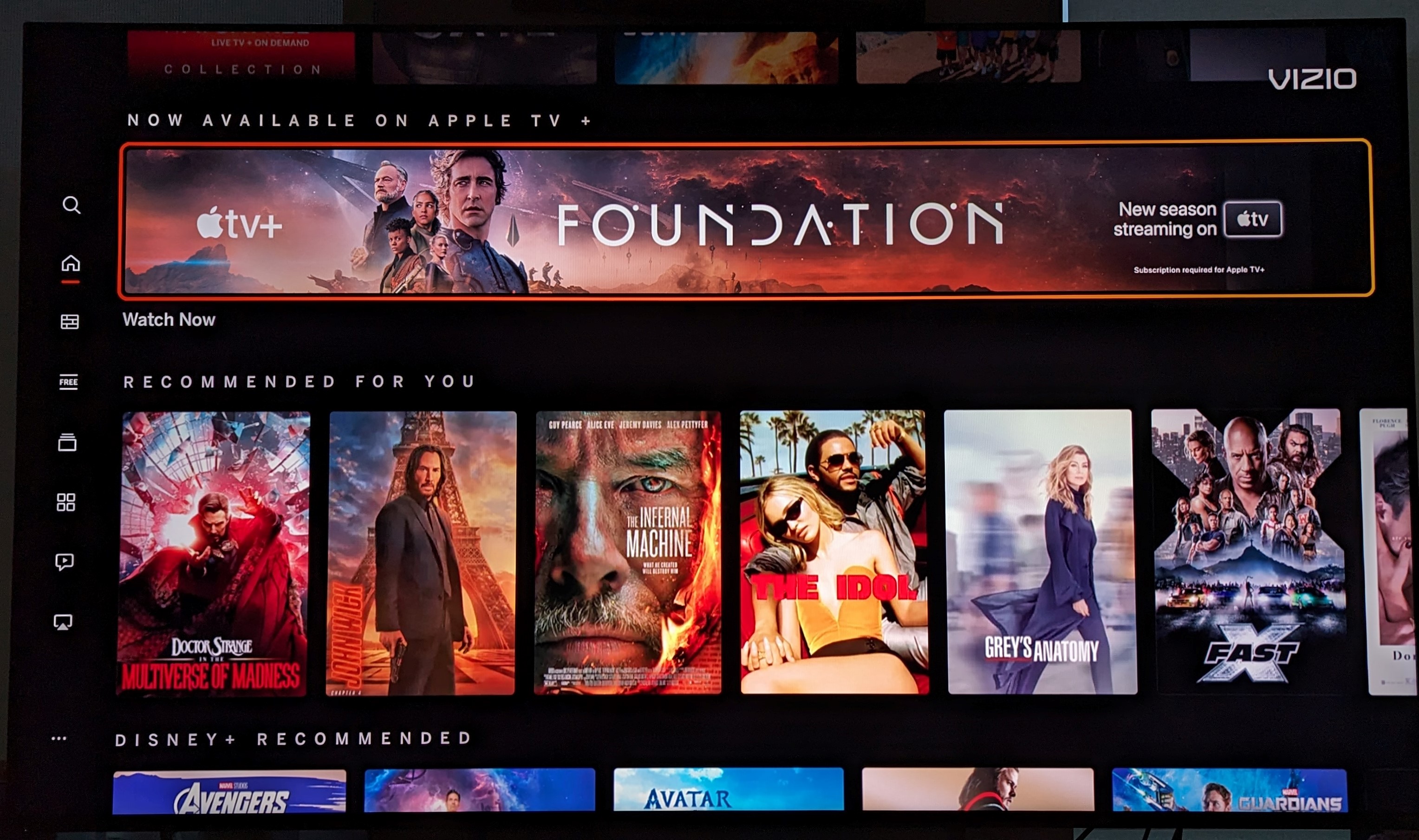 First announced a couple few weeks back it was set to gradually roll out to Vizio TVs from 2016 and current. I recently received it on both my M70Q7 and V555 models on 7/13/23 as it popped up via notification and then proceeded to take me through the steps to have it curated to my liking.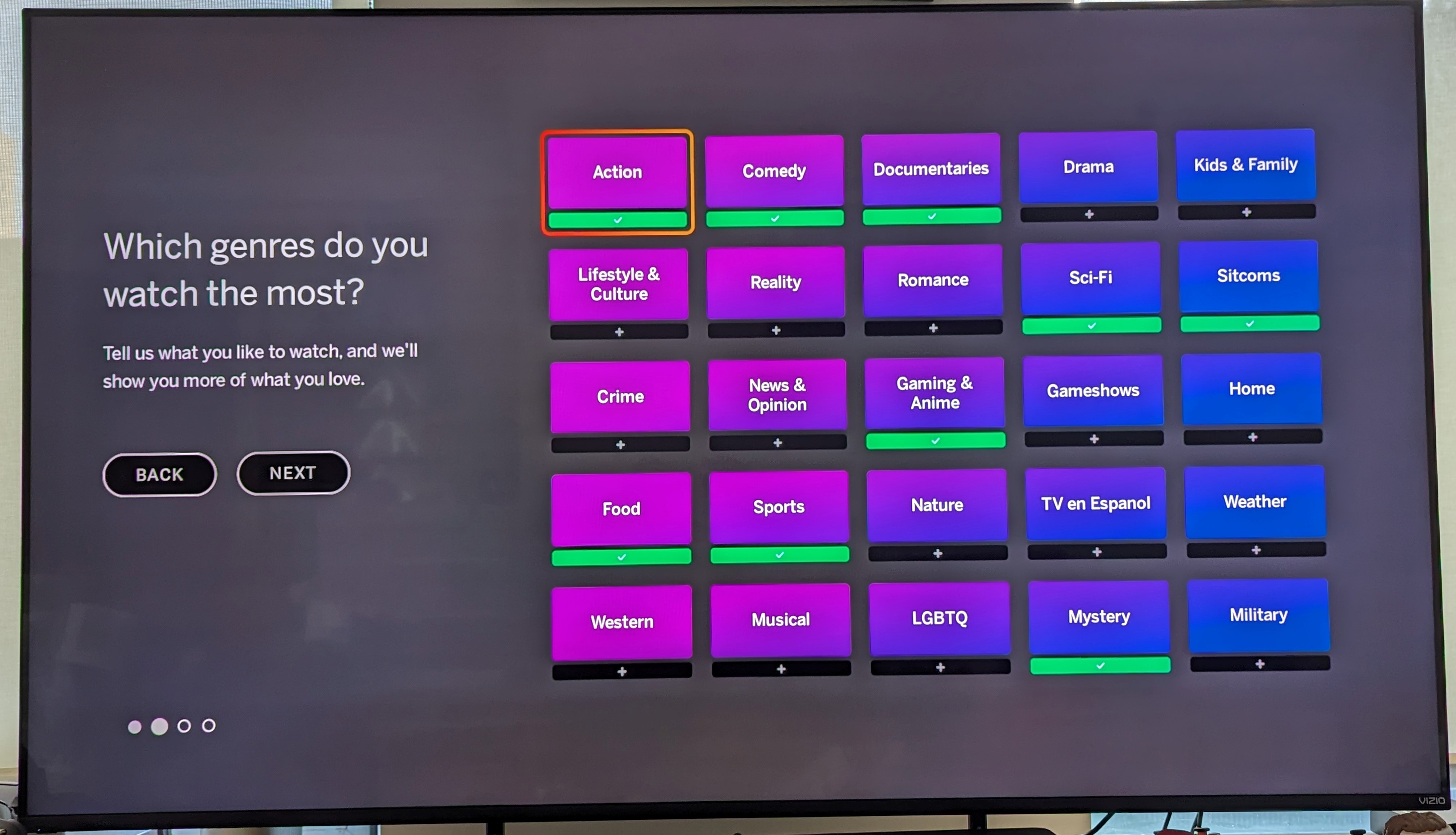 You can tell Vizio took cues from popular streaming services which most are familiar with to create this new setup. For starters when Home Screen pops up you get a Trending Now bar which gives you a visual of the content and a quick description. Better than the running banners they had on SmartCast.
Below this is sections such as Trending Now showing you what can be considered Hot or New, but it has a bit of content Vizio is always pushing such as "Jail," like are people really watching this?
But as you scroll down you get your list of favorite apps you organized and then recommendations of content you already watch for instance for me from the likes of Apple TV, Disney+, etc. Also clicking on some titles will give you the best options to watch it. Like John Wick 4 tells me I can buy it on Apple TV+, Vudu, Prime Video, and how much it costs. While a movie like Avatar: Way of the Water will do the same but also provide apps to stream like Disney+ and MAX.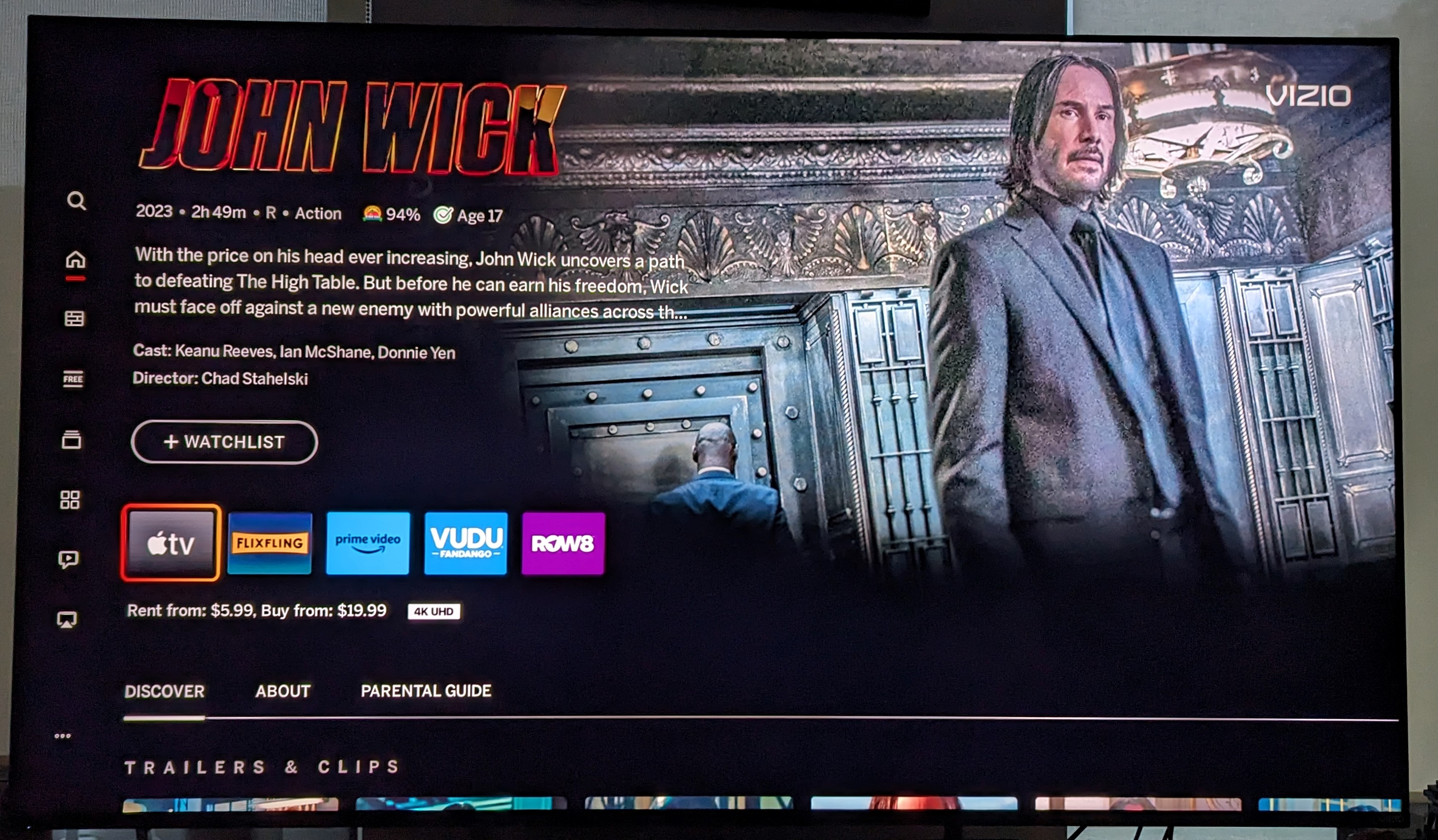 The app section now gives you a brief description of the content it provides and is broken down into categories looking better than before and just easier to navigate.
There is a navigation pull out bar on the left that has options such as Search, Home, Live TV, and others which I already found easier to get to than on SmartCast. This is one of the more familiar portions you see on most streaming content platforms nowadays. Search is more robust giving you Top Searches, Movie Searches, etc.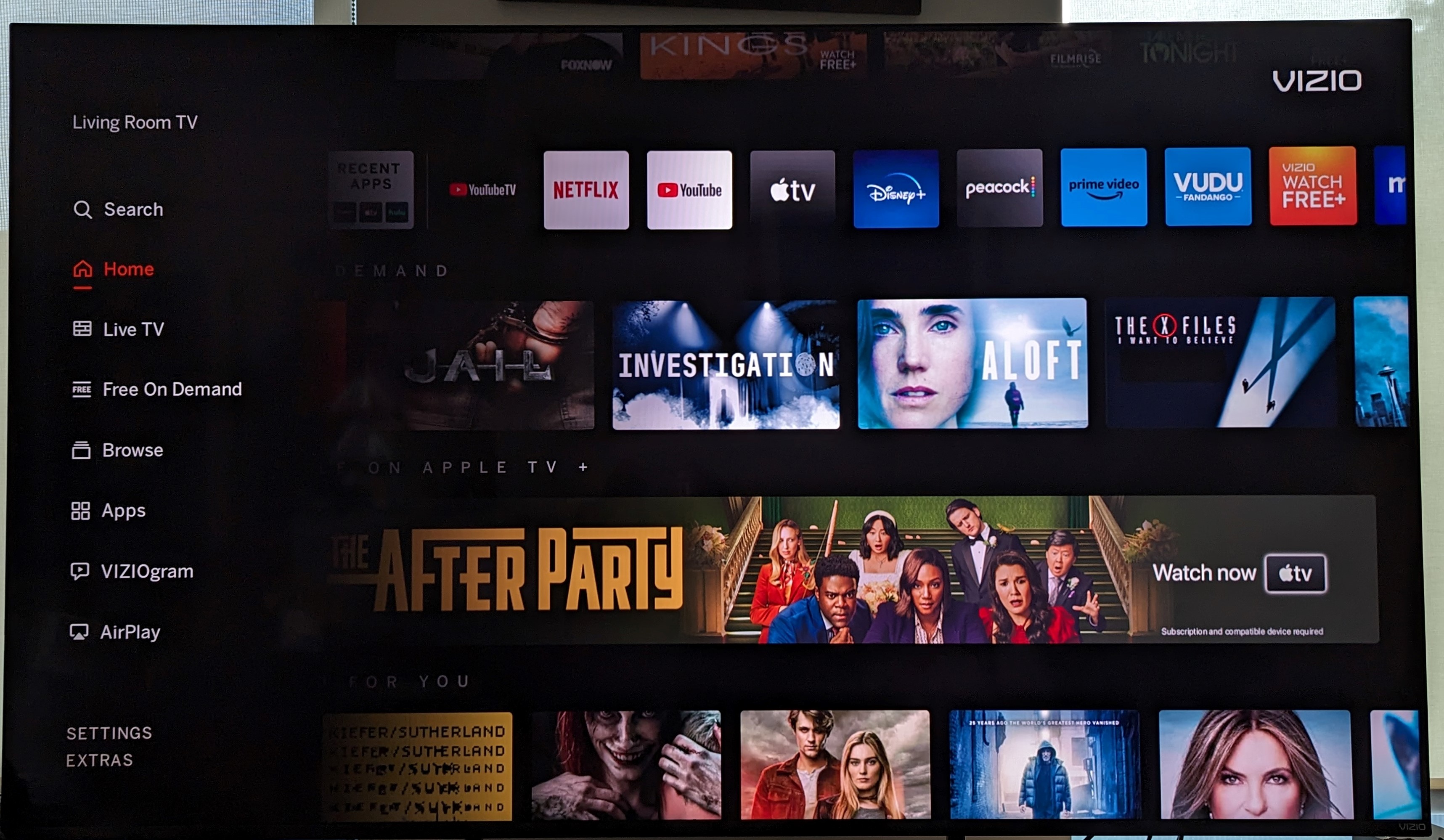 Also, Vizio managed to provide an update to its Vizio Mobile app as well. To me it's a slight revision but it still feels like the prior version to me at best.
As of right now it looks good and hopefully works as good too. Have you received the new Vizio update to your TV and if so, do you like the change from SmartCast to Home Screen?