When the Google Pixel Tablet was teased with some details at 2022 Made By Google event, I immediately got excited and knew it was something I needed in my tech roster of gadgets. I also think it garner much excitement from some because it would fulfill a use some had in regard to tablets. I say some, as this might not be the case for everyone. However, for me, definitely, this was the main reason I started to get amped for this. We'll talk about what this reason was and why the Google Pixel Tablet matters as we dive in a little bit, but first, let's talk about the looks.
Design & Specs
It is kind of hard to see the Pixel Tablet and not immediately think it looks like a bigger Google Home Display. However, this from Google was exactly as it intended it. On the front, the Pixel Tablet very much looks like a slightly larger version of the Google Home Max (11-inch screen), with the signature bezels all around (love or hate them is debatable). Curved edges add a comfortable softness when holding the tablet, and the back has a smooth soft to the touch. Also on the back is simply the pogo pins for connecting to the separate speaker dock, a back camera, and the G logo.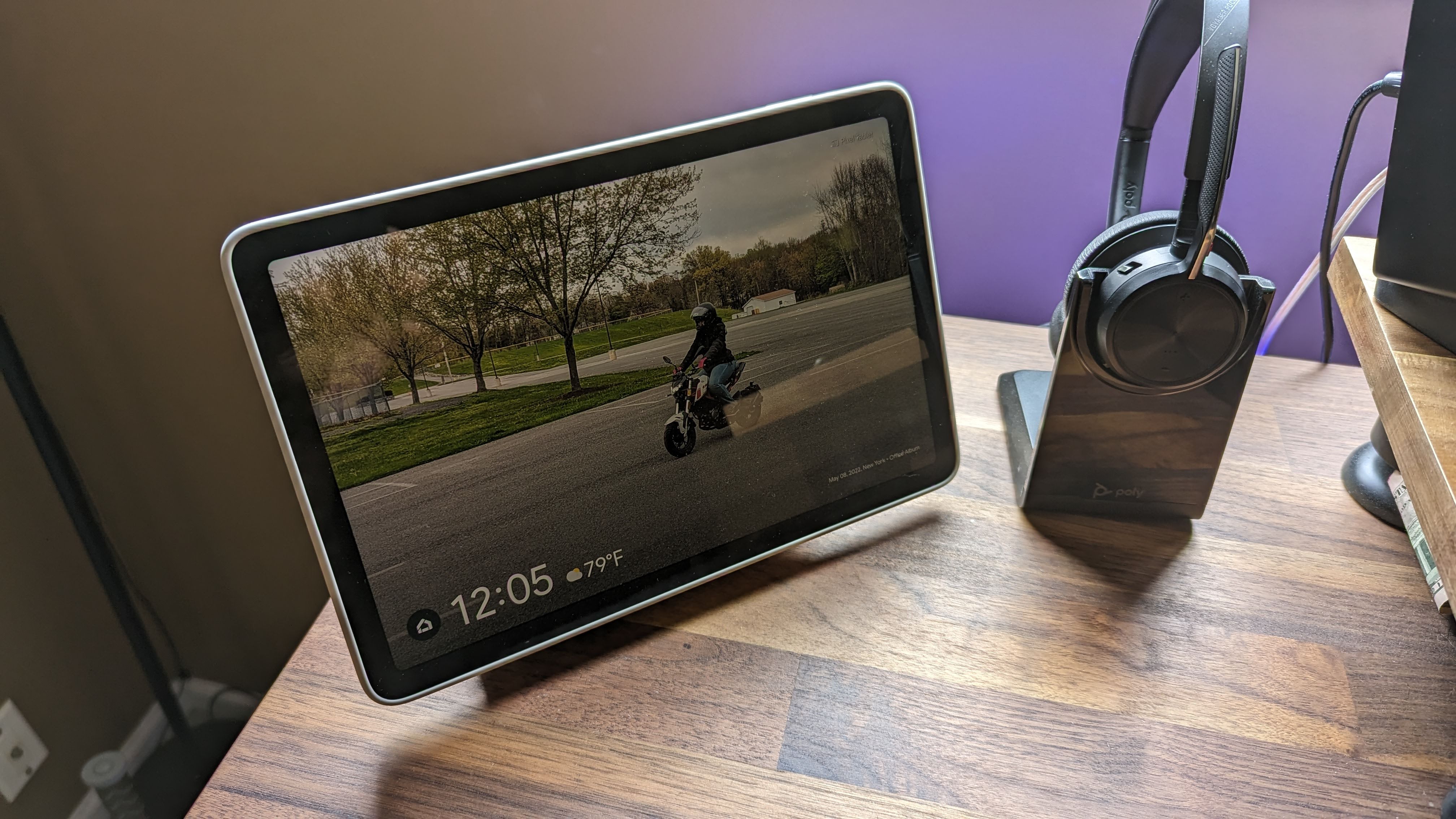 Spec-wise, the Pixel Tablet is powered by the same Tensor G2 processor as the Pixel 7 series. It comes in two storage sizes 128 GB or 256 GB (the review unit sent to us by Google was of the 256 GB storage size). The only real choice selection for the Pixel Tablet is the hard drive size and color options which are Porcelain, Hazel, and Rose. Specs across the board include 8GB RAM, Titan M2 security coprocessor, a fingerprint scanner in the power button, 27 Wh battery, Android 13 OS, 8MP front and rear camera, and a 10.95 LCD screen. On paper, this is definitely a tablet for general consumption and shouldn't be mistaken for any kind of productivity tablet. While you definitely can get some work done on there, it doesn't come with any keyboard attachments or a stylus. It can however support this via Bluetooth keyboards and supports USI 2.0 stylus.
Why The Google Pixel Tablet Matters?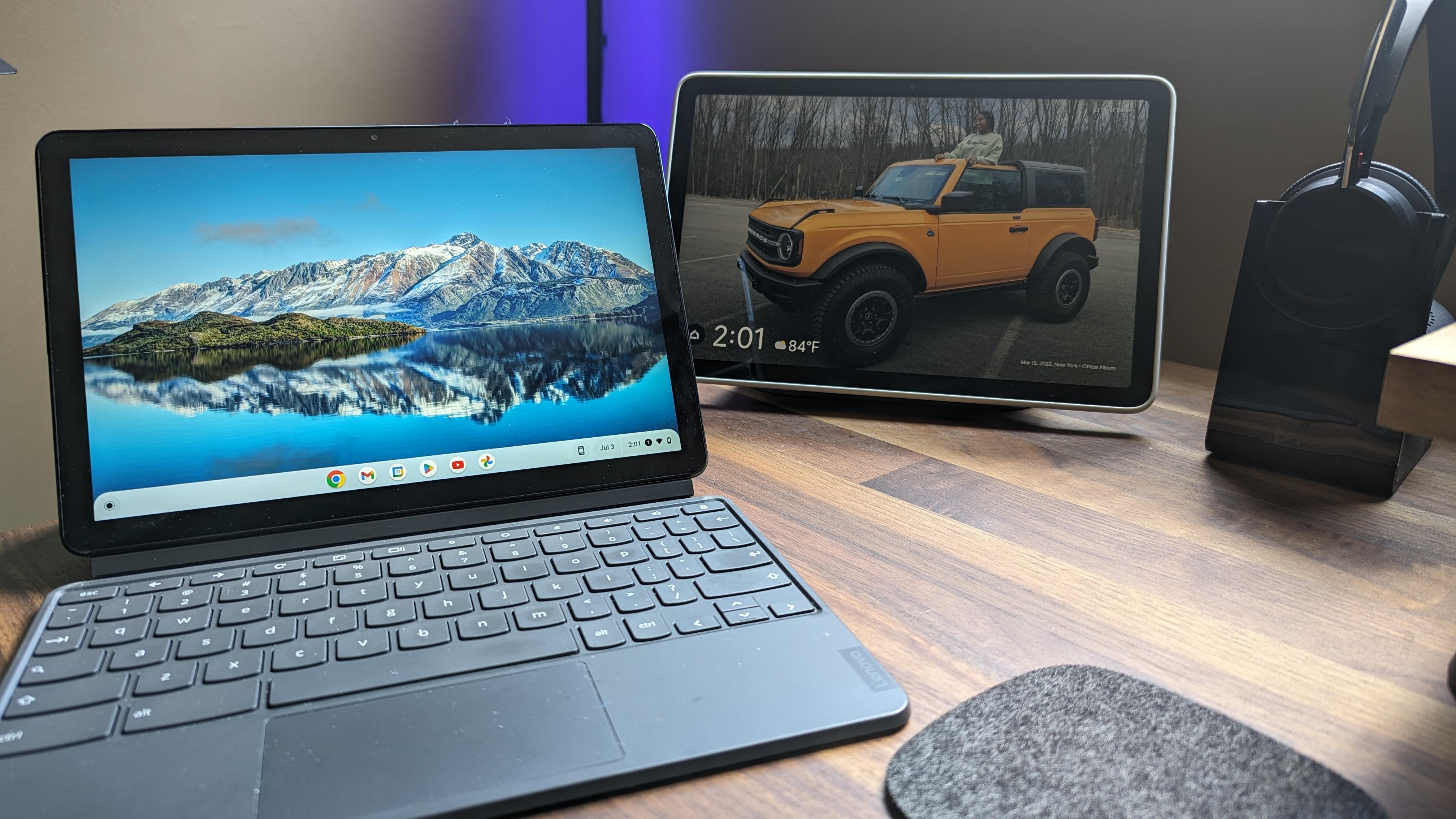 Okay, I figured before I talk about what my experience has been with the Google Pixel Tablet, we get to why it matters and why I was excited about it. On paper the Google Pixel Tablet makes sense and it is a tale of two tablets I now have in my home. The tablet (or laptop depending on who you're asking) currently has been the Lenovo Duet Chromebook. While yes it is a Chromebook and runs Chrome OS, due to its size this has been my go-to "tablet" currently. And I do enjoy using it, I have a keyboard case for it, it has great battery life when on standby (more on that later), and functions well. The only main issues I've had with it is
While it has the Google Play Store, it won't let me run all the apps, for example LumaFusion which I very much wanted to use in a tablet situation.
It spends most of its life sitting on standby, useless.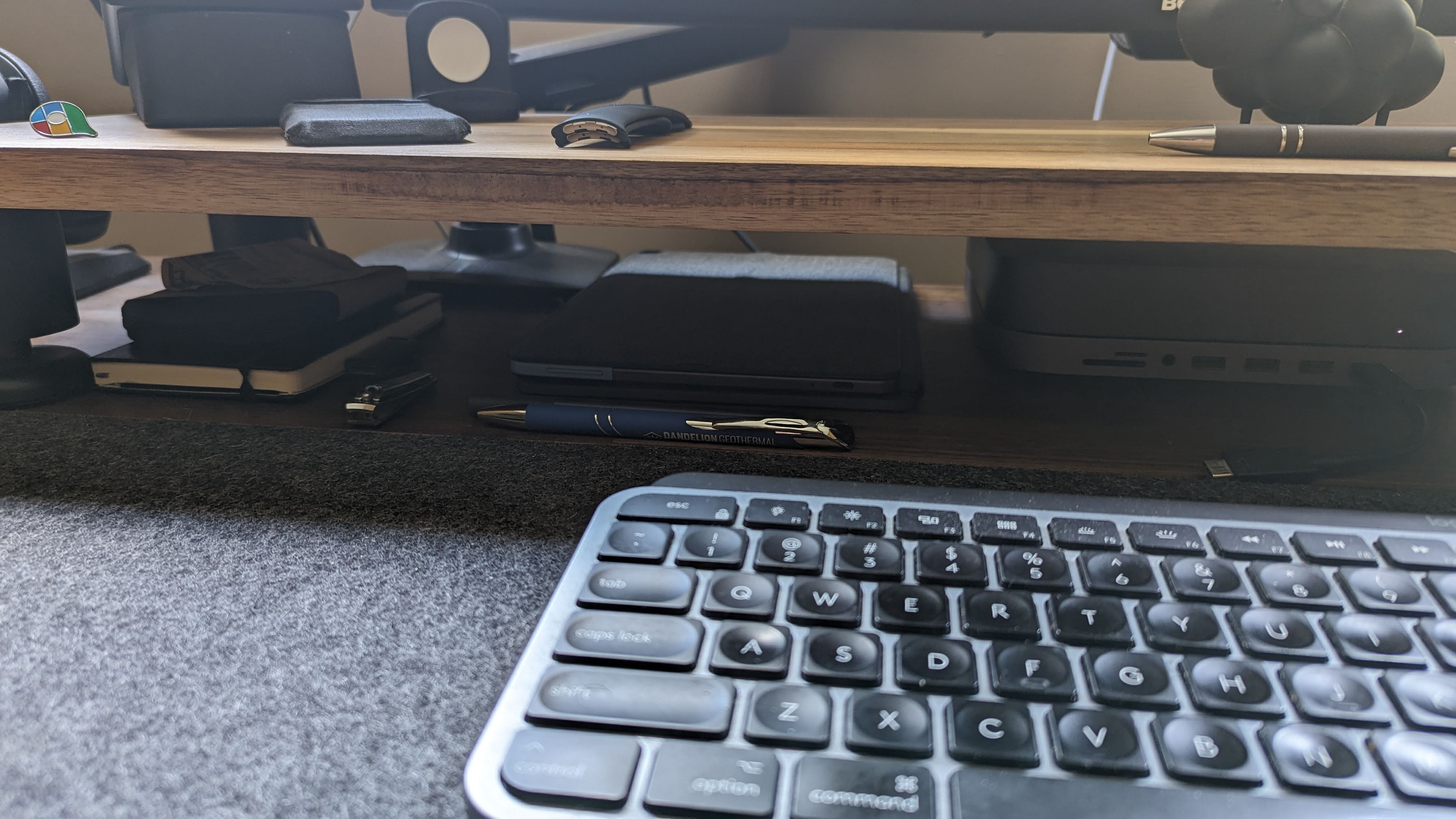 And that second point is the sticky one. As much as I like using my tablet, I do find that I use it in a very limited use case. Majority of the time it is literally sitting on stand-by under the desk shelf I have just collecting dust. And this is what caught my eye with the Google Pixel tablet. A tablet I could use when I needed it, and when I'm not which is most times, it can still be useful serving as a Google Home Display device of sorts. This duality makes the Pixel tablet way more useful; when I need to use a tablet I have one ready and when the majority of the time it is just sitting around, it can go into Hub mode and still have a function. Replicating many of the Google Home Display devices, it is able to be a photo frame, a Google Home controller allowing me to control the devices in my home, be a Google Assistant and allowing me to use voice controls to control items and ask questions, and be a casting device allowing me to cast content to the tablet. This is something so simple, but the dual use makes the tablet's idle time, still something worth any money spent.
What Has Been My Experience So Far?
So I have been using the Google Pixel Tablet for a little over two weeks now and honestly, for the majority of this review time, it has just stayed on the included docking station. This has honestly been intentional. I didn't want to force myself to use it outside of how I would naturally. As I mentioned earlier, 90% of the time my tablet is idling unused. While in Hub mode, the Pixel tablet functions as any other Google Home display would. It displays my rotating pictures from an album I designated, answers voice commands and questions, and plays music from the included docking station. The audio isn't as good as the Google Home Hub Max, but it is decent enough on my desk where I have it set up. Overall it functions in all the ways I expect to use a home display. The only complaint I have vs how I was using the Google Home display I had there previously is the lack of the continued conversation feature. Continued conversation avoids you having to say "Okay Google" repeatedly. After issuing a command or asking a question, other displays would continue to listen for additional commands or questions. With the Pixel tablet, I have to initiate every time by issuing the "Okay Google" trigger phrase first. A minor annoyance as I'm used to doing this with all my other displays, it is a bit of a pain.
Now in tablet mode, I definitely enjoy using it so far. First, out of the gate, I was able to install LumaFusion on it! I actually edited the unboxing of the Pixel video that we put on IG using LumaFusion on the Pixel tablet, and the experience using the tablet to do so was actually really good. So much so, I can wait to incorporate that into my workflow when needed. I've also used it for all the typical stuff, checking email, reading my graphic novels from Google Play Books, and watching streaming shows from the most popular services. There have been some small "I wish it had" moments, but generally I like having the Pixel Tablet among my gadget roster.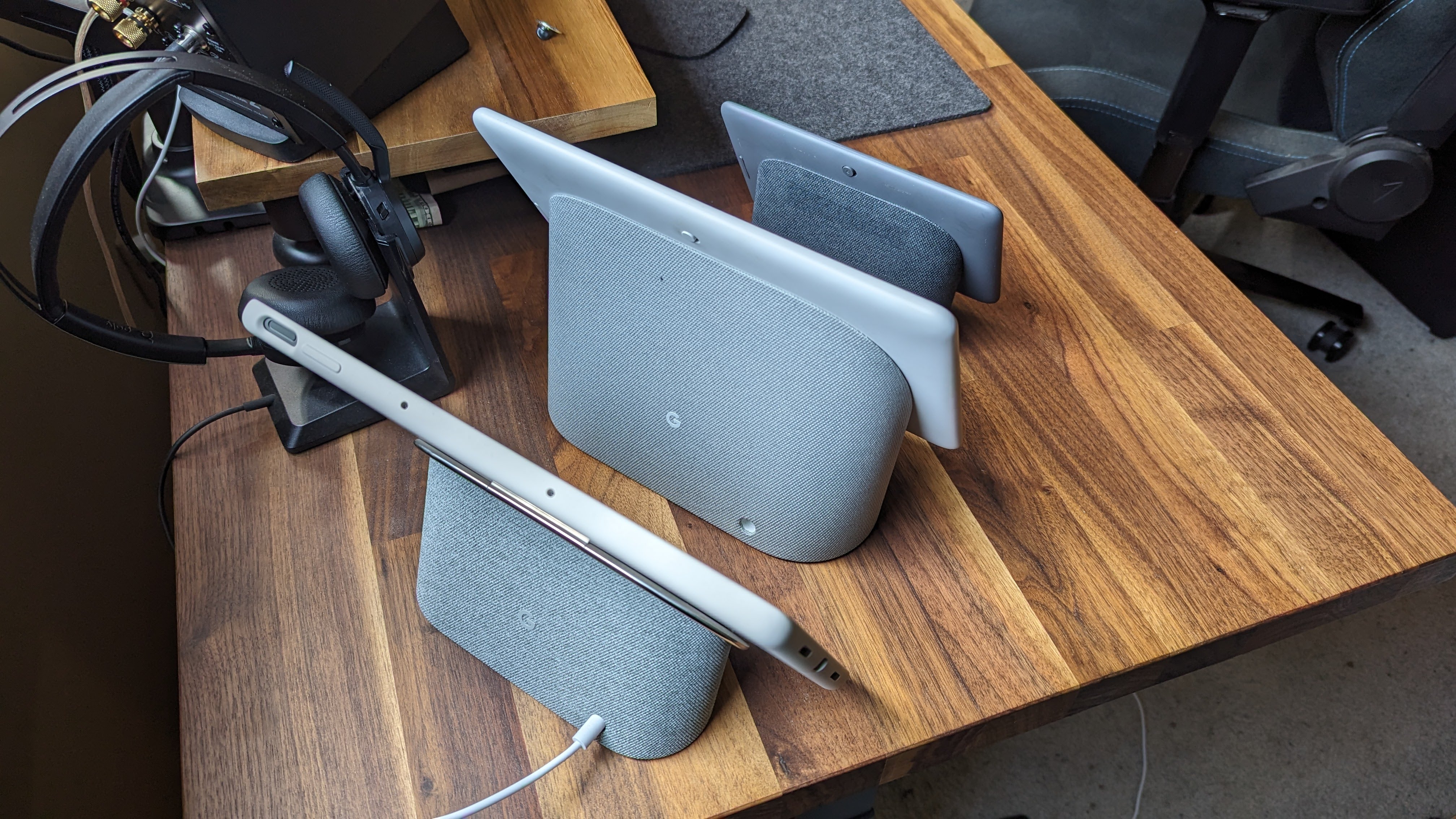 Some of those wishing it had moments, again once being the continued conversation, but hopefully, that can be added later as a software update. The other is I wish the included speaker stand to provide louder, more bass when it comes to music. When you look at the stand, in terms of size it slots in right in the middle. Not as big as the one on the Home Hub Max, but bigger than the regular Home display. So why yes I get a little more sound than what I had there before, but not as much of a wow that I would say pay the $129 for additional ones to put around the house. It is really good Google included one, as that would have been a tough pill to swallow if it was sold separately.
End Thoughts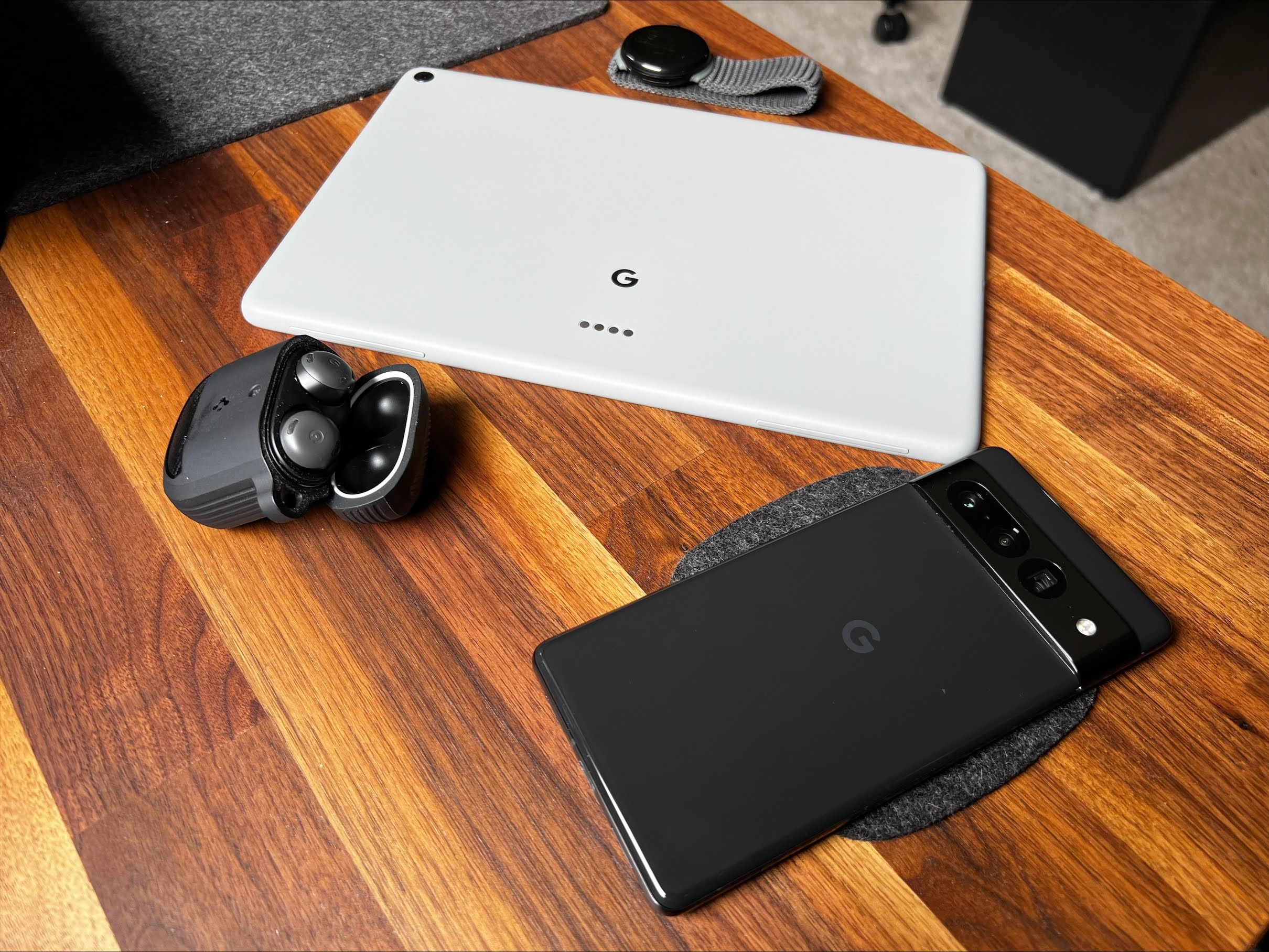 All in all, so far it has been a really good tablet experience. Some complaints about the tablet aspect of things, and a few gripes about the stand, but all in all a useful device to have. One that is just as useful when not using the tablet as it is when you are. While this is just the start of using this thing, I'm happy to say the excitement I had for this product is warranted. Again, this might be the same for everyone given its price point starting at $499, but if you are looking for a tablet and you wish it to be useful when idling as well, this combo is definitely one worth checking out.