Plugable makes all types of hubs, docks, and adaptors, and for the most part, their products are really well made and just work like they're supposed to. I've used quite a few of their products over the years and haven't really been disappointed by any of them. However, their latest product, the Plugable USB C to USB Adapter Hub (USBC-HUB4A) works as it should, but doesn't quite live up to the build quality that I would normally expect from them. Let me explain.
First of all, the Plugable USB C to USB Adapter Hub works. It's a USB-C hub that creates four additional USB-A 3.0 ports for you. That means if you're running something like a MacBook Air, iPad, Surface, or any other laptop or tablet that only has USB-C ports, you can extend the functionality by adding an additional 4xUSB-A ports. That's all this does. You plug the USB-C end into your device and you're finished. I have no issue with the functionality of the Plugable USB C to USB Adapter Hub (USBC-HUB4A).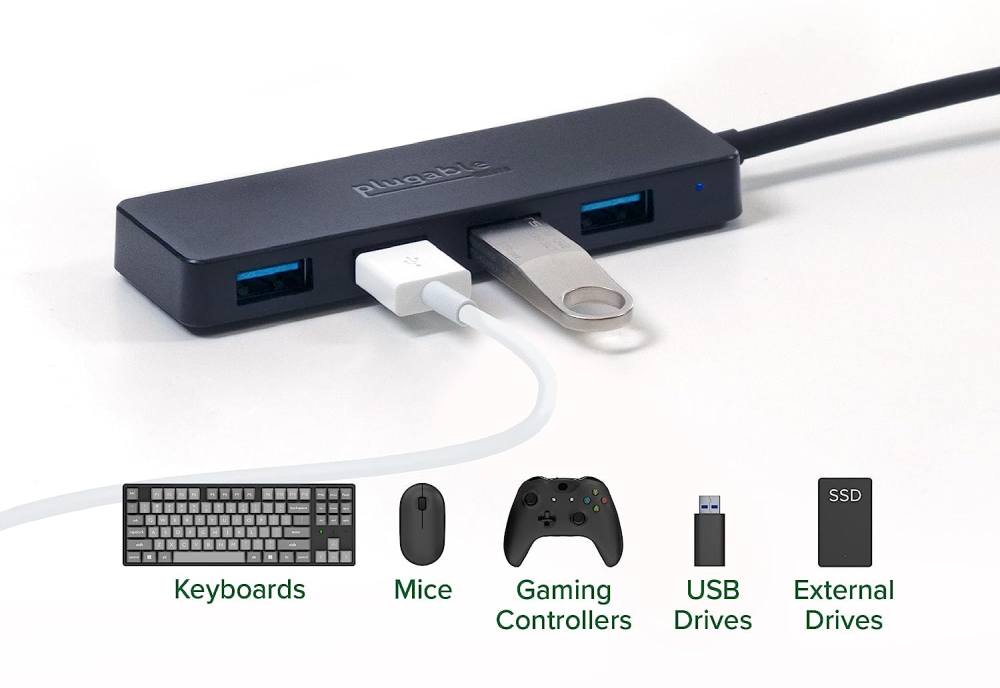 It's the build that is a bit disappointing considering that many of Plugable's other products are made with aluminum or some type of metal housing whereas this is all plastic. It gives the device a bit of a cheapy feel to it and though it's lightweight and seems to be made well, I just don't like the material considering that there are so many other USB hubs out there that are made of metal. On the upside of things, it is relatively cheap at around $13, so at least it's priced accordingly.
With that said, the Plugable USB C to USB Adapter Hub (USBC-HUB4A) isn't too bad of a hub. It works as intended and though you might not be impressed with the materials it's made from, at least the price makes it easier to swallow.
The Plugable USB C to USB Adapter Hub is available now on Amazon.