Docks and hubs are a must-have if you use a laptop or tablet. Many laptops and tablets just don't have the necessary ports built-in anymore and without a hub or dock, you're limited to the number of accessories you can plug into your laptop or tablet. For instance, the MacBook Air only has two USB-C ports depending on the model and one of those ports can already be occupied if you're charging. If you had a dock like the Monoprice 13-in-1 Dual HDMI + DP MST Dock, you wouldn't need to worry about a lack of ports.
The Monoprice 13-in-1 Dual-HDMI + DP MST Dock is made mostly for laptops and tablets that have a USB-C port. The beauty of this device is all the ports it offers in such a small package. You're looking at 2 x 4K HDMI ports, 1 x 4K DisplayPort, 5 x USB-A ports, 1 x USB-C 100W PD port, 1 x Gigabit Ethernet Port, simultaneous SD/MicroSD card reader (104Mb/s), and a 3.5mm 2?in?1 audio/mic port. This dock is compatible with both Windows and Mac. That is a tremendous amount of additional ports, especially if you're using something that only has one or two USB-C ports on it.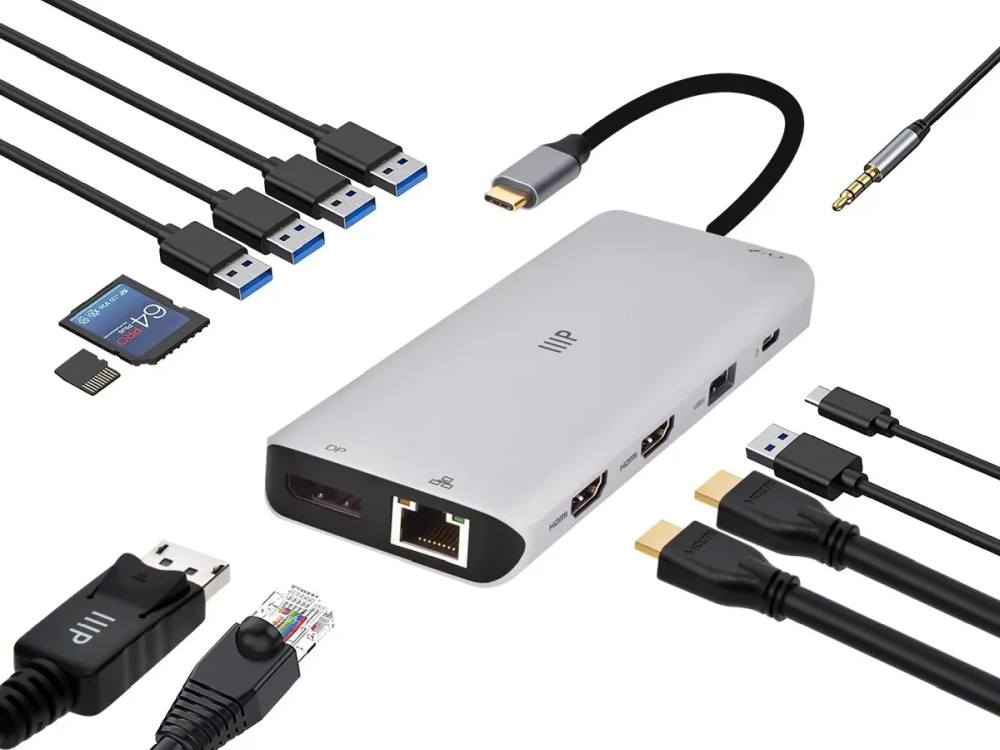 While most of the ports on the Monoprice 13-in-1 Dual-HDMI + DP MST Dock are pretty standard, what sets this apart is the extra HDMI port and DisplayPort port. If your device supports it, you'll be able to output to multiple external; monitors, which is something, not many hubs and docks can do. This DisplayPort port is actually something not found on a lot of these, so it's pretty nice to have a hub/dock that has that as a display option.
Speaking of which, the video output on the hub/dock can do 4K@60Hz, but only for one external monitor. If you choose to use more than one monitor, it can only output one at 4K@30Hz and the other at 1080p@60Hz. If you choose to use three monitors, each one can only output at 1080p@60Hz. This is better than most as the last hub I tried only maxed out at 30Hz, even with just one monitor. I should also note that you can only do one external monitor on M1 and M2-equipped Macbooks since that's a limitation of the chip.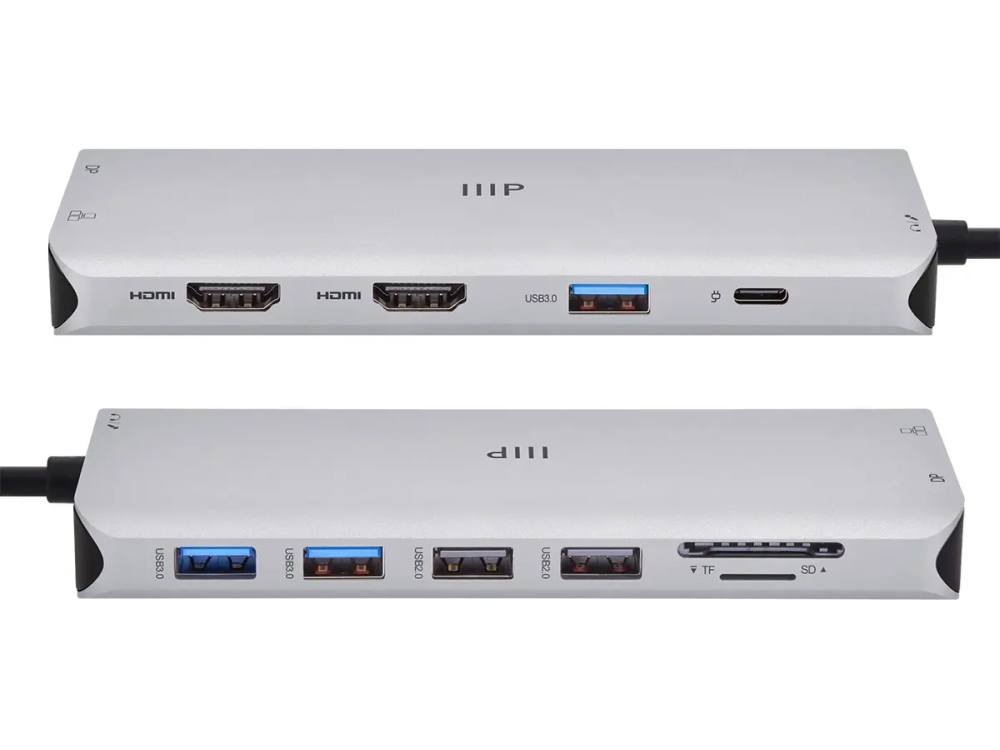 FINAL THOUGHTS
With that said, there's a lot to like with the Monoprice 13-in-1 Dual-HDMI + DP MST Dock. It has pretty much every port you'd need on your laptop or tablet and most likely, you won't need anything else if you get this. This gives you room to expand with multiple USB ports, SD card slots, and being able to use external, extended monitors. Overall, a solid winner considering it only costs about $55, which is pretty affordable compared to other similar hubs/docks.