Ecovacs has a new hybrid robovac hitting the market in the Deebot T20 Omni. You can say its one of their most interesting releases just based on the technology being utilized with it. It can for starters move from hard floors to carpets with ease and in the same process lift up its mops higher than any other RVC. This allows your carpets to stay dry.
One of the bigger features is the ability to clean your mops at 131°F which results in a better clean every time as it gets all that grime and dirt buildup out. Also besides hot water it uses hot air to dry the mops afterwards.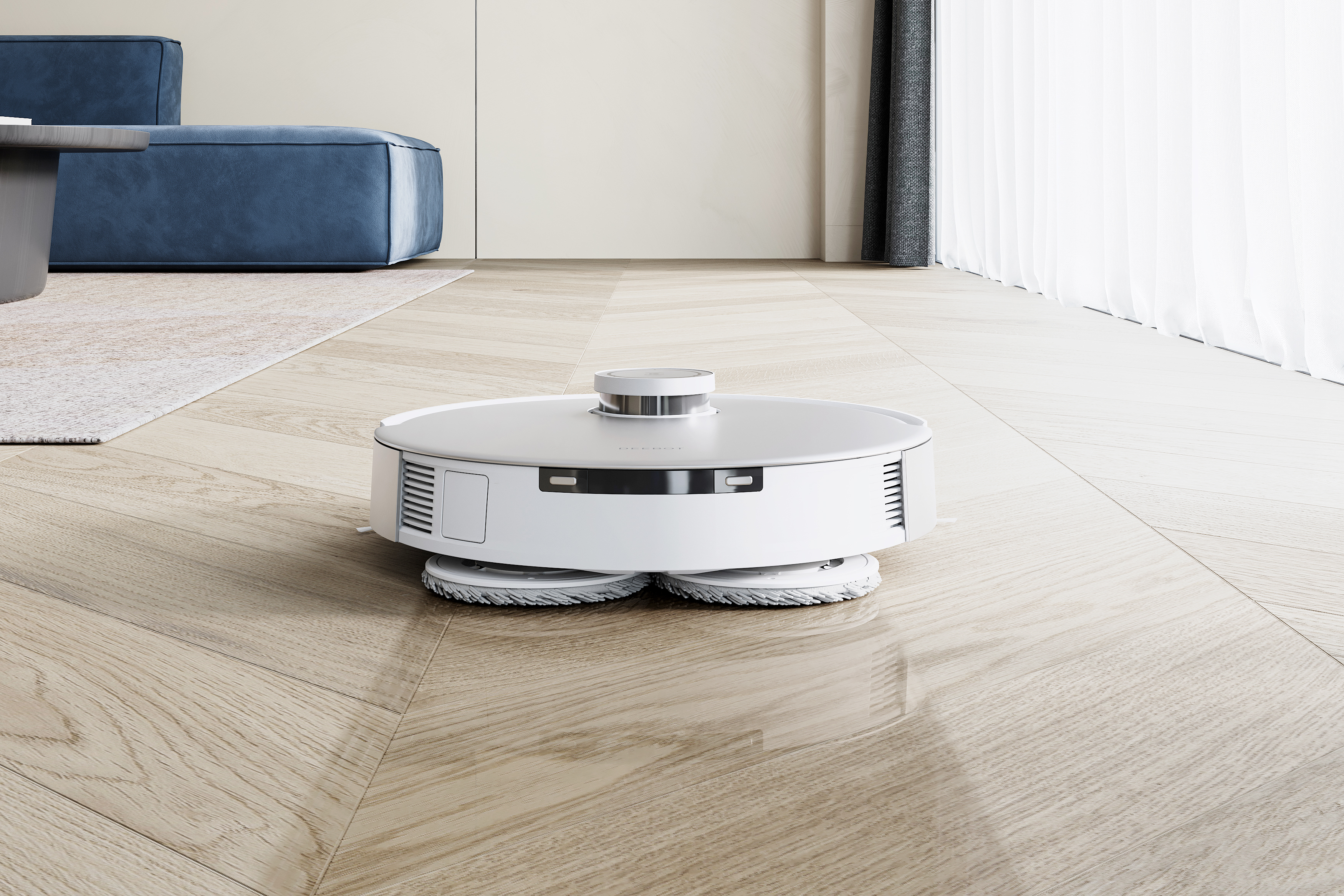 I got to see it the T20 Omni a few weeks back as it moved from hardwood floor to carpet and back with no compromises. It didnt miss a beat. Its TrueMapping 2.0 was impressive seeing it nagivate its away around the home space and avoid bumping into objects(or people) .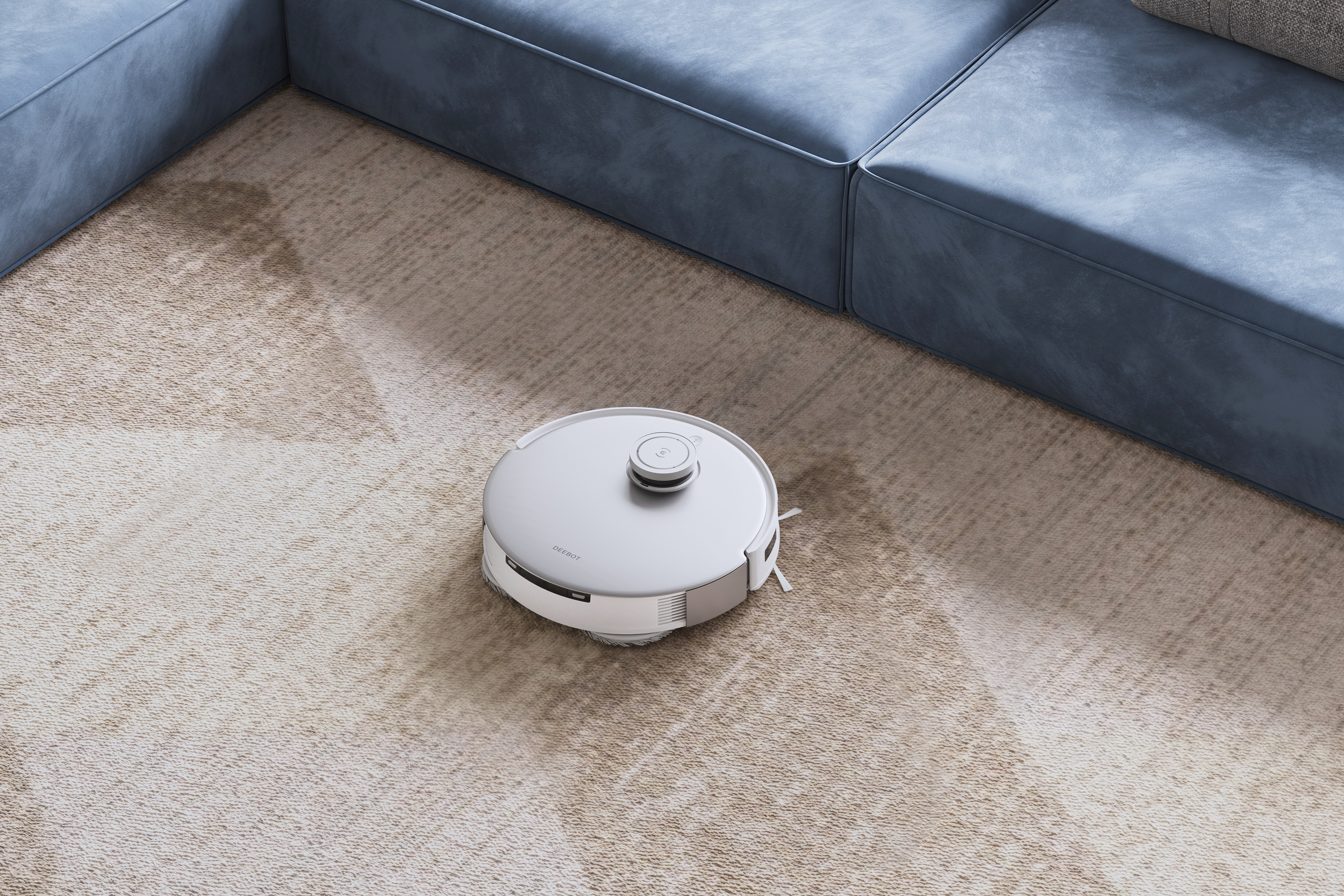 The DEEBOT T20 Omni will be available for purchase on 6/13 but you can order it now and if one of the first 500 will get a year's worth of DEEBOT accessories.
---
ECOVACS Introduces Higher and Hotter Performance to Its DEEBOT Lineup With T20 OMNI
ECOVACS' first DEEBOT with mop lifting technology – the T20 OMNI – offers seamless transitions from hard floor to carpet, with flexible cleaning modes and an enhanced cleaning standard through its industry-first hot water washing and hot air drying technology.
SAN MATEO, Calif.–June 1, 2023-ECOVACS, the service robotics company and producer of the top performing robotic vacuum and mop – DEEBOT – just announced their hottest product yet in the US: the DEEBOT T20 OMNI. This powerful robot vacuum and mop hybrid boasts some of the brand's most innovative technologies, including mop lifting capabilities and hot water mop washing and drying technology – which no other RVC on the market has – to effectively clean floors and prevent bacteria buildup. Starting today, customers can reserve their unit at ECOVACS.com/US. The first 500 customers on the reservation list who purchase DEEBOT T20 OMNI on June 13th will get a $100 T20 OMNI accessories gift voucher for one-time use at ECOVACS.com (valid for 1 year).
"We are thrilled to introduce the latest addition to our robotic lineup, the DEEBOT T20 OMNI," says Peter Cao, General Manager of ECOVACS Americas. "Our goal with this DEEBOT was to enhance the mopping experience and overall cleaning efficiency for our users. By combining the 131? Hot Water Mop washing technology, the OZMO Turbo 2.0 mopping system, and the OMNI station with its hot-air drying and auto-emptying capabilities, we have revolutionized the way people clean their homes. With the T20 OMNI users can enjoy a deeper, more thorough, and most importantly maintenance-free clean."
Leveled Up Cleaning Performance
DEEBOT T20 OMNI is capable of simultaneously vacuuming and mopping, eliminating the need for multiple cleaning devices. While other RVCs on the market say they "do both", DEEBOT T20 OMNI actually gets the job done seamlessly and all at once, leaving no crumb or spill behind. DEEBOT's enhanced OZMO Turbo 2.0 pressurized mopping system is the perfect example. The spinning mop heads work harder to get dirt and stains off the floor, rotating 180 times every minute for more efficient spot removal and sparkling results, while other robots just swing back and forth.
The T20 OMNI lifts its mop higher than any other robot on the market, meaning it won't drag its wet cloth all over your carpets. DEEBOT recognizes carpets with extraordinary accuracy, automatically lifting the mopping plates and pausing rotation in real-time, simultaneously increasing suction power when transitioning from hard floor to soft carpeting. A new rubber brush with spiraling blades and category-leading 6000Pa suction power, captures debris and dust from carpets and hard floors, and does better at avoiding hair tangles. Whether you require vacuum-only cleaning, mop-only cleaning, vacuuming while mopping, or vacuuming first before mopping, the DEEBOT T20 OMNI can effortlessly switch between cleaning modes, adapting to your specific cleaning needs.
Hot Water Washing & Drying for the Brightest, Germ-Free Shine
DEEBOT T20 OMNI washes its mops with hot water, set to 131°F, to more effectively remove oil and dirt, and improve the potency of the cleaning solution for a better clean. Combined with the OZMO Turbo 2.0 rotating mopping system, the DEEBOT T20 OMNI keeps floors shining bright and provides users with peace of mind.
The new OMNI station features an ECOVACS-first hot air dryer specifically designed for mopping pads. It ensures that the mopping pads are thoroughly dried, maintaining their quality and cleanliness for the next use, preventing bacteria and foul odors before they form. Additionally, the fully sealed style design of the OMNI station auto-empties and stores dust and allergens for more than 60 days, providing months of maintenance-free cleaning.
Intelligent Navigation Avoids Trouble in its Way
In addition to its advanced cleaning capabilities, the DEEBOT T20 OMNI incorporates upgraded navigation, object recognition and avoidance systems, ensuring a hassle-free cleaning process. T20 OMNI is equipped with TrueMapping 2.0, a LiDAR-based technology seen in self-driving cars, delivering 2x greater range and 4x greater accuracy when scanning the home and generating paths in comparison to traditional laser-based mapping seen in other robots. TrueDetect 3D avoids household objects like toys, keys, and wires using 3D imaging with millimeter-level accuracy, or 10x the accuracy of traditional infrared cleaners, even in dark environments. You can trust that DEEBOT T20 OMNI will navigate your home with precision, effortlessly avoiding obstacles and cleaning hard-to-reach areas with no accidental collisions, jamming or entanglement, providing you with unparalleled cleaning results.
Voice intelligent control of DEEBOT unlocks a new level of convenience. Whether it's a cleaning job or a cleaning mode setting, the 2 simple words, "OK YIKO" allows voice control functions to kick in. T20 OMNI is also smart home compatible, working with Alexa, Google Assistant, Siri Shortcuts and its own ECOVACS app. Cleaning the house has truly never been smarter.
DEEBOT T20 OMNI will be available for purchase June 13th on ECOVACS.com, Amazon, and Best Buy for $1,099. Customers who purchase T20 OMNI from ECOVACS.com or Amazon before June 30th, will receive an extra $100 off.
To learn more about the new release and all ECOVACS robots, visit meetdeebot.com.