Gaming has come a long way since the introduction of consoles and personal computers. Today, mobile gaming is more popular than ever thanks to the fact that a majority of people spend much of their time glued to their smartphones. While gaming on a smartphone can be fun, the touch controls on smartphones and tablets can be frustrating and inaccurate for certain types of games. That's where the SteelSeries Nimbus+ controller comes in. It is a Bluetooth gaming controller designed specifically for Apple devices, including the iPhone, iPad, Apple TV, and Mac, and is MFI certified to work flawlessly with these devices.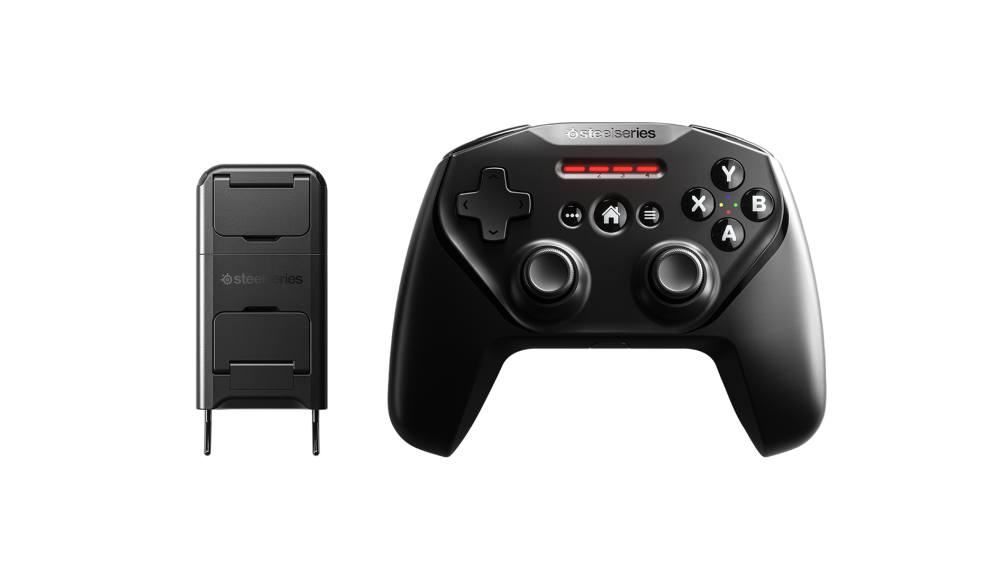 The SteelSeries Nimbus+ controller has a sleek design with an ergonomic grip that fits comfortably in your hands. It's modeled on the ergonomics of an Xbox-style controller but has a stick and d-pad layout similar to that of a PlayStation controller. The buttons and triggers are responsive, and the D-pad is precise, making it easy to navigate through menus and control your games. The triggers are Hall Effect triggers that use magnetic sensors, making them more precise and last longer. For the most part, this is a full-on console-style controller for your iOS and MacOS-based devices.
For iPhone users, the SteelSeries Nimbus+ includes a phone mount that attaches to the top of the controller. It's a very sturdy phone mount and works even if you have a case on your phone.
It also features a rechargeable battery that can last up to 50 hours on a single charge, so you don't have to worry about replacing batteries. It also has a Lightning port for easy charging and firmware updates. While some might love the fact that is has a Lightning port, I would have preferred a USB-C port instead, considering most newer Apple devices have USB-C ports, aside from the iPhone. I can understand why it uses a Lightning port though because this was made when Apple used Lightning ports on their iPad as well.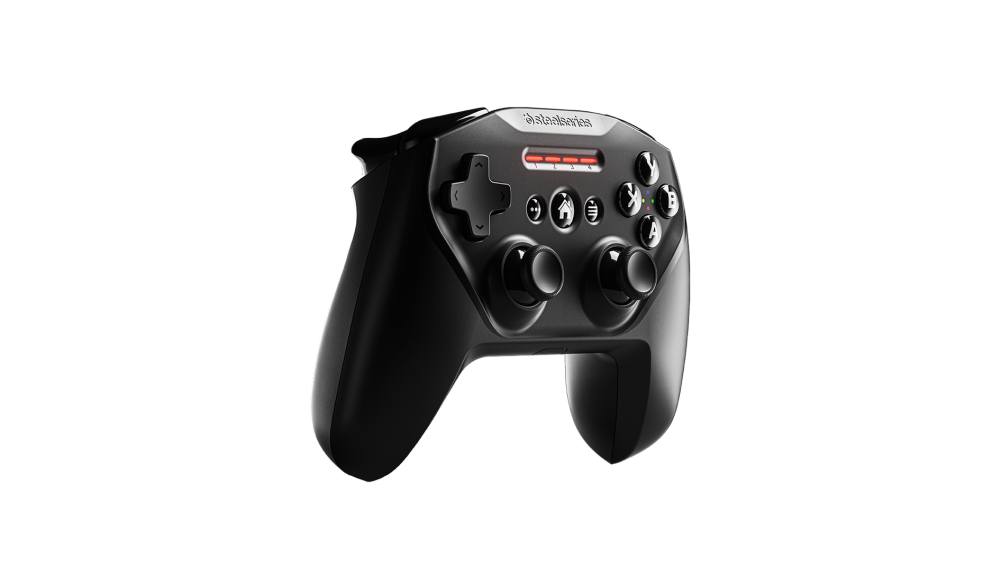 Aside from that, I really love the matte black look of the SteelSeries Nimbus+ and the subtle gloss accent on the face. It gives it a sinister look which contrasts most of what you'd expect an MFI product to look like.
The SteelSeries Nimbus+ controller is compatible with a wide range of Apple devices, including iPhone, iPad Pro, iPad mini, iPad Air, iPod touch, Apple TV, and Mac. It says it supports thousands of games available on the App Store and Apple Arcade, including popular titles like Fortnite, Minecraft, and Call of Duty.
Connection is provided through Bluetooth, and I have connected it to my iPad Air 5 and Macbook Air M1. Both connect flawlessly and both feel accurate and responsive while using the SteelSeries Nimbus+. I have tried it with a wide variety of Apple Arcade games and haven't had any issues with it so far.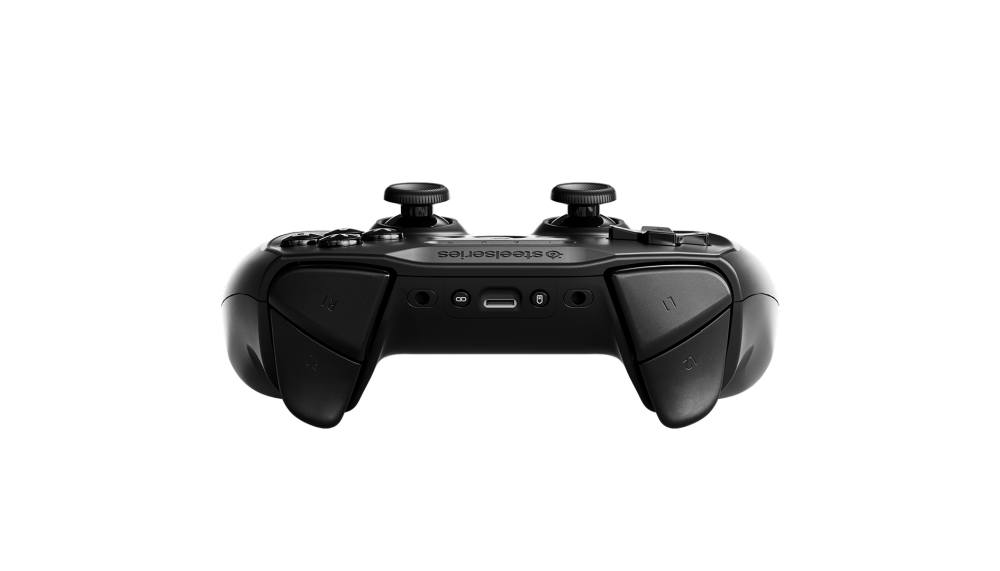 FINAL THOUGHTS
The SteelSeries Nimbus+ controller is the perfect gaming companion for Apple users who want to take their mobile gaming to the next level. Its ergonomic design, responsive controls, and compatibility with a wide range of Apple devices make it a must-have for any serious gamer. So, if you're looking for a high-quality gaming controller for your iPhone, iPad, or Apple TV, the SteelSeries Nimbus+ controller is definitely worth checking out.
You can pick up the SteelSeries Nimbus+ controller here on Amazon.