So this review is definitely a little late, WaterField Designs sent this over last year around July/August, but last season I didn't really ride as much as I would have liked and then if you're on the East Coast at least, seasons come to a close. I didn't really get a chance to test this out fully until more recently as we're not in the season this year (although the weather doesn't seem to want to let us enjoy it!), and I've been definitely giving this a user each time I ride. I think now I can say that the WaterField Design Moto Front Sling bag is almost perfect. Let me tell you why!
Design
The WaterField Designs Moto Front Sling Bag delivers on a piece of motorcycle gear that seamlessly combines style and functionality. As a self-proclaimed tech enthusiast, I was immediately drawn to its sleek design and minimalist aesthetic, which effortlessly blends into any urban setting.
You can feel its premium materials, including the rugged ballistic nylon in the model I have, but it's also available with full-grain leather accents in other versions. Not only does this add durability but also elevates its overall appearance. This bag is a clear winner for those who appreciate the marriage of style and substance.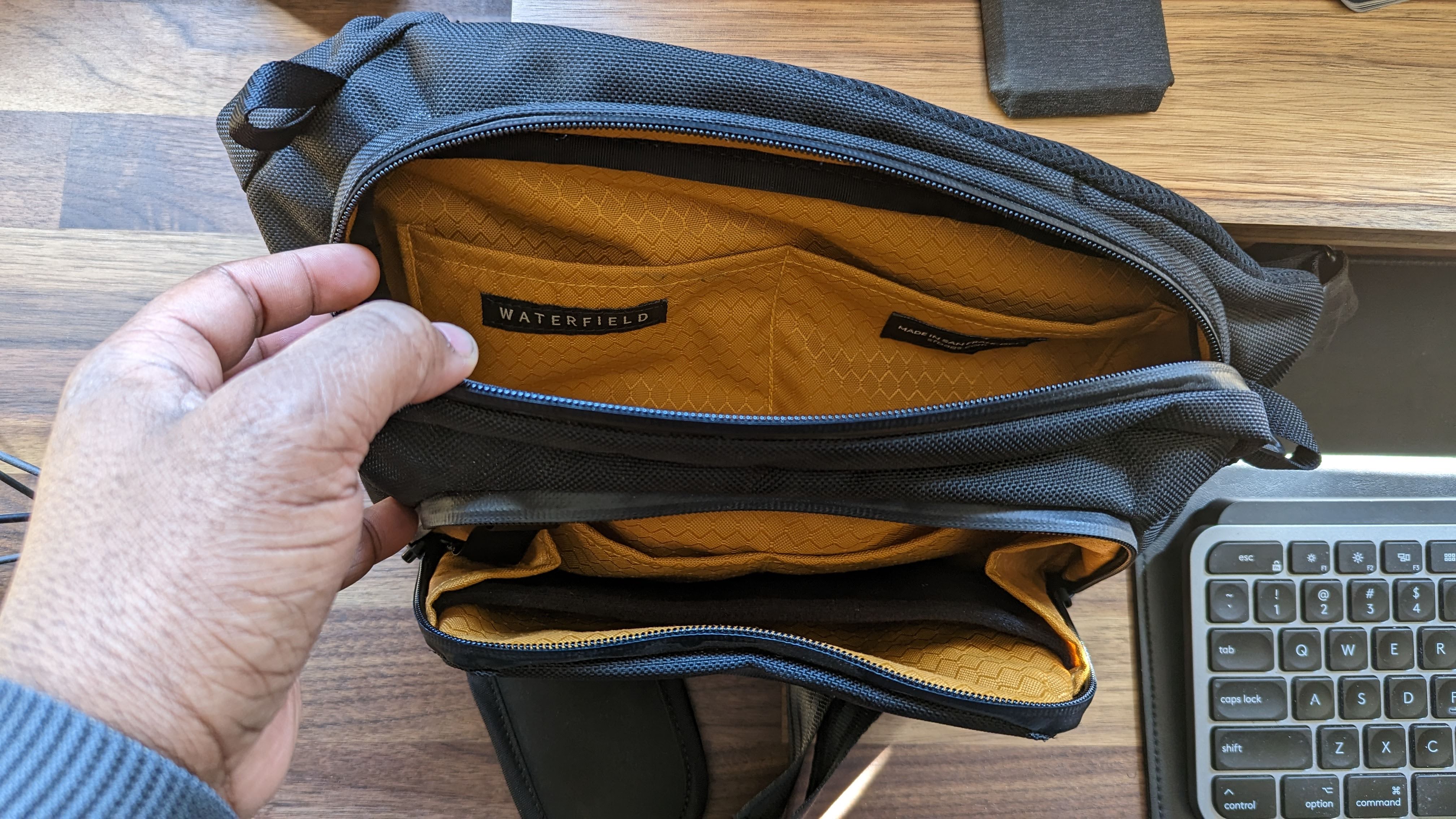 Beyond its eye-catching aesthetics, the Moto Front Sling Bag truly shines in terms of functionality. It effortlessly accommodates the modern tech arsenal of a gadget head like myself. The main compartment offers ample space for your smartphone, various cables, maybe even a portable SSD drive or two if you so needed, all while keeping it within easy reach.
Experience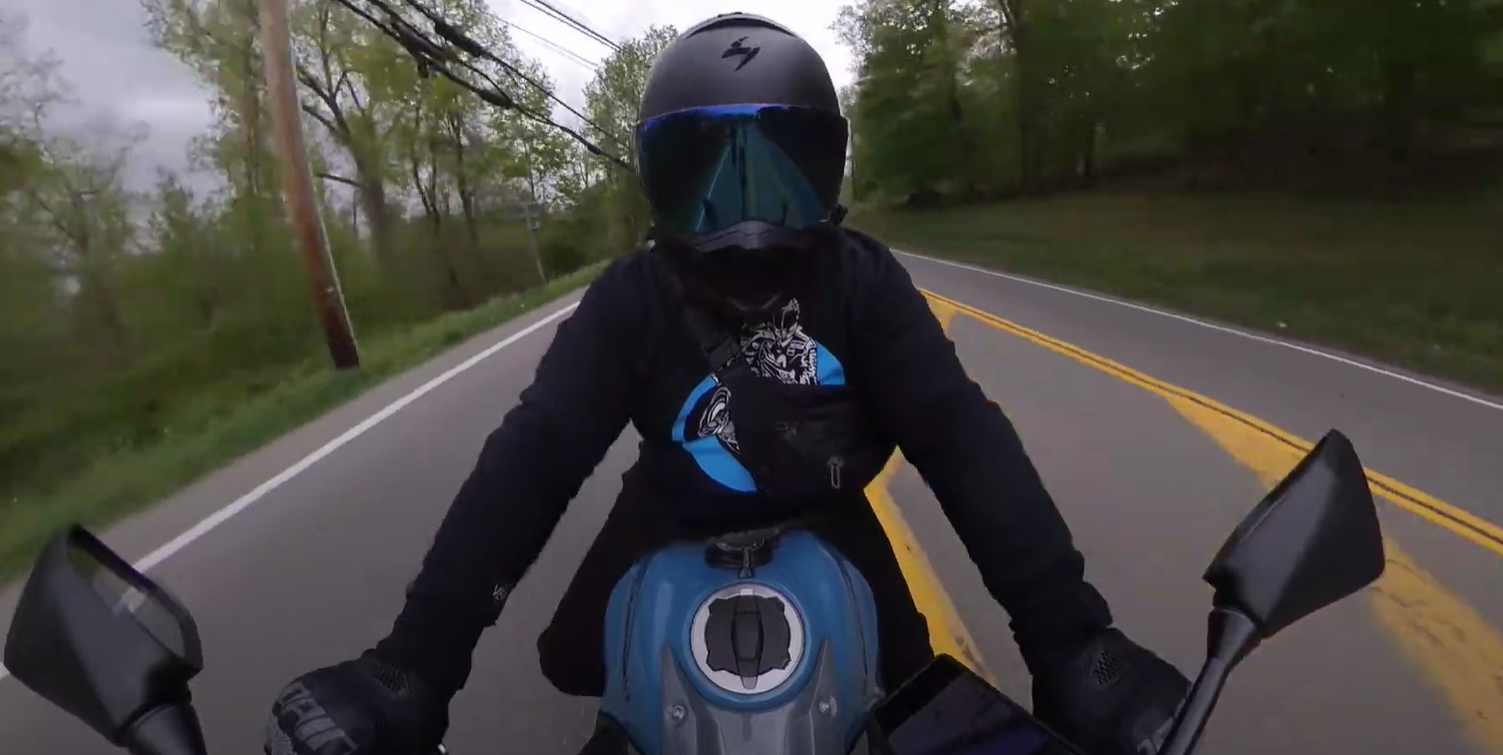 I definitely do enjoy using this bag on rides where maybe I don't want to wear a backpack and will only be traveling light. I'm able to remove items from my pants pockets like phones, money, wallet and place them in this sling during the ride. This also has enough room if I want to grab a water and then need somewhere to put it along the way. The bag is lightweight, and comfortable. I also love the magnetic self-finding buckle located at the front shoulder. This makes putting it on and taking it off a super easy process.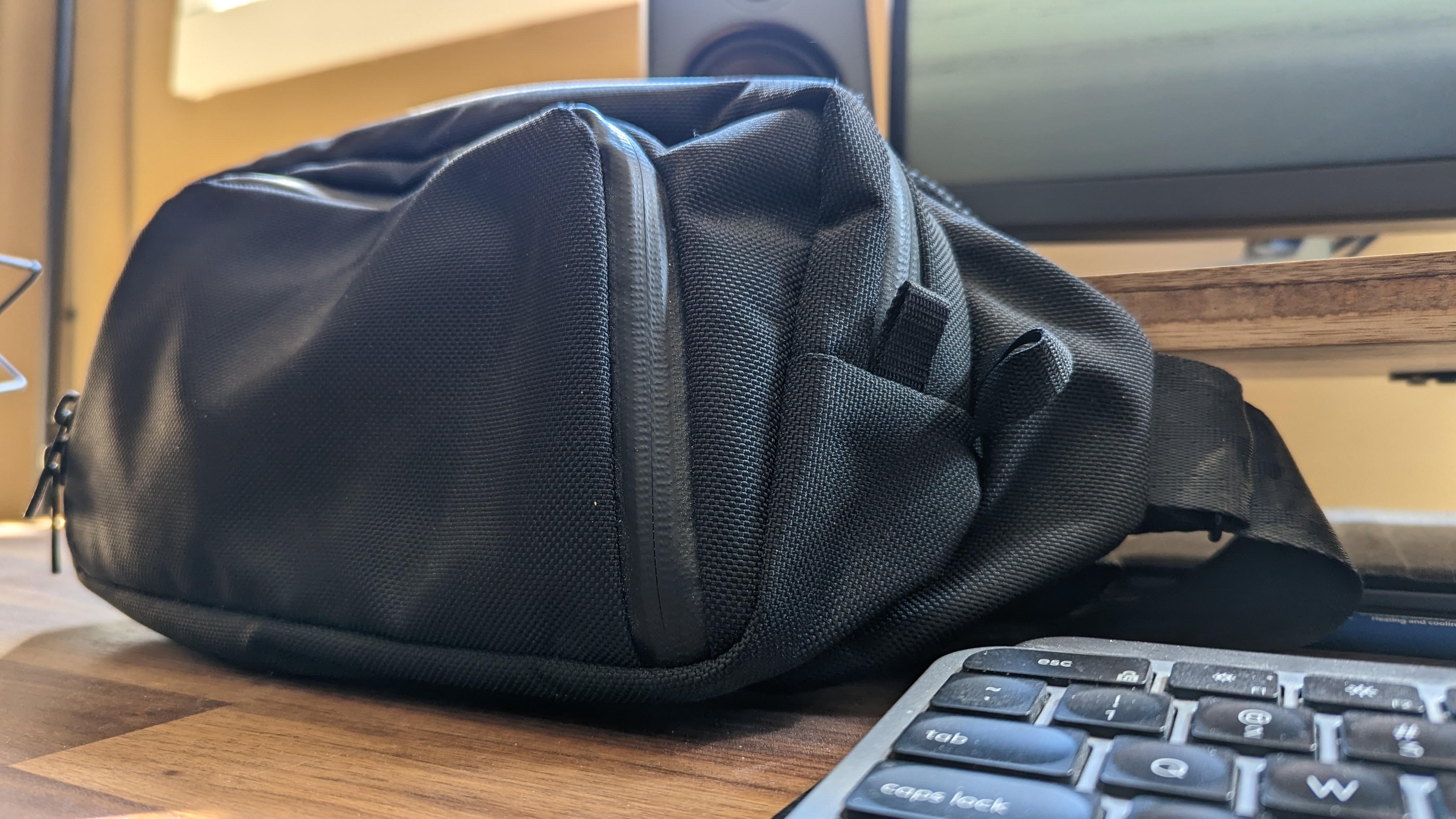 Truly this is a great bag and I grab it now whenever I go for a short ride or if traveling light. The only gripe I have with it is the fact that it is made for the front. While this is the purpose of it, I wish it was universal to front or back. And while you can swivel it around, it just doesn't have the same feeling when you do. If you truly pack light, you can barely feel it on when riding. However, if you have loaded it up with some stuff, after awhile you can feel that weight on your front and that isn't a spot I want to feel weight pulling me down over time. When it has been loaded up with few more items, being able to shift that weight to my back would be more preferred. Again, that is really my only gripe as overall the bag has been great!
Wrap Up
The WaterField Designs Moto Front Sling Bag strikes the perfect balance between refined style and uncompromising functionality. It offers a sleek and sophisticated look while seamlessly accommodating your tech essentials. With its convenient access system, comfortable fit, and it's designed for motorcyclists by motorcyclists approach, this bag is a standout choice for discerning individuals who refuse to sacrifice style for practicality. Coming in at $179, it is a little on the hefty size pricewise, but think it is worth it and is another great option for motorcyclist out there!