In honor of the launch of Diablo® IV – the next installment in the genre-defining game franchise due out on Tuesday, June 6 – Blizzard Entertainment has concocted a deviously delicious (plant-based), one-of-a-kind shake for fans and players to get a taste of the game.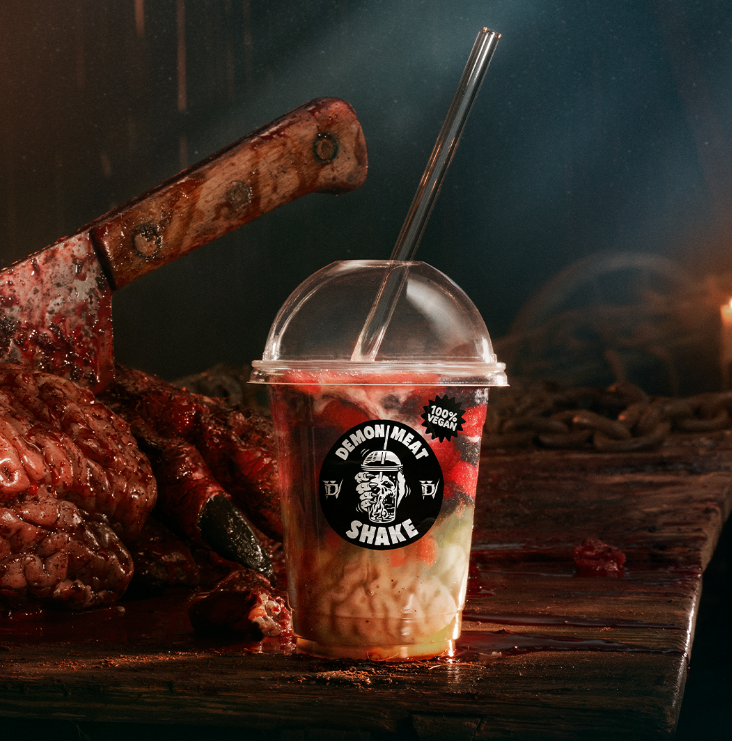 During Diablo's most successful Beta to-date, billions of demons and monsters were slayed in 2 1/2 days. What did we do with all those parts, you ask? Chicago, Los Angeles and New York residents will find out for themselves when the Demon Meat Shakes arrive at doorsteps on Friday, May 19. To get a FREE shake delivered, eligible fans just need to tweet at @Diablo and hashtag #DemonMeatShake. Our partner, Fooji, will DM winners with instructions.
Yesterday, Blizzard Entertainment hosted a private dinner with celebrities, tastemakers, and creators who were the first to try this hellish creation.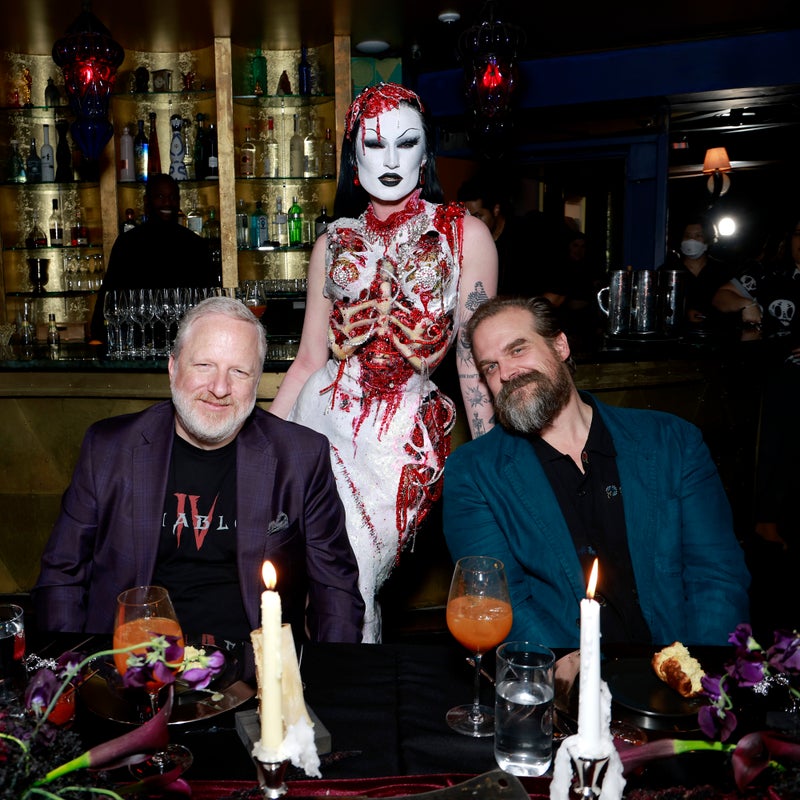 "Finally, after decades of slaughtering demons and fighting back the Burning Hells in Sanctuary, we had the opportunity to dine as though we were sitting at the Blessed Mother Lilith's table ourselves. Now, every hero who's ever wondered what the citizens of Sanctuary might drink at their tables every night, can try the deliciously devilish Demon Meat Shake…bottoms up and cheers to Diablo IV!" said Rod Fergusson, Diablo General Manager.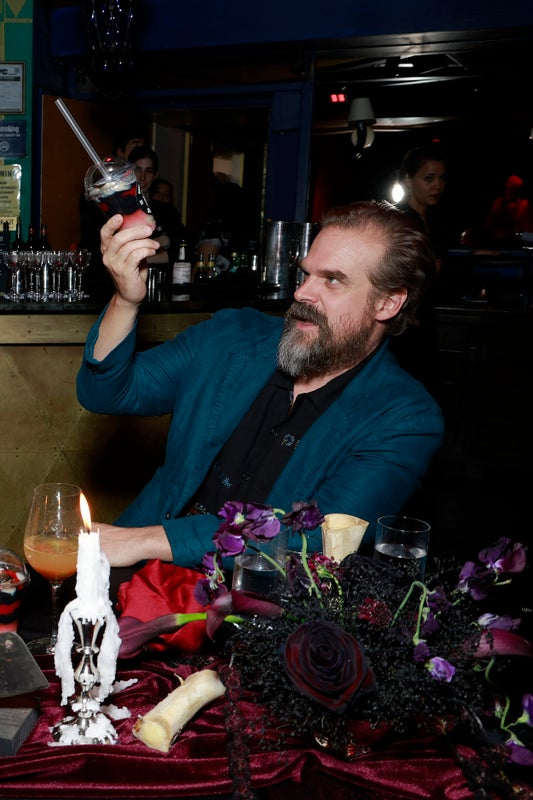 Actor, David Harbour dares to try the Demon Meat Shake to celebrate the launch of Diablo IV at a private dinner hosted by Blizzard Entertainment
"To say I'm excited about the launch of Diablo IV is a severe understatement. Lilith, the Daughter of Hatred, is finally returning to rule over Sanctuary and I will be right there with her as all hell breaks loose. Last night I dined with the drag devil herself Gottmik, some Diablo streamers like Rhykker and Mr Llama SC and got to talk the game with Rod [Fergusson] and all the genius devs. D4 is going to take up an inappropriate amount of my time. Excited to dive into hell." Harbour stated.
Last night looked like one hell of a party – you can view some of the highlighs of the event below.
Diablo IV launches June 6th, and those who preordered the Legendary Edition can gain access June 1st.
For more on Diablo IV and gaming, follow me on Twitter and other social media here
GALLERY