Sony's XM5 headphones can be considered some of the best overall taking into account the sound quality and features you get. But also, they aren't the cheapest either, retailing at $400. This is where the WH-CH720N comes into play. They offer similar features but also are about 60% cheaper in cost compared to the XM5.
Style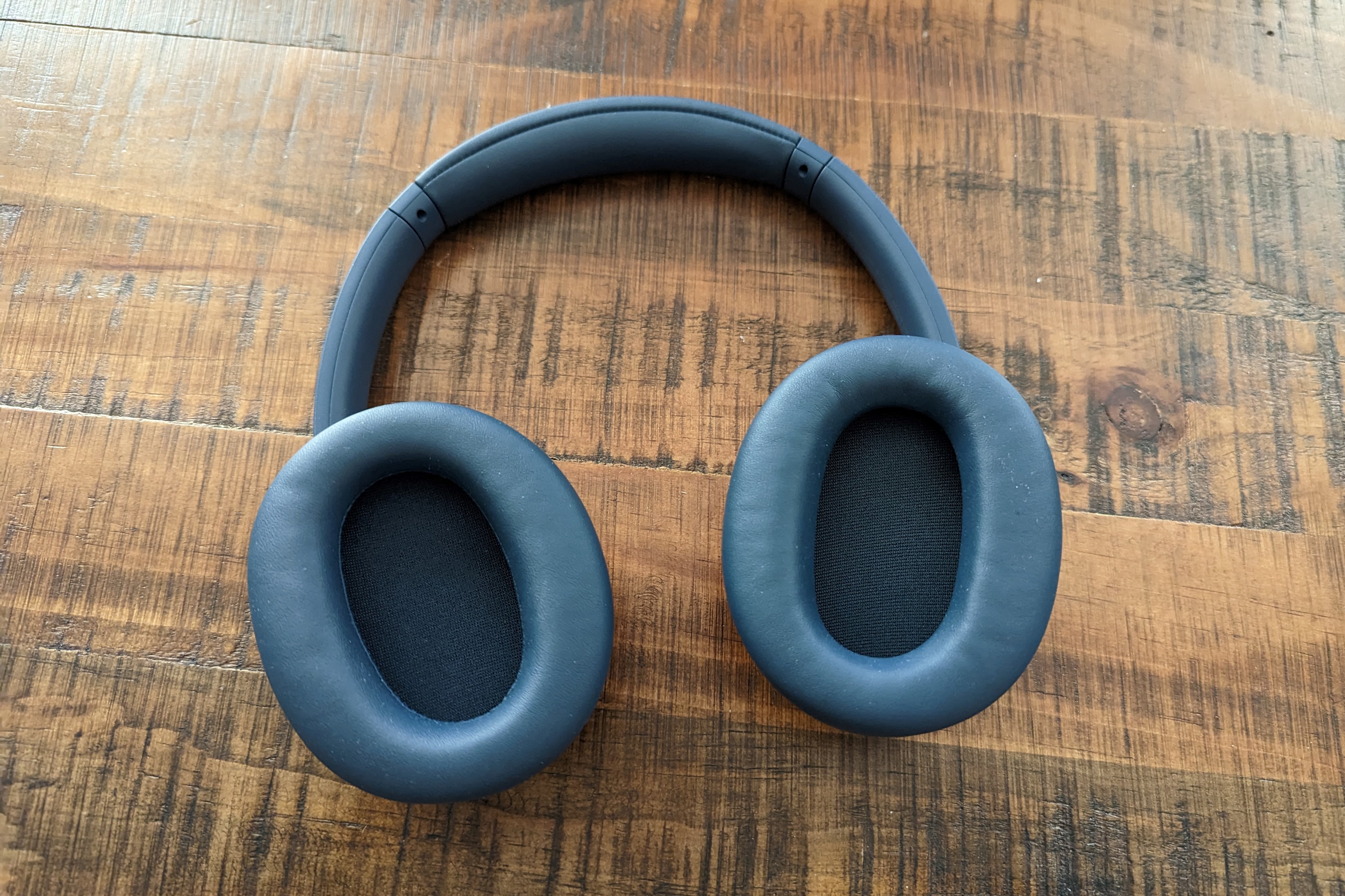 The WH-CH720N are widely available in two colorways of white or black while Best Buy has a Blue exclusive model that shown here courtesy of Sony.  They are over-ear like the XM series, but I feel like the cups aren't as plush with their faux leather and not as big. I have smaller ears so covering them isn't as much a problem but may bothersome. The rest of the headphones are made of plastic. This makes it rather light but does have a cheap feel to them. Cups do swivel in and out to rest around your neck. There are no sensors in the earcups so removing them won't stop the audio.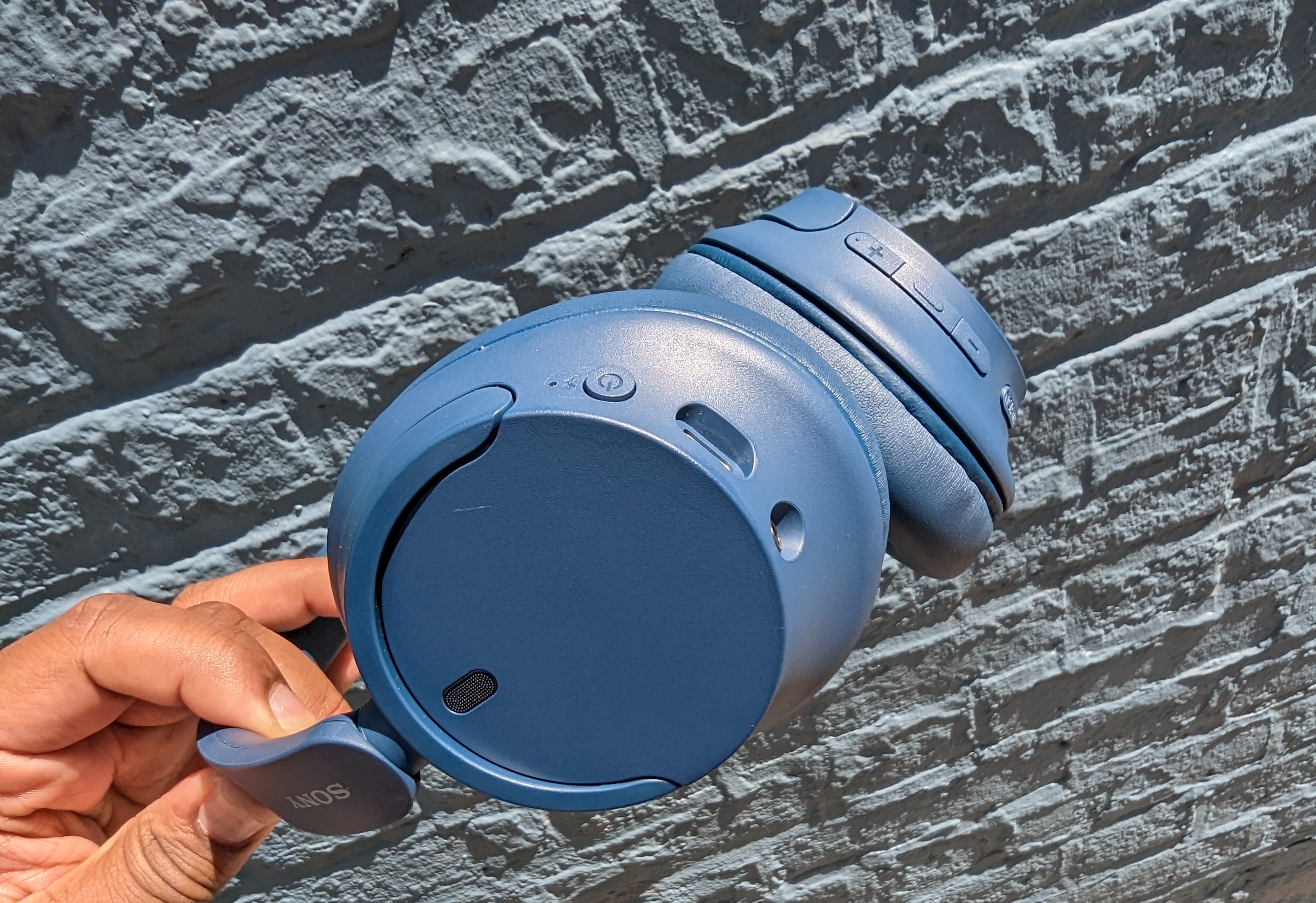 There is an array of buttons on the WH-CH720N. On the right cup you are presented with play and volume controls as well as a toggle button for Ambient Sound / Noise Cancelling. The left side has a 3.5mm jack, Type-C port, and power button (doubles as BT sync).
Sony WH-CH720N comes with a Type-C Cable and 3.5mm cable.
Features
Some aspects of the XM series are utilized with the WH-CH720N such as multipoint where you can have two devices at once. I have my iPhone 14 Pro and Pixel 7 Pro synced at the same time and I can jump from audio on each effortlessly. Also, the headphones take advantage of the Sony app if you need to adjust things such as power off time, voice assistant, etc. You can also mess around with the equalizer.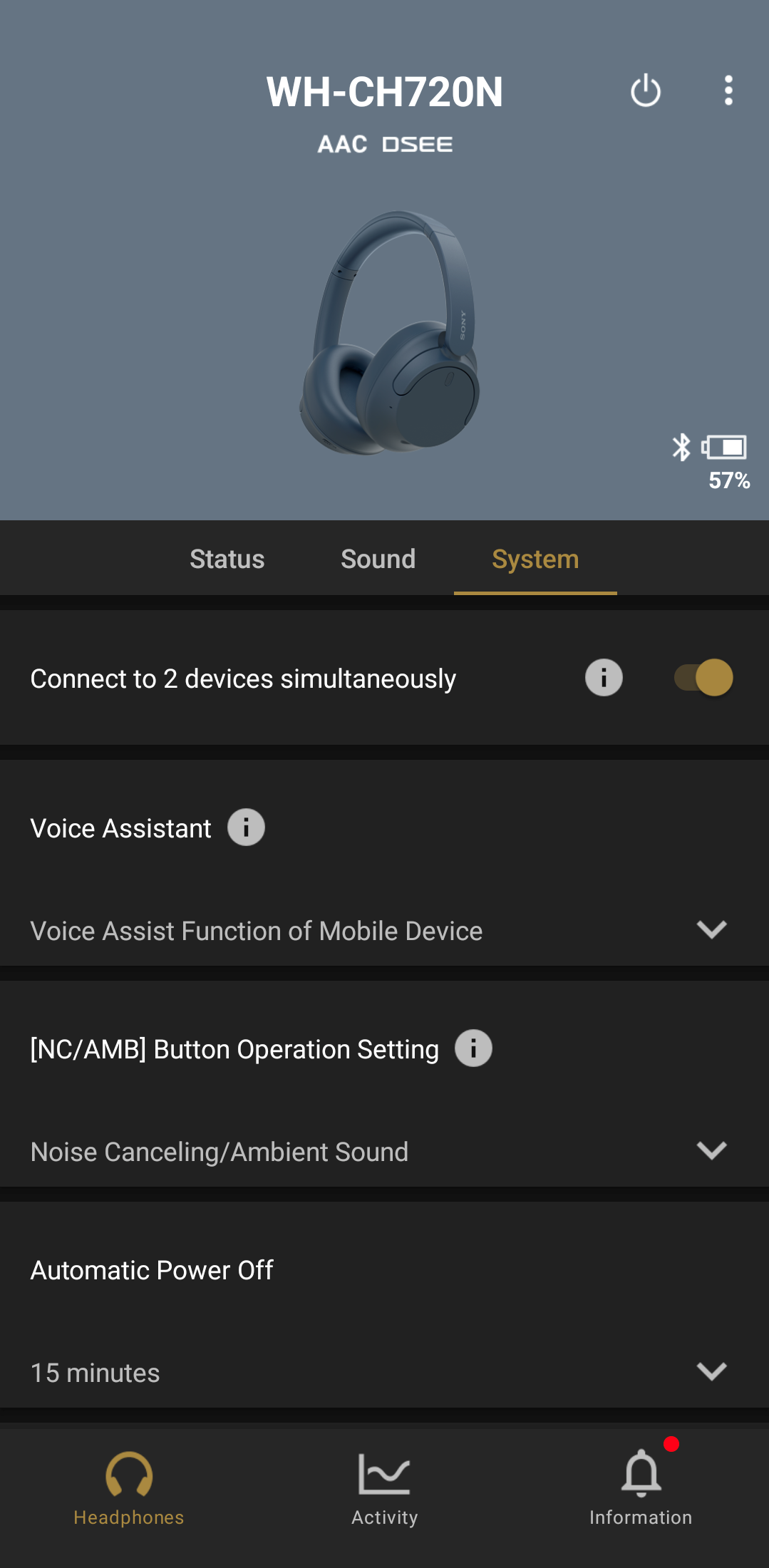 Sound
There are 30mm dynamic drivers in the WH-CH720N. These headphones are bass heavy, and it feels like that's the audience they are catered to. You feel the thumps on a song like "Eazy" by Game. It is even noticeable on a track like "Wake Up Love" Teyana Taylor which usually would lean more to the vocal side. I'd say the soundstage isn't as vast as the XM5 but it's not bad for casual everyday listening. You still get a decent amount of clarity listening to some tracks. Watching content such as Netflix, YouTube, and other media apps works fine.
Experience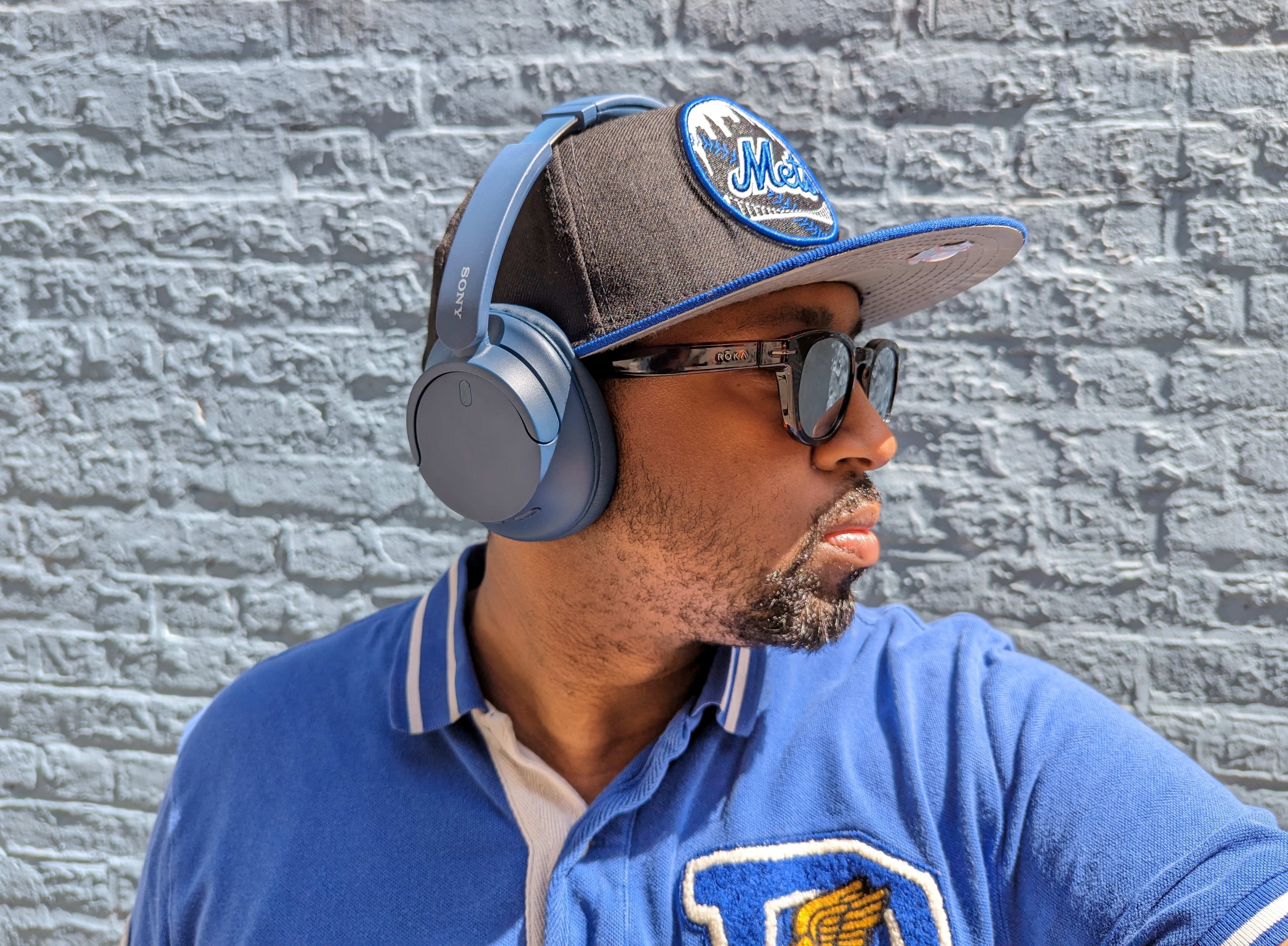 It's nice to see these headphones include ANC / Ambient Noise. I have used both options on my everyday commuting especially on the train. It is easy to toggle on/off either from the app or the button on the headset. As far as blocking out noise I found in noisier areas like the train it would have some issues keeping me completely isolated from the world. They seem to work better in quieter settings. The ambient portion isn't bad amplifying the outside world but it's not the greatest especially when music is playing.
The headphones themselves don't come with a case so you have to give them some care as they can get scratched up alittle. Wearing them for long periods didn't provide any discomfort with or without my glasses on.

Verdict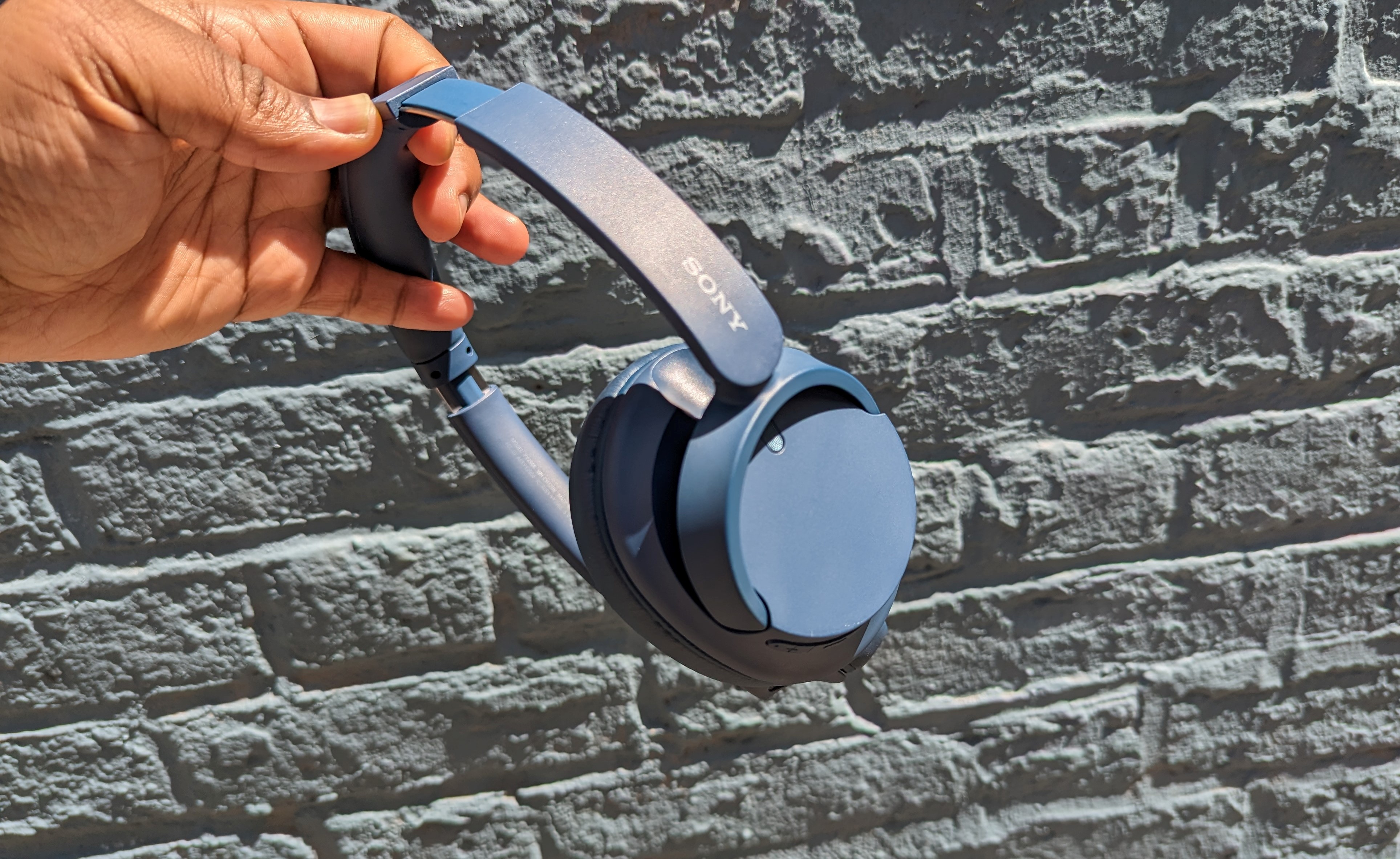 So even though I have some gripes with the WH-CH720 they are minor especially when compared to Sony's flagship pair of headphones. I was rather surprised by the sound with these and rather enjoying them. These headphones are great for their price point, are lightweight and last a great amount of time in the battery department. XM5s are still some of the best but with those being $400 and the WH-CH720N being $150 these compromises are warrantied.