Women's sports has grown in popularity over the years and Roku wants to make sure you have full access making it easy to find. So there will be a hub dedicated to women's sports no matter what it is. Whether its the WNBA, U.S soccer, or baseball you will be able to tune in. This will be a gem for the women's NCAA tournament next year and the upcoming WNBA season which starts this Friday.
---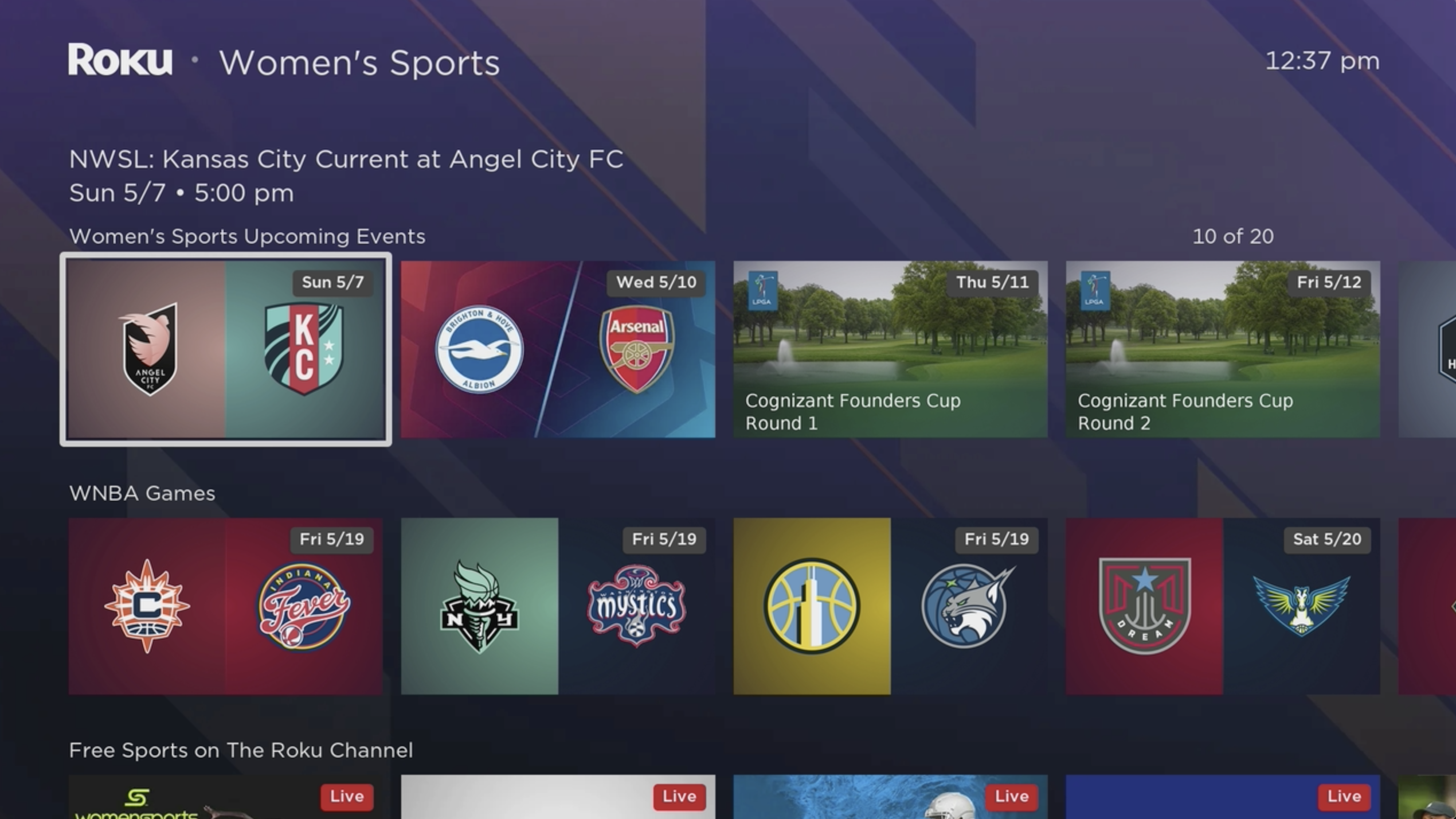 Streaming Women's Sports on Roku Just Got Easier with the Launch of Women's Sports Zone
New destination brings women's sports programming from across the platform to centralized location
SAN JOSE, Calif. — May 17, 2023 — Last year marked a pivotal moment in women's sports with increases in viewership, ratings, and broadcast coverage. In 2022, 30% of sports fans said they are watching more women's sports than they used to over the past five years, while 85% of them said that it is important for women's sports to continue growing in popularity.1 Roku, Inc. (NASDAQ: ROKU) is meeting this demand by launching an all-new Women's Sports Zone, making women's sports more accessible and discoverable than ever before.
"The popularity and demand for women's sports is greater than ever, and at Roku, we continue to commit to elevating this important programming for our customers," said Kelli Raftery, Roku's Vice President, Global Communications. "At a time when it is harder than ever to find what you want to watch, our new Women's Sports Zone makes it easier for fans to get to the content they love, and it arrives just in time for the tip-off of the WNBA season this Friday."
Located within the Sports experience, the Women's Sports Zone will feature live and upcoming women's sporting events as well as female-focused documentaries, movies, and more from supporting channels across the platform. This new Zone provides streaming, live broadcast, and educational content options all in one place, eliminating the time it takes fans to locate their favorite teams and sporting events. Plus, content within the Zone will be curated based on users' viewing habits, favorite teams, and more, so they can stream what they love with ease. The Women's Sports Zone complements the women's sports programming already featured within the Sports experience.
At launch, sports-related content from soccer, golf, and professional and collegiate basketball will be available from supporting channel partners and will air in the Zone based on seasonality, with an expanded content offering to follow in the coming months.
To locate the Women's Sport Zone on the platform, users can:
Scroll down to Sports on the Home Screen Menu and click to the Women's Sports Zone in the "Browse by Sport" row.
Search for "women's sports" or associated words like a team or league name in Roku Search or using Roku Voice.
Head to the Sports row in the Roku Mobile App and scroll to Women's Sports Zone.