If you've been thinking about getting your feet wet in vlogging and one-man-band video creation but have found the number of camera options to be a bit intimidating, Canon's got a camera for you. The Canon PowerShot V10 is Canon's first vlogging-focused camera specifically catering to beginners looking for a step-up camera or their first camera that isn't their phone. Here's what we know so far.
Canon PowerShot V10 Features (via Canon)
1-inch back-illuminated CMOS sensor
19mm (equivalent) f/2.8 lens
Digic X Processor
Two Stereo Microphones – allow for front and rear audio pickup paterns
Image stabilization (digital only)
Face-tracking AF system
Auto-upload content via Image.Canon
Webcam (when connected to a computer) and Live Streaming (via Canon Camera Connect app)
Flip-out camera stand
Why It Matters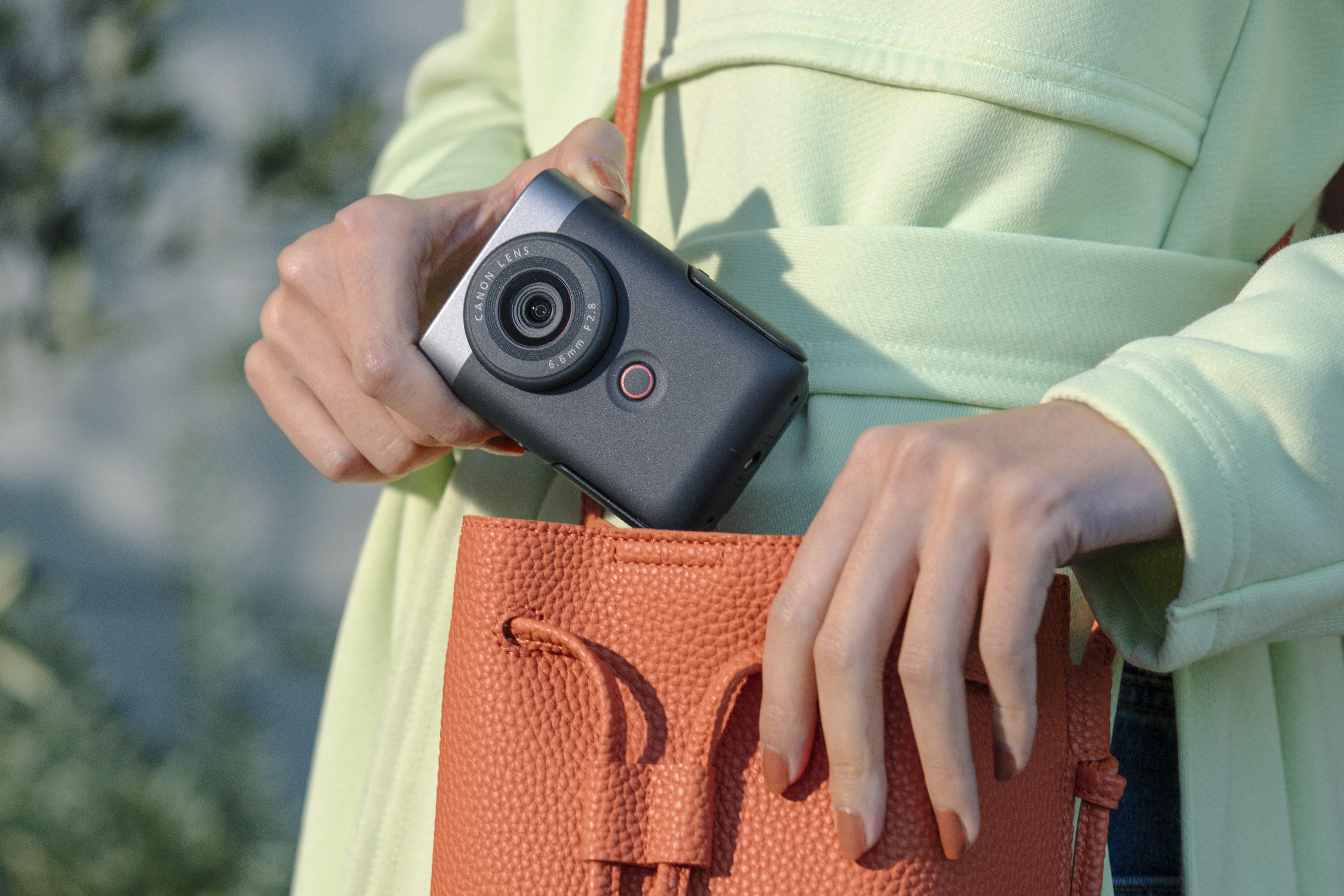 Unlike many other entry-level cameras, the Canon PowerShot V10 is not shy about who their target user is: smartphone users that are looking to get into the world of vlogging and POV content creation. As someone who spends a considerable amount of time on YouTube, it's a market that continues to grow and in need of a disruption to barriers to entry – namely, the costs of starting a channel. The PowerShot V10 offers a lot in a compact form factor, namely multiple ways to share/publish your created content as well as an intuitive design for those coming straight from having their phone as their primary camera.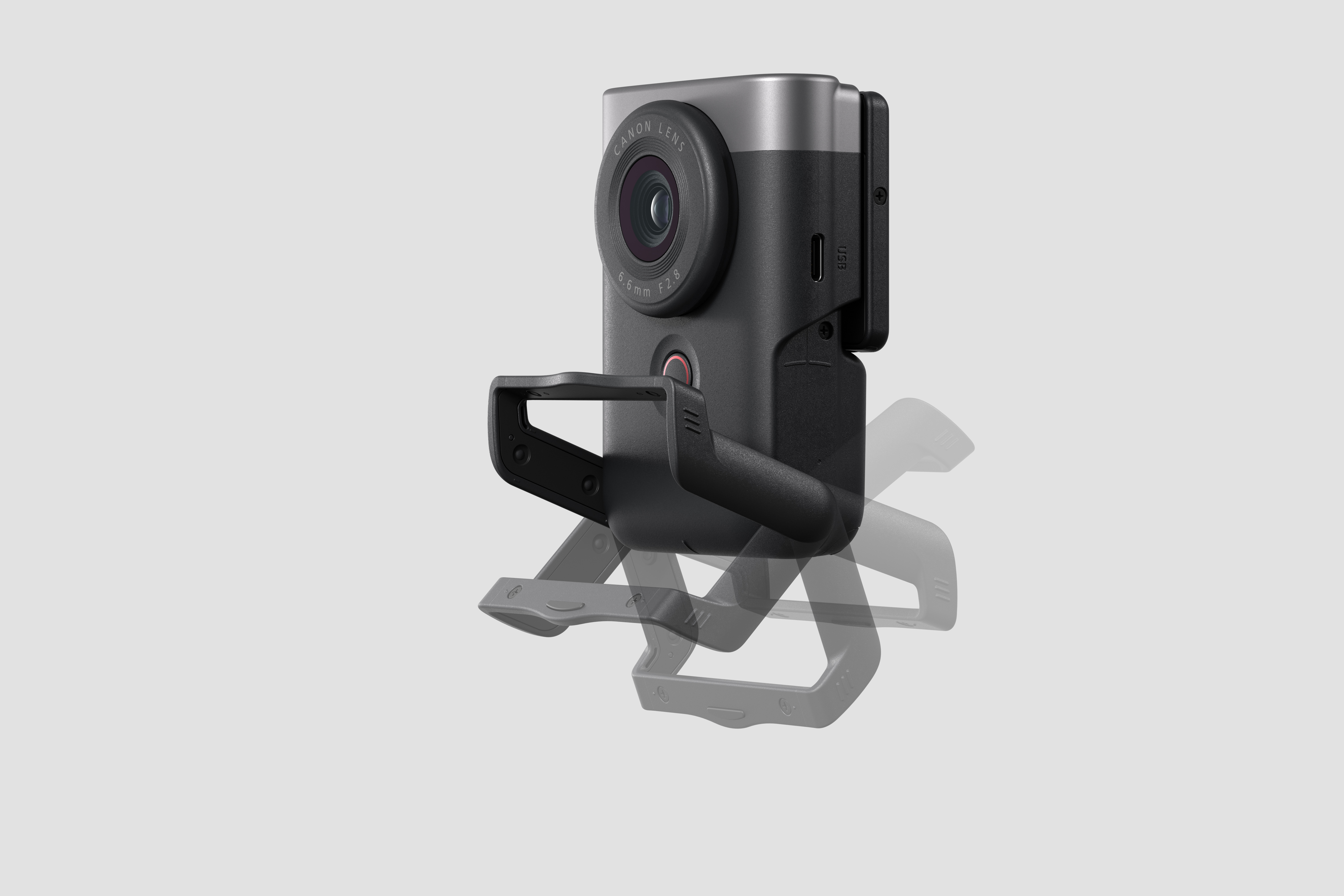 The 1-inch back-illuminated CMOS sensor paired with the DIGIC X processor give this pocket camera enough power to handle challenging lighting situations as well as keeping your subject in focus. The dual stereo microphones on top of the camera allow solo creators to keep their voiceover crisp even when speaking from behind the lens – a must from vlog-style footage.
Beyond the tech there are two key features that stand out and make this a serious competitor in the vlogging space: ease-of-use and very low price (more on this in a second). The PowerShot V10 is designed for one-handed use and keeps things very minimal – a single button on the front the camera is all you need to begin capturing. Manual control options are equally spartan – if you're shooting video you choose between 4K and Full HD. Stills? You get the option of JPEG and Fine through Small. Although that may seem limiting, for someone that's just getting started as a videographer/photographer it keeps things simple and them focusing on making content and not worrying about settings.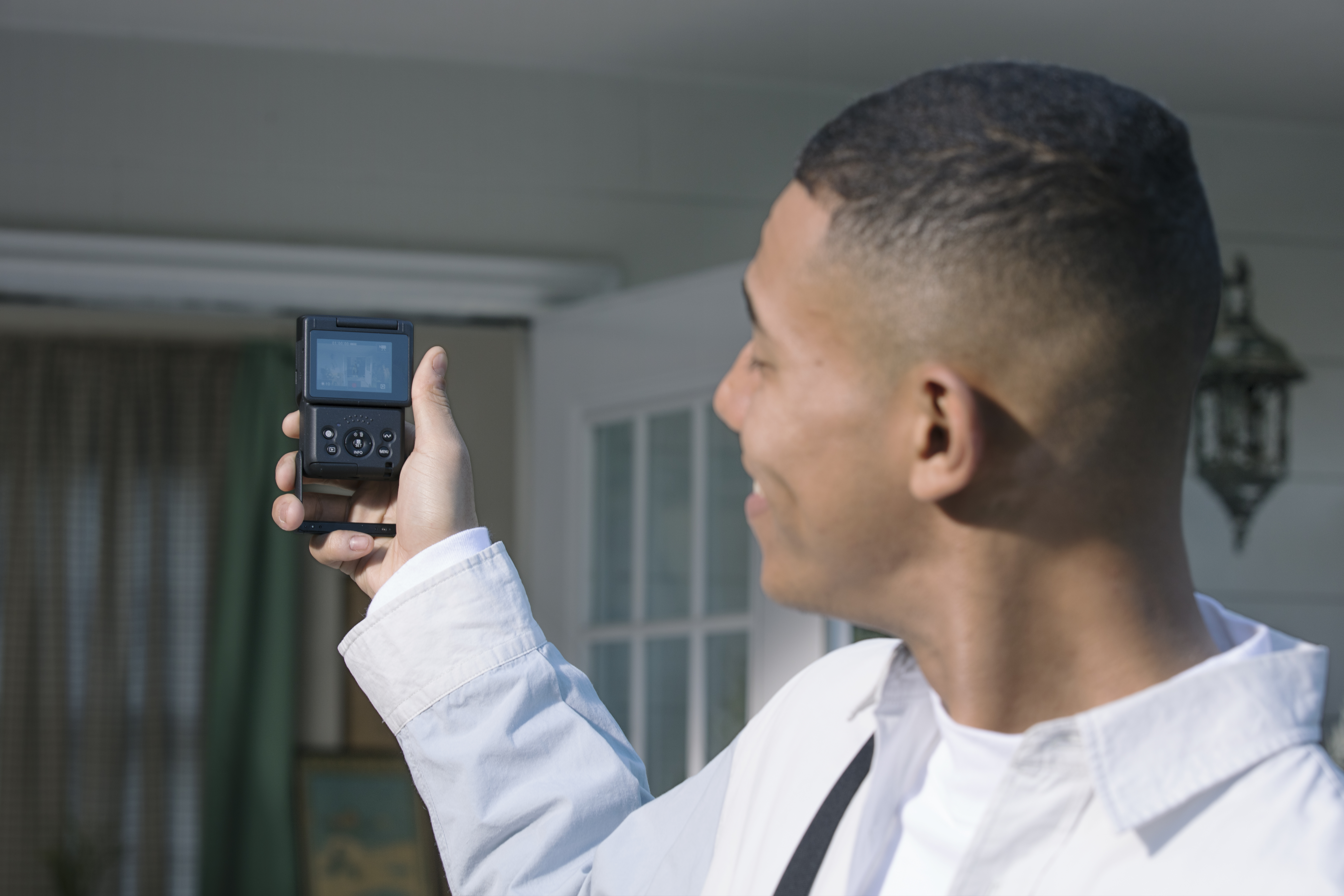 In their official release, Canon notes that the PowerShot V10 is not a one-off camera but an introduction to an entire series of video content capture devices. Citing a recent behavior study of Gen Y/Z consumers, video content continues to absorb most of our attention online and Gen Y/Z users are always looking for ways to create more of that content. If the PowerShot V10 is an introduction to a line of devices focused on video streaming and content creation, it stands to reason that we can expect additional features and capabilities as the userbase grows and matures.
Canon PowerShot V10 Pricing and Availability
The second key feature allued in a previous graph is simple – the Canon PowerShotV10 will launch with a $430 MSRP, putting it well below its closest competitors. The PowerShot V10 is expected to be available in mid-June 2023. You can learn more about the PowerShot V10 here.