I'd like to think that at this point, most people who carry a mobile phone should be using a smartphone. However, that doesn't seem to be the case as there are still those out there who are keen on just carrying a regular feature phone. These are basically phones that have certain features built into them. Most people who use these types of phones are those who don't want to be glued to their phones 24/7 and those who only want the bare minimum when it comes to information overload. For some reason, the popularity of these types of phones has been on the rise, especially among the Gen Z crowd in the US, mainly due to mental health and the want to cut back on screen time. Fueling this demand are companies like HMD Global and their Nokia phones, such as the freshly released Nokia 2780 Flip.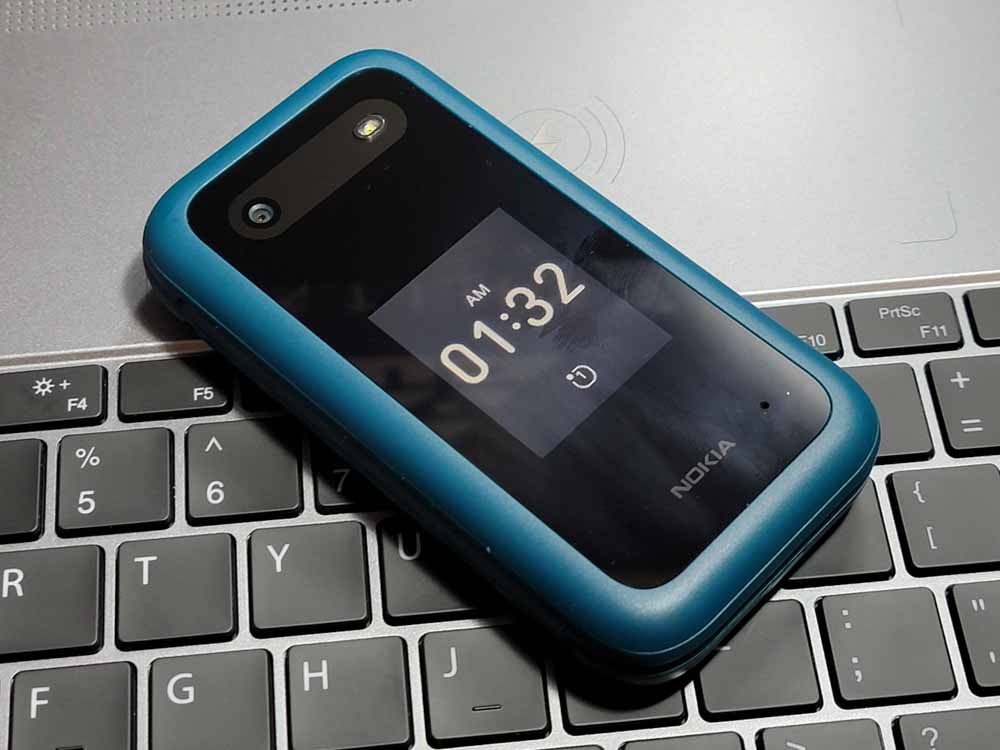 The Nokia 2780 Flip is a feature phone with the profile of a flip phone. It looks like a traditional flip phone with a 1.77″ QQVGA display on the front cover, and a 2.7″ QVGA display on the inside. It also includes a 5MP camera, a 3.5mm headphone jack, a USB-C data/charge port, built-in Wi-Fi, expandable storage, and a 1450 mAh removable/rechargeable battery. Other notable specs are a Qualcomm 215 Mobile Platform CPU. 4GB Ram, 512 MB of internal storage, KaiOS 3.1, and more. On paper, it doesn't seem very powerful at all, but then again feature phones don't really need to be.
We'll talk more about the software in a bit.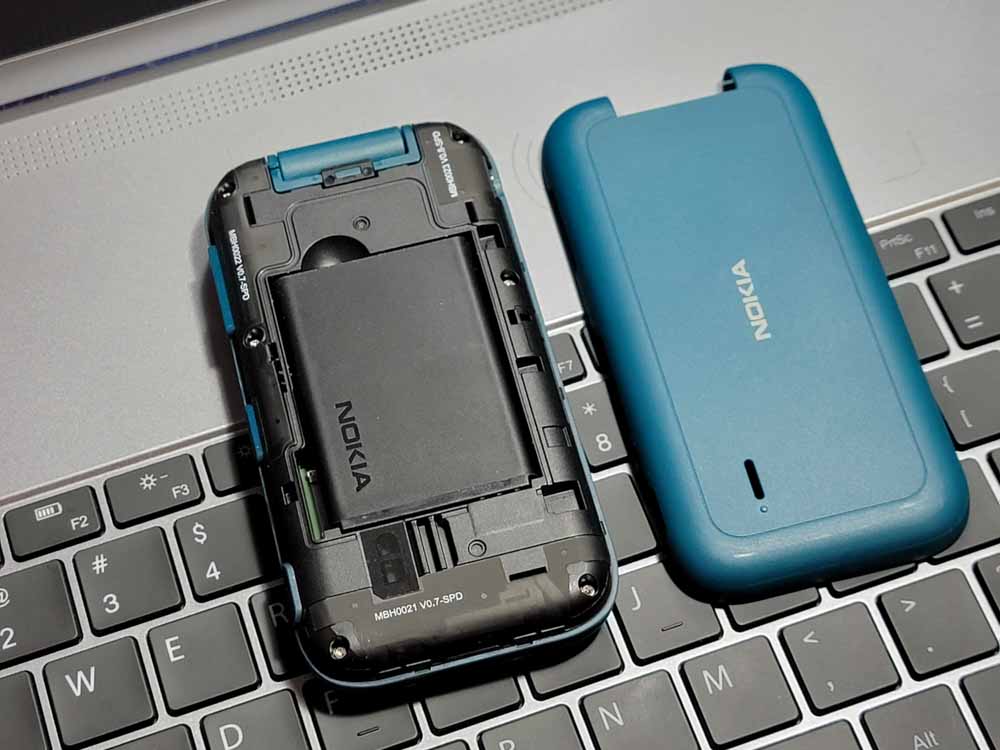 For starters, this isn't like any flip phone from the late 90s. It's much larger and thicker than most smartphones these days. This is because of the larger displays for easy reading and the larger keypad for accessibility. The phone is also built to be durable, and that's mainly due to the all-plastic construction, which also includes the screen covering the displays. This is far from the premium phone you are accustomed to and feels a bit like a toy in your hands. It's lightweight and doesn't feel quite solid enough, but it does seem like it would be rugged enough to withstand drops. This is also one of the few phones I've seen where you can actually remove the battery and replace it.
From afar, the phone doesn't look that bad as it does look like a more modern interpretation of a flip phone, however up close, the flip phone just looks too large in my opinion. I know what they are trying to accomplish here with larger displays and oversized buttons for better accessibility, but I think they made them too large. I feel like the phone should be smaller and closer to the size flip phones were in the late '90s. It would feel more nostalgic and would feel better in my hands.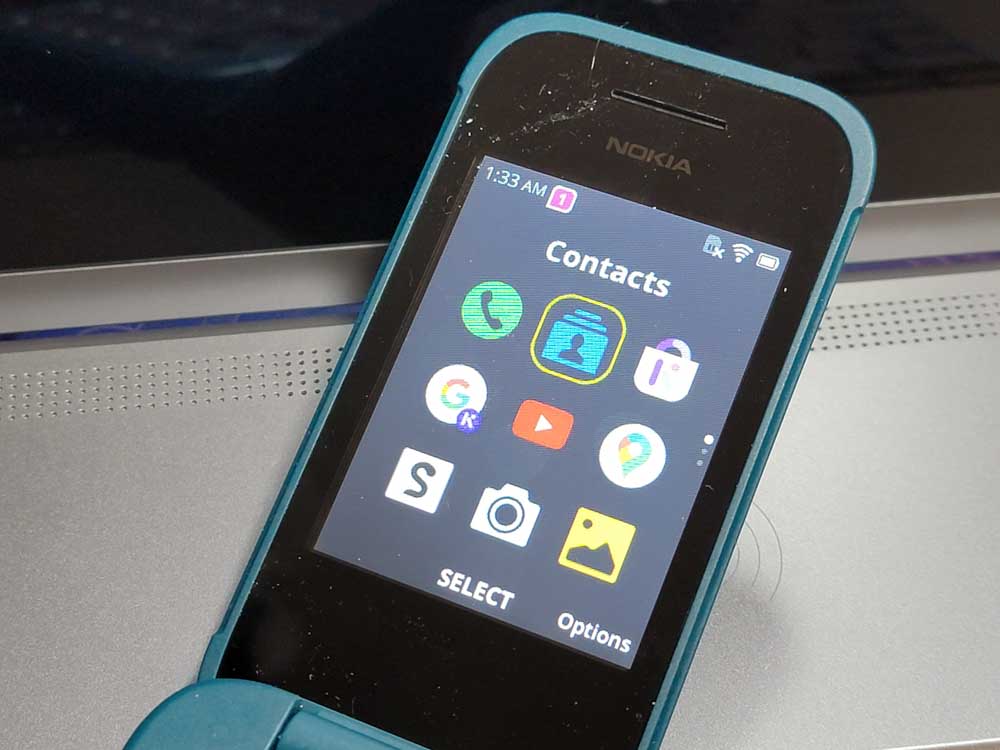 That's pretty much all I have to say about the hardware. It's decent, but I do not love the plastic feel and the overall size. It just seems too much like a toy to me.
As for the software, Nokia built this on the KaiOS 3.1 platform. That means that while this might not be considered a full-on smartphone, it does have some smartphone-like features. Out of the box, it comes with several stock apps such as a contact manager, camera and albums, music player, video player, email, messaging, and a simple internet browser, just to name a few. There's also Google and Youtube installed. If you want more apps, there is an app store installed where you can download more utilities, games, and more. It's not as robust as the Google Play or iTunes App Store, but there are some interesting apps in there.
For the most part, the UI is responsive and looks like something you'd see back in the 90s. It's not touch based though so you'll need to use the control buttons on the keypad to navigate the UI, but it's simple enough to learn.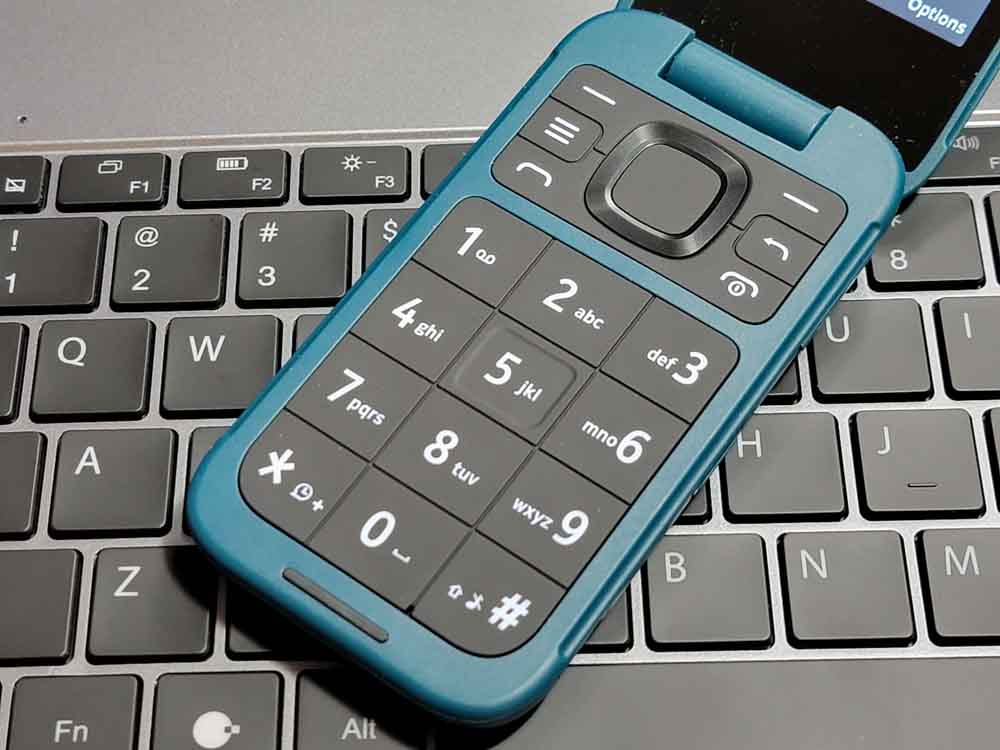 I know I mentioned that flip phones seem to be gaining steam here in the US with the Gen Z crowd and those who want to spend less time on their phones, but should you really pick up something like the Nokia 2780 Flip? While it's a novel idea and I get when you'd want to pick this up, I don't see what the appeal of them is. They are super limited in what they can do and in the case of the Nokia 2780, it just doesn't feel that great. Maybe if it was smaller and made of better materials, I might give it more of a chance, but as is with the all-plastic construction, it just feels too much like a toy to be taken seriously. I also think it's too thick and large, especially when we had flip phones back then like the Motorola Razr that was the peak of what a flip phone should look like, and then we get this. Nokia could have done a better job with this, mainly in materials, construction, and design.
The Nokia 2780 Flip is available unlocked on Amazon.