Those who use any M1 or even M2-equipped Mac, such as the Macbook Air in my instance, know the struggles of only being able to connect one external monitor. I use a Macbook Air at work and having one external monitor is better than none, but it would be so much better if I could connect a second or even a third. The Macbook Air M1 doesn't allow for it due to hardware limitations, but there are ways around it if you're willing to spend a little extra. One such way is with a Plugable UD-768PDZ, a USB-C triple display docking station featuring the SiliconMotion chipset.
What makes the Plugable UD-768PDZ special is the fact that it's a triple-display docking station and the Silicon Motion chip that is the heart of the hub. As most might know, Apple M1 and M2 Mac products do not allow for more than one external display at a time. This is a limitation of the chip and you will not be able to use two or more external monitors without special hardware. Hardware like the Plugable UD-768PDZ, built specifically with the Silicon Motion chip.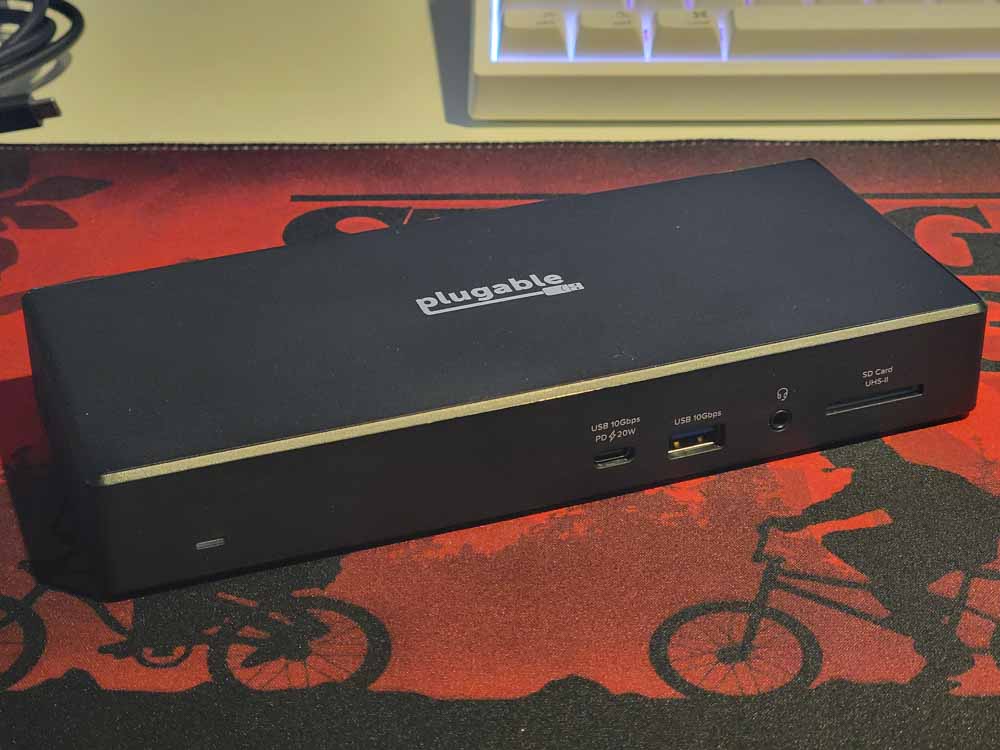 We'll start with the fact that the Plugable UD-768PDZ looks like a regular docking station. It's a medium-sized rectangular box featuring 4x USB 3.0 ports (5Gbps), 1x USB 3.2 (10Gbps), 1x USB-C (10Gbps) with 20W charging, an SD Card reader, Gigabit Ethernet, and an audio jack. It also delivers 100W charging, all through a single USB-C cable (included) back to your laptop. The Plugable UD-768PDZ does require its own power source, however, but that's understandable in order to power all those extra ports. This is perfect too because my Macbook Air M1 only has two USB-C ports on it so the addition of all these additional USB ports, along with an Ethernet port make this a must-have for most users.
If you plan on using the Plugable UD-768PDZ for multiple external displays, you must install the Silicon Motion drivers on your Macbook. These can be found here. Once installed, the drivers will allow you to set external monitors as either extended monitors or as mirrored with your Macbook.
Note that video output on the Plugable UD-768PDZ is limited to 1920×1080. That's not great if you're using a 2K or 4K monitor, nor is it optimal for ultra-wide displays either. There is a workaround however where you can just plug your higher resolution monitor directly into your Macbook and your other displays into the docking station. This way, at least one of the external monitors is at a higher resolution.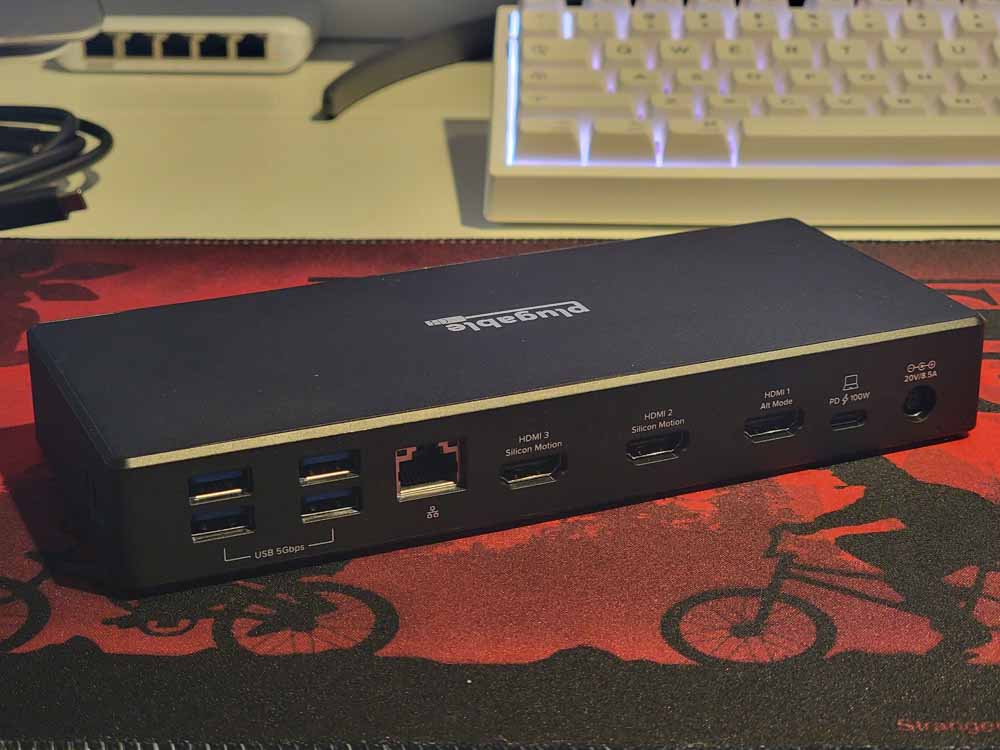 Now what I do find interesting is that I know this works on a M1 equipped Macbook but this also works on PCs. That's not the exciting part though. What's interesting is that I tried this with a Lenovo laptop that has an HDMI port and a USB-C port where the port has been disabled for video output. Somehow, the Plugable UD-768PDZ is able to extend external monitors for this laptop when plugged into the USB-C port and without needing to install any drivers. Not really sure how that worked or why, but it does.
So with that said, the Plugable UD-768PDZ is my go-to docking station for my M1-equipped Macbook Air. It bypasses the external monitor limitations of the hardware while also adding a ton of useful ports that I otherwise wouldn't have. It's easy to set up and allows you to charge your Macook at full power. If you want to boost the productivity of your laptop with multiple displays, the Plugable UD-768PDZ is the right hardware for you.
You can pick up the Plugable UD-768PDZ here on Amazon.