One of the best accessories you can buy for your iPad is the Apple Pencil. If you're serious about note-taking and digital art, that's the one accessory you need to buy. However, it can't go without saying that it is not cheap. In fact, it's the most expensive stylus you can buy for the iPad coming in at $129.00 for the Apple Pencil 2. Not everyone wants to spend that much, but there are alternatives. While most 3rd party styluses don't quite have all the features that the Apple Pencil 2 has, they do come close, and one of the better alternatives is the Adonit Neo Pro. This stylus is made specifically for the iPad Pro 11″ (1st/2nd/3rd Gen), iPad Pro 12.9″ (3rd/4th/5th Gen), iPad mini 6th, and iPad Air (4th/5th Gen).
The Adonit Neo Pro is the latest stylus designed for the generation iPads listed above. So for the good news, it does pretty much everything the Apple Pencil does. It has palm rejection, and tilt support, and even charges wirelessly when attached to the iPad. The bad news is that it doesn't have pressure sensitivity, but then again, no 3rd party stylus does. That feature seems to be exclusive to the Apple Pencil 2.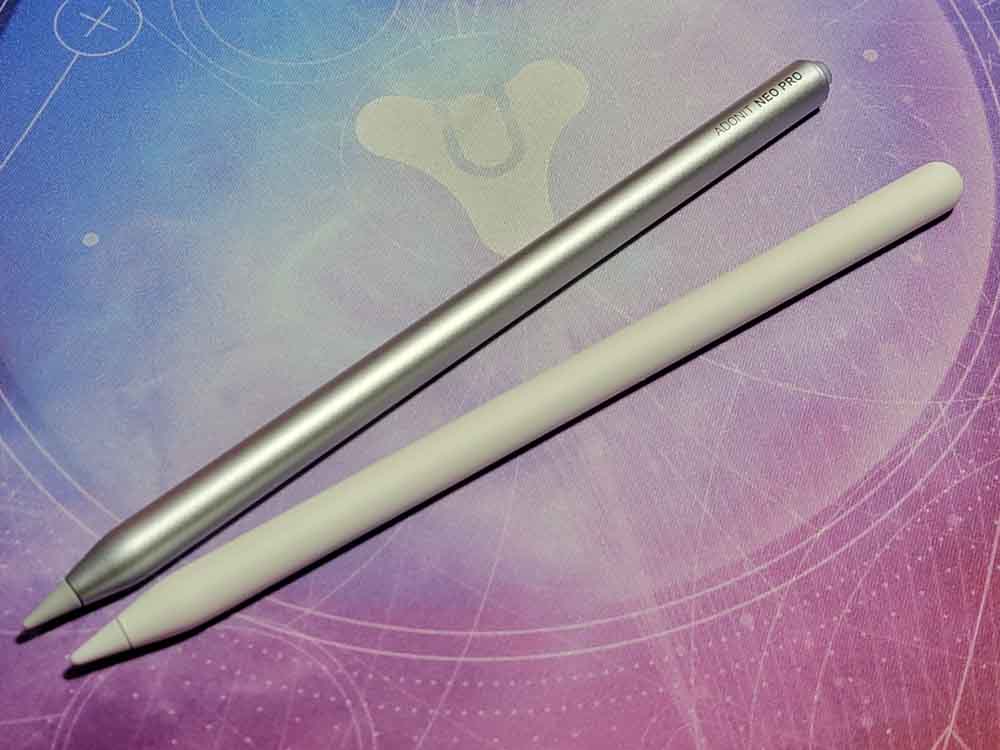 What that means is that the Adonit Neo Pro is still good enough for most users, except for those serious about digital art. It's great for note-taking and casual scribbling and sketching but isn't great for apps like Procreate. While it does work in the app and the tilt support does offer an alternative to pressure sensitivity, it's not the same. You can immediately tell the difference if you compare the Adonit Neo Pro and Apple Pencil 2 side by side.
That doesn't mean the Adonit Neo Pro is a bad choice though because like I said above, it is pretty good for note-taking and casual use. Not to mention that it's also way cheaper than the Apple Pencil 2. I think most users can do without the pressure sensitivity since most users aren't professional artists. I like the fact that the Adonit Neo Pro mimics the feel of the Apple Pencil 2 and can even charge on your iPad magnetically. For most people, this is a great alternative to the more expensive Apple Pencil 2.
You can grab the Adonit Neo Pro here on Amazon.