Streaming microphones are popular right now thanks to all the social media platforms we have and video streaming and sharing platforms. There are lots of microphone options out on the market now and range in type and quality. If you're a podcaster, streamer, or content creator, you're going to want to go with a more high-quality mic that will help cut out background noise and make your voice sound clear and crisp. While I'm not a professional podcaster and only stream live content once in a while, I still want a high-quality mic and Joby was kind enough to send over their new Joby Wavo POD to check out. This is a plug-and-play large diaphragm microphone made for broadcast-quality audio that can be used for anything from streaming, podcasting, voice-overs, and even Zoom meetings.
DESIGN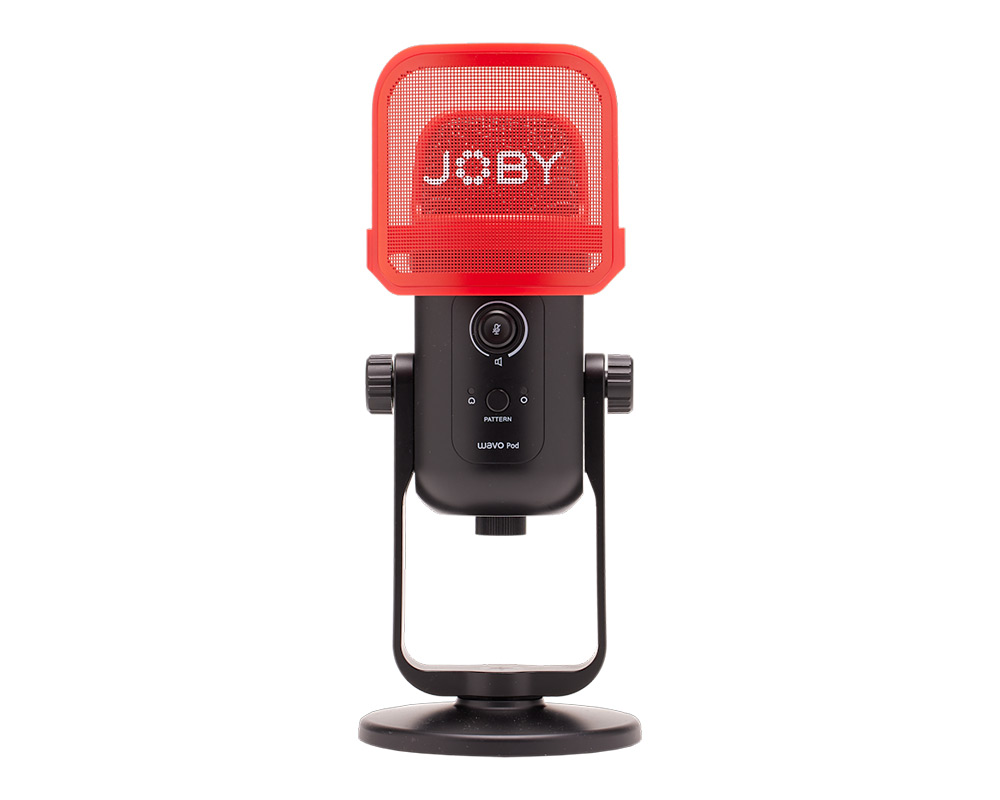 One of the most striking things about the Joby Wavo POD is its design. This is a beautifully designed microphone that is not only well designed and functional but also stands out thanks in part to the bright red pop filter that's front and center. Another thing that is front and center is the controls which are mainly the button to choose the recording pattern and the button/knob that controls volume, gain, and mute.
Aside from that, the mic itself looks like a large black pill with legs, propped up with a circular base. You can adjust the tilt of the mic by loosening the side thumb bolts and then tightening them back up again. This is perfect if you're trying to get the right position to make your voice heard. I should mention that while there's only a single pop filter on the front, you can get an optional second one for the rear if you plan on using the mic in omnidirectional mode. Most of you might not even need that since I'm guessing most will use it in cardioid mode, which is how I'm using it.
The Joby Wavo POD is also really versatile thanks in part to its unique mounting system. For instance, you can remove the desk stand on the bottom and install a tripod or even a Joby Gorilla Pod. The arms also have something called a Joby Link that allows you to attach other accessories to the Joby Wavo POD. Lastly, at the bottom of the mic, you'll notice that there are both 3/8″ and 5/8″ mounting threads and if you use the included adaptor, you can mount the Joby Wavo POD to a boom arm. In this case, Joby also sent us the Joby Wavo Boom Arm to test this with.
WAVO BOOM ARM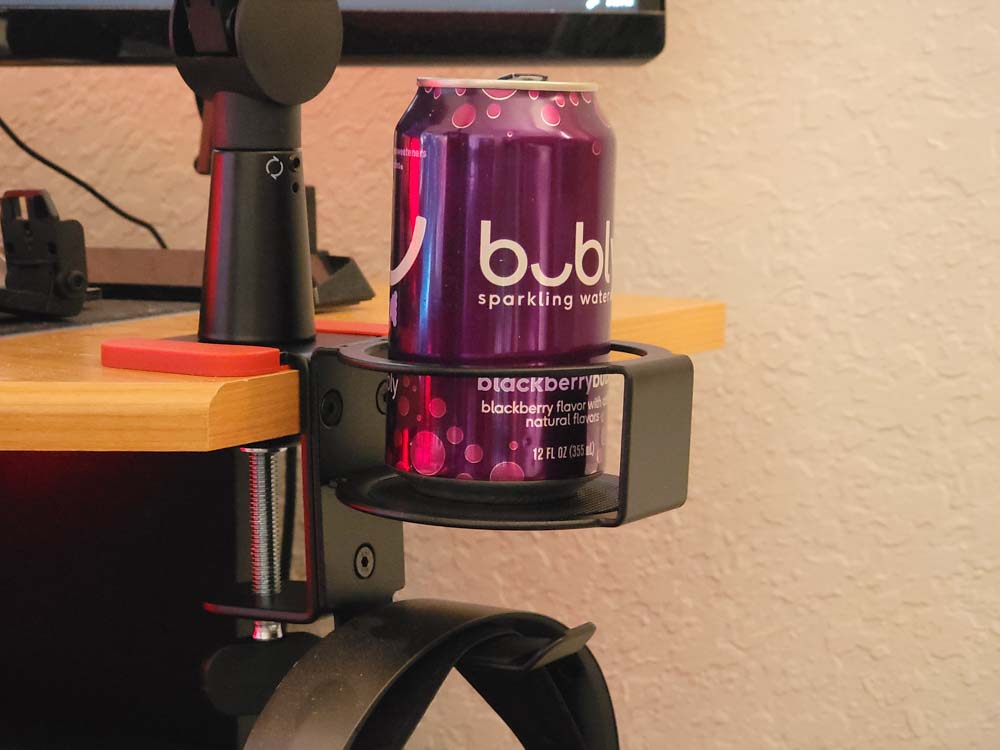 We're just going to touch on the Wavo Boom Arm real quickly since we mentioned it above, but this is a great option for those who want to mount their Joby Wabo POD to something that is flexible and brings the microphone closer to you for optimal audio quality. The Wavo Boom Arm is easy to install and comes with a clamp base that features rubber pads on the top and bottom of the clamp, as well as an integrated headphone holder and cup holder.
The Wavo Boom Arm also has built-in cable management, an integrated 1/4″ ball head so you can attach other accessories and not just the mic, and can hold up to 1kg payload if needed.
EXPERIENCE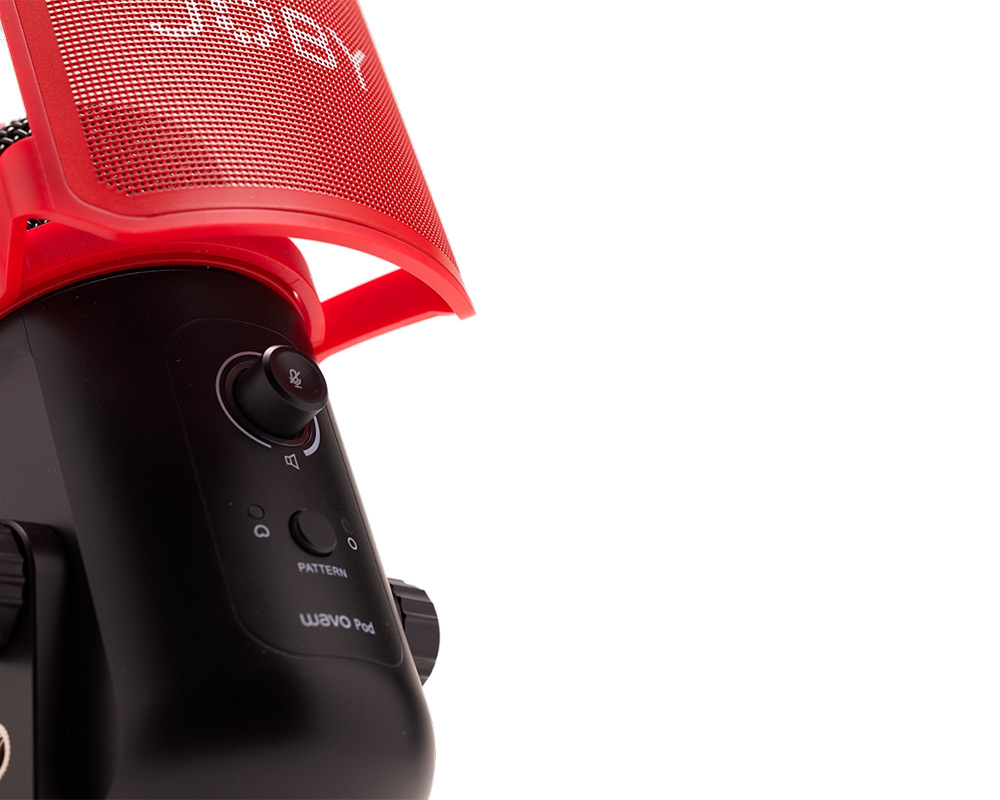 Anyways, back to the Joby Wavo POD. As I mentioned above, I use this mainly in cardioid mode which is perfect because I also run speakers on my setup when I'm playing games. I've used this setup numerous times already with games playing in the background while chatting with groups of people over Discord and not one of them has ever complained about extra background noise coming from the speakers. All they could hear was my voice, which is exactly as it should be.
I like the ease of use with the Joby Wavo POD. The fact that there isn't any additional software you need to download and you can just hook it up via USB-C to your PC or laptop with ease. That's all you need to do. Some might lament that there isn't an XLR connection, but for non-professionals or hobbyists, this isn't really an issue.
Lastly, I'm just glad I don't need to use my headset anymore to use a mic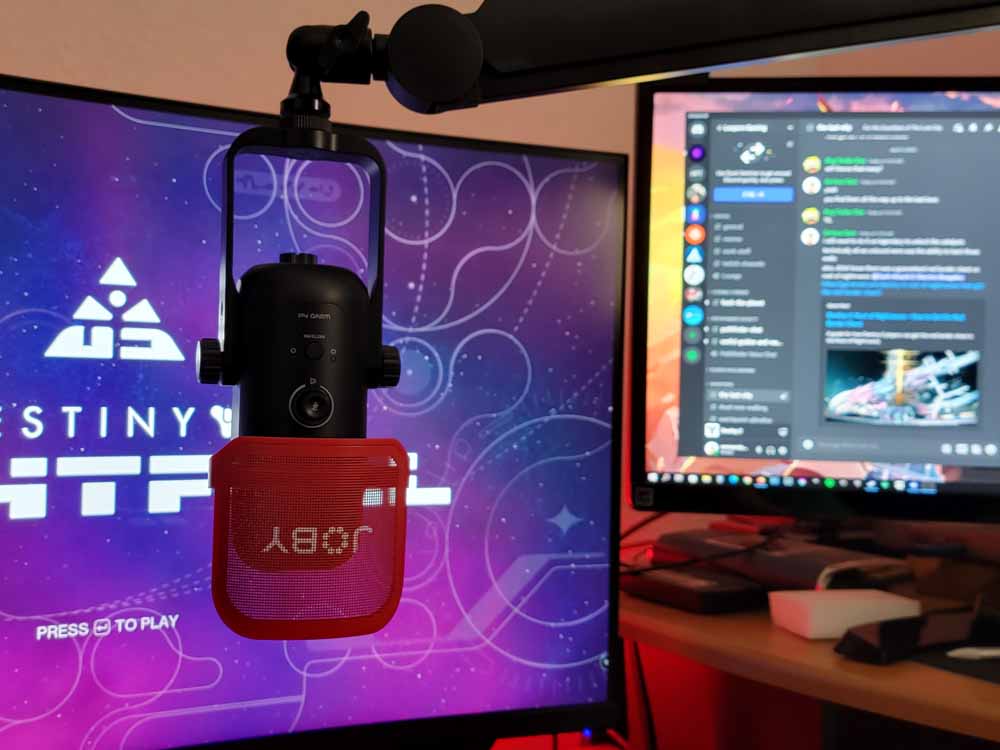 FINAL THOUGHTS
The Joby Wavo POD isn't the first podcasting/streaming mic I've looked at, but it is one of the better-looking ones. I really like the way that it looks and that all the buttons and controls are right at the front. The LED lights are also really easy to read and they make it easy to know what feature you're adjusting. I also really like the mounting options the microphone has and the optional lJoby Boom Arm can take your setup to the next level.
Some might find the only two pickup patterns a downside whereas other microphones may have four, but for those who will never use the mic with other people besides themselves, you honestly need only one and that's the cardioid pattern. Anyways, for the $99 entry fee of the Joby Wavo POD, I'm not really complaining because this does exactly what I need it to do and I've had no complaints about how I sound so that's a plus.
So with that said, if you're looking for a good, inexpensive podcasting or streaming mic, give the Joby Wavo POD a consideration.