It's common these days for people to run multiple monitors now with their computer setups but not all desks can accommodate the needed real estate to run multiple monitors. That's why monitor stands and arms that can accommodate multiple monitors are so popular. They're not all created equal though and some are better than others. Take for instance the Monoprice Dual Monitor Articulating Free Standing Vertical Desk Mount Bracket Stand V2, which we'll just shorten to Dual Monitor Desk Stand V2 for the rest of this post. While the stand might look like any other stand, it has a pretty genius mounting system that makes mounting VESA-compatible monitors much easier.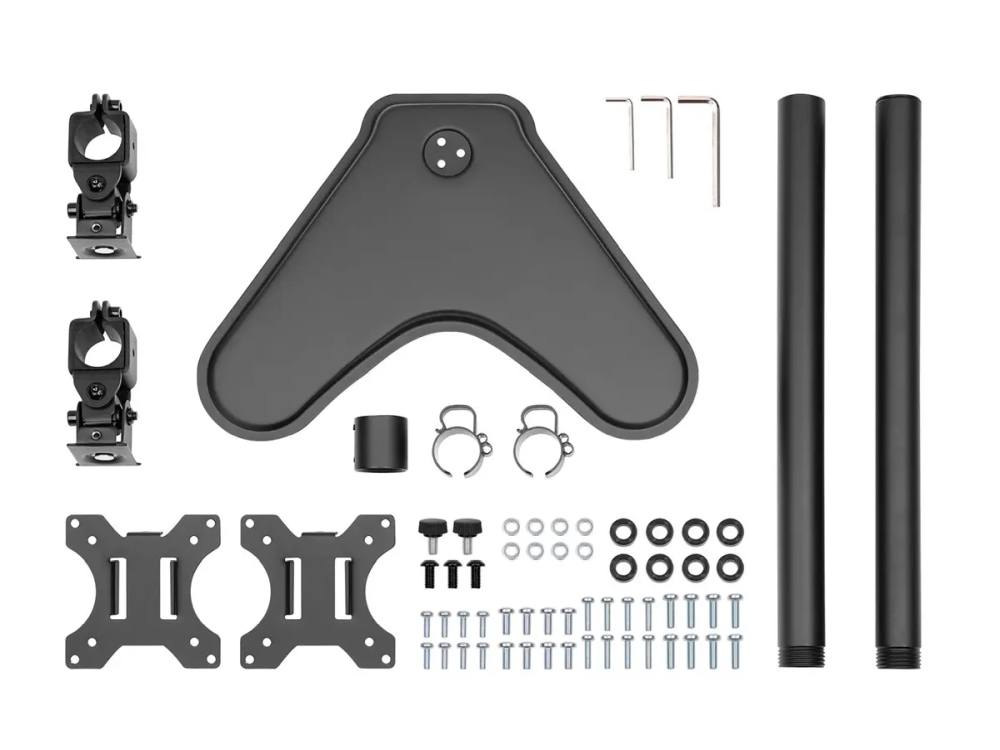 The Dual Monitor Desk Stand V2 looks like almost every other monitor desk stand out there. This one is meant for vertically stacking monitors which is why its height is so long. There are some shorter ones on the market, but those have arms on both sides meant for arranging monitors side by side. Both have their advantages and disadvantages and your personal preference will ultimately decide which one is better for you.
Stacking them on top of each other does save some desk space though the advantages of having monitors stacked instead of side by side are moot. Again, this is up to personal preference but I normally prefer them side by side.
Anyways, the stand has a very wide, solid base that's pretty heavy and sturdy. The pole is made up of two parts that are screwed together in the middle and then attached to the metal base. The pole is fairly sturdy as well and also made of metal so it should hold up over time. There are brackets that slide onto the poles and these are what will be used to hold your monitors in place.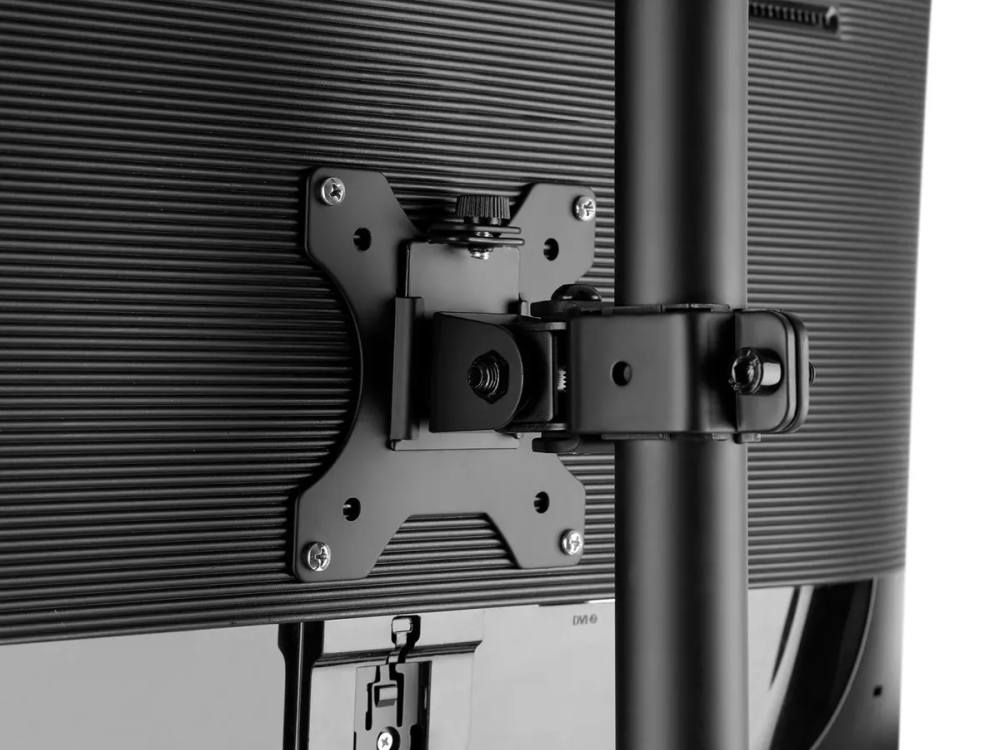 What is neat here is that these brackets don't have the VESA mounts attached to them. There are some mounts that require you to mount the monitor directly to the brackets, but the design of the Dual Monitor Desk Stand V2 makes it so that the VESA mounts themselves are separate plates that you first attach to your monitors apart from the brackets. Monoprice includes a ton of different options to attach these mounts to your monitor so you should have no issues. Once you attach the mount, you're able to slide them onto the brackets on the stand and then secure them in place with a thumb screw. This honestly is so much easier than some other methods I've seen in the past.
Once both monitors are on, you can adjust the height of each monitor, the tilt, and the rotation. You can even swivel your monitors from side to side. I should also mention that the Dual Monitor Desk Stand V2 includes cable management to help tidy up the cables leading up to your monitors.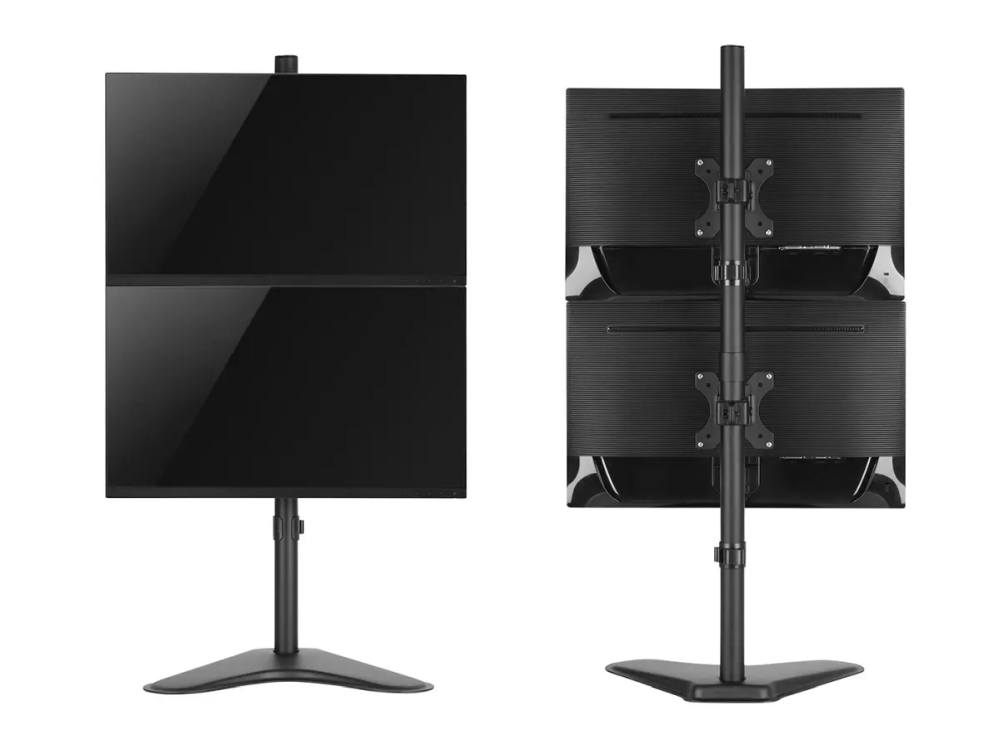 That's pretty much it in terms of how it looks and what it does. The Monoprice Dual Monitor Articulating Free Standing Vertical Desk Mount Bracket Stand V2 is a solid dual monitor stand that is pretty inexpensive for what it does. So I like vertically stacked monitors? Not as much as I do when the monitors are side by side, but this is a good option for those with limited space. I also really like that this stand doesn't clamp to a desk so you actually have more mounting options for this as it can be placed almost anywhere with a flat surface. I'm also really impressed with the way the monitors mount to the stand where the VESA mounts slide onto a bracket without you having to try and install the monitor to the bracket itself, which can be difficult a difficult job solo. Overall, Monoprice did a great job with this stand and it's definitely a solid option for those who need more than one monitor.