After focusing on wired IEMs for most of their inception, Campfire Audio decided to finally take a dive into the true wireless arena. With this move they created Orbit. Orbit looks to take the best of Campfire Audio such as its styling profile. But how does it translate into a TWS?
Style
For starters, Orbit has a distinct look than most TWS out there. The charging case comes in a matte finish two-tone colorway. You can either decide to charge wirelessly or utilize the USB-C port on the back. Light brown on the bottom with a bit of the upper half in beige. Open it up and you are presented with a mint green inside where the earbuds rest. You will also see the battery levels of the case and the Bluetooth sync button.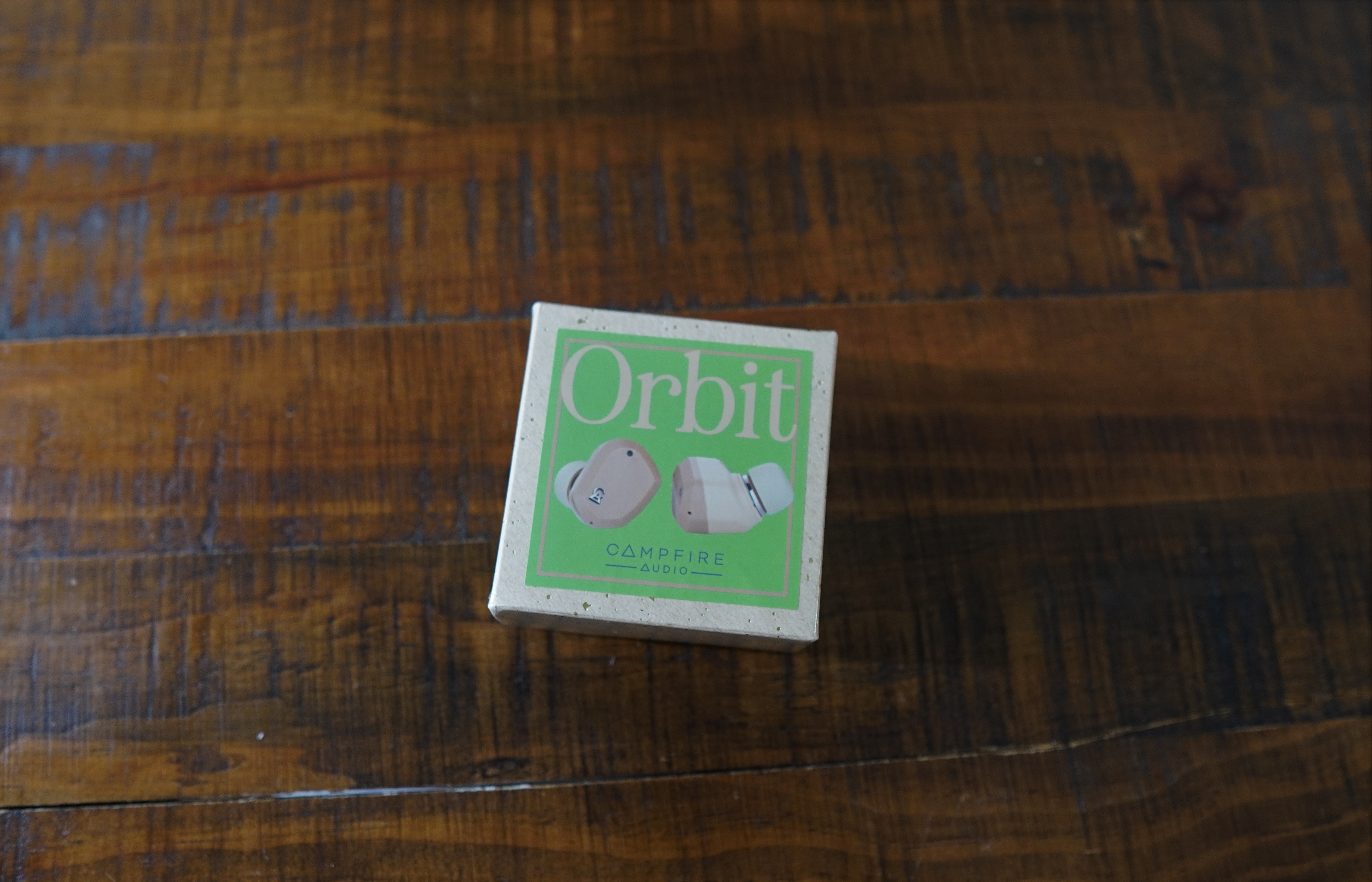 The earbuds themselves come in that same two-tone colorway this time with the beige taking presence. I like the slight detail of sliver that is on the earbud grill and between the earbud tip and the bass. Showing them to various people opinions were split on liking the overall colors or not. I appreciate the fact that they decided to be different though. I do not have exact measurements on the case/earbuds, but they are both surprisingly light and compact. Also, the earbuds support IPX5 for water resistance.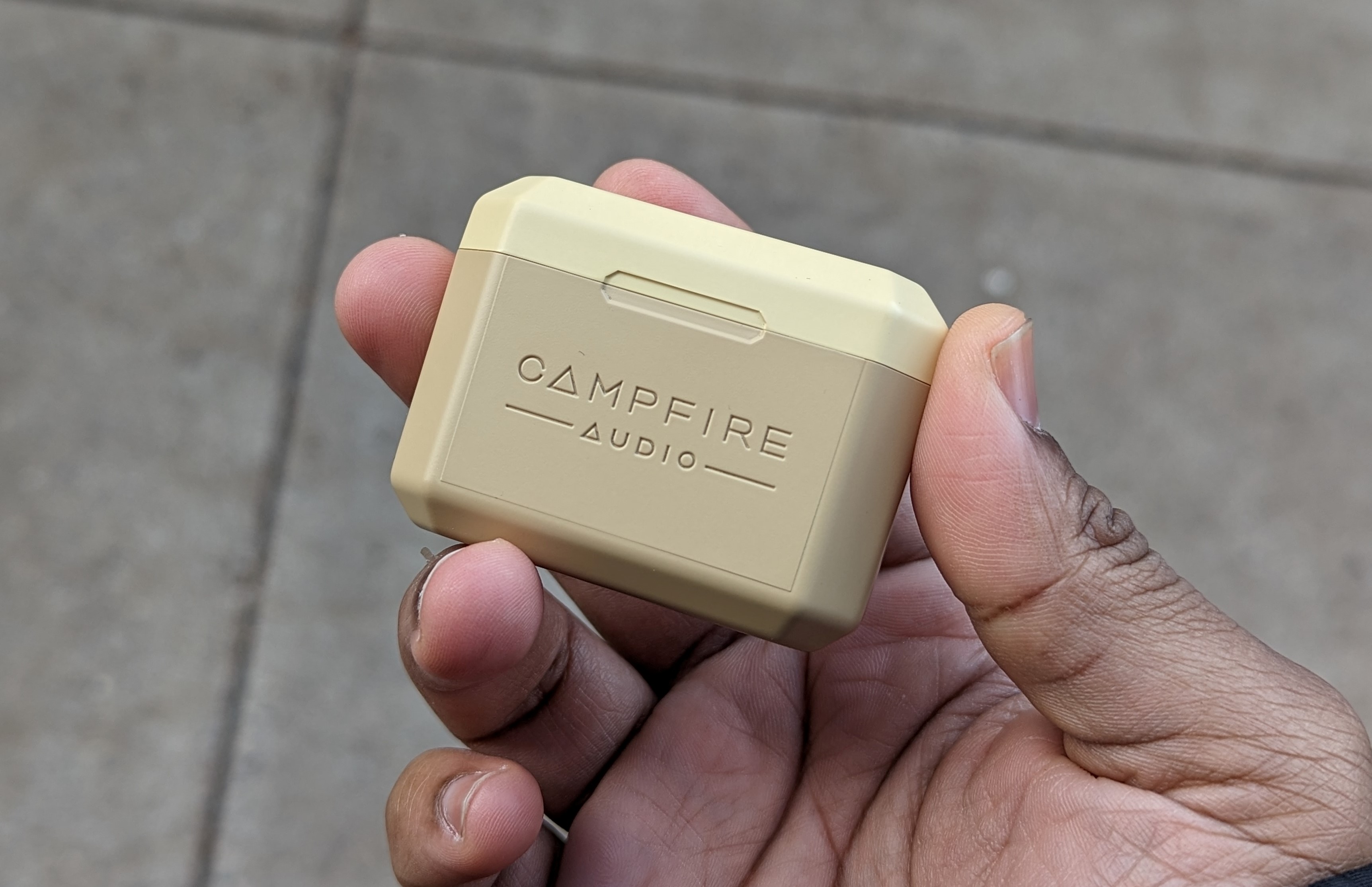 Campfire Audio makes unboxing the Orbit quite the visual experience as you get deeper and deeper into the packaging. You can check our unboxing on Instagram / TikTok.
Campfire Audio Orbit comes with various earbud tip sizes and a USB-C cable.
Features
Looking at the earbuds you may not realize but they do support touch controls. There are single, double, and triple taps for play controls while long presses can control the volume. They are accurate and responsive with the touches. They aren't customizable though other than having the option to toggle them off which can be done within the app.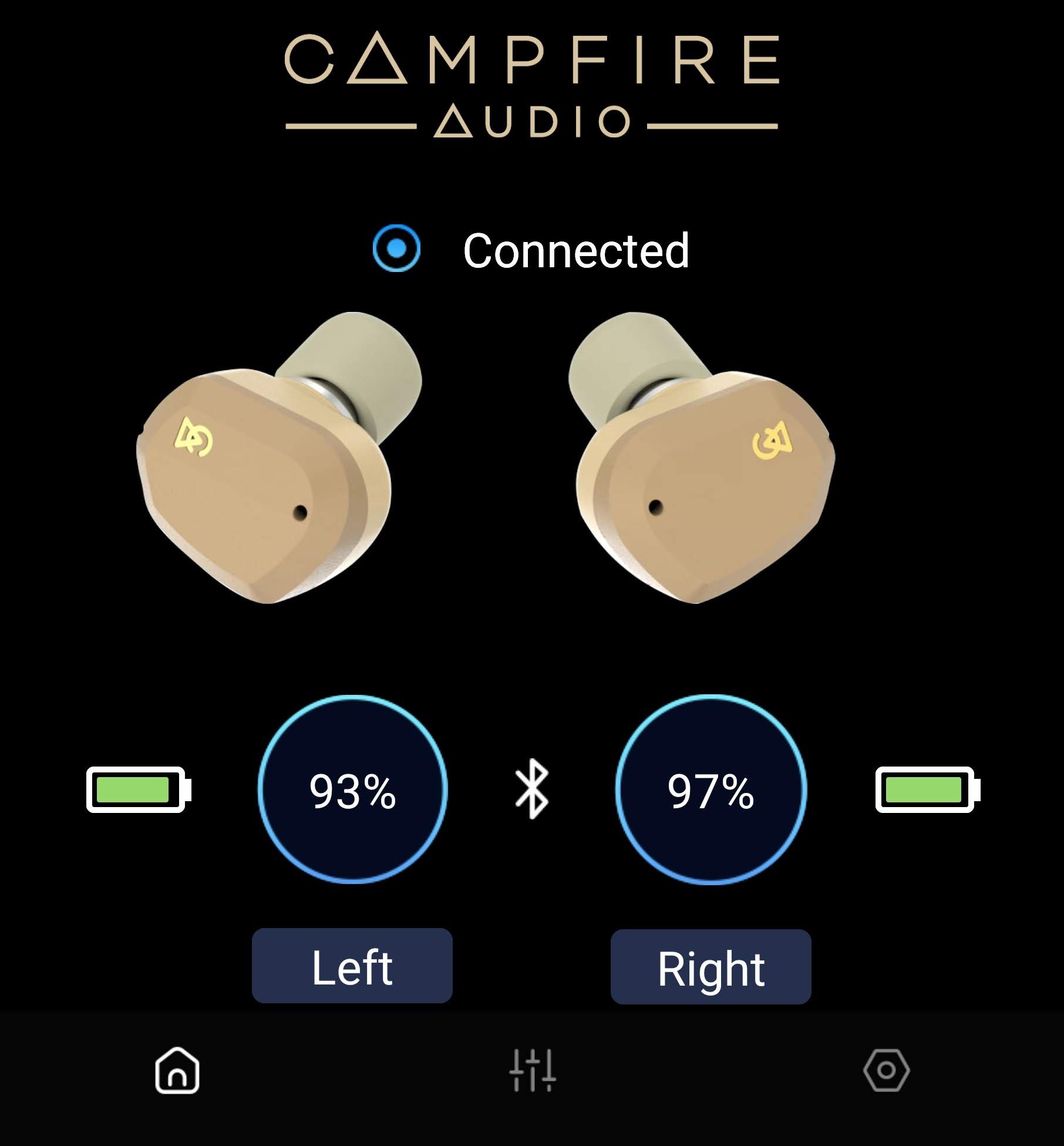 Regarding the app, you can also do firmware upgrades which I received on my first setup with the earbuds, and you can see the battery life of each earbud. There is also an EQ tab on the app as well. I do have some issues with the EQ tab though. Sometimes it will not even show up. Also, it shows numbers ranging from 1-7 but doesn't really tell you what each does. Luckily, you can add your own custom EQ levels if you desire.
Campfire Audio Orbit were used with a Samsung Galaxy Fold 4 and OnePlus 11.
Sound / Experience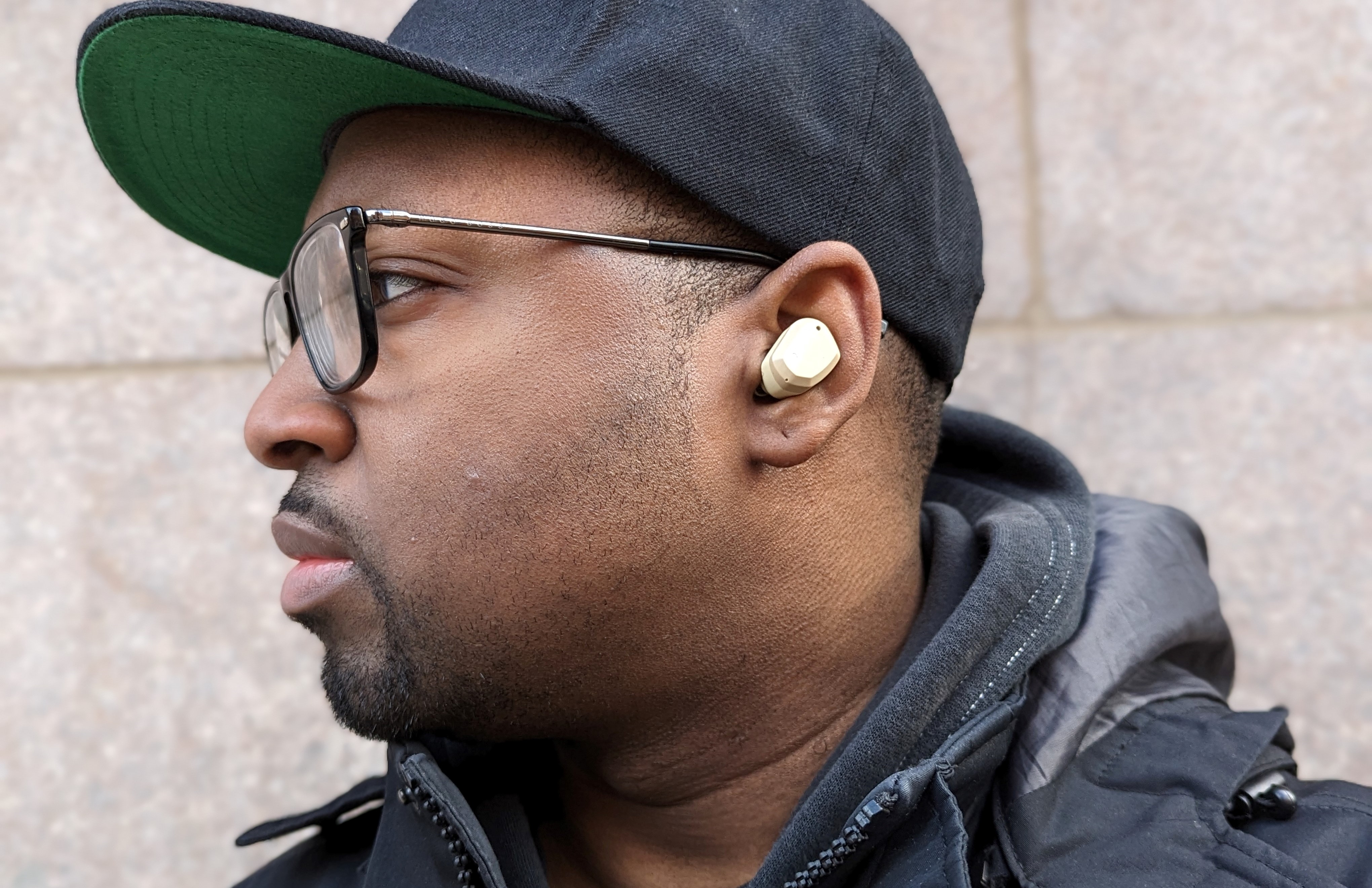 The Orbit is rocking 10mm full-range dynamic drivers and LCP(liquid crystal polymer). Out of the box the sound is loud and hits you, but it missed some depth and lacked bass. At least for me. I felt once I went in and adjusted the EQs some putting the 2K up and lowering levels 125 and 500 the sound was clearer, bass hit harder and overall, just sounded better. The clarity on the vocals was more on point too.
While not having ANC isn't necessarily a deal breaker it would have been nice for these earbuds to have a transparency mode especially with the mics. I have used these on my daily commutes, and they are nice and loud but once I go on a walk, I can't really hear my surroundings, or it's really muffled. I do understand these are possibly better for stationary or quieter areas but I expect most with a pair to take them outside too. They don't have sensors in the earbuds so they unfortunately will keep playing.
Also notice they still stay connected even when placed back in the case. Besides that I did find them comfortable even for long periods of wear. Battery life on these held up as I cant recall charging them much which is a plus.
Supports audio codecs SBC, AAC, and AptX
Verdict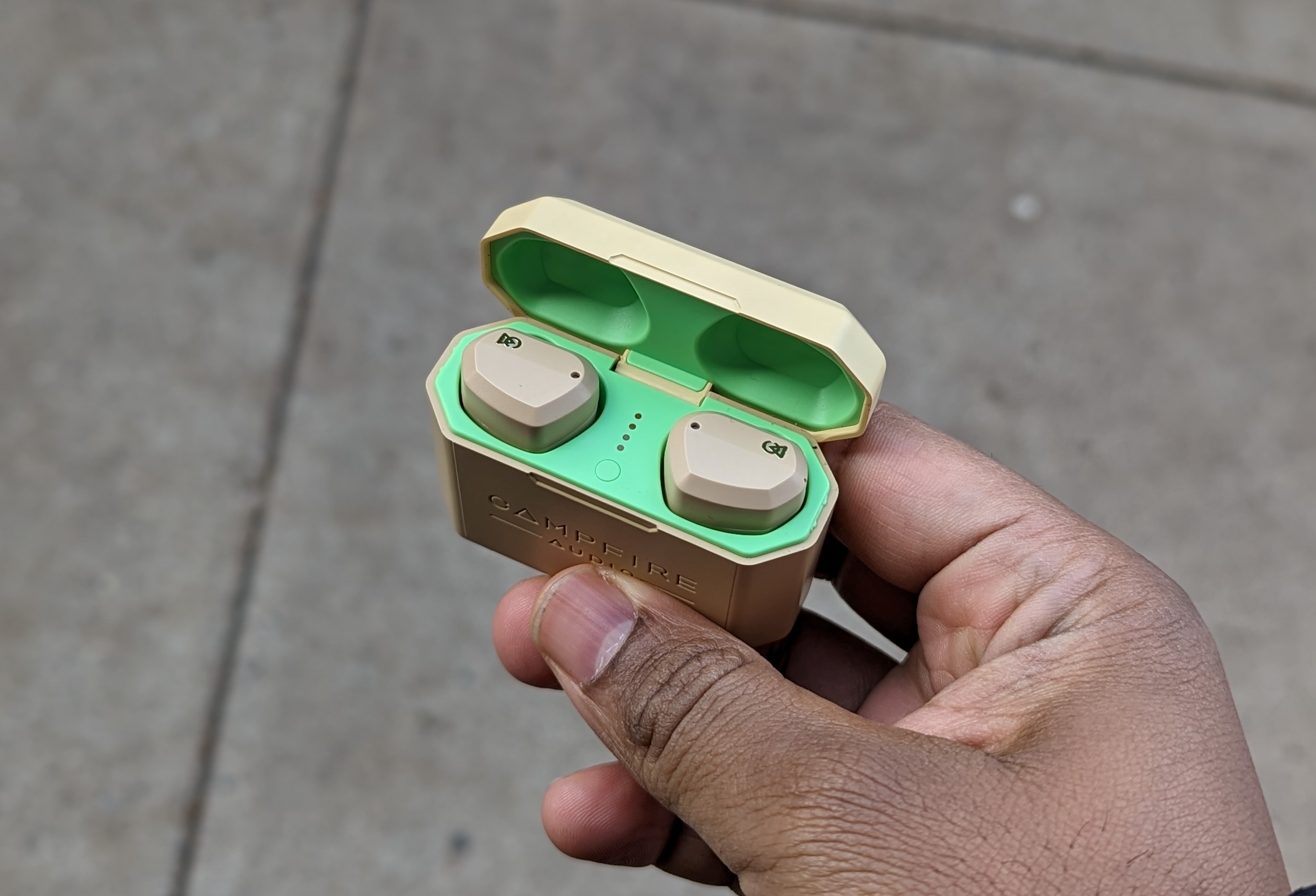 Orbit by Campfire Audio is a nice first attempt at true wireless buds. They have a distinct look, lightweight, and battery life is impressive. The app could use tweaking and the next iteration hopefully gets ANC/ambient features added especially for its $250 price point. They do sound great once you adjust them to your listening preference.
You can check our quick unboxing of Orbit by Campfire Audio on Instagram and TikTok