| Turtle be Beachin' |
Turtle Beach Stealth Pro is here and ready to capture gamers like no other. Being G Style's gaming aficionado, the Stealth Pro has well surpassed my expectations given the level of quality it possesses. From its plush memory foam cushions that surround your ears to simultaneous dual audio channel connection, this gaming headset is designed to meet your every need. How is the sound quality, exactly? Mental. From the crystal-clear treble to the chest-thumping bass, every nuance is rendered with stunning realism, even if I had a very minor audio disconnect at times during my PS5 gaming sessions. The Stealth Pro's durability and stylish design put it in the same league as the best gaming headsets available today.
Next Level Tradition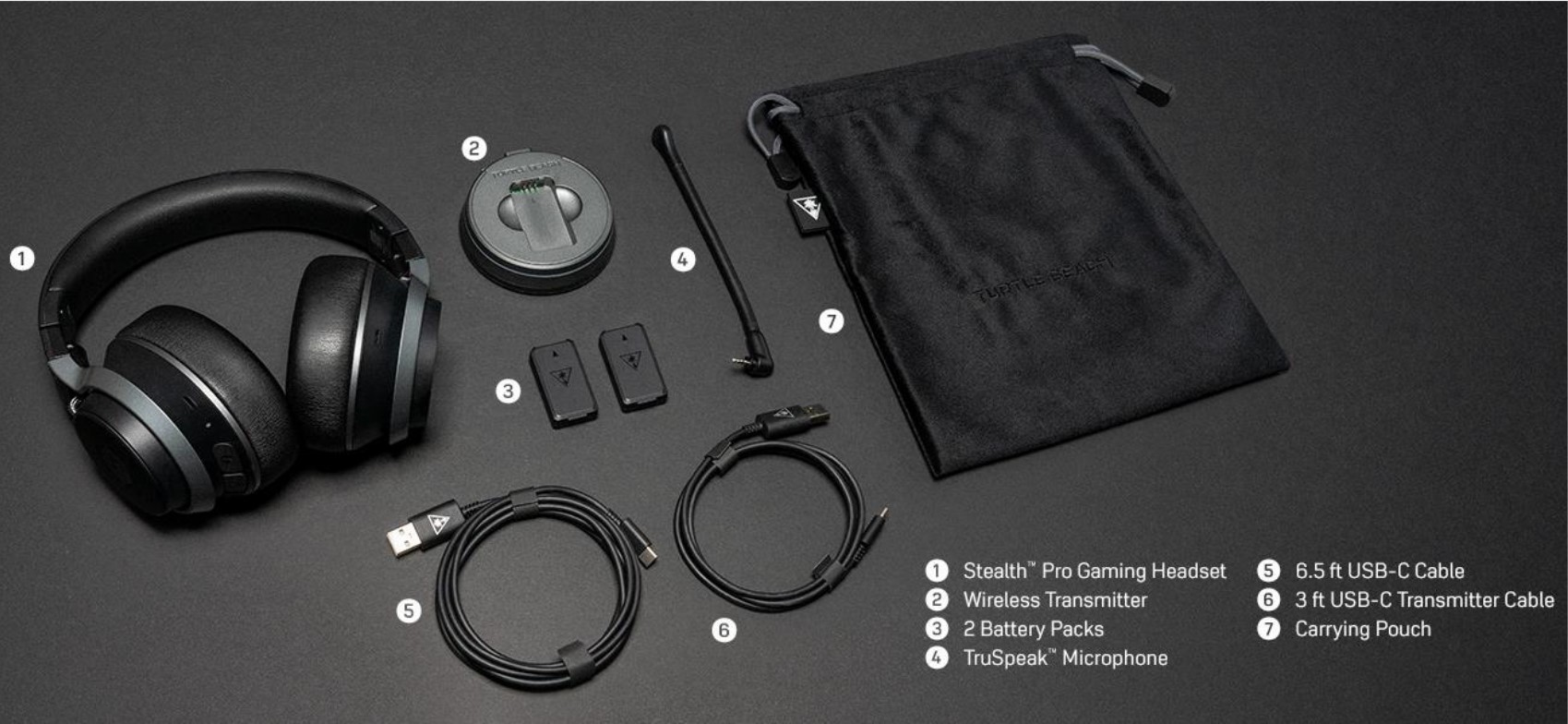 Turtle Beach Stealth Pro's build quality is comparable to the highest grade of gaming headsets on the market. The sleek look and luxury feel of the Stealth Pro will immediately catch your attention. Its materials radiate toughness, making it a formidable companion for intense gaming sessions. The Stealth Pro's metal-reinforced headband is one of its most notable characteristics, providing an unmatched level of resilience. Unlike other headsets that can split or snap under pressure, this one can survive the wear and tear of daily use. The plush leatherette-wrapped memory foam cushions not only provide a luxurious feel, but also create a snug acoustic seal for superior bass response and noise isolation. I've worn this headset for long gaming sessions without any discomfort, making it my go-to choice for extended gaming marathons. The attention to detail in its construction is evident, from the tangle-free braided cable to the metal-reinforced headband that has held up against my rough handling. Glasses users should also have comfort during long sessions thanks to the memory foam. The Stealth Pro's build quality is a testament to Turtle Beach's commitment to creating premium gaming peripherals that are built to last. My only personal gripe – as stylish as it looks, it's a tad bit bulky for me; I hope that someday soon we have a headset with the same level of fidelity, but much sleeker in design.
The package includes the headset, wireless transmitter, two battery packs (more on that later), TruSpeak detachable microphone, 6.5ft USB-C cable, 3ft USB-C transmitter cable, and a convenient carrying pouch – though I would have much preferred a carrying case.
Here are the specs you should expect from Stealth Pro:
Turtle Beach's large & powerful signature 50mm Nanoclear™ drivers that are hand-selected & matched.
Adjustable active noise-cancellation from full transparency to 25dB noise reduction @ 100Hz
Removable TruSpeak ™ S.M.A.R.T. noise-cancelling boom mic
Dual built-in S.M.A.R.T. noise-cancelling mics
Designed for Xbox Series X|S & Xbox One, & compatible with PS5 & PS4, Windows PC & Mac, Nintendo Switch, & mobile devices
2.4GHz lag-free wireless connection
Dual-wireless connectivity with Bluetooth 5.1 for taking calls, using Discord, & listening to music while you game
Sleek wireless transmitter & charging station
24-hr battery life (via two swappable 12-hr battery packs)
Deep app-based customization via the Turtle Beach Audio Hub app for iOS/Android and PC/Mac
Advanced 10-band microphone & audio EQ settings
Remappable wheel & button
Metal-reinforced headband & frame
Noise-isolating, memory foam ear cushions with patented ProSpecs™ glasses-friendly technology
Advanced Superhuman Hearing® for a competitive advantage
Included travel pouch & additional USB-C charging cable
Audio to Match the Edge
One of the biggest elements of The Turtle Beach Stealth Pro is the ability to dual-wireless connect. This means you can not only game with pristine audio, but also seamlessly take calls, chat on Discord, and listen to your favorite music without missing a beat. The convenience and versatility of being able to multitask while gaming is truly a game-changer, all without sacrificing audio quality or comfort; the only other headset to match this is the Astro A30, which has been my go-to for a long time. I can't emphasize enough how much I love this, to scroll through social media on my phone when waiting for a match to start without the need to take off my headset is brilliant.
The Turtle Beach Stealth Pro's outstanding 24-hour battery life, thanks to its two swappable 12-hour battery packs, has completely blown me away. The ability to shift between packs is brilliant – as one pack is in use, the other is charging – 12 hours later, a simple swap? I love it. Additionally, I think it's a crazy thing to have the charger also be the wireless transmitter, which ranges up to 50ft with no interruption. The option to swap out the battery packs provides continued gaming without actual disruptions, making it an ideal alternative for hardcore gamers who require long-lasting performance. In my opinion, the Turtle Beach Stealth Pro sets a new benchmark for wireless gaming headsets.
The Turtle Beach Stealth Pro Adjustable active noise-cancellation (ANC) technology offers an impressive range of noise reduction capabilities. With its full transparency mode, it allows for an unobstructed hearing experience of external sounds, while its maximum 25dB noise reduction at 100Hz effectively blocks out unwanted noise. The ANC function operates at a frequency specifically designed to minimize low-frequency noise, making it ideal for gaming and immersive audio experiences. The level of quality in the Turtle Beach Stealth Pro ANC is commendable, providing users with versatile control over their listening environment, from complete transparency to substantial noise reduction, enhancing the overall audio experience.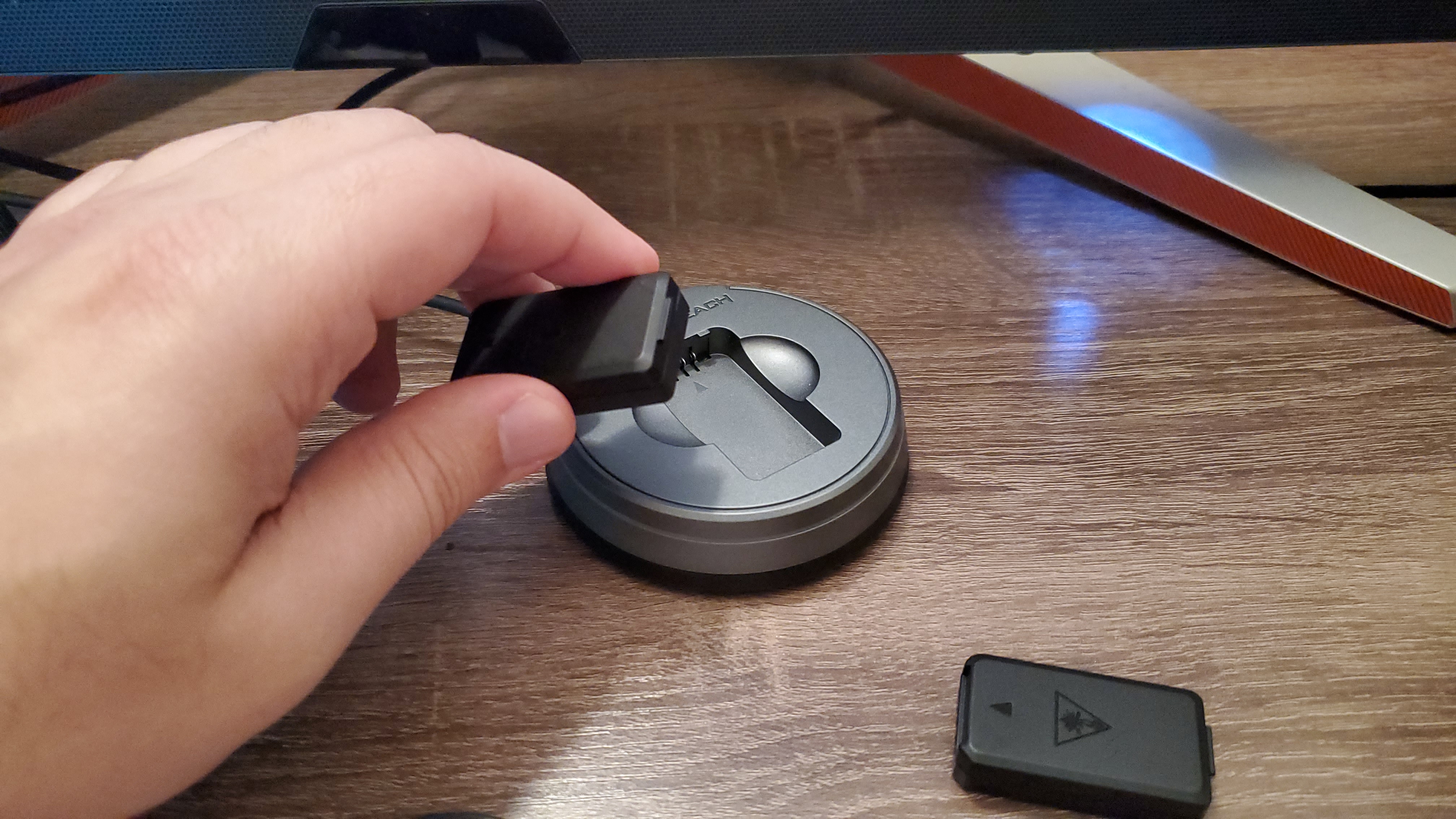 Its removable TruSpeak™ S.M.A.R.T. noise-canceling boom mic offers excellent audio performance. The advanced noise-canceling technology effectively filters out background noise, ensuring clear and crisp communication during gaming or online chatting. The boom mic is adjustable and can be positioned close to the mouth for optimal audio capture. However, aesthetically, the thickness of the boom mic may be perceived as a drawback by some users, as it may obstruct the view or interfere with the overall sleekness of the design. It definitely is a much better option than the embedded mic inside the headset, but not by a large margin. For chatting purposes, it would do just fine without it.
All tweaks can be done in the Turtle Beach Audio HUB software via computer or mobile – anything ranging from profiles, EQ mix adjustments to Noise Cancelling levels. I found that leaving everything default was excellent as is, but enthusiast would be pleased with what's available. Although, early in my review, I found that HUB's PC software version then prevented the Stealth Pro from updating – literally freezing my whole computer in the process. I highly recommended checking on whether or not that's been rectified before updating your headset.
REVIEW SCORE: 9/10
Turtle Beach has done it again with the excellent Stealth Pro – durable and stylish coupled with superior audio quality and options makes it a strong choice for gamers in the competitive space. Swappable charging packs and dual connectivity should appeal to pretty much all gamers; I highly recommend checking this out when looking for an upgrade.
For more on Turtle Beach Stealth Pro and gaming, follow me on Twitter and other social media here