Monster is no stranger when it comes to personal audio, in fact, they helped build what you once knew as Beats By Dre before it got sold to Apple. Despite Beats split from Monster, it never stopped making its own audio products which still include portable speakers and earbuds. We're looking at the new Monster DNA Go in-ear Bluetooth earbuds which are lightweight and durable and feature aptX Lossless Audio, ambient noise suppression, clear voice capturing, and more.
DESIGN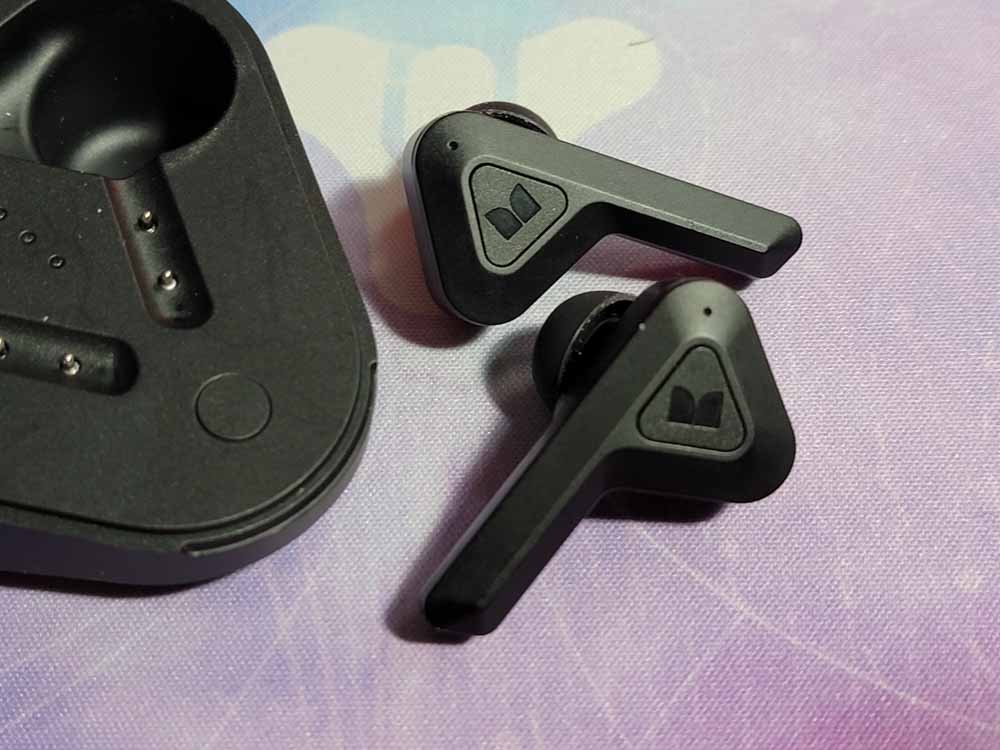 The Monster DNA Go has a familiar design that is reminiscent of how earbuds look now but with a twist. While most have a more curved or rounded shape, the Monster units are more angular and have a prominent triangle design for the main part of the body. They also feature the Monster logo on the triangles which also double as buttons to control them. More on that later though. The design is pretty interesting and certainly does make them look different. However, in terms of comfort, they might not be the most comfortable things due to their odd shape and sharp edges. I didn't have much issue here, but it would depend on your ear shape and if you used the right ear tips installed.
Aside from the earbuds themselves, we also get a triangular charging case with the Monster DNA Go. The case is fairly small, though a bit thick. The earbuds attach to the case magnetically and also charge while stored. What I really like about the case though is that not only does it charge via USB-C port, but it also can charge by way of Qi wireless charging. That means you don't really need to go searching for a charging cable if you can just place this down on a Qi charging pad.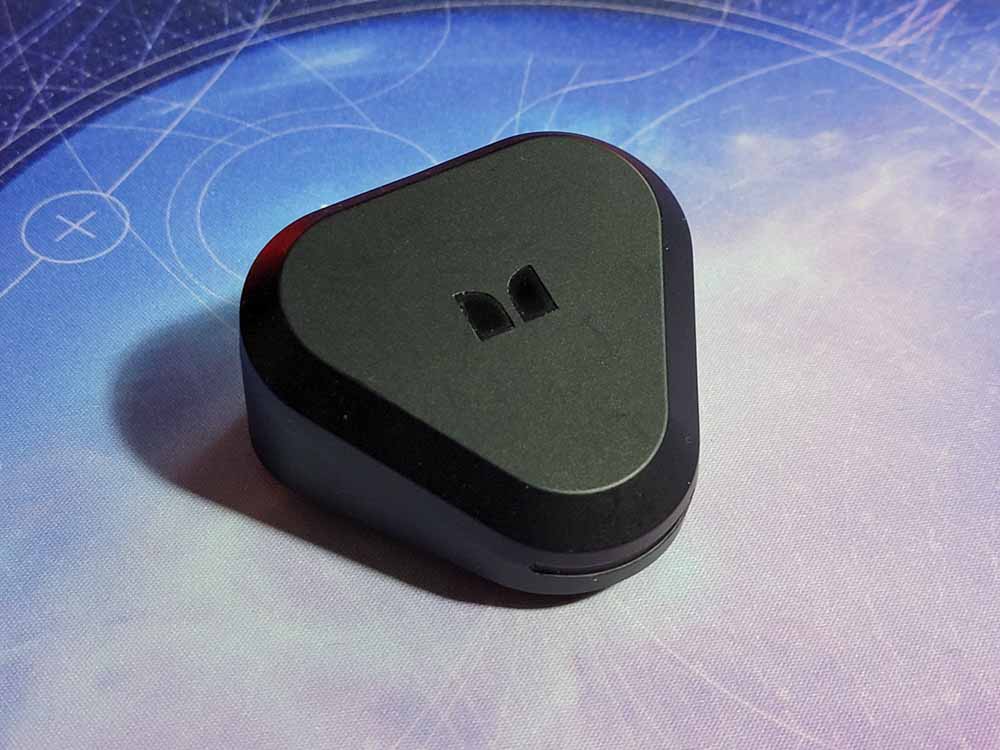 EXPERIENCE
For the most part, the Monster DNA Go has been pretty good. These are meant to be earbuds that you can take with you anywhere as well as ones that you can use for working out. The whole package itself is pretty lightweight and can fit easily in your pocket. They're also IPX5 water resistant so if you get them dirty, you can easily clean them by running them under a faucet.
In terms of audio and actual usage, the Monster DNA Go actually sounds pretty good. The highs are super crisp and there's actually a good amount of bass present. Also, while the Monster DNA Go doesn't have any ANC, it does have ambient noise suppression which does seem to work a bit and does help cut out a lot of outside noises when listening to your tunes.
The buttons on the side are easy to use and I like that they're actual buttons and not just touch buttons. Touch buttons sometimes are hard to use or you'll activate them accidentally. That doesn't happen with actual buttons. Lastly, I did mention that this had wireless charging and also USB-C charging. Both of these are much appreciated and add to the overall appeal of the Monster DNA Go.
FINAL THOUGHTS
While the Monster DNA Go might now have some of the more advanced features you might find on more expensive earbuds, what they do have is everything you actually want in a quality earbud. Great sound is the most important and these surely have that. You'll also appreciate the durability of these too if you can run them underwater to clean them without having to worry about damaging them. Lastly, you can't really beat the price as these are around $80 which isn't that bad and won't break the bank.