Gamesir makes a lot of different types of controllers for many of the current consoles. We've already checked out Xbox/PC controller and a Nintendo Switch controller, and for the most part, they've been pretty solid and work great with what we've tried them on. Now though, we're looking at Gamesir's T4 Pro, which is built for Android, iOS, PC, and Nintendo Switch. That means that the Gamesir T4 Pro is suitable for on-the-go mobile gaming when you need it.
The main reason for picking up the Gamesir T4 Pro is that it is a full-sized controller that works with multiple platforms with multiple ways to connect to them. We'll touch base on that a bit more later but for now, let's talk a bit about its design. The Gamesir T4 Pro is based on the Xbox layout and shape which makes it quite familiar and comfortable to hold. I won't talk much here about the front of the controller since it does look basically like an Xbox controller, except that it doesn't have the center Xbox button, because it doesn't need it, nor does it have the AUX jack at the bottom for audio.
What will be interesting is the back of the controller because it features four programmable buttons which can be used to map any of your typical buttons as well as button combinations.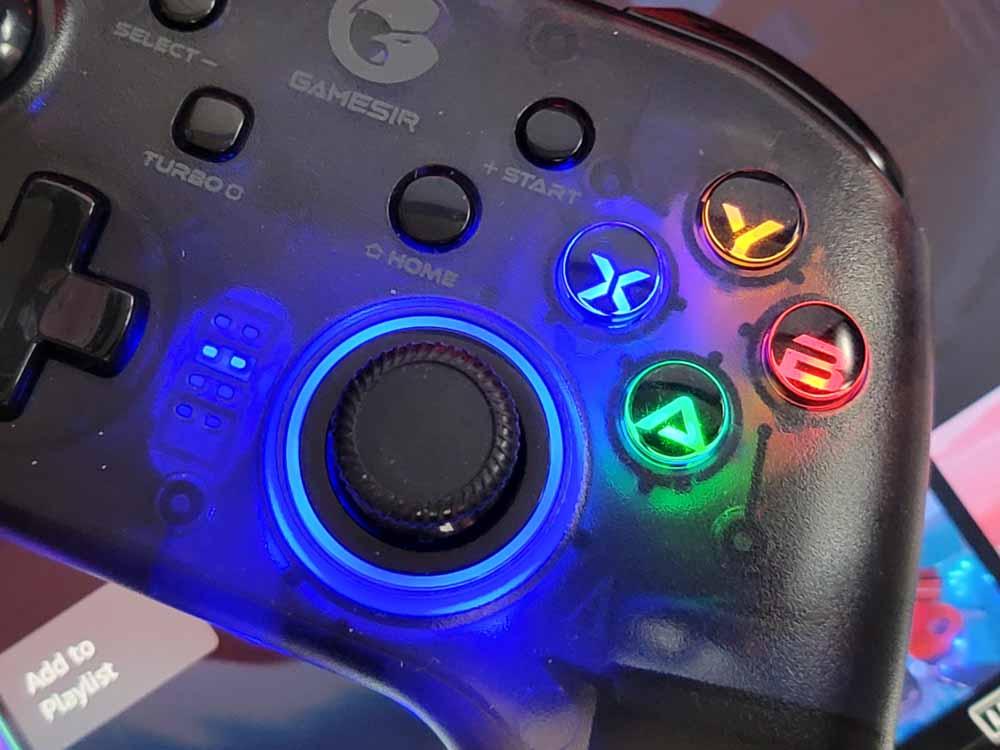 The top of the controller is also mainly pretty standard with two shoulder buttons and two triggers. The USB-C charging port is also on top which can be used too for wired mode which is only for the PC. You can also mount the included mobile phone holder here if you plan on using the controller with either an Android or iOS device. The right side of the controller also features programmable LED lighting to give the Gamesir T4 Pro a bit of style.
So how do you connect to devices with the Gamesir T4 Pro? If you're using this on Android, iOS, or Nintendo Switch, you can connect via Bluetooth. If you plan on using the included 2.4 Ghz Wireless dongle, you can only use this on PC or an Android TV Box. Lastly, wired connection is only for PC. What's interesting to note though is that each of these connected modes has sub-modes for each device. For Android, it's pretty much just a standard Bluetooth controller. For iOS, you need to switch it to MFI mode which in itself is also pretty interesting because, with cloud gaming apps, they will pick this up as an Xbox controller. Lastly, PC will also pick this up as an Xbox controller despite missing the center home button. Fun fact, while it says that it doesn't support it, the Gamesir T4 Pro works on my Macbook and functions perfectly well with Steam. I just set it up in MFI mode and it works.
Aside from that, the Gamesir T4 Pro also features built-in rumble motors, linear triggers, a 600mAh rechargeable battery, anti-slip rubber joystick caps, and a Turbo button.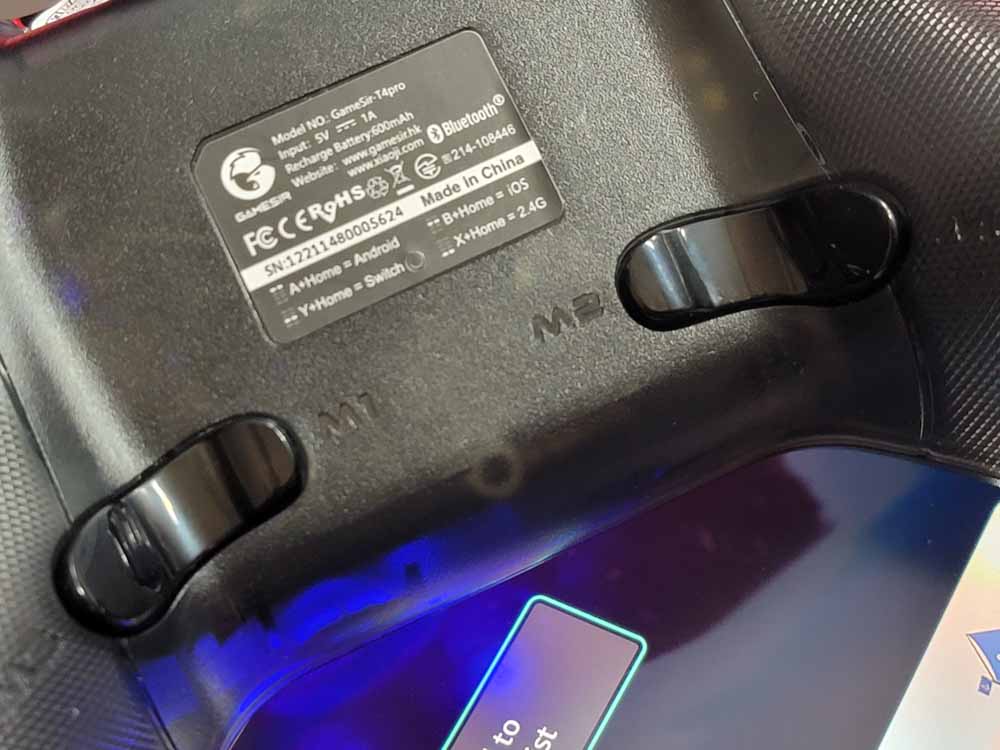 So what am I mainly using the Gamesir T4 Pro on since I already have a ton of other controllers dedicated to specific consoles? Well, this is strictly going to be a mobile controller, meaning I'm using it on my iPad Air 5 to play Apple Arcade games, on cloud gaming platforms like Luna and Steam Link, and with my Samsung Galaxy S21 Ultra for Android gaming. I'm also using it for the Nintendo Switch when I'm out of the house. So far, the controller has worked perfectly, once you figure out all the shortcuts for connecting it to whatever device you are using it on. Also, the programmable buttons on the back are also a welcome addition to any controller.
So with that said, the Gamesir T4 Pro is a solid choice for those who need a dedicated mobile platform controller that works on a wide variety of different platforms. I love that this isn't locked down to just one platform and I also love that it has a familiar and comfortable form factor. The Gamesir T4 Pro is also really affordable, which is surprising considering how good it is. I would definitely recommend picking one of these up if you game on any of the platforms mentioned above.
You can pick up the Gamesir T4 Pro controller here on Amazon.