Logitech has been well known for making some of the best and most widely used gear when it comes to PC's and PC gaming. This past July they teased the new "AURORA" collection which is a multitude of Logitech PC hardware accessories with a focus on content creation for anyone while delivering a message of gender inclusion within the gaming space where in recent years gender discrimination has become an almost common thing.
The collection is HERE and in it is one of the better bundle of affordable gadgets that you'll see. Check it out.
GAMING WITH AURORA COLLECTION
The Aurora Collection is not just about the aesthetic and how good your desktop will look after you setup everything. It's about having some of the best devices to give you opportunity to play some games at a high level while of course looking good.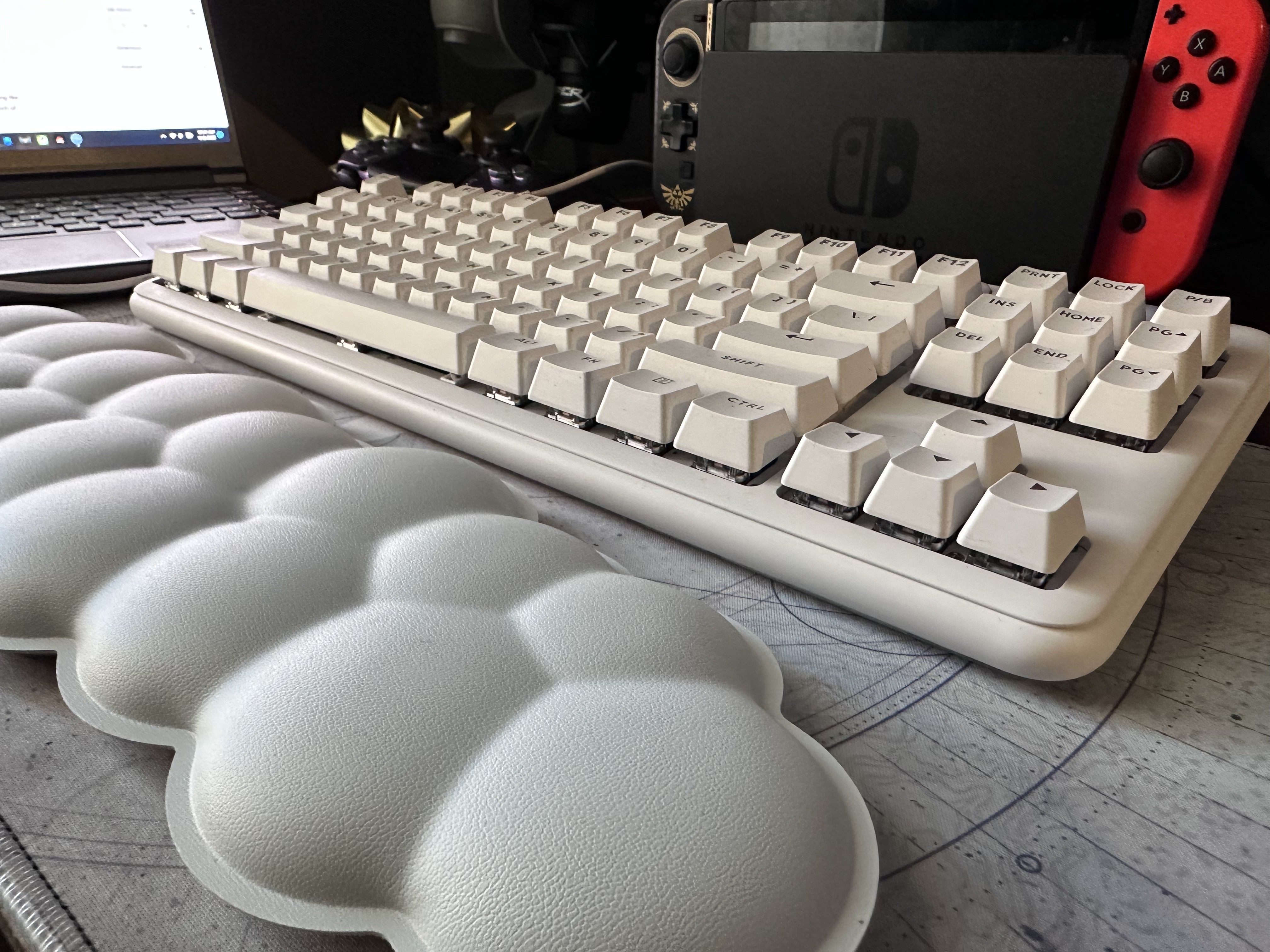 Since gaming is the focal point of this collection let's start with the keyboard. In the Aurora collection you get two options of the G713 wired or the G715 wireless keyboard. Both are lightweight yet sturdy mechanical keyboards that comes with a removable keyboard panel in a variety of colors and a plush cloud shaped wrist rest top that adds comfort for long hours of gaming. Keys can be swapped, they're interchangeable and you can totally make this keyboard your own in terms of your style. This keyboard is easy to use and just like every component in the Aurora Collection you can also use this keyboard with the Logi G-Hub and configure it how you want when it comes to your gaming needs. Profiles, keys, etc. This keyboard does everything you need it to.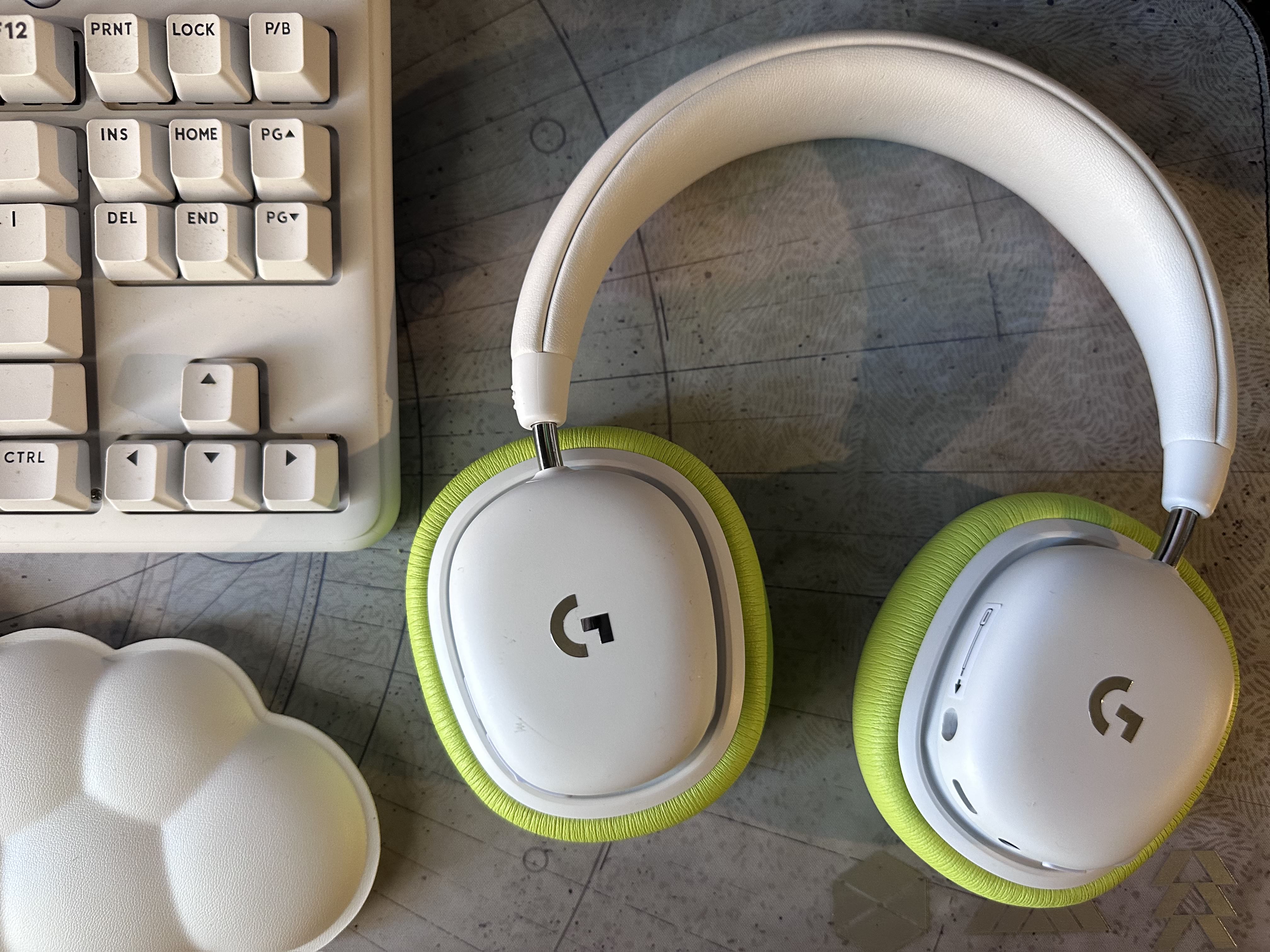 The G735 Wireless Gaming Headset is for me personally the best part of this collection. The version I received is the Mist White. It has incredible sound, a detachable mic, super responsive and powerful 40mm sound drivers. Games will sound good and loud. These aren't noise cancelling but you'll get some decent isolation. Flair wise you have RGB lighting for use with the Logi G-Hub so you can sync your color theme with the G713 and G705. This headset also has very good battery life, about 15 hours or so before a recharge.
You can buy different color earcups for customization and just a hint of added flair because, why not? It's a really cool set of headphones, one of the better sets of gaming cans and it's part of the Aurora Collection.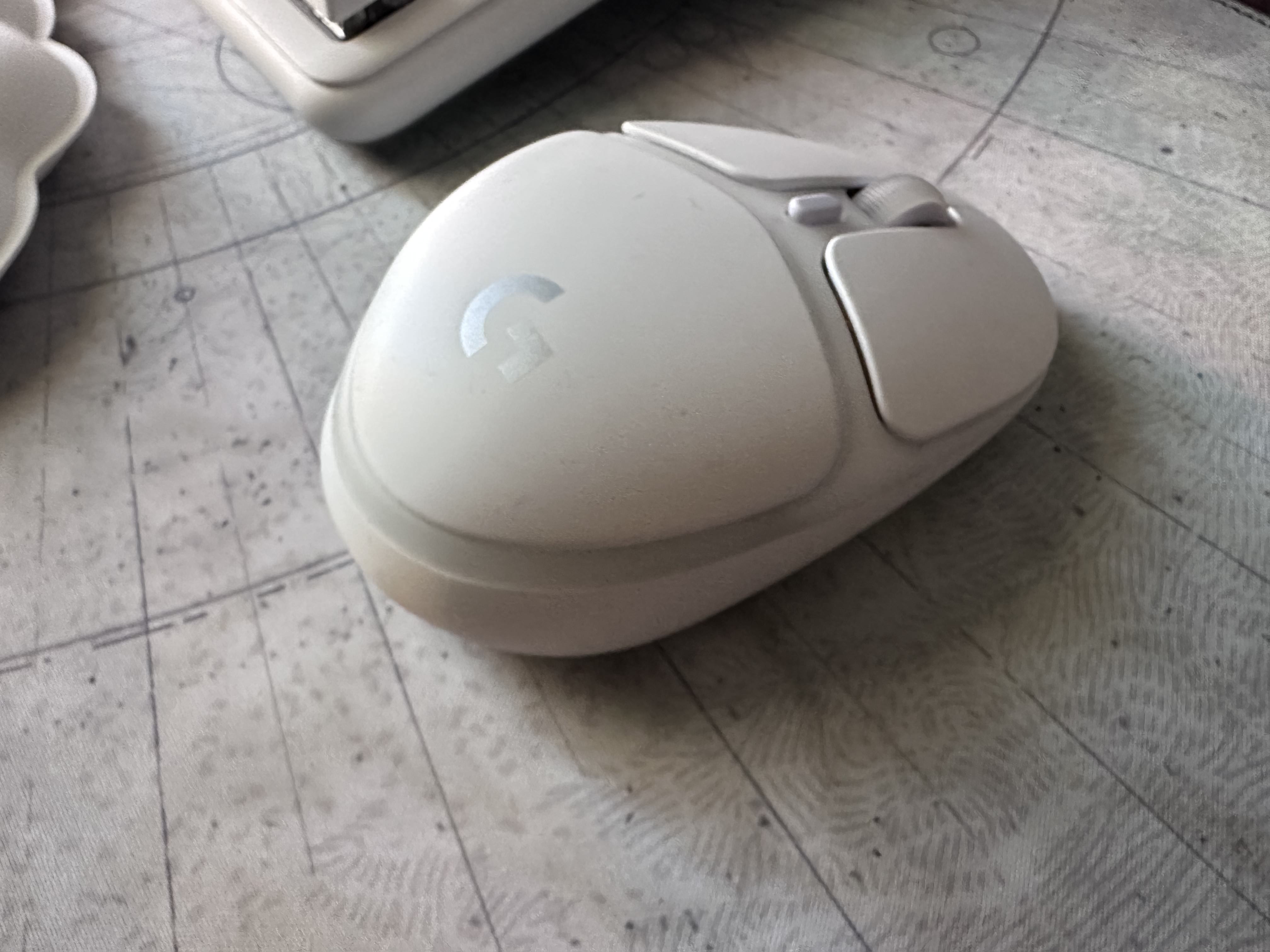 The G705 Wireless Gaming Mouse is a compact wireless gaming mouse that accentuates this collection. It is kind of designed for smaller hands in mind so if you're a big hand person like myself, this mouse may not work for you. However, despite it's size, it's lightweight and you wouldn't think by looking at it that it's a gaming mouse. It absolutely is.
You can configure this mouse within the G-HUB just like all of the other components of the Aurora Collection from the dpi to the RGB lighting, to command assignments and so on. This mouse is deceptively capable of doing many things a "traditional" looking gaming mouse can. You'll get a good 16-18 hours or so out of this mouse on a full charge and when you're gaming for a few hours, time flies, so not having to worry about charging it constantly is a plus.
The mouse comes in Mist White and I imagine later on Logitech will introduce new colors that compliment this collection. Either way, great little gaming mouse.
Blue's Yeti Microphone isn't actually a part of the collection per se but it's got colorways that Logi is selling that are exclusive to the Aurora Collection. You can pick up a Blue Yeti mic in either Pink Dawn or White Mist. There was already a white Blue Yeti mic prior but this white is much brighter much more pronounced and just pretty.
The Blue Yeti could be argued is the best usb mic that you can buy for content creation of any kind, whether you're streaming or podcasting. This probably the first mic you should consider. It's incredible. If there is one issue that exists with this mic it's lack of a USB Type-C connection in 2022. It's still rocking an old mini USB connection. Either way, it doesn't take away from its performance as a mic and it's one of the best.
ACCESSORIES
The AURORA Collection comes with an entire setup that will have your desk looking like a certified pro sits there. It's an aesthetically pleasing setup that consists of a bunch of great devices. What's in the collection exactly? Check it out
G735 Wireless Gaming Headset
G715 Wireless Gaming Keyboard OR the G713 Gaming Keyboard
G705 Wireless Gaming Mouse
Blue Yeti USB Microphone in Pink Dawn or White Mist
Multicolored mouse pads in Pink Dawn, White Mist and Green Flash
There are also a ton of accessories that come with this collection to further customization in how you want your desk setup to look
Carrying Case to hold the G735 and G705
G735 Ear Pads + Boom Set in Mist White, Pink Dawn and Green Flash
Cloud shaped palm rest offered in white
G715/G713 top plates offered in Mist White, Pink Dawn and Green Flash
SHOULD YOU BUY THE AURORA COLLECTION?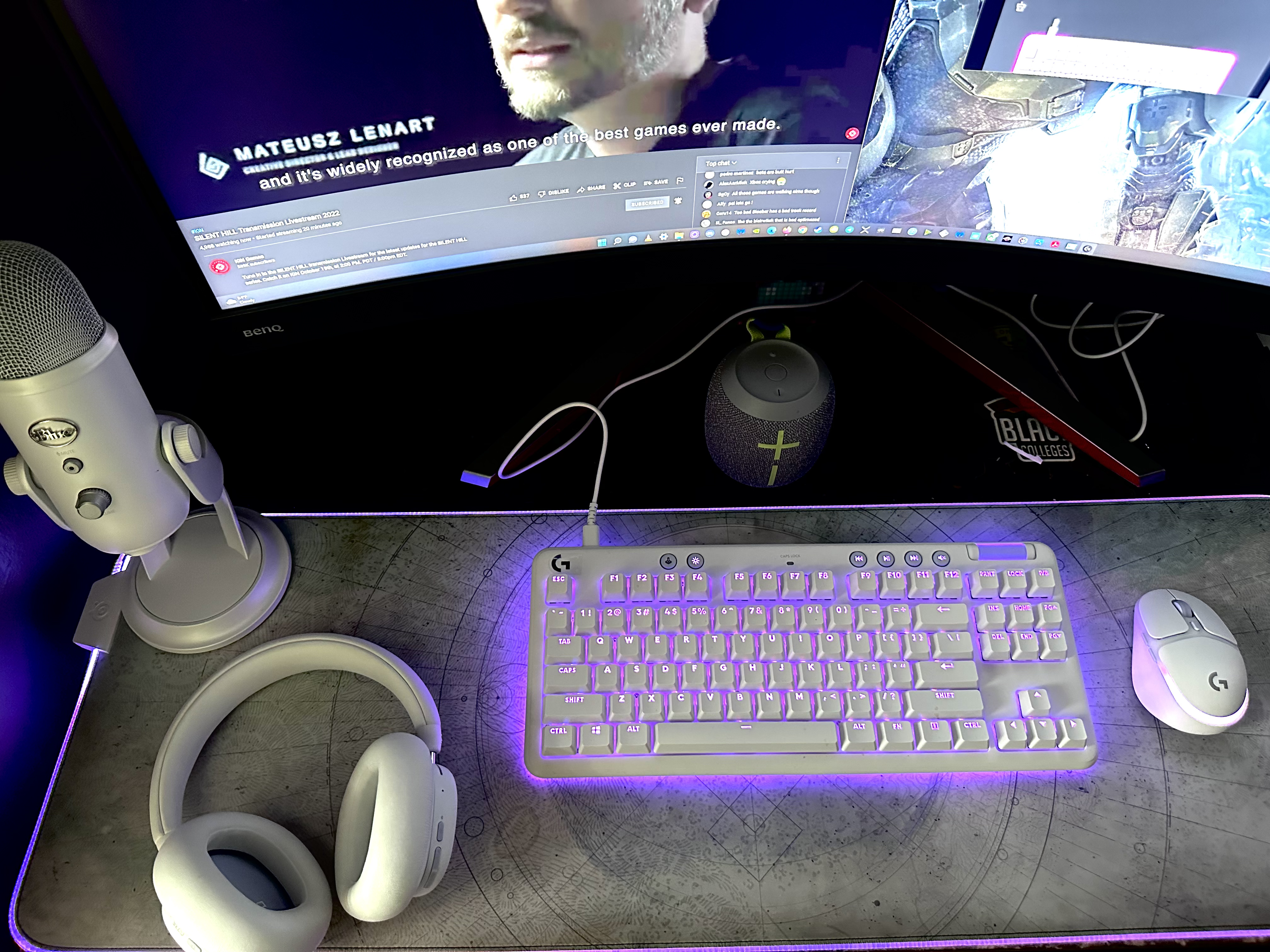 The end question that always comes up after every review. "Should I buy this collection?". Aside from me reviewing it, would I recommend it? Yes. Why? Mainly because bundles are for the most part always a good thing especially if it's something you like. The Aurora collection is a solid collection of gaming peripherals that will add some spice to your gaming setup and it's a mid range set of gear that won't kill your pockets. The good thing is you don't have to go all in on the entire set. The Aurora Collection is a set of components that you can buy separately if you wish. You can find them right HERE on the Logitech site. Right now the 3 -piece collection is going for $370. The main thing about this collection is what the meaning is behind it for gender inclusiveness in gaming and that in itself is a good enough reason to invest in this collection if you're in the market for a new set of cool gaming gear.
Last thing, with the holiday season approaching and basically here, there's no better XMAS gift than the Logi Aurora Collection for the PC gamer at the start off level. This set is an incredible gift. Keep that in mind.