The Sony a7R series always meant two things for the Alpha line of cameras: 1) Resolution and 2) a preview of what was to come from all the other lines of a7 series cameras. With the announcement of the Sony a7R V, this not only remains to be the case but there is one major update that may hold the future of camera systems from here on out.  
Key Features via Sony.com
Next-generation AF with Real-time Recognition autofocus deep learning AI
61.0 MP full-frame back-illuminated Exmor R CMOS sensor
Advanced BIONZ XR Image Processor
Max Video Capture: 8K 24p/25p and 4K 60p/50p
Advanced optical 5-axis in-body image stabilization for 8-step compensation
Unique 4-axis LCD monitor combining tilting convenience and side-opening flexibility
Faster, more precise wide-area AF even in low light
Focus bracketing with up to 299 sequentially shifted focus points
Continuously shoot up to 583 compressed RAW images at 10 fps
Full-pixel readout for 8K movies with incredible resolution
Precise, versatile external flash control at up to 10 fps
Expressive S-Cinetone S-Log3, HLG and 10 Creative Look presets in-camera
S-Log3 gamma curve with 14+ stops of latitude
Real-time Tracking AF subject recognition for movies
Active Mode for enhanced movie image stabilization
Effective heat dissipation for extended recording times
What to Watch For
The two most significant improvements in this announcement come from the improved autofocusing abilities and the inclusion of an AI-powered image processor. All your typical improvements are here – a higher resolution sensor, improved video capabilities, the new menu being brought over from the Sony FX30, and improvements to Sony's subject tracking capabilities – but the fact that Sony is now making a big deal about AI that helps the camera learn what your subject is and where it is is a pretty big deal!
On the surface, the use of AI-assisted autofocusing should result in faster focusing speeds, and less "hunting" or focus breathing (when shooting video), but it could mean that your camera's autofocusing capabilities will get better over time. I'm not fully ready to relinquish all my decision-making to an algorithm but I do see the benefits – especially in low-light situations.
Beyond the implications of the new autofocusing system, some standout improvements here include the focus bracketing option (you'll still need an external photo editor to bring it all together), the four-axis LCD screen – which now sits nearly flush against the camera body when flipped out), and full-pixel readout for 8K video.
Pricing and Availability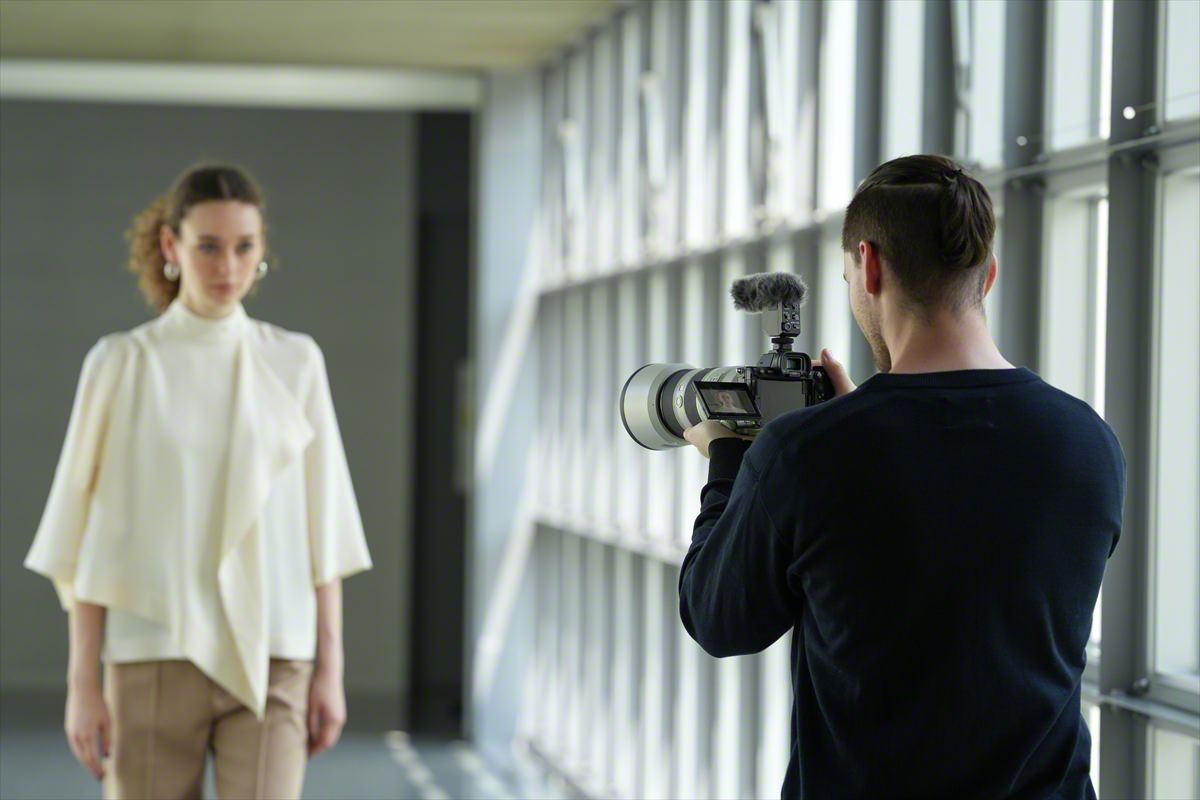 The Sony a7R V is unabashedly aimed at professionals and their needs; as such, it is priced for the professional market. AI will undoubtedly be a game-changer for the camera market but for now, it will cost you to be ahead of the pack; the a7R V is expected to begin shipping in December 2022 and will set you back around $3900. It's a lot of camera with some really cool tech driving it – you can learn more about the camera and pre-order yours here.